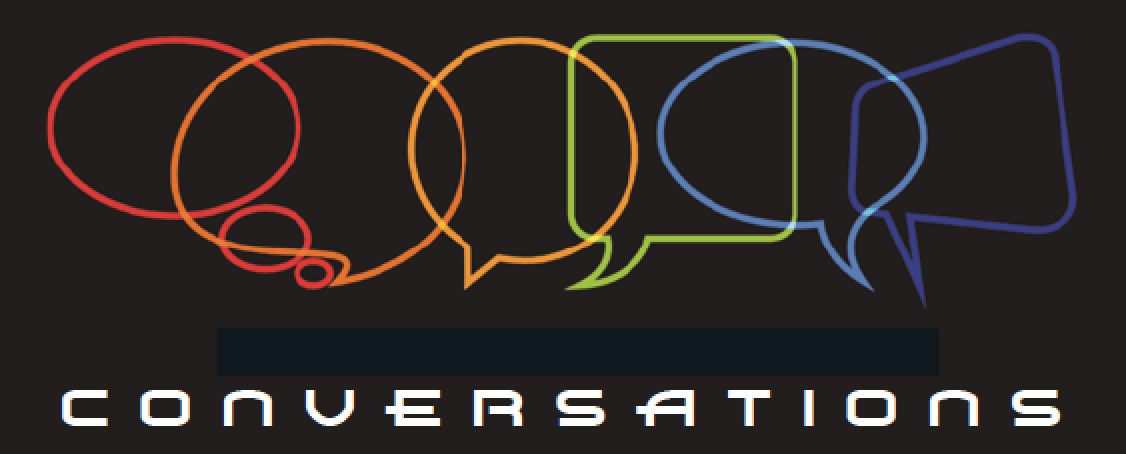 ---
Eran Shapiro is directly responsible for business development (BD) technology ventures at Spacecom. He works with strategic partners, designs new satellites, and manages the company's research into the industry's broad range of markets and trends.


Eran assists with decisions regarding designing satellites to meet the customer's needs, based on new technologies and product developments. The firm develops unique solutions that enable the company to remain highly competitive in today's satellite and space industry.
Eran discussed the firm's AMOS-17 satellite that was recently launched. This was the company's first, fully digital satellite and is based on Boeing's 702 platform, using that company's channelizer. AMOS 17 implemented something new — the satellite uses typical Ku-band beams, DTH, etc., but also has Ka- high throughput (HTS) beams that can steer to any location above Earth for coverage and can assign capacity and functionality where such is most needed or requested by clients.
The satellite's unique component is HTS in C-band (offering a high throughput payload which, according to Eran, is something quite unique and not previously accomplished).
Spacecom is excited about the possibilities this technology opens for them, as this means they can provide a huge amount of capacity in C-band as an HTS, with the C-band high availability and attractive pricing (C-band is in use by most of the telecom operators today).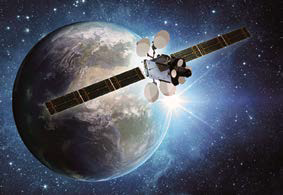 Artistic rendition of the AMOS-17 satellite on-orbit.
A true bonus is that customers don't have to change anything — they can stay with current antennas and the only alterations they need is their satellite targeting to AMOS-17). This means that, with a customer's existing equipment, they will be able to gain a lot more capacity, which is certainly a boon for rural areas.
Another benefit provided by Spacecom, according to Eran, is that data performance is high on the receive as well as on the transmit side, allowing for very low power VSATs to be used
There is a strong emphasis that VSATs sites using AMOS-17 C-band HTS can now be solar-powered — able to provide off-the-grid and low-cost solar solutions for redundancy. Until now, a generator had to be the power back-up solution and the OPEX costs relating with re-fueling remote sites can be prohibitive for Africa's rural communities.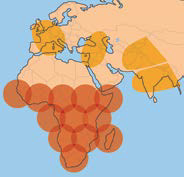 AMOS-17 C-band spot beams.
Spacecom's new vision focuses on turnkey solutions for customers. Should a new customer desire a new network, the company can expeditiously deliver that solution to them. Customers deal directly with the firm. The company can then either forward complete responsibility for operations over to the customer or operate it for them. Overall, Spacecom has a number of satellite industry veterans, all able to provide one-stop solutions for customers with Tier 3 and 4 support.
The company plans to add additional orbital positions for their new satellites. While they don't foresee operating in North America as of this writing, they are planning to operate in Asia, Latin America, Europe, and other areas.
Spacecom will work with more satellite operators to split satellite ownership, thereby minimizing the overall costs per Gbps in space. The firm is also investigating the option of partnering with ground service providers that are able to provide full services.
The main message from Spacecom during IBC 2019 was that the company is a long-term partner and are not at this event for a "one deal" agreement. According to Eran, their customers are of the utmost importance for them. He added Spacecom "is not too small to be a partner, but not too big for a company to just be another customer."
Spacecom has established great relationships with customers over the years. Occasionally, customers face various challenges; Spacecom is always available to help them solve such difficulties through teamwork between the company and the client. Customer loyalty is always the priority, as their partnerships are enhanced through the "can do" spirit that is cultivated at Spacecom.
Eran said the company believes there are two main, upcoming industries that are key for the future of the industry: Very High Density satellites and smallsat solutions. Spacecom will be expanding into new space realms and are thoroughly examining these markets.
Another area of development is the company's work on providing satellite mission flexibility — Spacecom is working with major manufacturers and fine tuning the requirements and specifications for solutions to provide this in-demand mission flexibility for satellites.
www.amos-spacecom.com
---