In the media and entertainment industry, it can often seem as if the working year is measured by trade shows.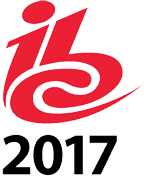 More and more niche events seem to spring up annually and it can be difficult to know which to visit or spend precious marketing dollars on. However, there are a few fixed markers in the calendar that take the temperature of the industry and as such are must-attend events —IBC is one of these.
IBC's remit is to be run "by the industry, for the industry." Celebrating its 50th anniversary this year, IBC continues to evolve with the industry it represents and strives to be a trusted voice, bringing informed insight and expert opinions to hot topics and key markets.
While international travel these days is sometimes challenging, IBC2017 is an essential trip for global visitors, with a conference theme that examines the diversifying media ecosystem, featuring presentations from the industry's biggest and most influential individuals and organizations; several exclusive C-level micro-events where business leaders will look at the future of the industry, 5G, as well as the threat they pose from cyber-attacks; a start-up investment event that will bring tomorrow's solutions to the fore; an exhibition hosting a wide range of major manufacturers and SMEs; and plenty of opportunities to network with international decision makers.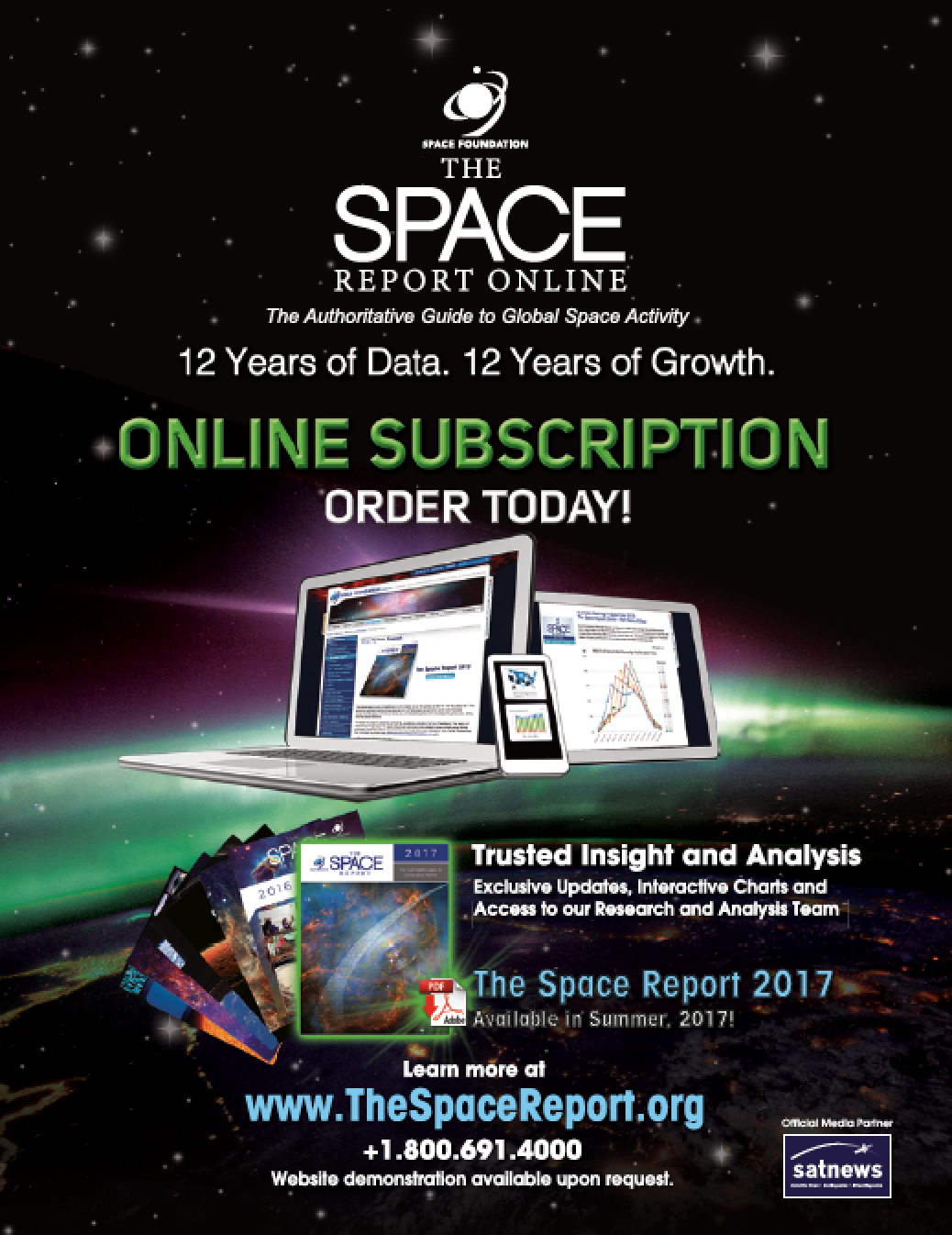 The IBC Conference
Let's look first at the conference, themed 'Truth, Trust and Transformation.' Its aim is to foster debate and seek clarity on the myriad challenges and opportunities facing all content creators and aggregators, both from the traditional media industry and in adjacent markets.
For the Satnews and SatMagazine audience in search of information and solutions for planning their OTT (Over-The-Top) entrance and streaming deliveries, there are several must-attend conference sessions addressing the growth of OTT content.
The Platform Futures strand of sessions insight, running on September 14 and 15, will be delivered from major industry players that include Viacom International, Sony Pictures Entertainment, Discovery Networks International, NBC Universal and Facebook, into the current state and future developments of the satellite and OTT markets.
The term 'platforms' refers to any organization that wants to aggregate content and get it out to a collection of consumers — such as existing pay-TV operators, including satellite, broadcasters and OTT providers. The niche content providers that may have once given their content to broadcasters are now bypassing them and going directly to the consumer.
Sessions spread across two days will explore the whole area of 'direct to consumer' from a number of different perspectives. Discussions will focus on companies that are bypassing broadcasters, with NBC Universal talking about its hayu service.
The VOD (Video On Demand) TV offering is delivering the latest in unscripted reality programming to viewers in other markets at the same time that they are broadcast in the U.S. As this new service from NBC Universal takes off, IBC will be asking if this is the future of TV channels.
The role of social media platforms in content delivery will also be addressed in this conference strand. Facebook will share how it is playing in the video space, while traditional broadcasters will discuss what they are doing to compete. With new content delivery models entering the broadcast space, the opportunity to personalize and get content out to audiences in different, more convenient ways, will be a hot topic.
Also of interest to the Satnews and SatMagazine audience will be the session, 'Video on Demand – How hard can it be?' With representatives from regional and niche VOD players present, discussions will center on how to compete with global players.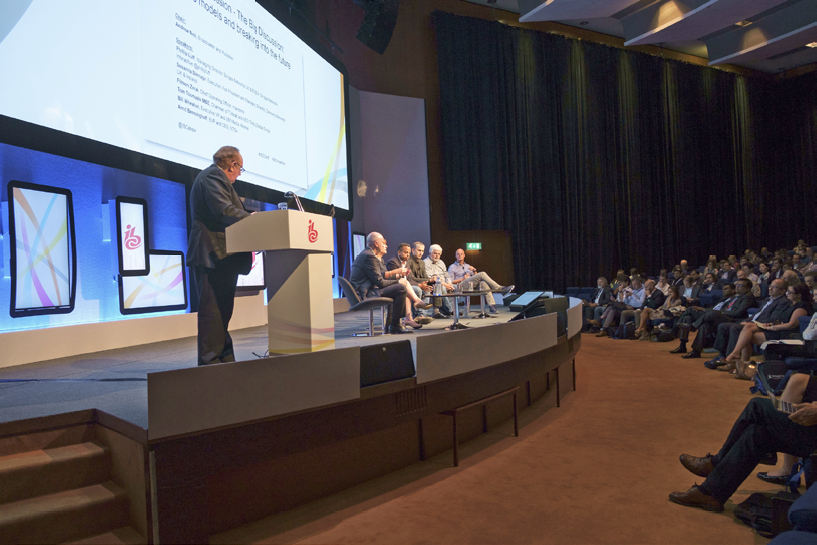 Shaping the Industry
As part of IBC's role in helping to shape the changing industry, it will host two exclusive invitation-only micro-events for broadcast, telco, media and entertainment industry leaders.
The Leaders' Summit, held in partnership with the City of Amsterdam and IBC's research partner IBM Global Business Services, and sponsored by Aspera, HGST, Prime Focus and Sony, explores the theme 'Informing the Future,' with speakers including Carsten Schmidt, the CEO of
Sky Deutschland, Wim Ponnet, Group Director Strategy and Commercial Development, Endemol Shine Group and Aksel Van der Wal, EVP Digital Ventures and Innovation, Turner International at Turner Broadcasting System.
IBC has also launched the C-Tech Forum, which highlights the latest technological advances, opportunities and threats affecting content creation and distribution. The topics to be covered at this inaugural C-Tech Forum are Cyber Security and the advent of 5G.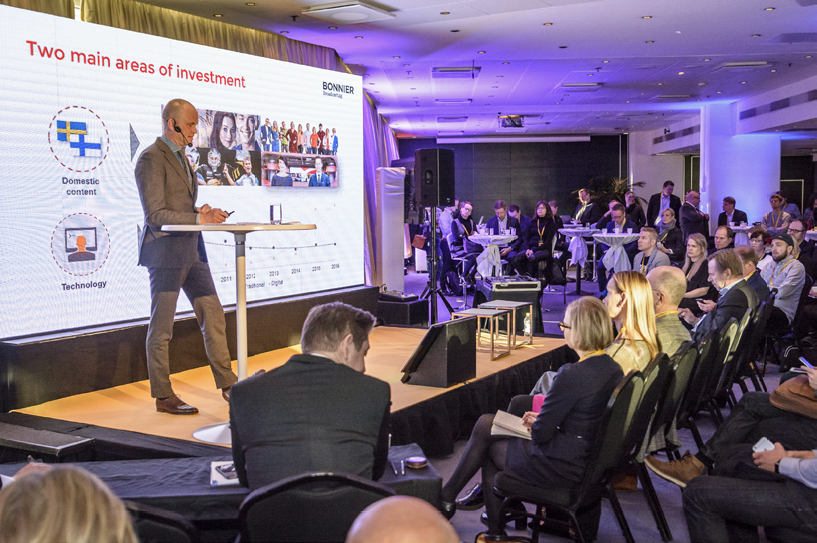 With the rapid progression of OTT services and digital broadcasting, the risk of cyber threats and hacking is also accelerating. Following recent high profile breaches, content creators and broadcasters are coming to terms with how exposed they are and how much is at stake. The Cyber Security Forum will bring together CTOs, CIOs, CIOSs and CDOs within media and broadcasting to have candid conversations regarding what the cyberwar means for content owners and distributors, how to anticipate the next cyber threat, and how to manage a breach.
Confirmed speakers include Latha Maripuri, Global CISO and Deputy CTO, News Corp (USA); Elaine Bucknor, Group Director – Strategy, Security and Governance, Sky (UK); Paul Lynch, Director Technology Management Office, ITV (UK); and Andreas Schneider, CISO, SRG SSR (Switzerland).
The C-Tech Forum on 5G: Finding Opportunity in Disruption looks at the myriad of possibilities offered by 5G, from superfast mobile networks and 10 Gigabit data download and streaming rates, to VR and AR holographic bi-directional download and upload.
However, there is still much to assess and decide in terms of standards, alliances, competing technologies, infrastructure roll outs, regulation and many more issues. This program examines the facts about the development and technology behind 5G, and asks what needs to be done to make 5G a success in the broadcasting industry.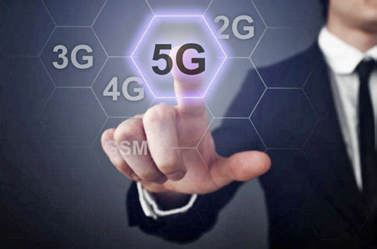 Startup Forum
New technology has seen media and entertainment business and delivery models transformed, and IBC is the place where you find the people driving those changes — making it a highly attractive venue for investors seeking new business opportunities in the media tech space.
IBC's Startup Forum on September 17, held in association with Media Honeypot, will bring together innovative digital media startups, media houses and investors for a day of keynote presentations, panel sessions, pitching
and networking. As well as providing match-making and networking opportunities, the seminar program features key speakers who will share invaluable insights into the latest developments in media technology and how they can be harnessed into successful business opportunities.
Confirmed speakers to date include Marco DeMiroz, Co-Founder and General Partner, The Virtual Reality Fund; Steffen Keidel, Chief Financial Officer, Adblock Germany; and Michael Jaschke, CEO, Glomex/ ProSiebenSat1.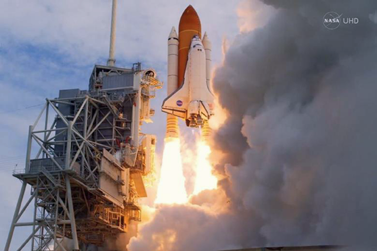 Exhibition
While IBC attracts thousands of businesses with products and services from pre-production to transmission, Satnews readers are likely to be most interested in Halls 1 and 14 where exhibitors including Eutelsat, Intelsat and Globecast can be found.
Register Today
In this golden anniversary year, IBC shows no sign of resting on its laurels, but continues to relentlessly research new technologies and trends, seek expert opinions and invite debate and discussion for the benefit of the diversifying media industry.
Miss IBC2017 at your peril.
Visit https://show.ibc.org/ to register for your free exhibition pass, learn more about the conference sessions, register your interest in C-level events and view exclusive content including thought leadership articles and technical papers.
---