---
Per Vices is a leading RF and digital systems innovator and integrator, supplying multiple industries with software defined radios for wireless communications solutions. Headquartered in Toronto, Canada, the company provides some of the world's top companies and organizations with the software defined radio solutions (SDRs) their customers need to build out complex systems. Target applications include radar systems, global positioning, satellite communications (SATCOM), test & measurement, spectrum monitoring and recording, wireless communications and interoperability, to name but a few.
---


Per Vices' Crimson TNG, Chestnut, and Cyan Software Defined Radios.
---
During the past year, Per Vices enjoyed a number of notable successes with various new product launches and an expansion of features that have expanded the firm's capabilities to serve various clients and markets. Per Vices now offers three product lines that offer top-of-the-line value to address the needs required for various performance and budget considerations. Offering Crimson TNG, Cyan, and now Chestnut, there is a COTS product that can fit clients' needs or be modified for specific use cases and technical requirements.
Chestnut, a 4 Rx and 4 Tx SDR platform with 500 MHz bandwidth per channel, and an operating frequency of near DC to 9 GHz, is aimed at the wireless communications market. Offering another tier of performance to their customers, Per Vices' Chestnut SDR is a compliment to the Crimson TNG and Cyan SDRs — offering a smaller footprint than Cyan, more power and performance than Crimson TNG, and at a competitive price point.
It aims to fill the need in the market for an easy to integrate product for use cases like wireless communications testing, signals intelligence, and spectrum monitoring.
Expanding on of one of its signature products — Cyan — Per Vices has launched 3 additional options:
• A storage and playback solution
• Increased RF bandwidth and digital backhaul
• Extended number of channels
The fully configured solution for Spectrum Monitoring, Recording, and Playback, uses a combination of the Cyan SDR and a configured storage and playback solution that offers lossless data capture and storage rate of 160 Gbps. These systems have allowed Per Vices to provide complete solutions for spectrum monitoring, recording, and playback, where the Cyan unit offers unmatched spectrum capture and the different recording solutions are able to sustain incredible write speeds to ensure lossless data storage and playback.
The High Bandwidth option extends both the RF bandwidth and the digital backhaul capabilities of the Cyan platform by upgrading to support 3 GHz of bandwidth per radio chain and up to 4 x 100 Gbps on the digital interface. These are increases from 1 GHz bandwidth and 4 x 40 Gbps, respectively. This offering makes Cyan the COTS solution with the highest RF bandwidth and highest digital throughput offered by an SDR.
The extended channel option, offering up to 4 DSP channels per individual radio chain, has been a huge success in addressing the complex needs of users that demand both high bandwidth and the option to have only select channels within the given bandwidth be streamed to the processing or host unit.
Per Vices is always looking to the future for new products and they work closely with their customers to ensure next generation product releases are addressing important challenges of the industry. The upcoming year, 2022, is no exception to that methodology and Per Vices has already started to work with customers on identifying the biggest challenges being faced and putting together the initial architecture to address those challenges.
As many know, in 2021, industries were severely impacted by disruptions in the supply chain, which resulted in many delays for companies, and in turn, their customers. The semiconductor chip shortage and the ripple effect of logistics and shipping problems due to the pandemic, caused a compounding domino effect impacting manufacturing, design, production and delivery. To mitigate this, Per Vices leveraged their experience in managing logistically complex activities and existing relationships with suppliers to ensure delays were minimized. Per Vices will continue to diligently work with all parties throughout 2021 and going forward to ensure leads times associated with their products are minimized and that their customers also benefit from competitive pricing and reduced lead times based on their economies of scale and foresight.
With the software defined radio market projected to grow to $14.5 billion by 2025 and its impact in shaping communications, there will be an increase in SDR integration into various projects for global positioning, navigation, and networking. Due to its flexible and configurable nature, SDRs provide a huge cost advantage over traditional satellites as its more challenging to do things with hardware in space. Per Vices aims to position Cyan as the ideal choice for ground stations and satellite integration due to its flexibility, multiple independent channels (up to 16 radio chains), and impressive backhaul (up to 400Gbps) and bandwidth (1 GSPS or 3 GSPS).
Looking toward 2022, Per Vices hopes to achieve a continued release of new ed Radios. They will also continue expanding out their IP portfolio to move more of clients' application processing onto on-board FPGAs. Which emphasizes the ease of integration and support for projects of all sizes. The approach of putting customers needs first has helped Per Vices in better understanding the needs of all customers and across multiple industries which has allowed them to develop, build, and integrate the highest performing SDRs into mission critical solutions. Per Vices is looking forward to continuing being an innovator in the field, growing the company, and supplying the highest performance and best software defined radios available.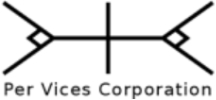 SDRs have become even more relevant in a number of diverse industries. Many people have seen first hand the benefits that SDRs offer and Per Vices will continue to position themselves as a leader in SDR to meet the needs demanded by customers across multiple industries, including radar, radio links/communications, test and measurement, and spectrum monitoring, recording, and playback. Many companies within this space have suffered from delays associated with component and material availability which has led to longer than anticipated leads times. One concern is that this will continue into the first half of 2022 and may disrupt other critical aspects associated with customer projects. Proper forecasting has allowed for Per Vices to ensure impacts due to supply chain are minimized, and by working closely with suppliers so that there are no unanticipated and unforeseen negative impacts. All companies should be taking a proactive approach to supply chain management in order to lessen preventable delays and keep production moving.
https://www.pervices.com/?mtm_campaign=SatMagazine-YearEndArticle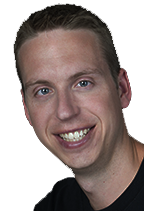 Author Brandon Malatest is the COO and co-founder of Per Vices Corporation. In 2012, Brandon joined Victor Wollesen to co-found Per Vices and has previously worked as a research analyst and statistician at one of the largest market research firms in Canada. Brandon has an Honor's degree in Physics with a specialization in Experimental Physics from the University of Waterloo in Ontario, Canada.
---
QuadSAT
The close of 2021 marks the end of my first year as QuadSAT's CCO and it certainly is pertinent to reflect upon the changes and opportunities that the industry, and QuadSAT, have faced in the last 12 months.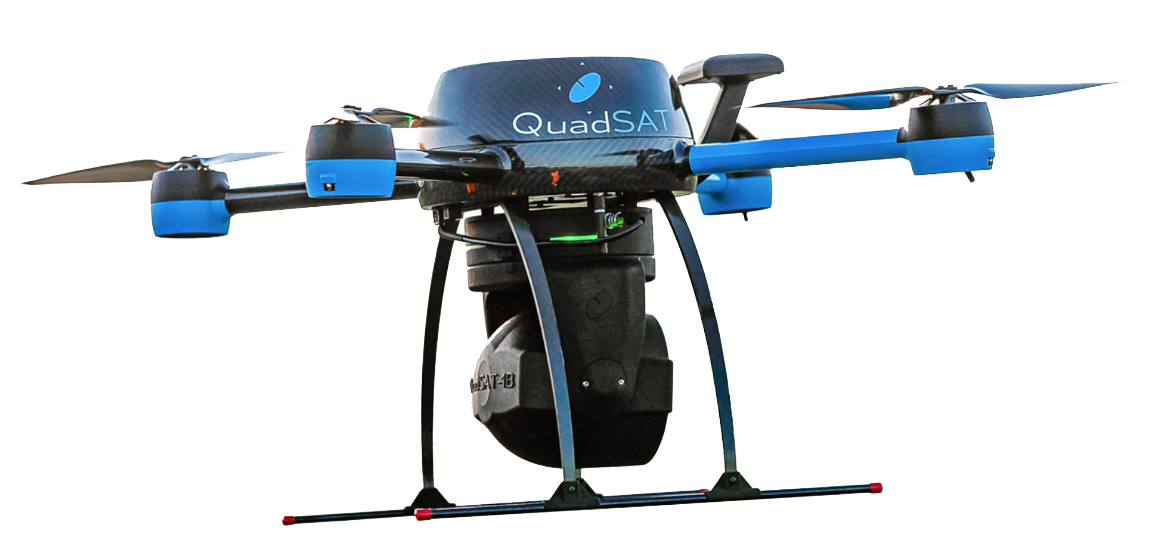 Following a somewhat extraordinary year, 2021 has seen paused plans restart and the satcom industry has adapted to the current global situation. The rollout of new technologies, such as LEO and 5G, has continued and much of the satellite industry has invested in addressing the impact of these on the ground segment. RF management has always been at the center of SATCOM and this year has seen many advances in its management.
At QuadSAT, we delivered in-situ testing and validation campaigns for a number of satellite operators with varying needs and objectives; reflecting the importance being placed on a coordinated and consistent approach to the rollout and maintenance of the ground segment. Here are a few key trends within the satellite industry that have influenced our year.
LEO Teleport Fleets
As the LEO rollout continues, its ground segment continues to be a priority. With multiple gateways, switching and tracking to consider, it is crucial that networks are fully optimized and well maintained to enable seamless connectivity. This year we worked alongside OneWeb to strengthen its ground segment. During the validation campaign, our product measured radiation patterns of several OneWeb antennas, enabling the validation of feed alignment and the direction of pointing. This is the first time OneWeb has utilized the capabilities of drone-based antenna diagnostics. With a number of ground segments positioned globally, using a UAV to measure RF performance brings both flexibility and accuracy; testing on-site enables results to be obtained in an antenna's own environment and it removes the need for antennas to be shipped to testing facilities. This improved accessibility is going to be key in enabling LEO satellite operators to manage their ground segments; with a large and complex operation at the ground, accuracy is a necessity for mega constellations.
Identifying High Quality Equipment
As we see more and more ground terminals connecting to communications networks, equipment quality is becoming more important than ever in RF management. RF interference (RFI) has long caused problems within SATCOM and there have been concerns raised around the impact that the increasingly busy ground segment will have on SATCOM users. Reducing the risk of RFI is the most effective management and it is well known that high-quality and well- maintained equipment is the best way of preventing such from occurring.
This year, we also worked alongside SES to perform a ground segment Satcom Antenna Validation campaign. By obtaining accurate antenna performance data from anywhere in the world from Original Equipment Manufacturers (OEMs), SES was able to quickly validate new antenna models to be added to their satellite networks, mitigating the risk of generating interference on their own satellite or adjacent satellites.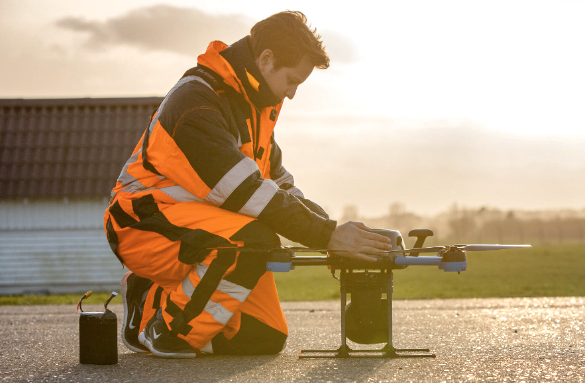 QuadSAT can perform diagnostics on your antenna or tracking device
to attain measurements to thoroughly calibrate your antenna.
On behalf of SES, we assessed 12 commercial maritime antennas using our drone-based solution for antenna diagnostics. The tests occurred at two different sites over a period of 23 days and allowed SES to investigate the performance of a wide range of antennas supplied by various manufacturers. Antenna verifications will enable users to select and qualify the right teleports for their needs whilst ensuring that they meet the performance requirements of the wider industry.
ESA Engagements
Our ongoing development and validation have played an important role within this year. Our ongoing work with ESA has been hugely beneficial; our project within the ARTES program has enabled industry experts from both QuadSAT and ESA to collaborate to validate and certify our UAV testing system, providing industry recognition for the solution. It has provided us with great technical support from ESA as well as giving us a platform to accelerate the productization of our solution.
The Future of SATCOM
The demand for suitable testing tools continues to grow while the ground segment adapts to the latest generation of the SATCOM industry's technologies. The networks being built at the ground are becoming more complex than ever before and it is paramount that the industry has access to dynamic and low-cost testing solutions.
Our work throughout the year highlights the seriousness of the task ahead of the industry; to deliver high quality services we must have high-quality systems and schemes in place to manage the selection, rollout, and maintenances of ground infrastructures.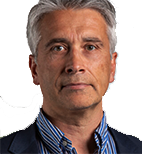 Carlo Rizzo
Our work alongside members of the satellite industry has further validated our capabilities and enabled us to provide detailed testing and accurate results for customers in a variety of settings.
As the industry continues to work toward a cohesive and robust ground segment, we at QuadSAT look forward to improving accessibility to high-quality testing solutions for antennas.

Author Carlo Rizzo is the CCO at QuadSAT
---
Rocket Factory Augsburg (RFA)
Humanity is at the beginning of something big — in July of this year, commercial launch providers Virgin Galactic and Blue Origin flew people into space on short duration, touristic missions — just a few days later, SpaceX conducted the first, all-civilian flight to space with a three days mission duration on the Inspiration4 mission.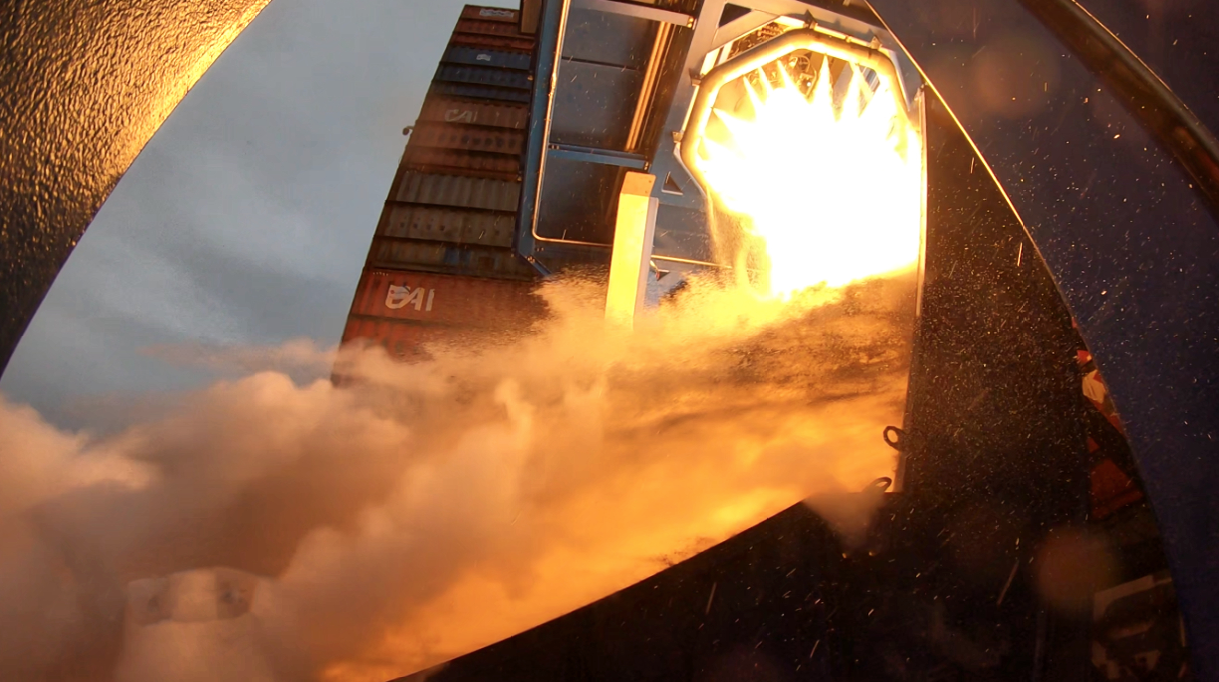 In an 8-second engine test, thermal equilibrium in all
components was achieved - proof that the engine is
fully functional
At the same time, commercial payloads are launching with unprecedented frequency and reliability. A new industry is emerging around the world and it's the source of innovative and disruptive new business. Data from space will allow to better manage the planet. It is fair to say that space is humanity's next great adventure... and Rocket Factory Augsburg (RFA) is paving the way.
Leaving Earth is incredibly difficult — everything has to work 100% — there is no second chance. Even after 60 years, going into orbit is one of humanity's most difficult endeavors and represents the leading edge of all of our technologies.
RFA is all the more pleased to have been able to achieve decisive milestones during 2021 and can look back on a most successful year. In February of 2021, RFA moved into its new headquarters in Augsburg, Germany. On more than 5,000 square meters, there is enough space for RFA and the company's current 130 employees, to develop, build, and assemble the firm's launch system and to sustain the growth of the company. The facility meets all requirements to start serial production of rockets as soon as possible and to establish a Henry Ford moment in space transportation.
The company's own test stand in Kiruna, Sweden, was also put into operation. This enables RFA to test quickly and at high frequencies. The test stand enables the rapid development and testing of the staged combustion engine. A team of approximately ten engineers is permanently in Kiruna to push the engine through the various stages of maturation — and with great success. In a hot fire test of more than 8 seconds, the company achieved a thermal steady-state across the fully integrated engine, removing between 80 to 90% of the development risks. The upcoming longer duration firing tests that will engage for several minutes just need more propellants.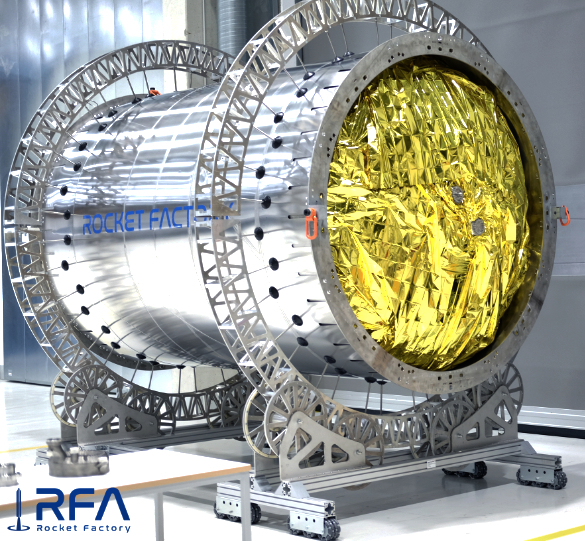 The already flight qualified seconds stage of the launch
vehicle RFA ONE.
The engine's efficiency is 7% higher than open combustion cycles, allowing RFA to carry up to 30% more payload into orbit and to fly to higher orbits. It's this engine, with its high efficiency, that ultimately can make all the difference: Higher payloads, lower fuel consumption and better for the environment. It's a game changer —– and sets a new standard in the small launcher domain. RFA is extremely proud to be the first company in the European Union (EU) to develop and test a fully integrated, full-scale, staged combustion engine.
On the structural side of the launch system, rapid progress has been accomplished. After RFA had already qualified the rocket's upper stage for flight in 2020, the core stage was also subjected to a cryogenic pressure test in Q3 of 2021 and was tested to burst in order to obtain data for design validation. The flight version core stages are already in production. The first orbital stage and fairing prototypes are also coming together at RFA Portugal. Assemble these parts together and a rocket is the result.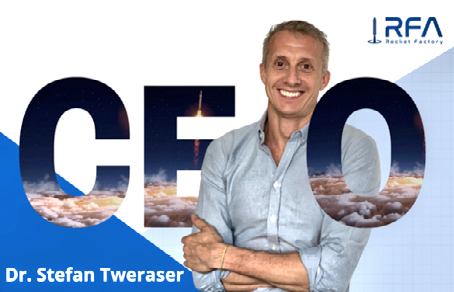 The achieved technical progress toward maiden flight gives a real boost to the company's commercial side. Customers appreciate the highly competitive price, which is hard to beat for a dedicated flight, as well as the rideshare service RFA offers. The company is positioning rideshare price points that are similar to those on heavy launch systems. With this service offering, RFA has signed launch service agreements with seven different customers and created a backlog with a value in the mid, triple-digit, million range. This backlog even includes a mission to the moon. The company is in talks with hundreds of potential customers and is confident that numerous other launch contracts will follow.
A new CEO, Dr. Stefan Tweraser, will lead the company in the transition from a start-up entity to an established player.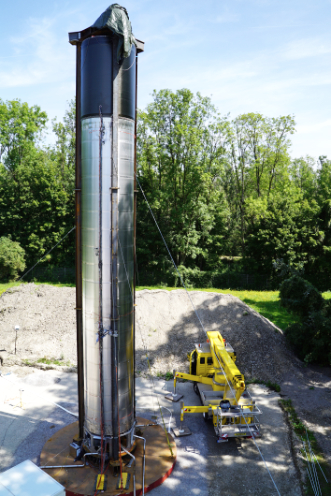 The core stage before its successful cryogenic
pressure test in September 2021
The outlook for next year is also promising. The full focus is on the qualification of the flight engine. After that is accomplished, RFA will move on to an integrated system test, which will qualify the upper stage tank with the flight engine as an integrated system. The initial launches will be conducted from Andøya, Norway; however, discussions are also underway with other launch sites for higher cadences and customer proximity. RFA will be able to fly to all orbits from various launch sites around the world and provide a complete service: from mission planning, to handling logistics and administration, to the actual launch service. The target of first flight in 2023 is approaching with giant steps, similar to the steps RFA has taken during 2021. The recent achievements show that RFA is on the correct track, taking big steps toward New Space.
LinkedIn: www.linkedin.com/company/51584223
Twitter: twitter.com/rfa_space (@rfa_space)
Youtube: www.youtube.com/channel/UC6PsS67tBgDr5w22ZZSgI9w/videos
Instagram: https://www.instagram.com/rfa.space/ (rfa.space)
Email: info@rfa.space
---
RFA OpEd
The Strategic Importance of Commercial European Space Transportation
Rocket Factory Augsburg (RFA) is proud to be the technology leader in Europe with its staged combustion engine. Young engineers from 30 different countries are working on the RFA ONE rocket, which will provide simplified and low-cost access to space at highly competitive prices. This will enable space as a platform for future technologies and the competitiveness of key industries. We are helping to ensure that numerous satellites will continue to connect humanity, enable research and contribute to the understanding and protection of our planet.
Our announcement that we are building the world's lowest- cost, small launcher has caused a stir in the international space community. Ultimately, the government-funded European space industry will also benefit from this price competition. But what is the significance of our approach in the European context? Why is the commercialization of European spaceflight of strategic importance?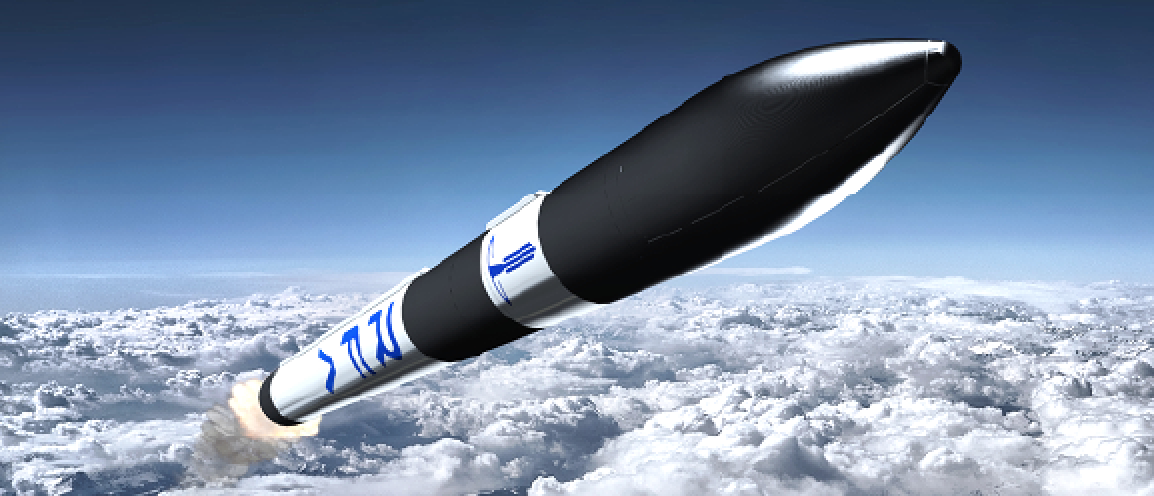 The launcher RFA ONE will be able to transport up to 1,300kg to a wide variety
of orbits — including high elliptical polar and even lunar orbits.
In April of this year, the EU adopted its space program. In addition to the economic benefits of data and services, the program is primarily about two things: the EU's security and autonomy in space and its important role as a leading player in the space economy.
The EU sees the benefits of space data for everyone — for the public sector, for example by preventing natural disasters, optimizing land use and increasing the security of transport and energy structures, as well as for the private sector. Data from space will open up entirely new business opportunities, and these require cost-effective, reliable transport to orbit.
European taxpayers should ideally not pay for the development of space systems while commercial companies are already in place to cover the value chain elements. As such, Europe should move forward and act as a customer, defining at the top level their data needs. This should result in procurement services for data services, so that the market for data providers, satellite platform and payload manufacturers, and space transportation providers grows at the European level. The freed-up budgetary resources should then be used in the application areas mentioned above. To better understand our planet, connect people, and explore the universe.
The strategic importance of commercial European launch systems is immense. The European space industry has enormous potential, and a huge ecosystem of New Space start-ups is emerging. The foundations for exploiting this potential need to be laid now, through a shift from government-led development to induced commercial competition. NASA is already demonstrating that this combination can be quite profitable for all sides, encouraging innovation, reducing costs to taxpayers, and accelerating development. Amazing initiatives have been started in Europe, with the low-cost space launch inducement prize, as well as with the Cassini fund. By proceeding in this direction and by leveling up the budgets to comparable size in the U.S. or China, we will vastly increase the speed of innovation cycles and upheaval.
This is the path we and Europe must take to catch up with the world's dominant, spacefaring nations. The challenges of the modern world are best met with rapid decision-making and innovation cycles. RFA strongly believes that every problem in the world can be solved with technology and based on a sophisticated data model of our planet.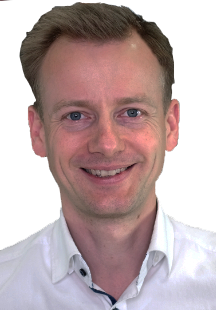 The commercialization of space travel is just the beginning.
Author Jörn Spurmann is the Chief Commercial Officer (CCO) at Rocket Factory Augsburg AG as well as the managing director of RFA Azores and RFA Portugal. As Rocket Factory's first employee, he initiated company operations in mid-2018. Mr. Spurmann has a proven track record as the head of sales, programs and business for the company in the space domain. Throughout his senior leadership roles, he has demonstrated excellent knowledge of the institutional and commercial sides of the space business.
---
The Space Data Association (SDA)
2021 has been a busy year within satellite communications, despite a year of upheav al in 2020. Launches have continued, discussions around Space Traffic Management are ongoing and the SDA has even seen the return of in-person conferences. We have also seen a significant amount of transformation taking place within the industry in the last 12 months: we've seen changes on--orbit, at the ground and in terms of acquisitions and mergers.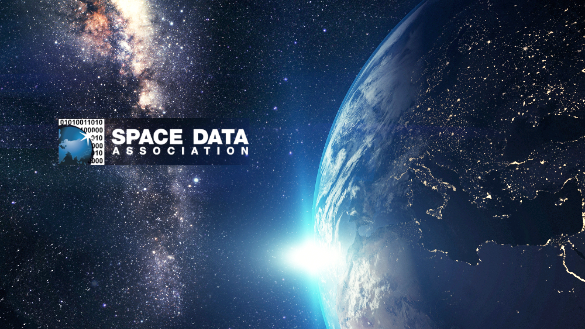 As we see investments in space continue to rise, it's clear that Space Traffic Management is as important as ever. This year we saw the first major on-orbit collision in a decade. In March of this year, we saw that a Chinese military satellite was damaged on-orbit. At the time, more than 20 pieces of debris were identified by the 18th Space Control Squadron of the United States Space Force (USSF) as being associated with this incident.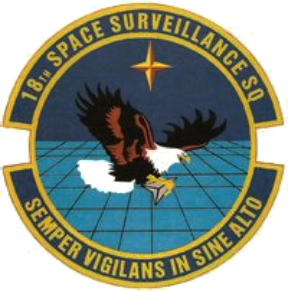 Months later, it was announced that it's highly probable that debris left over from a Russian rocket launch in 1996 collided with the Chinese satellite, causing it significant damage For years, we have highlighted the risks posed by space debris and the need for data sharing, with our Space Data Center (SDC) providing members with timely and accurate warnings through the access and use of member-provided ephemerides with integrated maneuverer information. With clear benefits to data sharing, we are happy to welcome new members Hawkeye 360 and ABS to our already wide-reaching list of SDA members. Promoting space safety remains a priority within the SDA and we always welcome discussions with potential, new members.
Driving The SDA Forward
This year, there have been some changes to the SDA's board of directors. At the SDA Members Meeting, Embratel StarOne's Erika Rosetto and Viasat's Tobias Nassif were appointed as SDA Standard Member Directors. Rosetto has extensive knowledge within flight dynamics and has led Embratel StarOne's Flight Dynamics team for more than 10 years. Viasat's Nassif brings more than 25 years of experience within satellite operations management, including the deployment and management of mission critical support systems. More recently, Intelsat's Joe Chan took over the role of Executive Director from his colleague, Jean-Luc Froeliger.

We have also seen the brilliant T.S. Kelso retire from his longstanding role as Operations Manager for the SDC. Instrumental in the founding of the SDA and the SDC, he is recognized as an industry leader within the field of Space Situational Awareness (SSA).
Dr. Kelso has been central to the SDC's technical development and has dedicated much of his time to tireless efforts in promoting the benefits of data sharing and making the operator community fully understand the limitations of existing systems, which drove the SDA's founders to establish the Association.
To mark his illustrious career, the SDA launched the T.S.. Kelso Award for Space Safety, named after its inaugural recipient. This will be presented annually to recognize special contributions to the SDA and the application of SSA to enable Flight Safety.

This year the SDA worked alongside COMSPOC to highlight the benefits of multi-source data fusion coupled with advanced analytics for effective SSA and Space Traffic Coordination and Management (STCM). After extensive testing and statistical assessments of predictive positional accuracy for 17 spacecraft spanning LEO, MEO and GEO orbit regimes, the team found that fusing government, commercial, and satellite operator data with advanced data processing techniques is essential to reach the predictive positional accuracy required by the collision avoidance criteria generally used by Satellite Operators as well as to enable comprehensive, timely, and accurate collision avoidance services for all satellite operators. It is clear that industry-wide cooperation and data exchange remain at the center of plight to improve operational safety within space.
What will shape 2022? As we look ahead to 2022, there is a clear need for the continuation for the availability of Space Traffic Management services. As the landscape grows in complexity, so does the need for clear and decisive management of space, including "Rules of the Road" for space; it is hugely important that we see governmental bodies handling the management of space. Deorbiting practices will shape space debris management in the next few years; with the number of satellites at a low altitude increasing, it will be crucial for operators to comply with deorbiting guidelines, and this must be managed and monitored carefully.

Beyond this, monitoring and data aggregation will continue to play a key role within flight safety and discussions around the type of data being collected has started. What are the satellite's capabilities for trackability and maneuverability? Do we know its future movements, including those because of maneuvers? Collecting this in-depth data would strengthen the accuracy of decisions and aid space users when making critical maneuvers.
We look forward to accessing the skills of our Directors and Board Members to ensure that space safety and sustainability remains a priority within our industry.
---