Signalhorn + ESA—Functional Funding
Signalhorn has been awarded funding from the European Space Agency (ESA) to develop a gateway that will allow its customers to monitor all aspects of their services with the company.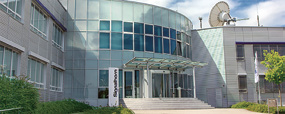 The funding is part of ESA's Advanced Research in Telecommunications Systems (ARTES) program.
ARTES is designed to support research and development activities that result in leading-edge satellite communications products and services. The Signalhorn Gateway will bring together all aspects of the functional relationships the company has with its customers in an easy-to-use, web-based interface accessible from any PC based browser or smart phone.
These functions include network visibility, site performance and trouble tickets to accounts, contracts and billing. Development of Signalhorn's Customer Gateway began in early 2013 and version 1.0 will be released in the first quarter of 2014.
Signalhorn has developed its Customer Gateway in-house with its own software engineering team.
"The requirements of this broad project have given Signalhorn the opportunity to deliver a single consistent and comprehensive interface to the networks we operate for our customers," said Robert Kubbernus, President & CEO of Signalhorn. "The award will enable us to deliver much-needed functionality to our customers while making us more competitive by improving our internal efficiencies."
Signalhorn delivers fully managed services for its customers and in the past has provided a level of systems access to its customers on a case-by-case basis.
Many of Signalhorn's competitors offer customer portals but most address only one or two requirements, specific to either a single technology platform or a function such as fault escalations.
The depth of functionality built into Signalhorn's Customer Gateway will place Signalhorn ahead of the competition in the provision of information that spans multiple systems and multiple functions.
Signalhorn's infosite is located at: http://www.signalhorn.com/index.php/en/company/
ESA's ARTES overview infopage is located at: http://www.esa.int/Our_Activities/Telecommunications_Integrated_Applications/ARTES/ARTES_programme_overview
* * * * * * * * *
VSAT Latin America—Help To Develop This Event
Informa Telecoms & Media is proud to host the second annual VSAT Latin America event, taking place on April 29th and 30th, 2014, in São Paulo, Brazil—development of the conference agenda is underway, and now is your chance to help shape the discussions for 2014!
Phenomenally successful in its first year, VSAT Latin America 2014 will bring together leading satellite operators, systems integrators and ground segment providers, VSAT service providers, analysts, regulators and key enterprise & end user players from across the Latin America region, covering the VSAT market in detail with a mix of presentations and panel debates.
VSAT Latin America 2014 will feature 40+ speakers from across the entire VSAT ecosystem.
Do you have valuable experience within VSAT technology or services that you would like to share? If you represent a VSAT service provider, VSAT end user, association or regulator and would like to play a key role in defining the direction of the industry's premier event, please submit your proposal to Caroline Hicks today—caroline.hicks@informa.com.
Please feel free to take this opportunity to submit your ideas for inclusion in the conference and help shape the agenda.
Learn more at: http://latinamerica.vsatevent.com/#
* * * * * * * * *
Spacecom + Neterra—Promising Partnership
Bulgarian telecommunication company Neterra Communications and Spacecom, operators of the AMOS brand communication satellites, have initiated a strategic partnership.
The two companies will work together on satellite Direct-to-home (DTH) TV services as well as video distribution to cable head-ends, VSAT communications, broadband Internet services via AMOS-2 satellite (and, after that satellite's end of activity, via AMOS-6).
The white-label DTH platform for TV services is called "W4" and enables operators to offer DTH services to end-users. More than 60 TV channels will be offered via "W4" and soon Neterra Communications will expand the list with HD channels. The service will be distributed on AMOS-2 satellite, located at 4Ëš West.
"White-label" is a model that enables a DTH service, provided and supported by one company to be distributed by other TV operators under their own brand.
Launched in 2003 to Spacecom's 4 degrees West orbital "hot spot," the AMOS-2 satellite operates in Ku-band and offers customers a wide range of communications and broadcasting services to Europe and the Middle East.
Plus, the AMOS-2 satellite is co-located with the AMOS-3 satellite for complete in-orbit redundancy to ensure backup capabilities and total service reliability.
More info at: http://www.amos-spacecom.com
* * * * * * * * *
Bulgaria + EUMETSAT—Signing On
Bulgaria is on its way to becoming a EUMETSAT Member State in 2014 following the signature of the accession agreement by EUMETSAT Director-General Alain Ratier and Prof Dr Aneliya Klisarova, Minister of Education and Science of Bulgaria, during the session of the 79th Council meeting.
Signature of accession agreement by EUMETSAT Director-General Alain Ratier and Prof Dr Aneliya Klisarova, Minister of Education and Science of Bulgaria, during 79th Council meeting. Signature of accession agreement by EUMETSAT Director-General Alain Ratier and Prof Dr Aneliya Klisarova, Minister of Education and Science of Bulgaria, during 79th Council meeting. After the completion of the ratification process, expected in the course of 2014, Bulgaria will be fully involved in the strategic decisions of EUMETSAT's ruling Council, in addition to having access to all EUMETSAT data and products.
During the signature ceremony, Mrs Klisarova said, "Accession to EUMETSAT as a full Member State will ensure that the Republic of Bulgaria has full access to high quality satellite information. The accession will also integrate the Bulgarian National Institute of Meteorology and Hydrology into European meteorological research and operational activities. This will help protect life and property and offer benefits for the economy".
Ratier said, "I am delighted that Bulgaria is en route to full EUMETSAT membership and recognises the benefits provided by our satellites. This is particularly significant at a time when EUMETSAT needs to invest in the renewal of its polar-orbiting satellite system."
For additional details, access the EUMETSAT infosite: http://www.eumetsat.int/
* * * * * * * * *
Indra + ESA—Taking Charge Of Sentinel-2
Indra has closed an agreement with the European Space Agency to host the main processing and archiving center for the images of the Sentinel-2 mission at its facilities and take charge of its operation.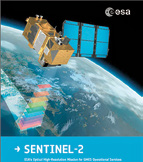 This contract will strengthen the consultancy and technology multinational's position as an operator of Earth observation image processing centers, consolidating its portfolio of solutions and services in the space sector. The company is the leader in the development of ground segments in Spain and has vast experience in Earth observation systems and applications.
The Sentinel satellites form part of the Copernicus Earth Observation Program, previously known as GMES (Global Monitoring for Environment and Security), which will equip Europe with its own Earth observation capacity to serve the needs of its users.
Indra is one of the world's largest consultancy and technology multinationals, a leader in Europe and Latin America and is expanding in other emerging economies. Innovation is the cornerstone of its business, which is highly focused on the customer and on sustainability.
The multinational is one of the leaders in its sector in Europe in terms of investment in R&D and innovation, having invested more than €550M in the last three years. With sales approaching €3,000 million, it employs 42,000 professional and has customers in 128 countries.
Additional information regarding Indra is available at their infosite: http://www.indracompany.com/en
ESA Sentinel-2 information is available at: http://www.esa.int/Our_Activities/Observing_the_Earth/Copernicus/Sentinel-2
* * * * * * * * *
United Launch Alliance—Celebrating A Golden Oldie
United Launch Alliance (ULA) celebrated the 50th anniversary of the first successful launch of the Centaur upper stage during the Ohio Aerospace Institute event on November 22nd.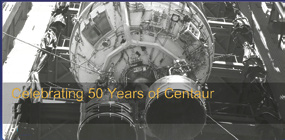 Centaur was recognized as the hallmark of innovative design and engineering excellence.
"By harnessing the power of liquid hydrogen to launch payloads to space, both near and far, the Centaur is the benchmark by which all other are measured," said Matt Smith, ULA's vice president of Engineering and Information Technology.
General Dynamics and NASA partnered to develop Centaur in the height of the space race.
The first Centaur launches in the early 1960s demonstrated extremely high performance that can be achieved with a liquid hydrogen/liquid oxygen rocket stage and provided the energy needed to propel larger missions to the moon and beyond.
Using an innovative approach, the team designed a tank with propellant compartments separated by a double walled bulkhead which also serves as a heat barrier to reduce the boil off of the much colder liquid hydrogen. Although Centaur has always flown on Atlas rockets, Centaur variants were subsequently used for the Saturn I, Saturn V, Space Shuttle, Titan, and Delta programs.
">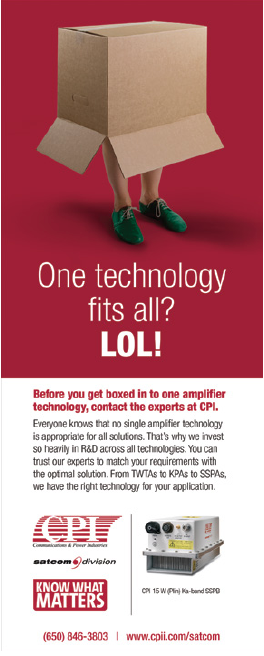 "Centaur celebrated its 200th flight in 2012 and has sent spacecraft to nearly every planet in our solar system, as well as delivering vital commercial and national security payloads," said Smith. "Fifty years today after its first successful launch, Centaur continues to deliver the highest mass fraction of any cryogenic upper stage, as well as meet customer requirements for reduced cost and enhanced capabilities."
In 2012, ULA, in partnership with the National Reconnaissance Office, developed the aft bulkhead carrier to launch auxiliary payloads mounted to the Centaur. These rideshare missions provide lower cost launch opportunities for customers with smaller payloads.
ULA is currently developing the next generation of Centaur, the Advanced Common Evolved Stage (ACES) to support multiple objectives, including 50 percent payload growth.
"ACES will enable unparalleled mission flexibility and incorporate the Integrated Vehicle Fluids, or IVF system, stretching mission capability from hours to weeks," said Dr. George Sowers, ULA's vice president of Strategic Architecture. "This replaces the existing hydrazine, helium and battery systems."
ULA program management, engineering, test, and mission support functions are headquartered in Denver, Colo. Manufacturing, assembly and integration operations are located at Decatur, Alabama, and Harlingen, Texas. Launch operations are located at Cape Canaveral AFS, Florida, and Vandenberg AFB, California.
Learn more about ULA at: http://www.ulalaunch.com/site/
* * * * * * * * *
BCC Research—Sat Tech To $214 Billion By 2018
Telecommunication components, modules, and devices are integral to the crucial "eye in the sky" and data-relay functions that satellites perform for businesses and governments worldwide.
At the ground monitoring-and-control level, telecommunication technologies help to control the satellite, transfer payload data, and allow end users to communicate with these satellites.
Continuing developments in satellite functionality and demand as well as advances in end-user side applications will drive growth in this market over the next five years.
BCC Research provides an in-depth analysis of the global markets for telecommunication components, modules, and devices used in satellite technologies through its report Global Markets for Satellite Technologies.
According to the report, this market was estimated at $18.5 billion in 2012 and is expected to reach $19.5 billion in 2013. BCC Research projects the market to grow to $21.4 billion by 2018, and register a five-year compound annual growth rate (CAGR) of 1.9 percent from 2013 to 2018.
Use this report to:
• Gain an overview of the global market for satellite technologies, which is a complex interplay of defense, regulatory, and market forces as the technology is considered a critical resource in most countries
• Analyze global market trends, with data from 2011 and 2012, estimates for 2013, and projections of compound annual growth rates (CAGRs) through 2018
• Understand how commercial applications of satellites have developed almost hand-in-hand with defense, communications, and environmental applications
• Evaluate coverage of broadcast and network management equipment and devices, including transponders, antennas, gateways, and terrestrial management infrastructure; and coverage of user premise-based and user-operated equipment and devices, including satellite phones, satellite radios, VSATs, navigation devices, reception antennas, and set-top boxes
• Review a breakdown of satellite applications, such as defense, weather, communications, and navigation, as well as end-use applications, such as gaming, media, and entertainment; telecommunications; education and research; defense and government; maritime; logistics; and automotive
The BCC Research website is at: http://www.bccresearch.com/market-research
* * * * * * * * *
OHB System AG—Propellant Mass Reduction
OHB System AG has been awarded a contract for the development of a telecommunications satellite known as Electra, which will be powered solely by electricity—the contract was entered into in Betzdorf with satellite operator SES.
Signed in the presence of Luxembourg communications minister Luc Frieden, research minister Martine Hansen, director general of the European Space Agency ESA Jean-Jacques Dordain, board member for space management at the German Space Agency Gerd Gruppe, president and CEO of SES Romain Bausch, member of OHB System's management board Frank Negretti, and other high-ranking representatives from politics and industry, the contract ushered in the next one-year B1 development phase in the project.
Electra is a public-private partnership under the ESA ARTES 33 program serving the purpose of providing the satellite communications industry with innovative products and systems. It is an advanced electrically powered telecommunications satellite in the sub-three-ton weight class. Such a system has previously not been available commercially in Europe.
To date, electric power systems have only been used in research satellites or for orbit maintenance for telecommunications satellites. Artemis, a communications satellite operated by ESA, successfully tested the concept of using solely electric power to achieve a geostationary orbit for the first time.
The results showed that electric power systems reduce propellant mass requirements by up to 90 percent when compared to chemical power systems. Consequently, it is possible to reduce the launch mass of the satellite by almost half.Electra is now to be used to systematically broaden the scope for implementing this technology in a specially designed satellite system.
With this contract, OHB System is tapping a substantially larger area of business in commercial telecommunications and adding an innovative new power system design to its SmallGEO range.
* * * * * * * * *
Inmarsat + MOL—Ship-Shape Management
Inmarsat (LSE:ISAT.L) has announced that global shipping company MOL SHIP MANAGEMENT CO. LTD. has commenced migrating over 100 vessels to the FleetBroadband 6 gigabyte (GB) plan for the primary purpose of enhancing both crew welfare and business operations—the decision to upgrade was made following a trial period on several selected vessels.

MOL SHIP MANAGEMENT CO. LTD. has deployed Inmarsat services on its vessel fleet for more than ten years and has been using FleetBroadband since April 2010, gradually increasing its usage since the initial installation.
"Any FleetBroadband user can quickly and easily upgrade their plans without additional capital investment and data usage can be shared across vessels," said Frank Coles, President of Inmarsat Maritime. "MOL's decision to upgrade its Inmarsat usage yet again is a great testament to the quality, capability and value of FleetBroadband and its ability to enhance both on-board quality of life and operations."
Since rolling out FleetBroadband, MOL SHIP MANAGEMENT CO. LTD. has progressively increased its usage from 30 MB initially, to the 200 MB plan in 2011 before now moving to the 6 GB plan.
The company intends to offer its crew free email, chatting and Internet browsing through AmosConnect Crew, an all-in-one communications solution for crew members at sea.
MOL SHIP MANAGEMENT CO. LTD., which specializes in shipping dry cargo fleet including container carriers, car carriers and others types of bulk containers, has also expressed interest in becoming an early Global Xpress adopter once the Ka-band service comes online in 2015.
For further information regarding Inmarsat's Maritime services: http://www.inmarsat.com/maritime/
* * * * * * * * *
CETA-Leti—Digging Into Magnetism
CEA-Leti's next-generation magnetometer technology was launched into space on board the European Space Agency's three Swarm satellites to collect unprecedented detail about the Earth's magnetic field.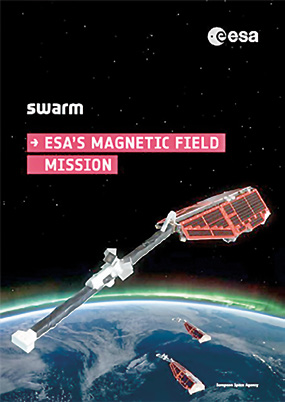 The four-year mission will gather data that for the first time will make it possible to distinguish between the various sources of the magnetic field: the Earth's core, mantle, crust and oceans, as well as the ionosphere and magnetosphere.
These high-precision and high-resolution measurements will improve scientists' understanding of the Earth's magnetic-field structure, evolution and interaction with the solar wind.
Scientists hope the data also will shed light on why the magnetic field, which shields the Earth from cosmic radiation and harmful charged particles in the solar wind, is weakening.
The three identical satellites, which were lifted into orbit by a Russian Rockot launcher, will be positioned so as to simultaneously acquire measurements in three different locations and time zones.
They are carrying three measuring instruments that will directly contribute to the magnetic field studies:
• A vector magnetometer to measure the components of the magnetic field in space
• A stellar camera giving the orientation of the vector magnetometer in space
• A Leti-designed absolute scalar magnetometer (ASM) for measuring the intensity of the field without drift or bias, i.e. without systematic error, and with unmatched precision and resolution. The ASM's ability, unique in the world, to simultaneously measure the direction of the field will also be implemented in an experimental mode.
When they reach their orbiting positions 450 and 530 kilometers above Earth, the satellites will provide simultaneous measurements from three different positions at different local times. To prevent interference in the highly sensitive measurements by the crafts themselves, Leti's absolute scalar magnetometers will be deployed at the very tip of booms extending nine meters from the rear of each satellite platform
"The Swarm mission's three absolute scalar magnetometers, which underscore Leti's advanced sensor design-and-performance capabilities, provide the mission with critical technologies for understanding past, present and future dynamics of the magnetic field," said Laurent Malier, CEO of Leti. "This is a tribute to the technological excellence that characterizes Leti's divisions and to our commitment to collaborate with French and European technology partners."
"We developed an architecture that is free of the orientation effects common to all standard scalar magnetometers based on magnetic resonance to take full advantage of the ASM's performance" said Jean-Michel Léger, manager of Leti's Space Applications Program. "These instruments represent the latest and most effective technology available to measure key characteristics of the magnetic field."
Developed from conception to space readiness with technical and financial assistance from CNES and scientific support from IPGP, the Leti magnetometers are Leti's third contribution to studying the magnetic field from space. Nuclear magnetic resonance (NMS) magnetometers, designed and developed with CNES support, were part of the 1999 Oersted and 2000 Champ missions.
Designed for a 14-month data-gathering mission, the Oersted satellite is still sending data back to Earth.
CNES-IPGP researchers will be in charge of scientific validation of the data provided by the absolute scalar magnetometers.
The magnetic field models resulting from the Swarm mission also will further scientists' understanding of atmospheric processes related to climate and weather, will help improve the accuracy of navigation systems and will have practical applications in many different areas, such as space weather.
For further information regarding CETA-Leti, select: http://www.leti.fr/en/