Kirill Makhnovskiy graduated from Moscow Technical University of Informatics and Communications, majoring in "Communication networks and switching systems."
From 2004 to 2006, he worked in Moscow Cellular Communications company as the chief specialist of department that interfaced with Russian regulating authorities. From 2006 to 2007, Kirill held the position of department head work with the nation's regulating authorities in the Sky Link company.
From July, 2007 to June, 2008, he became the deputy CEO of the Telekominfoproyekt company. In 2008 – 2011 - the associate director on work with the state and regulating authorities in Telecom Express company.
Since 2011, Krill is the director of telecommunication projects in the Orion Group of companies and in October of 2014, was named the CEO of group of the Orion companies.
Good day, Mr. Makhnovskiy. Thanks for taking the time to "chat" with our readers. First, would you please tell us about your role with Orion, and how you initially became interested in the communications industry, and then what led you to join Orion.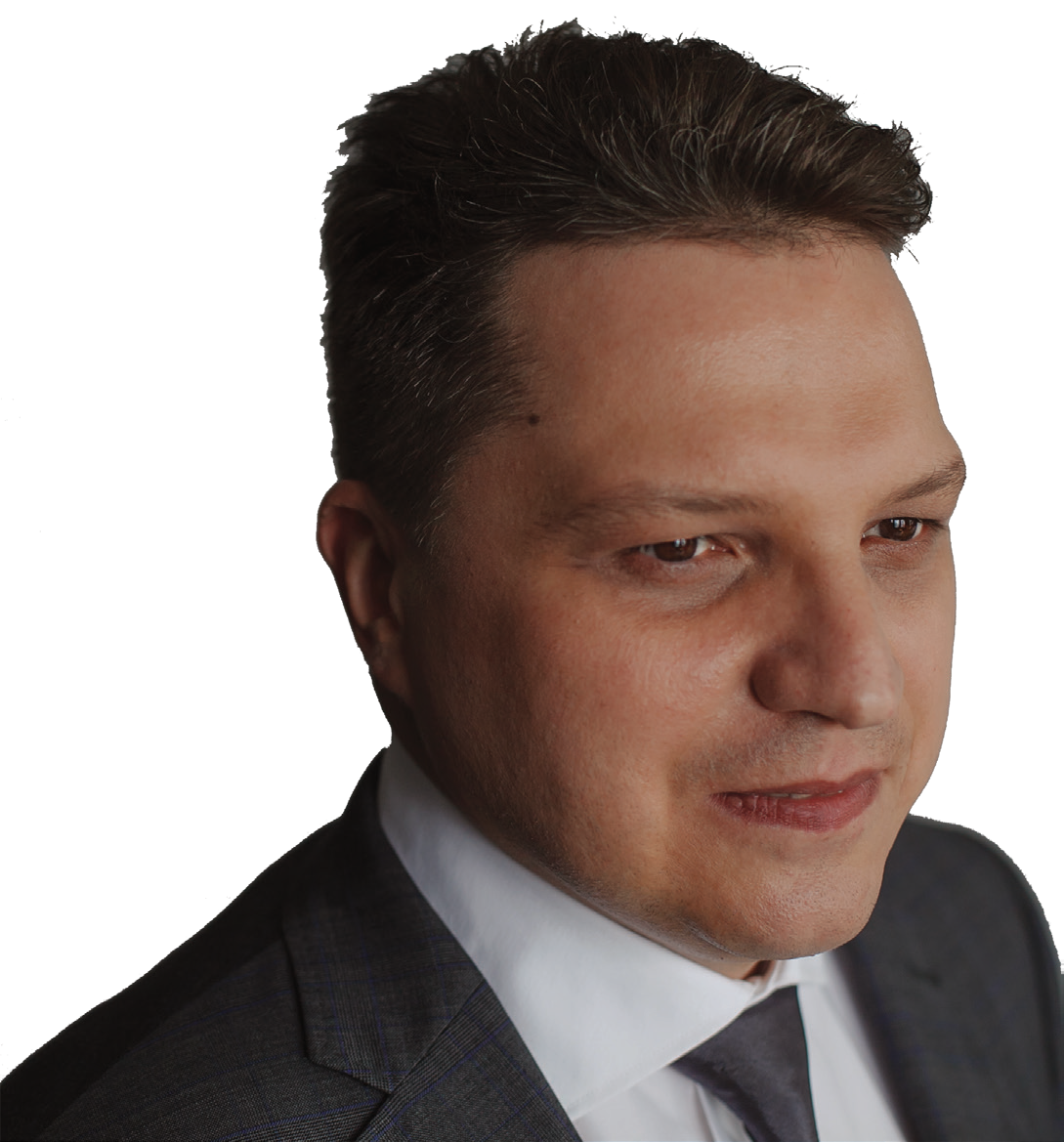 Kirill Makhnovskiy (KM)
The communications industry has always been a matter of interest for me. And I got my main education just to work in this area. I graduated from the University of Communications and Informatics, the key related Higher Education Institution in Russia. I worked in several companies specializing in cell phone communications, then in a company engaged in the development and integration of technical solutions for telecommunications enterprises. Thus, by the time I joined to Orion, I had already had quite wide relevant experience. Initially, I was hired for the position of the New Business Areas' Development Director — two years later, the shareholders asked me to lead the company.
As a provider of content, how important is the satellite segment of your business, especially as Over-The-Top (OTT) and streaming are now so popular with viewers across the globe?
KM
In Russia, the concept of a classic satellite operator is practically absent, in the sense in which it is commonly understood in most countries of the world. This is due primarily to the fact that ARPU in the country is extremely low, and it is unprofitable to be a classic DTH operator.
Therefore, some time ago, Orion set a course to diversify its business: Along with B2C, we have actively developed (and retain) services for broadcasters and television channels.
In the company's product portfolio today, B2C services (DTH) are 69 percent of the company's work in providing services for broadcasters. The uplink, production and ground delivery of TV channels is 26 percent of the company's efforts. The distribution of TV channels is 5 percent of the company's operation.
Direct-To-Home (DTH) has been and remains the core competence of Orion. Under the brand of Telekarta (the firm's satellite television operation), Orion provides services to more than three million subscribers throughout Russia.
During almost 15 years of its existence, the company has grown into a global media platform, mainly due to the B2B segment. Today, both to Russian and foreign broadcasters, we provide the most comprehensive range of services in the domestic market. We uplink and place TV channels on our platform, provide services for pre-broadcast preparation (play out), signal delivery via satellite to the final subscriber, as well as distribution in the networks of more than 400 cable operators.
Our work is built on the principle of one window, which is especially convenient for foreign majors. They do not need to look for various service departments as they can simply contact us and we will formulate the best offer for them — from legal support, assistance in obtaining licenses, and ending with the distribution of TV channels in the networks of cable operators.
One of the successful examples is our cooperation with SPI International. Orion is the official distributor of the company within the territory of the Russian Federation. Two months after the start of cooperation with Orion, SPI channels were included in the satellite TV packages of Telekarta and were actively distributed in the network of cable operators. Several companies have attempted to enter the Russian market on their own on many occasions, but they encountered the specifics of Russian legislation and that did not allow them to move on.
As for competition with OTT services and streaming video, one should not forget that the territory of Russia is extremely large. We still have many small settlements that do not have connection to high-speed broadband: the main source of the television signal here is still the satellite.
At the same time, we, of course, cannot help but feel the influence of OTT. We understand that this is a natural global development trend. That is why, since 2015, Orion has launched its own OTT project.
Through OTT services, we get Video on Demand (VoD), a more personalized television. But UHD, a huge set of channels that needs to be delivered to large areas, is only a satellite. This means that satellite television and OTT will develop hand in hand and will remain complementary services. With the skillful use of both resources, it is possible to achieve much greater success than by just concentrating efforts in a single direction.
What satellites does your company access to deliver services to customers? Are you concerned about the necessity for additional capacity, due to customer demand for services in Russia / CIS?
KM
On Intelsat 15 and Horizons 2 satellites, which are located at 85º E, we rent 15 transponders of 36 MHz and broadcast over 250 TV channels via them. On the satellite Express AM5, there are 3 transponders of 54 MHz and 2 transponders of 36 MHz, transmitting 157 TV channels via them.
All operators providing satellite resources at these points are ready to provide additional satellite capacity upon our request. Therefore, at any time we can use additional resources. Of course, we're looking forward to the development of the television market in Russia and the emergence of new TV channels, which we are ready to accept on our platform, as well as provide them with a full range of pre-broadcast services. There are resources for this.
What is your satellite content delivery coverage area and what equipment do your customers need in order to receive your signals? Is that equipment supplied by the company or a third-party provider?
KM
The coverage of our satellite group includes the entire territory of the Russian Federation from Kaliningrad to Vladivostok, as well as the CIS countries. Our product line includes both extremely simple receivers and premium-class receivers with a return channel, the ability to enable OTT and additional services. In the production of equipment, Orion cooperates with small, proven developers as well as world-famous manufacturers. The company plays a direct role in the development, debugging and testing of new models of compatible devices, from CI modules and add-on units to TV sets with built-in DVB-S tuners.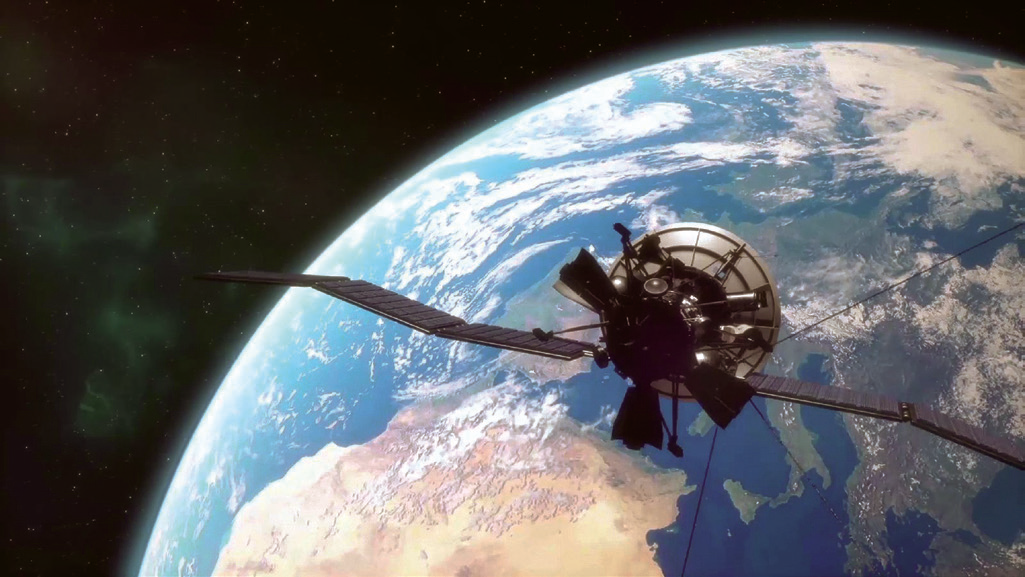 Artistic rendition of the Orion-1 satellite.
How is Orion educating the consumer as to the advantages of certain technologies to increase their viewing options and satisfaction?
KM
In its work, Orion uses a full range of available marketing tools that are focused on various target groups for notifications on the screens of receivers, phone calls by the contact center and so on), as well as the company's own, unique developments.
For example, we have created for our subscribers a personal account with a convenient mobile version, through which the user can manage his or her own television as well communicate with the operator. In this way, we inform subscribers and receive feedback on certain services. Much attention in the marketing policy of the company is paid to targeting and the firm implements address mailouts to specific target groups. The B2B and B2C websites operate on high-tech platforms and offer the highest possible level of usability, making it easy to get in touch with any employee of the company, including top tier management.
Another tool that we are currently developing is our own information channel in the satellite TV package Telekarta. We set ourselves the task to have it available as well as make it watchable — and we have succeeded. According to statistics, more than half of our subscribers (56 percent) turn on the info channel once a week and some even more often. The service turned out to be working so well that we have brought the creation of information channels into a separate commercial project and offer this service to customers and operators.
I cannot fail to mention that this interactive audience tool is available with HBBTV (Hybrid Broadcast Broadband TV). Until recently, this standard hasn't existed in Russia. Only a few terrestrial channels have turned on this function in test modes. Orion has created a technical solution that makes it possible to implement HBBTV technology on the air for any TV channel. This allows the channel gain additional monetization as well as additional viewer contact and the use of the full range of HBBTV services.
What viewing packages are offered to subscribers? How are these services delineated one from the other to satisfy clients' viewing appetites?
KM
PayTV in Russia is extremely inexpensive and the Average Revenue Per User (ARPU) is quite low. Based on payTV features, our service offer has been designed for varying audiences. The product line of Telekarta is built in such a way that subscribers can find a service that appeals to every taste and in any price segment.
Focusing on capabilities and preferences, the user can connect either at the lowest cost basic package (about $20 per year) which offers about 145 channels, or the extended service with more than 250 channels (about $53 per year). Besides, there are additional thematic packages, such as channels designed for children, sports, movies, popular science and other specialized TV offerings.
With new technologies being infused into the broadcast delivery market segments — seemingly on a weekly basis — are there plans at Orion to engage in 4K… or even 8K… at this point in time?
KM
The 4K broadcasting market in Russia is just being formed and this direction is still unprofitable and is being subsidized by operators. Offering content in 4K, satellite operators are not earning profits yet, and they are only investing in the development of this segment.
We are patiently waiting for the opportunity to monetize this service. Technically, Orion is fully ready to organize the broadcasting of content in 4K format. Our platform has already been producing two channels in this format as a service — I think the demand for such content will grow.
During the period of the World Cup in Russia, First Channel launched a special version that broadcast all matches in 4K format, free of charge. This was probably the best promotion of ultra-high definition television (UHDTV) in the history of the country. People purchased new generation TVs in order to be able to watch football in high resolution.
I hope that the operators and content producers will take advantage of this trend for further development. UHDTV content today has solid sales potential, providing that operators do not include it in basic packages without revising the subscription fee.
We continue to watch the 8K format with interest. This year, Orion has become the first operator in Russia that broadcasted content in 8K format via satellite. The test broadcast was held at the CSTB Telecom&Media exhibition and received a positive response from industry colleagues. Orion is ready to start broadcasting content in UHD as soon as we see viable options to monetize this process.
How is Orion addressing viewers who prefer to view their content while on the move?
KM
The key to successful commercial development of satellite operators is in the balance, that being a symbiotic combination of OTT and satellite technology. Already, subscribers can connect to the Internet and also have the ability to barrier-free access to watch TV channels.
The line between various media formats in the future will disappear — the user will consume all services in full without having to know the details on how he or she receives the content.
One way or another, the balance will shift toward OTT and we hope that in the end this process will result in an increase in ARPU. Understanding this, in 2016, Orion became the first satellite operator in Russia which launched its own OTT service, Telekarta Online, based on the LifeStream platform.
Today, the Telekarta subscribers have 75 channels available in the basic online package, as well as thematic packages and Orion joint projects with the largest online cinemas: Ivi, Amediateka (Home of HBO), Start. It's possible to watch them with any mobile device, as well as Smart TV — the annual subscription costs are about $18.
There is a good deal of chat throughout the broadcast industry as to the future role of satellite broadcasting. May we have your thoughts on this subject?
KM
In spite of the comments that the satellite will die soon, looking around any European city and you can easily observe a large number of houses that are still equipped with satellite dishes. Of course, the internet is becoming more and more active in different areas of life and new content technologies are being implemented. However, despite the shifting vector, the satellite continues to live and improve itself, although not at the pace that was experienced five to ten years ago.
Satellite operators were the first to launch UHDTV — those channels are also impossible to deliver to every viewer by land and satellite technology copes with this task. Not only 4K technologies, but also 8K are already being tested. Therefore, it is too early to bury satellite technology. Already, in Russia, with its size and population density, satellite television will remain in demand and economically viable for many years to come.
What "challenges" do you encounter with regulators in Russia regarding your operations and how do you manage those important relationships?
KM
Yes, the TV industry and the communications industry in Russia are strictly regulated by the state. Recently, there has been progress on the regulatory part. In general, the time involved in obtaining document approvals has been significantly reduced.
We have developed a solution that makes it possible to quickly expand and legalize the activities of partners to work in the Russian market. Orion has a set of necessary licenses and permits until 2025. At present, a foreign channel on the territory of Russia cannot legally operate without a Russian partner. We have found an opportunity to offer foreign partners a mutually beneficial model of cooperation, which has been successfully implemented.
The geographical region that Orion services… have analog services now all been converted to digital services, especially for streaming content and so on?
KM
In Russia, the global transition to digital broadcasting is almost complete. The analog TV is being gradually turned off across the country. Cable operators, for the most part, have long been using digital signals for broadcasting. In small localities, there are still local operators working in analog mode, but the number of subscribers has been decreasing in such locations.
Is High Definition Television (HDTV) becoming the standard broadcast resolution in your company's area of coverage? Does Orion still service Standard Definition TV?
KM
In Russia, the HDTV broadcasting standard was established long ago and has been continuing to develop, but TV viewing consists of SD broadcasting to a great degree. Nevertheless, even the federal channels have the HD version, which is distributed via satellite and cable operators. Unfortunately, it is worth noting that HD TV has not become a driver for ARPU growth in Russia. In the specific case of Orion, in order to meet the needs of the audience, we still broadcast most of the channels in SD format, while actively developing HD broadcasting. Technically, the Orion platform has all of the necessary facilities to broadcast in HD as well as HDTV.
What broadcasting or other data delivery services does the company see as additional opportunities for them in the future?
KM
From the point of view of picture and sound, at the moment, all conceivable standards have been developed and implemented. Development in additional directions is unlikely. There is already an image in 4K, 8K format, surround sound in 5.1, 22.2. format; however, for the time, the monetization method for these additional products has not yet been found. I think their monetization is likely, although not in the coming years.
The directions for the development of broadcasting today are to deliver seamless products that make it possible to receive content via all possible devices and, at the same time, have interactive functionality. Thus, in terms of content distribution, TV and the internet will merge as time goes on.
DTH technology in this area imposes certain restrictions, but the HBBTV standard we have successfully tested states that a large number of TV sets connected to the satellite also have internet connections. This, in turn, provides a field for development with the synergy of two environments — television and the internet. The same HBBTV makes it possible to realize the sale of additional services, the integration of direct advertising and direct sales on air. There is still a lot of work to accomplish for channel developers and broadcasters.
Lastly, what have been the most enjoyable projects for you as you look back upon your career, and what are your personal business goals for the next year or two?
KM
One of the most significant projects for me personally, and for the company itself, was the development of our satellite constellation was the project, thanks to which our satellite constellation was formed. It is associated with the moving of Intelsat Horizons 2 to 85 degrees to create the satellite platform Orion.
The legalization of this satellite in the Russian Federation required serious work, both from our side and from Intelsat, the main partner of Orion. Thanks to the efforts of both parties, we were able, in the shortest time possible, to organize the signing of an intergovernmental agreement and legalize the work of the satellite in the territory of the Russian Federation.
When we focused on business diversification, in 2013, we set ourselves the task of becoming the largest satellite platform in the Russian Federation and, over the years we have managed to achieve that goal.
A most recent example of a successful and significant project was the organization of TV signal broadcast in 8K format. Although not commercial, this project required the company to show imagination as well as ingenuity. It was necessary for us to ensure not only broadcasting through a conventional satellite transponder, but also shooting content in 8K format, preparing materials with encoding in the required format and receiving 8K signal for its display on the first serial 8K TV-set Samsung Q900R using minimal costs and in the shortest time. Here, to its credit, our technical team solved all these challenges in the shortest possible time in order for viewers in Russia to view the content for the first time in the 8K format.
As for plans for the near future, I want to see Orion as a multi-service company, providing services not only via satellite, but also by all other means, within the Russian Federation as well as in other countries. I believe no single TV project can successfully develop within the boundaries of a single country — television is always a multi-national business. I believe that television will contribute to the union of people, countries, and continents.