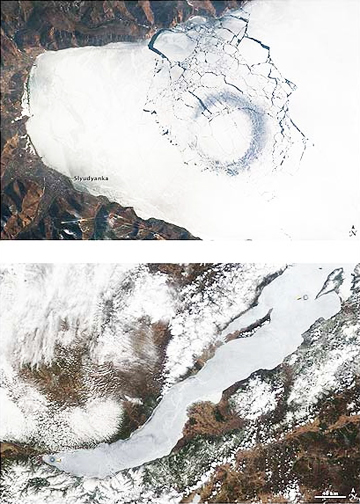 Here's Looking @ Earth... Not Crop Circles... Lake Circles
Late in April 2009, astronauts aboard the International Space Station observed a strange circular area of thinned ice in the southern end of Lake Baikal in southern Siberia.
Siberia is remote and cold; ice cover can persist into June. The upper image, a detailed astronaut photograph, shows a circle of thin ice (dark in color, with a diameter of about 4.4 kilometers); this is the focal point for ice break up in the very southern end of the lake. A sequence of MODIS images indicates that the feature was first visible on April 5, 2009. Baikal contained another, very similar circle near the center of the lake above a submarine ridge that bisects the lake (ice circles are indicated by arrows in the lower MODIS image from April 20). Both circles were visible through April 20, 2009. Clouds cover the center of the lake until April 24, at which point the circular patch of thin ice was becoming a hole of open water. Similar circular ice patterns — although not nearly as distinct — have been documented in the same central area of the lake in April 1994 (during the STS-59 Shuttle mission) and in 1985 (during the STS-51B Shuttle mission). (
Photo: NASA
)
AT&T CruiseCast: No More Backseat Drivers
Now when you rent a car from the Avis Budget Group, there will be fewer back seat critics of the driver, as the passengers will be entertained with AT&T CruiseCast(SM), a new satellite television service that delivers popular news, family, sports, comedy and music channels while traveling. The Avis Budget Group and RaySat Broadcasting Corp. are teaming up to make this mission possible beginning in the second quarter of 2009 customers can rent AT&T CruiseCast at select locations for $8.95 per day or $62.65 per week. The unit uses a receiver and compact, low-profile external antenna to provide 22 popular satellite television channels and 20 satellite radio channels to a rear seat entertainment unit. (
Photo: Search-Autoparts.com
)
AT&T CruiseCast uses video-buffering technology to automatically store up to three minutes of content so that viewers can continually watch programs even if there are obstructions such as an overpass, a tall building or trees. The channel line-up includes the Disney Channel, Disney XD, Discovery Kids, Animal Planet, Nickelodeon, Cartoon Network Mobile, USA, COMEDY CENTRAL, MSNBC, CNN Mobile Live and CNBC.
Chaitén's Caldera Chugging Chunks
Chile's Chaitén Volcano had been dormant for more than 9,000 years when it erupted in May 2008. In the months that followed, the volcano remained active, releasing plumes of steam and volcanic ash, coating local vegetation, clogging waterways, and inundating the nearby town of the same name.
On January 19, 2009, an explosive dome collapse occurred at the volcano, according to a bulletin from the Volcanism Blog. A thick plume of ash and steam blew from the volcano's summit approximately 70 kilometers (38 nautical miles) to the north-northeast, according to the U.S. Air Force Weather Agency. On January 19, 2009, the Advanced Spaceborne Thermal Emission and Reflection Radiometer (ASTER) on NASA's Terra satellite captured an image of Chaitén Volcano. Two versions of the image appear here: a close-up view of the caldera (previous page) and a view of the surrounding area (below). These false-color images include visible and infrared light. Vegetation is red, bare (possibly ash-covered) ground is brown, and water is deep blue. The plume from the volcano appears off-white, and it is thick enough to completely hide the land surface below.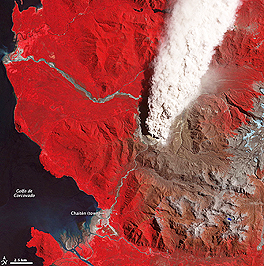 South and southeast of the volcano, the land surface varies in color from gray to brown, with only isolated patches of red. Close to the volcano, the darker brown colors probably indicate areas coated with volcanic ash or places where the vegetation was killed by earlier ash falls. Farther to the east and south, however, the light gray-brown color probably indicates naturally bare, alpine areas. Glaciers (light blue patches) are scattered among the valleys at the right side of the wide-area image. The meandering waterway between the volcanic summit and the coastal town of Chaitén is Río Blanco, and this river carried numerous lahars—volcanic mudflows—into the town after the May 2008 eruption. Despite repeated inundations, the town's grid-like layout remains visible. (
Images: NASA image created by Jesse Allen, using data provided courtesy of NASA/GSFC/METI/ERSDAC/JAROS, and U.S./Japan ASTER Science Team
.)

Top Secret In SpaceŚCovert Inspection of Crippled Defense Military Satellite
In a top secret operation, the U.S. Defense Department is conducting the first deep space inspection of a crippled U.S. military spacecraft. To do this, it is using sensors on two covert inspection satellites that have been prowling geosynchronous orbit for nearly three years. (An artist's concept shows a DSP satellite deployed in space. Credit: Northrop Grumman)
The failed satellite being examined is the $400 million U.S. Air Force/Northrop Grumman Defense Support Program DSP 23 missile warning satellite. It died in 2008 after being launched successfully from Cape Canaveral in November 2007 on the first operational Delta 4-Heavy booster.
Since the U.S. is now demonstrating the ability to do such up close rendezvous and inspection of American spacecraft in geosynchronous orbit, it means USAF now has at least a "call up capability" to do the same to non-U.S. spacecraft like those from Russia and China. The operation, at nearly 25,000 miles altitude, reveals a major new U.S. military space capability, says John Pike who heads GlobalSecurity.Org, a military think tank. "There is not much we do in space any more that is really new, but this is really new," Pike tells Spaceflightnow.com. Although being used in this operation to obtain data on a failed U.S. spacecraft, such inspections of especially potential enemy spacecraft, is something the Pentagon has wanted to do since the start of the space age, Pike says.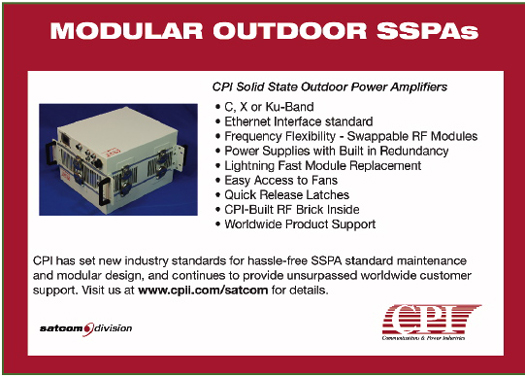 DSP sat preflight The Orbital Sciences and Lockheed Martin "Mitex" inspection spacecraft involved are part of a classified Defense Advanced Research Projects Agency (DARPA) technology development program. When initially launched on a Delta 2 from Cape Canaveral in 2006, the project involved maneuvering around and inspecting each other at geosynchronous altitude. But there is no unclassified data to indicate whether the two spacecraft may have secretly paid visits to one or more non-U.S. spacecraft in the geosynchronous arc that circles the Earth at about 22,300 miles altitude, much like the Capital Beltway circles Washington, D.C. A U.S. Defense Dept. analyst speaking on deep background says although a visit to a non-U.S. satellite is doubtful, the demonstration will cause concern, especially among Chinese government military analysts in Beijing. He said they will see the capability as a new U.S. intelligence tool that could theoretically also enable a sneak anti-satellite attack in geosynchronous orbit.
Full Story...
Falcon 9 Flight For Twin SAOCOMs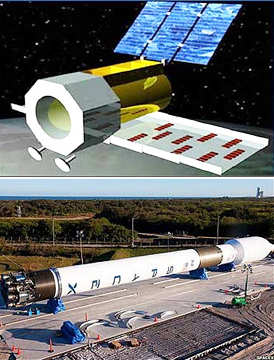 SAOCOM 1A satellite (Argentina) Space Exploration Technologies (SpaceX) has signed an agreement with CONAE, Argentina's National Commission on Space Activity, for two launches aboard SpaceX's Falcon 9 medium-to-heavy lift vehicle.
Falcon 9 launch vehicle (SpaceX) The flights will send the SAOCOM 1A (SAR Observation & Communications Satellite) and 1B Earth observation satellites into sun-synchronous orbits, where they will provide imagery for natural resources monitoring, as well as emergency and disaster management. These identical SAOCOM satellites each carry an L-band Synthetic Aperture Radar (SAR) instrument. Among other civil applications, the main purpose of the constellation is the measurement of the soil moisture over the Pampa Húmeda in Argentina. The two SAOCOM satellites will join four X-band SAR COSMO-SkyMed satellites from the Italian Space Agency (ASI), creating the Italian-Argentine System of Satellites for Emergency Management (SIASGE) constellation. The first three of the ASI satellites were launched in 2007 and 2008 with the fourth expected to fly in 2010.
For Being 1st, Awards at the 25th National Space Symposium
At the 25th National Space Symposium in Colorado Springs, Colorado, China's Shenzhou 7 Manned Space Flight Team, which packed a number of "firsts" for the Chinese space program into a single mission, will receive the 2009 Space Achievement Award. This honor will take place during the opening ceremony of the National Space Symposium.
A delegation from China led by Dr. Zhou Jianping, chief designer of the China Manned Space Program, and including Taikonaut Zhai Zhigang will accept the award. In addition, Dr. Zhou will participate in the symposium's International Space Agencies Look to The Next Space Age panel discussion on April 2 where he will discuss China's current and future plans for manned space flight.
Launched September 25, 2008, Shenzhou 7 was China's third manned mission and first three-man mission. Taikonaut Zhai performed a 20-minute spacewalk, making China only the third nation to independently carry out a spacewalk. The crew conducted a number of experiments, including releasing a miniaturized satellite that took photos and videos near the spacecraft, maneuvered to about 120 miles away and then returned to orbit the spacecraft after the return module had separated and re-entered the atmosphere. A virtual image of an astronaut spacewalking outside the Shenzhou VII spaceship. (Photo: Chinadaily.com) The Space Achievement Award is presented annually to an individual or organization for significant contributions in advancing the exploration, development, or use of space.
Vizada + French Ship Surveillance Activities

Dassault Falcom 50M aircraft Global satellite communications provider Vizada has partnered with IT and telecoms provider Eclipse to supply the French Navy with a complete package of aero mobile equipment and solutions from EMS Satcom. The upgrade will give France's fleet of Dassault Falcon 50M and Dassault Atlantique 2 aircraft broadband connectivity to enable fast delivery of images and other information while the aircraft survey the country's Atlantic and Mediterranean coastlines.
Vizada says successful tests of SwiftBroadband have been performed, meeting the French Navy's demand for increased bandwidth as well as high quality voice communications. Inmarsat connectivity has supported French naval surveillance aircraft for a number of years. During flight trials over the Mediterranean in 2004, two bonded Swift 64 ISDN channels were used to send encrypted still pictures and video to the ground at 128 kbps. Eclipse was subsequently selected to supply a complete package of equipment, airtime and support and selected Vizada as partner for the deal. Part of this original deal with the French Navy was Eclipse's offer of an automatic upgrade to SwiftBroadband when the service became commercially available.
Coming Soon... A Better Look At U.S.A.F. Satellites
A research associate at the U.S. Air Force Academy's Laser and Optics Research Center in Colorado Springs, Colorado, is developing a new capability that will allow satellites to be seen and see clearer.
USAF satellite observation technology Dr. Geoff Andersen developed the process, called holographic adaptic optics, that uses sensors and lenses that can correct for disturbances in the atmosphere. Atmospheric disturbances can interfere with ground-based optical telescope's abilities to clearly see satellites orbiting the earth. Dr. Andersen's process uses adaptive technology to compensate for this interference. "Think of it like wearing a pair of glasses," Dr. Anderson said. "When someone has poor eyesight, the prescription compensates for this and makes his or her eyesight better. This process is similar. It uses adaptive optics so telescopes can see into space better."
This is important to the Air Force as it will allow the service to better see its satellites. For instance, if a satellite stops communicating with personnel on the ground, they can view it on a telescope to determine what caused it to go off the grid. Air Force officials have been using various forms of technology to view its satellites for several decades, but the equipment used to perform this is expensive, computer intensive, and large in size. This new system, which Dr. Andersen has the patent for, uses holograms and is condensed into a device the size of a standard DVD player. This makes it cheaper and opens the door to new possibilities. "We could place one of these devices on a satellite and then the satellite would be able to see down to earth with a crystal image," Dr. Andersen said.
The Rescue Of Palapa D...
When the Palapa D satellite failed to achieve its correct orbit, the problem was blamed on the failure of the 3rd stage of the Chinese Chang Zheng-3B launch vehicle. Just as in the movies, the cavalry came to the rescue! Thales, the satellite's manufacturer, captured the spacecraft, all due to some ingenious engineers at the Company.
Palapa D has been sent toward it's designated 113 degrees East position. Considering the news blackout in China following the dismal launch results, the fact that Thales Alenia Space could alter what would was a disastrous occurrence for Indosat is a superb accomplishment.
Obama Inaugural Captured By GeoEye-1 From Height Of 423 Miles
GeoEye-1 capture of inaugural GeoEye-1 collected an image over the United States Capitol and the Inauguration of President Barack Obama. The image, taken from 423 miles in space, is the world's highest resolution, color satellite image of the Inaugural celebration.
The image, taken through high, whispy white clouds over Washington D.C., shows the monuments along the National Mall and masses of people between the Capitol and the Lincoln Memorial. Among the many interesting features in the image are the clusters of people gathered around large jumbotron screens. The image was taken by GeoEye's newest satellite, GeoEye-1, as it moved from north to south along the eastern seaboard of the United States traveling at 17,000 mph, or about four miles per second. GeoEye-1 is able to discern objects on the ground as small as 0.41-meter, or about 16 inches in size, which represents an object about the size of home plate on a baseball diamond. However, due to current U.S. licensing restrictions, the imagery is re-sampled to half-meter ground resolution. (
Photo credit: GeoEye Satellite Image
)
Anomaly Annihilates ASTRA-5A's Mission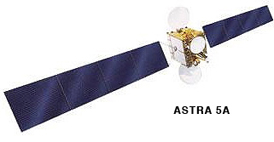 SES ASTRA's satellite ASTRA-5A, the former SIRIUS-2, operating at 31.5 degrees East, experienced a technical anomaly that has culminated in the end of the spacecraft's mission.
SES ASTRA immediately informed affected customers and switched a substantial part of the traffic to another ASTRA satellite at the 23.5 degrees East orbital position. The service for the German cable operators through their company KDL is among the transferred services. With this transfer, the economic impact of the incident on SES in 2009 will not be material. The teams of the Swedish Space Corporation (SSC), the company that technically operates ASTRA-5A, and the satellite`s manufacturer, Thales Alenia Space, are now working closely on de-orbiting the satellite. Together with SES, they are also investigating the root cause of the incident. ASTRA-5A was positioned at the orbital position 31.5 degrees East and launched as SIRIUS-2 in November 1997 to the 5 degrees East position. SES ASTRA will shortly take the necessary decisions to maintain and develop the 31.5 degrees East orbital position in the changed fleet deployment scenario.
Raytheon Delivers the Super Bowl To Troops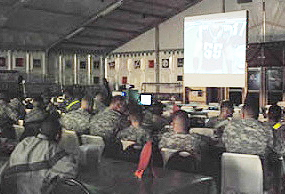 Super Bowl Sunday, some treat it like a holiday, but when you are serving in the U.S. military it's not much of a holiday — until now due to the efforts of Raytheon [NYSE: RTN]. Whether stationed in a hostile area overseas in the mountains of Afghanistan, on warships in the middle of the Sea of Japan, or in submarines more than 800 feet below the surface, defense technology company Raytheon partnered with the U.S. Air Force to make it possible for troops everywhere to watch the Super Bowl. Soldiers with the 3rd Brigade Combat Team, 4th Infantry Division, Multi-National Division — Baghdad, watch Super Bowl XLII on a large projector screen during a party at the Striker Dining Facility here Feb. 4. Food, decorations and party favors were provided through the combined efforts of the DFAC workers and the 64th Brigade Support Battalion, 3rd Brigade Combat Team, 4th Inf. Div. family readiness group. (U.S. Army photo by Pfc. April Campbell, 3rd BCT PAO, 4th Inf. Div., MND-B)
For the more than 350,000 troops deployed worldwide, getting to watch the game is a huge morale boost, and for a few hours on Super Bowl Sunday troops get to feel a little closer to home. But, for about 50,000 of the soldiers stationed in the world's most remote locations, it is only made possible by the use of the Global Broadcast Service. This is the same satellite communications system that pumps live images from Predator and Warrior unmanned aerial vehicles from the battlefield to America's commanders and warfighters!
ICO's IOT In Good Stead... GBBF Going Good...
ICO Global Communications (Holdings) Limited (ICO) (NASDAQ: ICOG) has revealed that ICO G1 satellite In Orbit Testing (IOT), and testing of the innovative Ground Based Beam Forming (GBBF) system for the ICO Space Segment, are both now complete. The company's subsidiary, ICO Satellite Services G.P., has accepted the Space Segment from Space Systems/Loral. Launched from Cape Canaveral, Florida on April 14, 2008, ICO G1 is the world's first satellite to use a two-way GBBF system.
Delivered and integrated at ICO's gateway in North Las Vegas, GBBF delivers unprecedented flexibility to provide nexgen mobile satellite services. Alpha trials featuring ICO's satellite-terrestrial network are underway in Las Vegas, Nevada and Raleigh-Durham, North Carolina.
Designed and built by Space Systems/Loral (SS/L), a subsidiary of Loral Space & Communications (NASDAQ: LORL), ICO G1 has 250 fully configurable transmit and receive beams. SS/L is the first company to successfully develop a two-way GBBF system, and a patent is pending for the company's invention of the technology. With GBBF, spot beams can be added, removed, or reconfigured to enable a satellite to operate from different orbital locations and to adapt to changes in traffic patterns or to provide new applications. With beam forming performed on the ground, the cost and time to deliver a highly flexible satellite are significantly reduced. The satellite employs a large 12 meter mesh antenna reflector, which is essential for delivering services to small mobile and portable devices. Hughes Network Systems, LLC (Hughes) (NASDAQ: HUGH) developed and implemented the high-speed signal conditioning and processing ground equipment that enables GBBF.
NOAA-19 Into Orbit To Examine Earth
A new NOAA polar-orbiting environmental satellite was launched from Vandenberg Air Force Base in California on February 6th and is now circling the globe every 102 minutes, taking images and measurements to support NOAA's efforts to forecast and monitor the environment. NOAA-19 joins NOAA-18 and one European environmental satellite already in polar orbit.
NOAA-19 carries seven scientific instruments, including two search and rescue instruments and a data recording system. Unique with this satellite is a new data collection system that will relay meteorological, oceanographic data — even track migration patterns of wildlife — to help researchers improve their study of Earth's environment. (
Photo: launch of NOAA's new polar-orbiting satellite, courtesy NOAA/NASA
)
Latest Satellite Collision Anticipated... But Urgency to Communicate Difficult
Satellites provide fast technology and faster communications — except when one agency needs to communicate to another of the potential collision, such as occurred this last week. The collision this week involving an active U.S. commercial Iridium satellite and an inactive Russian Cosmos 2251 satellite in low Earth orbit has demonstrated an urgent need to establish a civil space traffic control system.
"Unfortunately, it appears that there was data warning about the possibility of this collision beforehand," noted Brian Weeden, Technical Consultant for Secure World Foundation. "However, it must be stressed that close approaches between satellites somewhere in Earth orbit occurs on almost a weekly basis…and until this event, have never before resulted in an actual collision." Weeden noted that in every case it is impossible to give a definite answer on whether or not two objects will actually collide, only probabilities and potential risks.
According to information from the U.S. Air Force's Space Surveillance Network, over 500 pieces from the Cosmos satellite and 194 pieces from the Iridium satellite were now being tracked in two separate debris clouds. While investigations are underway regarding the events leading up to the collision of the two spacecraft, with details still forthcoming in the days ahead — the implications of the incident are in need of immediate discussion.The collision of the two spacecraft on February 10 is being addressed in Vienna with SWF's Weeden highlighting the incident during his presentation to the COPUOS Subcommittee as an example of the need for a civil space situational awareness system.
New Teleport Sees Western Hemisphere
Global Data Systems Teleport in LA Global Data Systems, Inc. commissioned a state-of-the-art VSAT (very small aperture terminal) satellite teleport at the Louisiana Immersive Technologies Enterprise (LITE) facility in Lafayette, Louisiana.
From this teleport, GDS can "see" the Western hemisphere (North and South America and Western Africa). This allows GDS to provide completely managed remote office communications and data to anywhere, anytime. This managed service not only replicates the conveniences of interoffice functionality but also integrates into a robust business continuance and disaster recovery solution. This wireless solution is not subject to the issues copper and fiber distribution plants have with telephone pole damage, water intrusion, or breakage during digging. The carrier-class 7.3 meter satellite dish will stay on the air with sustained winds of 150 miles per hour and survive at winds over 200 miles per hour. For further redundancy, the Lafayette teleport is mirrored in Riverside, California with auto-failover. Additional teleport build out is planned in 2009 with a similar design and mirroring in the Northeastern United States. This capital investment in Lafayette will produce 51 high-tech jobs, many of which will be fed by the University of Louisiana, Lafayette. (
Photo courtesy of Courtney Plaeger
)
Satellite Or Warhead? SpySats Capture North Korean Rocket Payload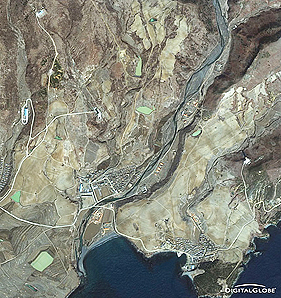 The nose cone of a long-range North Korean rocket rest on its launch pad was imaged by spy satellites. This EO photo, from DigitalGlobe, is a 2-foot high resolution, natural color, QuickBird satellite image that shows the Musudan Ri missle launch facility in North Korea. This site was known as Taepo-dong.
The satellite is believed by many to be a cover for a test of the rocket itself, which, in theory, could target Alaska. A South Korean government source told the Yonhap news agency, based in Seoul, the spy satellites captured the upper part of the North Korean rocket when the vehicle's coverings had been removed at the launch pad. There is some debate as to whether or not the payload is a satellite or a warhead.
Possibly in exchange for nuclear expertise, there are believed to be 15 Iranian missile experts in North Korea assisting in the launch preparations. These include experts from Shahid Hemmat Industrial Group, the Iranian rocket and satellite manufacturer. Japan has stated they will destory any rocket that is heading for their country and the U.S. has also indicated such will be the fate of the rocket if determined to be a ballistic missile. South Korea, the U.S. and Japan have all warned the North Korean government that the rocket launch is in violation of a UN Security Council resolution that bans that country from engaging in any ballistic missile testing.
Malaysian Built Satellite Heads To Marshall Islands For Launch
Malaysia shipped their new RazakSAT satellite from the Royal Malaysian Air Force Subang airfield last Saturday to Kwajalein Island in the Republic of Marshall Islands, where the satellite will be launched.
The images from RazakSAT, Malaysia's first home-grown remote sensing satellite, will be available for purchase from the Malaysian Remote Sensing Agency later this year. RazakSAT is a mini class satellite weighing in at 180 kg and will be the first remote sensing satellite in the world to orbit the equator. RazakSAT will be able to revisit the same location four to six times a day and has a 2.5m resolution and was built by Malaysian scientists and engineers. Two other small satellites, CubeSAT and InnoSAT, weighing less than 10kg each, were also attached to the body of Razak­SAT.
CubeSAT was developed by Astronautic Technology (M) Sdn Bhd, while InnoSAT was developed by Universiti Sains Malaysia, Universiti Teknologi Malaysia and Universiti Malaysia Perlis. They will be used to take images for R&D purposes. With RazakSAT, Malaysia now has its own satellite to monitor security in the country, natural resources, and maritime activity. (
Source: TheStar Online, Yeng Ai Chun
)
ULA and USAF Launch WGS-2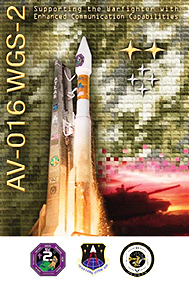 United Launch Alliance and the U.S. Air Force Space Command's Space and Missile Systems Center (USAF/SMC) achieved a launch of the WGS-2 mission, which marks the 15th Atlas V launch and the third launch of an Atlas V 421 configuration.
Atlas V WGS 2 WGS-2 joins the service's first WGS satellite, which also launched on an Atlas V October 10, 2007. A United Launch Alliance Atlas V rocket carrying the U.S. Air Force's second Wideband Global SATCOM (WGS) satellite lifted off from Space Launch Complex-41 at Cape Canaveral Air Force Station, Florida, at 8:31 p.m. EDT April 3rd. After a 31-minute flight, WGS-2 was placed successfully in orbit where it will provide enhanced communication abilities to our troops in the field. (Photo by Pat Corkery, United Launch Alliance.)
The WGS-2 mission is the second installment of the Wideband Global SATCOM (WGS) system. The WGS satellites are an important element of a new high-capacity satellite communications system; providing enhanced communications capabilities to our troops in the field for the next decade and beyond. WGS enables more robust and flexible execution of Command and Control, Communications Computers, Intelligence, Surveillance, and Reconnaissance (C4ISR), as well as battle management and combat support information functions. WGS-2 augments the existing service available through the UHF F/O and WGS SV-1 satellites by providing additional information broadcast capabilities.
Talented Trio Will Pack A Launch Wallop
An Air Force Minotaur 1 rocket carrying the Air Force Research Laboratory's TacSat-3 satellite and two secondary payloads, NASA's PharmaSat microsatellite and NASA's CubeSat Technology Demonstration experiments, is scheduled to launch from NASA's Wallops Flight Facility, Virginia, on the evening of May 5th during a launch window beginning at 8:00 p.m. EDT.
The TacSat-3 launch will be the third Minotaur vehicle launched from the Mid-Atlantic Regional Spaceport's launch pad 0B on the southern end of Wallops Island, Wallops Flight Facility. Air Force Space Command's Space and Missile Systems Center's Space Development and Test Wing at Kirtland AFB, New Mexico, has overall management of the mission. Contracted by the Space Development and Test Wing through Orbital Sciences Corporation's Launch Systems Group, the Minotaur I is a 69-foot high, five-foot wide, four-stage vehicle using residual Minuteman II first and second stages in combination with the upper two stages shared with Orbital's Pegasus XL and Taurus XL commercial space launch vehicles. In addition to the Air Force's SDTW and AFRL, other mission participants include NASA and the Hawk Institute in Pocomoke City, Maryland. Col. Scott Handy, the Mission Director, said, "We are excited about this mission because it will demonstrate our capability to launch new satellites quickly and cost effectively. SDTW, along with Air Force Research Laboratory, are leading the TacSat-3 joint development, launch and operations teams." (Image: TacSat-3 satellite, artist concept, SMC)
Free HD From FRANSAT Finds ATLANTIC BIRD 3 Highly Beamable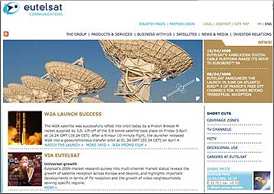 Upcoming is the launch of France's free Digital Terrestrial Television (DTT) channels on Eutelsat Communication's ATLANTIC BIRD 3 satellite This new service, named FRANSAT, will be available starting in June. Eutelsat's 5 degrees West neighborhood, occupied by ATLANTIC BIRD 3, has operated as a compliment to France's terrestrial broadcasting network for more than 20 years — programming is delivered directly by satellite to home that are located beyond terrestrial reception. This transition to digital is part of the Digital France 2012 Plan and in conjunction with the new broadcasting law of March 5th, 2009. The latter is designed to offer a solution to homes in areas with poor terrestrial reception for access to DTT channels, without incurring the extra cost of adjusting their existing satellite dish installation. France's free analog channels will remain available via ATLANTIC BIRD 3. In addition to the 18 SD DTT channels, FRANSAT will offer four free DTT channels broadcast in HD — TF1 HD, France 2 HD, Arte HD and M6 HD.
Telstar 11N Satellite Access By C2C Immediately Successful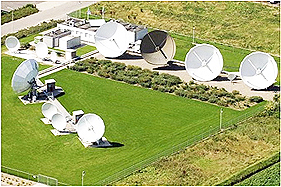 Independent Dutch telecom provider Carrier to Carrier Telecom B.V. (C2C) has successfully uplinked on the new Telstar 11N satellite, managing the uplink almost immediately upon the satellite's release for operations.
With satellite capacity in short supply, C2C now offers its clients the opportunity for extensive growth and brings into play new, high power network possibilities for the European, North American, Caribbean, and Sub-Saharan African markets. C2C has built infrastructure to specifically access the Telstar 11N satellite via a new 6.3m Vertex antenna from the Company's teleport on the Netherlands. C2C infrastructure includes access to a redundant SDH fibre ring, redundant Carrier Ethernet or Gig Ethernet fiber, as well as telehouse infrastructure and connections to large Internet access providers based in Amsterdam. The Telstar 11N satellite was successfully launched on February 27th and, on April 1st, Telesat, the Telstar owner, announced the satellite was ready for commercial services and C2C immediately initiated operations.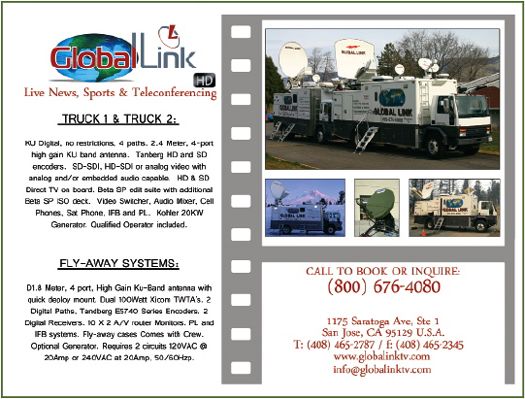 Royal Australian Navy To Obtain Dual Antenna Systems
The Communication Systems business of Overwatch Tactical Operations, an operating unit of Textron Systems, a Textron company (NYSE: TXT), has been awarded a follow-on contract by Astrium Limited to build 10 additional X/Ka shipboard antennas for the Royal Australian Navy (RAN), with options for two more.
This third contract is in addition to the 15 antenna systems that have been delivered by Overwatch Tactical Operations and are in service with the RAN. This order will enable the Advanced SATCOM Terrestrial Infrastructure System (ASTIS) prime contractor to supply three new RAN air warfare destroyers (AWD) and two new amphibious ships (LHD) with dual antenna systems capable of simultaneous dual band satellite communications. Supporting shipboard-based communication needs for the RAN, the antenna and feed uses Overwatch Tactical Operations' patented multiband feed technology. Multiband antenna systems, specifically simultaneous multiband, allow one antenna to perform the duties once required of multiple antenna terminals. In a shipboard environment, combining two frequency bands into one antenna saves limited deck space and increases operational flexibility to match the capabilities of the satellite being used. For the RAN, an Optus satellite provides transmit and receive capability in both X- and Ka-band, simultaneously. In the future, Australia has signed on for the sixth Wideband Global SATCOM (WGS) satellite as a joint effort with the U.S and will use it for X/Ka services.
Winning Contract GOES-(R) to Lockheed Martin x2
GOES-R satellite Great news for Lockheed Martin Space Systems Co., especially when the current economy needs a thyroid check. NOAA and NASA officials announced Lockheed Martin Space Systems Co. has been selected to build two satellites for NOAA's next generation geostationary satellite series, GOES-R. The new series, poised to begin launching in 2015, will double the clarity of today's satellite imagery and provide more than 20 times the information. (Image credit: Lockheed Martin)
A previous contract award was re-evaluated by NASA and, as a result of that process, a series of corrective actions were implemented. Following that re-evaluation Lockheed Martin Space Systems was selected as the contractor. The basic contract is for two satellites with options for two additional satellites. The total estimated value of the basic contract, including the options, is $1.09 billion. Officials said a separate contract to build the GOES-R ground system will be announced later this year.
GOES-R will improve the monitoring of sea-surface temperatures and provide more data to NOAA's hurricane forecasters, giving them sharper images of storms every 30 seconds, instead of every 7.5 minutes which the current geostationary satellites provide. GOES-R will feature the first-ever, space-based detection system for lightning activity over land and water. The new satellites also are expected to bring other key benefits, including data that will improve warnings for heat stress and bolster forecasts for unhealthy air quality, and advanced solar-monitoring instruments for space weather forecasts and warnings of solar storms.
Oui! Orbit Strikes Up the Band (Ku- and C-) For The French Navy
Orbit Technology Group. announced the award of an order, in excess of $4 million, by the French Navy via DCNS, in which Orbit will supply the French Navy with Ku-Band (brand name OrSat) and C-Band Marine Satellite Communication systems. Orbit's systems will provide the French Navy with continuous, high speed, two-way connectivity for reliable reception and transmission of voice, data and Internet connection, in harsh environmental conditions. The French Navy has selected Orbit for its extensive and proven experience in the field of satellite communications, its unique and advanced technologies, and its systems' ability to provide continuous connectivity.
Using an exclusive modular mechanical design that is extremely compact and highly efficient, the systems provide high bandwidth always on connectivity. Constituting an out-and-out revolution in high stability marine communications, OrSat boasts no keyholes for continuous zenith-horizon communications. With built-in GPS and RF packages, OrSat requires no system balancing and is exceptionally easy to install, operate and maintain. OrSat's unique status having Eutelsat, Intelsat and Anatel type approvals, coupled with its field proven record, sets OrSat apart as an off-the-shelf system, ready-to-operate in Global-Ku voyages.
PDR Perfection For Lockheed Martin's GPS IIIA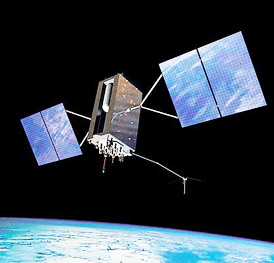 The Global Positioning Systems Wing has successfully completed the Preliminary Design Review (PDR) for the GPS IIIA Spacecraft Program. This development and production contract consists of design and development of the first two space vehicles (SV-1 and SV-2), options for as many as 10 additional production vehicles, and a Capability Insertion Program that matures technology for future increments. This GPS IIIA Spacecraft PDR follows successful completion of 69 subsystem and element PDRs. It is a significant milestone for the Lockheed Martin, ITT, General Dynamics, and Infinity Systems team, just one year after contract award. The GPS IIIA satellite development is currently on-cost, on-schedule, and meeting or exceeding all technical requirements.
GPS III is a major flagship acquisition program for the Air Force. This low-risk, high-confidence program re-established a sharp focus on systems engineering, spacecraft quality and mission success, and active engagement by the Air Force team. The Joint Requirements Oversight Committee (JROC) agreed to split the program into three increments to reduce risk and ensure on-time delivery of critical initial capabilities to our warfighters. The GPS IIIA program delivers all baseline signals delivered on current on-orbit GPS IIRM satellites, plus enhanced earth coverage M-Code signal power, an L5 civil signal, and a new L1C civil signal compatible with the European Galileo program. GPS IIIA also provides a graceful growth path to GPS IIIB and GPS IIIC capabilities.
IndoStar II/ProtoStar II Catch A Breeze
Edging ever closer to the launch date of May 16 at Baikonur Cosmodrome, Kazakhstan, Launch Pad 39, the IndoStar II/ ProtoStar II communications satellite, manufactured by the Boeing Company is scheduled to lift off on a Proton M/Breeze M at 06:57 Baikonur; May 16: 00:57 GMT; May 15: 20:57 EDT. The launch customer is ProtoStar Ltd. of Bermuda in Partnership with PT MNC Indovision of Indonesia.
After standalone tests finished, the IndoStar II/ProtoStar II spacecraft (SC) was mounted and clamped onto the payload adapter (PLA). The SC and the PLA stack were then mated to the Breeze M the next day, forming the orbital unit (OU). Testing and battery charging completed during the night, tilting of the OU subsequently followed. After encapsulation was completed earlier this week mission teams signed the payload fairing in accordance with tradition. Shortly, the ascent unit will be transferred to Hall 111 for integration with the Proton M launcher. The IndoStar II/ProtoStar II satellite is the second satellite in ProtoStar's evolving constellation. The satellite will replace the existing Chakarawarta 1 and will bring high-power S-band and Ku-band capacity over Indonesia, India, the Philippines and Taiwan. The satellite's S-band transponders will be supporting the Direct-to-Home (DTH) television services of Indovision, Indonesia's largest DTH operator. The satellite will also be providing large block capacity to support new high definition television services as well as other multi-media, broadband services across the region.
Ulysses Historic Space Mission Ends
Upon receipt of the last command from Earth, the transmitter on Ulysses will switch off on June 30th, bringing one of the most successful and longest missions in spaceflight history to an end.
After 18.6 years in space and defying several earlier expectations of its demise, the joint ESA/NASA solar orbiter Ulysses will achieve 'end of mission' on that date. No further contact with Ulysses is planned. Ulysses is the first spacecraft to survey the environment in space above and below the poles of the Sun in the four dimensions of space and time. Among many other ground-breaking results, the hugely successful mission showed that the Sun's magnetic field is carried into the Solar System in a more complicated manner than previously believed. Particles expelled by the Sun from low latitudes can climb up to high latitudes and vice versa, even unexpectedly finding their way down to planets. The shut-down of the satellite is a joint decision of the two agencies and comes a year after the mission was expected to end. A year ago, the satellite's power supply had weakened to the point that it was thought the low temperatures would cause the fuel lines to freeze up, rendering Ulysses uncontrollable. Final mission operations will be conducted from the Ulysses Mission Support Area (MSA) located at NASA's Jet Propulsion Laboratory in California, U.S.A.
Seriously, SIRIUS Satellite Launch
The SIRIUS FM-5 satellite will supplement the existing fleet of SIRIUS satellites with a high-power geostationary satellite that enhances the listening experience. The Proton launch vehicle, using a 5-burn Breeze M mission design, will lift off from Pad 39 at Baikonur Cosmodrome, Kazakhstan, with the SIRIUS FM-5 satellite on board. The first three stages of the Proton will use a standard ascent profile to place the ascent unit (Breeze M upper stage and the SIRIUS FM-5 satellite) into a sub-orbital trajectory. From this point in the mission, the Breeze M will perform planned mission maneuvers to advance the ascent unit first to a circular parking orbit, then to an intermediate orbit, followed by a transfer orbit and finally to a geo-transfer orbit. Separation of the SIRIUS FM-5 satellite is scheduled to occur approximately 9 hours, 14 minutes after liftoff. Launch is scheduled for 3:10 PM EDT US 29 June 2009.
SIRIUS XM Radio Inc., is an America's satellite radio company that delivers commercial-free music channels, premier sports, news, talk, entertainment, traffic and weather to millions of subscribers. This supplement ensures SIRIUS XM's array of audio and data services have strong reception by cars and mobile devices, improves the signal delivery to homes, and bolsters the continuity of service for years to come.
New Round Of Financing Sallies Forth For SpaceX
Steve Jurvetson and his DFJ partners have agreed to lead a major investment in space transportation provider SpaceX, PE Week (peHUB's sister publication) has learned — the round could be worth upwards of $60 million, and would include existing SpaceX backer Founders Fund. According to peHUB, Jurvetson declined to discuss the specifics of SpaceX's financing. Regulatory filings show the company had raised $15 million toward a proposed $60 million round as recently as March. Jurvetson says that the round has either closed already or will close within the next 14 days. Executives at SpaceX were not available for comment.
The Hawthorne, California-based company has raised $112 million in funding since 2002, according to regulatory filings. Most of that financing has come directly from SpaceX CEO Elon Musk, who holds the title of CEO, CTO and founder of the company. Musk was an early investor in Tesla Motors, where he currently serves as CEO, and he was an early investor in PayPal, whose co-founders launched the Founders Fund. SpaceX is profitable, despite having only successfully launched one rocket into orbit, says Jurvetson. Customers pay the company for rocket missions 24 months before liftoff. The prices of the operations are based on the weight of the shipments sent into orbit. The company has four flights scheduled for 2009, including launches for Malaysian satellite maker ATSB and U.K.-based satellite broadband provider Avanti Communications. SpaceX has seven launches planned for 2010.
Stupendous Sun Transit Photo Of The ISS + Endeavour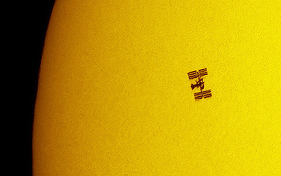 This is certainly one of the most incredible space photos every realized... this photo was making the rounds internally at NASA, and was then sent "outside" the agency.
This quality of photo is the norm for such pros as Thierry Legault is an engineer who lives near Paris and information has been received from inside NASA that he did, indeed, shoot this incredible shot of the International Space Station and Endeavour crossing the sun. If you would like to view more of Mr. Legault's superb astrophotography, visit his website by selecting the fantastic photo above.
Koreasat-2 Going... Going... Gone To Asia Broadcast Satellite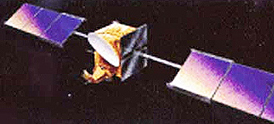 KT Corporation and Asia Broadcast Satellite (ABS) announced that they have signed an agreement for the sale and purchase of the Koreasat-2 satellite. The closing of the sale will occur upon the issuance of the necessary U.S. governmental approvals. The Koreasat-2 satellite is a Lockheed Martin G3000 spacecraft launched in January of 1996. The satellite has a Ku-band payload with 16 x 36MHz FSS Ku-band transponders and 6 x 27MHz DBS Ku-band transponders. As a result of the transaction, the Koreasat-2 will be renamed as ABS-1A. ABS plans to relocate ABS-1A (Koreasat-2) to the 75 degrees East orbital location to be co-located with ABS-1, until the launch of its recently announced expansion satellite, ABS-2, which is scheduled for launch early 2012. The ABS-1A (Koreasat-2) satellite has fuel for a minimum of 2 to 5 years of inclined orbit operations and will provide valuable high powered Ku-band capacity for satellite telecommunications and broadcast services to ABS' customers in the Middle East region. ABS has contracted KT Corporation to provide the satellite operations and Telemetry, Tracking and Control (TT&C) services for the ABS-1A (Koreasat-2) satellite.
Globalstar Celebrate$ Second Generation As Thales Alenia Smiles
In these financially challenging times, it's good to learn that Thales Alenia Space welcomes the announcement by Globalstar, Inc. that it has received complete financing for its second-generation satellite constellation. As prime contractor on this program, Thales Alenia Space had adjusted its satellite production rate to enable its customer to finalize negotiations with its consortium of banks. Just as importantly, Thales Alenia Space had also supported the company's application to receive a guarantee from the trade-credit insurance company Coface. Based on this major milestone, the parties signed an amendment to the initial contract, specifying in particular the adjusted conditions for production and the new satellite delivery timetable, enabling launches to start in 2010.
Optus D3 Launch Advances Sat Services For Australia + New Zealand
Optus' latest state-of-the-art satellite, Optus D3, was successfully propelled into orbit following an impressive lift-off from French Guiana on August 22nd. Paul O'Sullivan, Optus Chief Executive said, "What an exciting day for Australia. This morning we witnessed the spectacular rocket launch of Optus' newest satellite, Optus D3. Optus launched Australia's first satellite almost 25 years ago and we continue to fly the country's satellite fleet today. As the only Australian telco to own and operate satellites, Optus is the leading provider of satellite services across Australia and New Zealand. Satellite makes sense for the nation. Optus satellite reaches all corners of the country delivering subscription television, free-to-air TV, voice, Internet and radio services making it an important source of news and entertainment for the entire population. The Optus D3 satellite will expand Optus' satellite fleet capacity, provide an in-orbit redundancy capability and marks the first use of the Broadcast Satellite Service (BSS) spectrum in Australia. The BSS band will allow Optus' broadcast customers to increase their delivery of the nexgen of digital and high definition television to the home. The Optus D3 Satellite will increase Optus' total satellite capacity, support existing customers including FOXTEL and Sky New Zealand and enable the development of new business opportunities for broadcast television and the DTH market.
Chapter 11 Filing By ProtoStar
ProtoStar logo ProtoStar Limited has filed for bankruptcy protection, which will also include the Company's five affiliates. Protostar is seeking buyers for their two satellites, all via an auction that will be supervised by the bankruptcy court. Protostar's lenders will provide debtor-in-possession (DIP) financing, which will allow the firm to continue their operations while going through the bankruptcy process. The Bermuda-based Company was initiated in 2005, with the objective of launching and operating geostationary satellites for DTH satTV and broadband services lease by Asian providers. This case is In re: ProtoStar Satellite Systems Inc, U.S. Bankruptcy COurt, District of Delaware (Delaware), No. 09-12658. There are currently 22 employees, with the Company's Chapter 11 listed assets and liabilities ranging in value from $100 million to $500 million.
GPS Sats Are Going To Be Going, Going, Gone — IIR-M Final Flight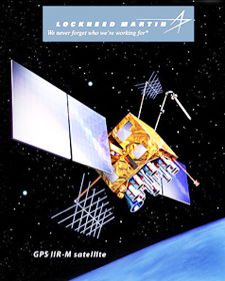 The U.S. Air Force is scheduled to launch the last in the series of eight modernized Global Positioning System (GPS) IIR-M satellite aboard the last Air Force procured United Launch Alliance Delta II rocket August 17 from Cape Canaveral Air Force Station, Florida.
Lockheed Martin's GPS IIR-M satellite The launch window opens at 6:35 a.m. EDT, and will remain open for 14 minutes. Built by Lockheed Martin, the satellite offers features to include improved accuracy, enhanced encryption, anti-jamming capabilities and a second civil signal to provide dual frequency capability and improve resistance to interference. "The GPS IIR/IIR-M satellites are the cornerstone of the GPS constellation, there performance have been exceptional and we expect them to be operational well into the future," said Col. Dave Madden, Commander, Space and Missile Systems Center's Global Positioning Systems Wing. Lockheed Martin and the Delta II program have played an imperative role ensuring users worldwide continue to receive improved GPS services. The GPS constellation has the most satellites and the greatest capability ever. Currently, there are 30 operational satellites broadcasting worldwide, every day, 24 hours a day, 7 days a week, 365 days a year. The Air Force remains committed to providing uninterrupted positioning, navigation, and timing service to users around the globe. The Air Force Space Command's Space and Missile Systems Center, located at Los Angeles Air Force Base, Calif., is the U.S. Air Force's center of acquisition excellence for acquiring and developing military space systems including six wings and three groups responsible for GPS, military satellite communications, defense meteorological satellites, space launch and range systems, satellite control network, space based infrared systems, intercontinental ballistic missile systems and space situational awareness capabilities.
It's a First! Swiss Satellite In Space — This Cube Isn't Cheese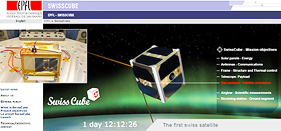 It's official — The date of the first ever Swisscube satellite launch is planned for next Wednesday September 23 according to the Indian Space Research Organization (ISRO); liftoff is expected at 8:23 a.m., Swiss time. A celebration at Ecole Polytechnique Fédérale de Lausanne will include all institutions, private partners, students and researchers who collaborated to make this "Swiss first" happen. Switzerland's first satellite, named SwissCube, will travel on the PSLV (C14 mission) from Satish Dhawan Center near Chennai. This picosatellite (10x10x10 cm3, 1 kg) has been developed at the Ecole Polytechnique Fédérale de Lausanne (EPFL) in Switzerland in collaboration with several other swiss engineering schools, universities and private industry; the University of Neuchâtel and five universities of applied sciences in western and German-speaking Switzerland. RUAG Space provided extensive support to the students during the construction of the satellite. About 200 students participated in the elaboration, fabrication and tests of the satellite.
The SwissCube has been designed mostly in the framework of undergraduate semester and master projects. Students learned systems engineering and concurrent design, and have been responsible for delivering on time and on budget complex sub-systems whose correct operation is essential to the success of the mission. During its development, several new technologies could be investigated, tested and for the ones ready, integrated in the flight satellite. As main sponsor of the SwissCube project, RUAG Space not only supported the construction of the satellite financially, their experts at Switzerland's space company also provided the young engineers with advice and hands-on assistance during the project. RUAG engineers advised the students among other things on the design of the satellite structure and the electronics for the flight control system (avionics). Numerous tests were also conducted on the satellite at RUAG's Emmen and Nyon sites.
Empowering EMCORE
The Solar Photovoltaics Division of EMCORE Corp., a provider of compound semiconductor-based components, subsystems, and systems for the fiber-optic and solar power markets, has entered into an agreement with Northrop Grumman Aerospace Systems Sector. According to the long-term supply agreement, EMCORE engineers will manufacture and deliver high-efficiency, multi-junction solar cells for Northrop Grumman's satellite programs. EMCORE solar cells will help provide power for Northrop Grumman's space-based global climate monitoring capabilities and other satellite missions. The period of performance for the supply agreement is 2009 through 2012, with a potential value of more than $17 million. The production of the solar cells will take place at EMCORE's manufacturing facilities located in Albuquerque, New Mexico, USA.
The COMSAT Secret Is Out Of The Bag — PAN Power For U.S.
A nexgen (and secret) satellite, designed and built by Lockheed Martin [NYSE: LMT] for the U.S. government, is performing as required following its successful launch from Cape Canaveral on September 8th aboard a United Launch Alliance Atlas V launch vehicle, with the Lockheed Martin team successfully completing a series of key activities toward delivering the spacecraft for customer use.
The program, designated PAN, was awarded to Lockheed Martin in October of 2006. It consists of a novel and robust turnkey commercial-based satellite, ground and launch system solution developed to meet the government's future needs. The PAN satellite is based on Lockheed Martin's configure-to-order A2100 spacecraft series and leverages mature commercial space technologies and unique Lockheed Martin processes that enabled delivery of a high-quality, low-cost solution with reduced cycle times for the government customer.
India's Seven Satellites Successfully Soar Into Space
On August 29, India aborted an $82 million mission to map the surface of the moon after losing contact with its unmanned Chandrayaan I craft. They have now turned the negative into a positive and more than made up for this by launching seven satellites from a single rocket, demonstrating its growing skills in multi-satellite launches. Last year, India put 10 satellites in space in a single launch. Photo courtesy of Voice of America: India's Polar Satellite Launch Vehicle (PSLV) takes off from the space center in Sriharikota, India, September 23 2009. Within a space of 20 minutes, an Indian rocket placed one big satellite and six small ones into space from the Sriharikota space center in eastern India. The big remote-sensing satellite will map fishing zones around India, measure ocean surfaces and wind speeds and track monsoons and cyclones.