In a world that is increasingly inter-connected, cloud-based and data-driven, LeoSat Enterprises plans to launch a constellation of as many as 108 Low Earth Orbit (LEO) communications satellites to provide the first commercially available, enterprise grade, extremely high-speed and secure data service worldwide.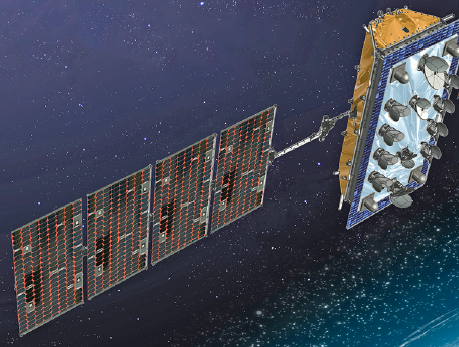 Using optical inter-satellite links and operating in polar orbits at an altitude 5x closer to Earth than the MEO orbit, and 25x closer than GEO, LeoSat has many advantages when it comes to throughput, latency and true global coverage. As such, LeoSat offers a unique data network solution with the highest performance offered by any existing or planned system, including fiber.
LeoSat Enterprises was established in 2013 by Cliff Anders (Chairman) and Phil Marlar (Chief Operating Officer), two former Schlumberger executives with a long history in the Oil & Gas exploration and cruise-line business. Realizing that the enterprise data solution they were developing would also be perfectly suited to a number of vertical markets (Finance, Government, Media and Enterprise), LeoSat was formed to leverage proven satellite communications technology in a unique new way that has not been done before in this industry.
The Speed Of Fiber With The Ubiquity Of Satellite
The LeoSat system is being developed in conjunction with Thales Alenia Space, a company with unmatched expertise in designing and manufacturing LEO constellations. The high-throughput satellites (HTS) will form a mesh network interconnected through laser links, creating an optical backbone in space which is about 1.5 times faster than terrestrial fiber backbones, thereby creating a paradigm shift in the use of satellites for data connectivity—rather than a gap filler or last resort where no terrestrial alternative is available. LeoSat will offer a highly secure and ubiquitous service that can rival and often beat fiber in terms of latency.
The Most Advanced Commercial Satellite System Ever Built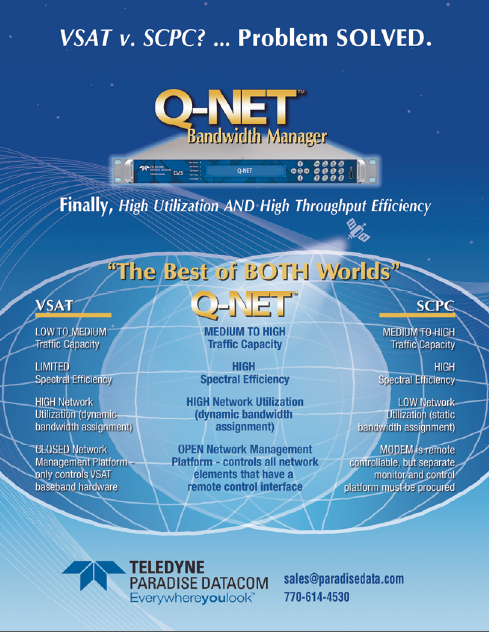 For data communications, LeoSat's unique system has many advantages. The satellite constellation will provide customers with very high throughput, low-latency and highly-secure communications between any two or more locations on Earth, independent of existing terrestrial networks. This is achieved through deploying optical inter-satellite links (ISLs) which connect the satellites, creating fiber-like symmetric connectivity with speeds of up to 1.6 Gbps and even 5.2 Gbps where needed.
A customer uses their LeoSat terminal to uplink data to the nearest satellite, where the data is then routed by an on-board processor to the customer's second location to complete the circuit. Internet traffic can be terminated in one of LeoSat's gateways, which will be strategically located around the globe.
Contrary to bent-pipe HTS solutions, gateways are not a pre-requisite for LeoSat to operate the network. For customers, this unique use of technology allows for premise-to-premise connections with no terrestrial touch-point in-between and sets a new bar for high-speed networks.
Unmatched Reliability And Security FornEnterprise Communications
For the Enterprise Communications sector with the need to move large, sensitive amounts of data around the world, reliability and security are key components of a critical data network. LeoSat's system architecture is able to highly encrypt and logically separate and route the data as it flows through the system allowing the company to deliver the highest performing, most secure, furthest reaching network in the world.
With LeoSat, data travels in its native form, but is encrypted and secure from end-to-end across an optical satellite network, with no terrestrial touch points. Enterprise communications can now rely on LeoSat for domestic and international data transport,
communications backhaul or hosted solutions that are not only completely secure but delivered faster than on any other satellite or terrestrial network.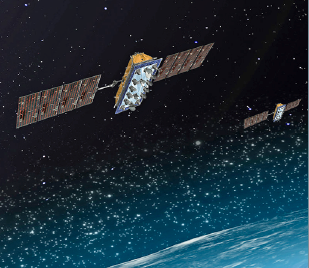 New Opportunities For Multiple Market Segments
LeoSat addresses the business to business market. The system has been designed to solve essential communications and connectivity issues and meet the ever-growing demand to move large quantities of data quickly and securely around the world in sectors such as oil & gas, maritime, telecommunications, multi-national enterprise and government services.
The key attributes of the LeoSat service can be used for a number of applications, e.g., to provide the only native 4G and 5G satellite backhaul to the cellular industry, give banks secured networks with their foreign offices, provide enormous uploading bandwidth required for oil & gas exploration or allow Internet access to passengers on cruise ships.
LeoSat will provide a competitive advantage in the existing satellite services market and will also help to expand these markets by enabling new opportunities through previously unavailable levels of performance with true worldwide reach. In addition, data security is assured as it stays on the LeoSat satellite network for the entire route, making it much less susceptible to monitoring, hacking or even disruption.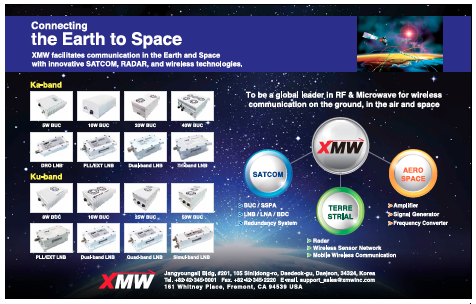 Constellation For Connectivity In The Arctics
Data communications to and from the Polar regions is challenging and expensive. Building cable networks is hardly feasible from an economic perspective and satellite communications using the traditional GEO arc comes at low speed, high costs andoperational challenges.
For bulk data there is no viable solution and, all too often, the data needs to be physically carried out to its destination. In particular, for data-intensive activities such as research, this causes serious delays and additional costs. With LeoSat's satellites in polar orbits, the Arctic regions can now benefit from increased bandwidth for a range of broadband communications services and connect to any location anywhere in the world with extremely low latency.
Unique Data Network Solution For Smarter Oilfields
The Oil & Gas industry needs connectivity solutions with low latency and high throughput to improve productivity and on-shore/off-shore collaboration. Increasingly modern rigs produce enormous amounts of data that ideally would be reviewed in near real time.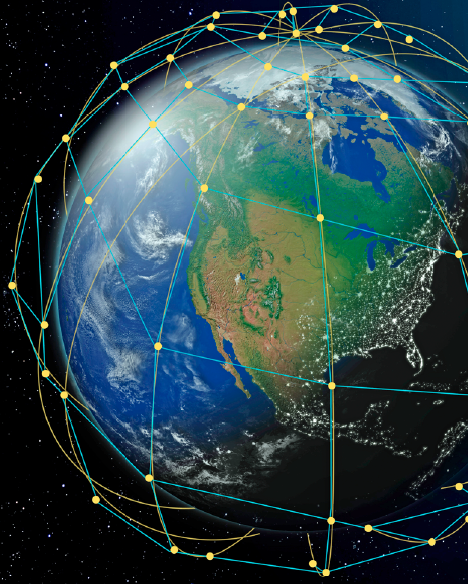 Existing satellite networks cannot handle the bandwidth and speed requirements to move this amount of data quickly, hence LeoSat was conceived as an ultra low latency, high throughput, global data network solution achieved via a unique optical backbone in space. LeoSat's advanced global network architecture will enable voice, video and cloud-based enterprise applications for digital oilfield communication, driving efficiencies and ensuring optimized connectivity.
High Speed And Ultra Low Latency For The Finance Sector
In the finance industry, and in particular the trading sector, banks, hedge funds, trading firms and financial services companies are always looking for the latest technologies and innovations to stay ahead of the competition. With exchange technology and big data at the forefront as key differentiators for success, companies are looking to address the challenges of latency management and network connectivity.
LeoSat's system of LEO communications satellites can achieve lower latency and stronger end-to-end security when compared to traditional terrestrial solutions used today, in a market where speed advantages of milliseconds are worth millions in potential profits. For example, LeoSat can offer point-to-point latency of 100 ms for New York to Tokyo.
Increased Capacity For Cellular Backhaul
As cellular protocols become more and more sophisticated and cellular use accelerates, there is an ever increasing need to transport cellular signals for long distances, at high speeds, in high volume and native form. These growing backhaul needs are not being met by current terrestrial networks and existing and planned satellite networks are too slow and the bandwidth limited.
For existing and emerging market telecom operators, LeoSat offers significant advantages as its latency, timing and transport are in compliance with the network standards of the newer 4G, 5G and LTE cellular systems. And with the continued growth in Internet use, streaming media, smart phone use, mobile apps and the "Internet of Things", the low latency of the LeoSat system will become increasingly an attractive alternative to the high latency of GEO systems.
Alternative Infrastructure For Video Contribution Networks
LeoSat's LEO satellite infrastructure can also be deployed to complement fiber infrastructure for video contribution networks used for special event broadcasting. Often it is not technically or economically feasible to connect a particular venue using fiber, sometimes digging isn't even permitted.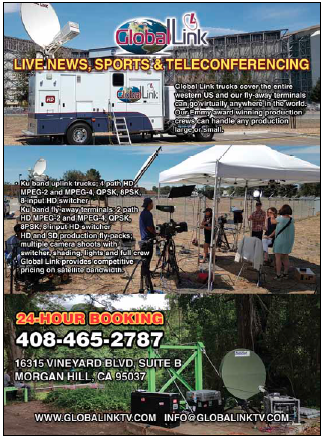 LeoSat can bring a solution that offers the capacity and technical capabilities of a fiber network, whilst at the same time offering the ubiquity, ease of implementation and rapid deployment which are characteristic for a satellite infrastructure. Using LeoSat, remote production becomes an option for all events, not just for those that have fiber connections to the venue, allowing media companies to cover more events in more locations.
Planning For A Bright Future
LeoSat is a young and growing company with the goal of offering a unique service and a disruptive shift in the provision of data communications. To date, the company has achieved a number of significant milestones on the technical, commercial and investment front.
Following the technical validation of the system by Thales Alenia Space, the current focus is on building the organization and lining up the investment to finance the satellite network build. A number of key appointments have already been made to the core team this year (Chief Commercial Officer, SVP Corporate & Business Development), securing experienced satellite industry executives excited to join this new venture.
Importantly, on the commercial side, the LeoSat network has generated significant interest and a series of pre-launch agreements are under negotiation with a number of vertical market segments. The outlook for LeoSat for 2016 and beyond is very positive indeed as the company moves towards its vision of deploying the first truly global, ultra high speed, low latency and secure data communications network.
Image to the left: Artistic rendition of the LeoSat Constellation.
All article Images are courtesy of Thales Alenia Space.
leosat.com
linkedin.com/company/leosat
Twitter: @_leosat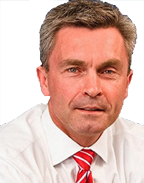 Mark Rigolle, CEO of LeoSat Enterprises, has more than 22 years of experience in the telecom and satellite sectors. Most recently, he was advising satellite operators and private equity funds, as well as being a co-founder of Kacific, a promising satellite-broadband-to-the-home start-up.
Before that, he was CEO of O3b Networks, successfully raising USD 1.2 billion to fund a constellation of satellites that provide affordable trunking and mobile backhaul capacity in developing countries.
Between 2004 and 2009 he was Chief Financial Officer and member of the Executive Committee of SES, one of the world's leading satellite operators.
---