Globalstar
By Jay Monroe, Chief Executive Officer
Globalstar has not had an easy ride. Technology issues in recent years have truly tested the company's ability to fulfill its commercial potential. But with its new state-of-the-art satellite constellation in place, and very big plans to put user-friendly satellite phones in the hands of millions of consumers, Jay Monroe, CEO and Chairman of Globalstar explains that the MSS game is about to change.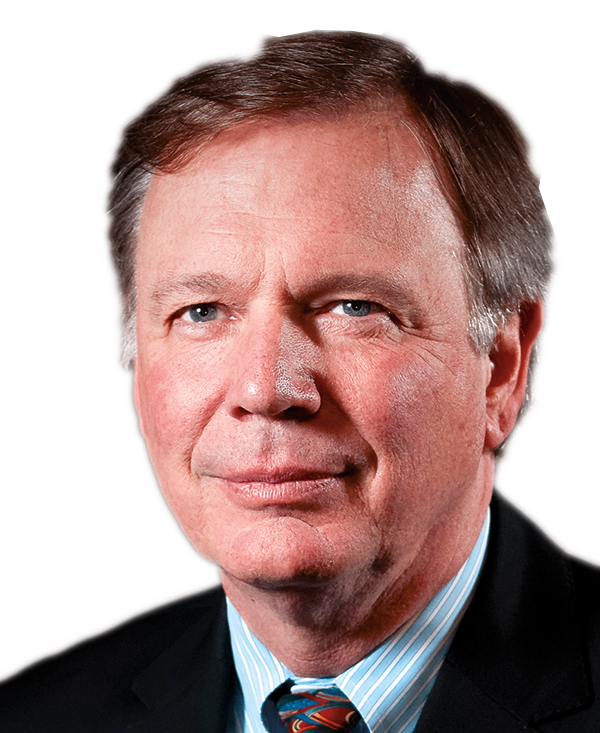 If I were to name the overarching virtue that embodies Globalstar in 2013, and makes me most proud of our people and our achievements, it is our resiliency. Globalstar has always been a pioneer. However, being a pioneer is never easy. The technical challenges our network has faced over the past few years are well documented.
However, in August 2013 we completed our new, second generation network. As we embark on 2014, we can honestly say that ours is the only live, complete, second generation satellite network in existence. While our competitors still need years to fully replace their tired constellations, Globalstar's is online and operational. And we did it fully-financed, free of the massive debt commitments that burden so many others in our industry.
We were the first to offer a satellite handheld phone in the consumer space in 2006. Now, after investing more than a billion dollars in our second-generation network, we are all set to build on that solid foundation in a big way.
We estimate that there are around two billion people living or working in areas that are either underserved or even totally unserved by terrestrial and traditional cellular networks. These include populations in emerging economies, as well as workers carrying out duties in remote areas, doing often dangerous jobs that help keep traffic flowing in our cities, that ensure businesses stay up and running, and that keep our homes warm. Also there are those heroic individuals providing emergency care in war zones and where natural disasters have devastated terrestrial infrastructure.
Companies operating in energy, mining, forestry, heavy construction, commercial fishing, utilities, transportation and business continuity rely on us, as do NGOs and governments which need our support for military, emergency preparedness, and humanitarian relief activities. Together with individual recreational users, people in over 120 countries trust Globalstar for their mission-critical and lifeline communications.
With our new network, we are poised like never before to deliver superior quality voice, duplex and simplex data products and services, including our ever-popular and emerging SPOT-branded consumer products to an eager marketplace.
Thanks to Qualcomm-based CDMA technology, Globalstar calls are free of the latency delays that can otherwise make communicating difficult or impossible. Side-by-side tests with other satellite networks have demonstrated our market-beating quality—it's crystal clear sound. You can even hear a whisper.
At the same time, we remain the low-cost provider in the MSS industry. Our commercial strategy during the tough years was to offer service packages at price points that really resonated with businesses, and government agencies, battling with budget cuts and recession, and with ordinary - and indeed extraordinary - people as they enrich their lives with all kinds of leisure and adventurous pursuits. This is a legacy we are enormously proud of and even over our new powerful network, we remain committed to delivering products and services at prices people can afford.
The market recognizes what we've accomplished, which is truly gratifying. During the troubled years, we drove customers into the hands of our competitors. Now they are coming back to us. Government and blue-chip enterprise customers alike have returned to the Globalstar family: ARPU and network usage are on the rise. They tell us why, and their reasoning could not be simpler—Globalstar's superior call quality and real-world affordability.
Now our big challenge in 2014 is to spread the word—Globalstar is back, stronger and better than ever, with lots of new market-friendly products.
It's in mass-market retail where we really see the chance to change the rules of the game. Unlike anyone else in the SATCOM industry, delivering affordable, game-changing products to end-consumers has always been at the heart of Globalstar's business. The innovations we are set to introduce next year take this to a whole new level.
There are some challenges ahead in 2014 that will really test our market—challenges that smart providers can turn into commercial opportunities. For instance, Wi-Fi gridlock is looming on the horizon in the US, with users in cities suffering reduced Wi-Fi performance. Last year alone, mobile data traffic in the US increased by 70% percent. Globalstar is uniquely positioned to offer an immediate solution to this Wi-Fi squeeze. Due to where our satellites are located, and the spectrum we use, we can effectively 'terrestrialize' our services.
Soon the FCC will authorize Globalstar to provide LTE services, a terrestrial broadband capability. We could never ordinarily do this ourselves—we leave this to the big telcos—but our spectrum offers quantifiable value to these players when bolted onto their own networks.
Tests have shown that if the telco and Wi-Fi providers leverage spectrum made available from Globalstar, they can immediately deliver a 33% percent percent increase in the US Wi-Fi capacity. Our spectrum helps them create a giant pipe, and get the data traffic flowing: This technology will roll out aggressively in 2014.
We are making MSS meaningful in new and innovative ways, while generating a secondary revenue stream, effectively earned in a whole new business. We can see this model being replicated elsewhere.
We are launching a number of products in the coming months. Including SPOT Trace, SPOT Gen3 and our new STX3 chipset. STX3 is our smallest and most efficient simplex unit. This will enable us to work closely with our growing network of VARs to further penetrate the exploding M2M market with smaller, more cost-effective applications and products.
Our new tracker product for consumers and businesses is SPOT Trace, with its launch in November 2013. Priced at just $100, this tiny unit can be placed in a car, or snowmobile, tractor—or any asset to be protected from theft. If the device detects movement, an SMS gets sent to the owner and the vehicle is tracked.
SPOT Gen3 is the next generation of the SPOT Satellite GPS Messenger aimed at outdoor enthusiasts and adventurers. We launched it in North America in July and sales are booming. We roll out in EMEA and elsewhere in the coming weeks and months.
Just wait until the mass consumer market sees what we have in store for 2014. We have offerings coming down the pipe that will change the way people think about satellite telephony.
Meanwhile, in 2014, the lines that differentiate MSS and FSS will continue to blur. We will be watching closely how users respond - and of course we'll leverage opportunities as they arise.
A constant source of pride is the impact our products have on people's lives. Our SPOT trackers, which have always been popular, have to date been used in over 2,500 rescues – often saving lives – around the globe.
We look back at 2013 with pride in our resiliency, our technological and commercial innovation, and in our steadfast commitment to our customers.
We look ahead to 2014 with unbridled energy and excitement: We are set to introduce a whole new world of communication and connectivity to millions.
For more company information, please access their website at http://www.globalstar.com.
About the author
Jay Monroe is Chairman and CEO of Globalstar LLC, one of the world's leading Mobile Satellite Services providers. He has held the Chairman position since the purchase of the assets of Globalstar by Thermo Capital Partners in April 2004, and was appointed CEO in January 2005. Mr. Monroe directs the daily operations and manages the company's long-term strategic growth. Since becoming CEO, Mr. Monroe has launched several major initiatives to extend the quality and reach of Globalstar's service and expand its portfolio of voice and data solutions.
Mr. Monroe has been the majority owner of the Thermo Companies since the group's founding in 1984. Mr. Monroe has overseen operations in a wide variety of companies at all phases of growth from startup through maturity. Under his direction the Thermo Companies founded or acquired companies in diverse industries including power generation, natural resource development, industrial equipment distribution, real estate, telecommunications and leasing services. Mr. Monroe is on the Board of Directors of Thermo Capital Partners and several of its portfolio companies. Mr. Monroe is a graduate of Tulane University in New Orleans.
* * * * * * * * *
GMV
By Jorge Potti, General Manager of Aerospace
2013 is turning out to be an exciting year for GMV in the Space market. This year, GMV has renewed appraisal at level 5 of the Capability Maturity Model Integration (CMMI) model. Renewal of appraisal at this level represents recognition of GMV's ongoing quest of quality as the driver of excellence and sustainability.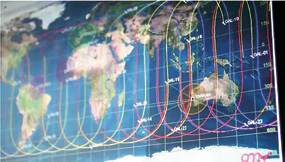 In the commercial space market we've already seen the launch of six geostationary telecommunication satellites that are being controlled using GMV technology: Azercosmos' Africasat 1a, Eutelsat's Es´hail 1 (Eutelsat 25B) and Eutelsat 3D (Eutelsat 7B/Eutelsat W3D), Hispasat's Amazonas 3 and SES' Astra 2E. In addition, the first four O3b satellites and six more Globalstar second generation spacecraft were launched in 2013. And we expect three more telecom satellite launches before the end of the year: Amazonas 4A, Astra 5B and Thaicom 6 (Africom 1).
GMV continues to be the number one worldwide independent provider of ground control systems for commercial telecommunication satellites. Today, the total number of operational telecommunications satellites being controlled with our products is 150 and there are 35 more now being manufactured that will also be controlled using GMV technology.
We've also seen a significant development of GMV in the satellite navigation market. The company is the undisputed European leader and a world class provider of navigation signal ground segment processing. We are, therefore, playing an increasingly important role in both of Europe's flagship navigation programs, EGNOS and Galileo. We have continued to invest in our magicGNSS navigation product line and this is certainly a key success factor of our international growth in the field, with remarkable achievements this year in Russia, South Africa and South America.
We are proud of our participation in a number of Earth Observation missions that have been or are due to be launched in 2013: Landsat-8 (LDCM) and Swarm. In these missions, GMV provides a significant number of products/key elements ranging from mission planning, satellite control, flight dynamics to data processing.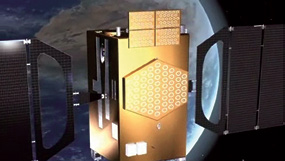 Other noteworthy missions include Ingenio and Paz, Spanish national Earth Observation satellites (optical and radar) in which GMV is responsible for the entire flight control segment, mission planning and user services. We are also very proud of having been contracted by Eumetsat for the development of the Meteosat Third Generation Mission Operations Facilities.
GMV has continued to support the European ATV—yet again, the cargo resupply vehicle (this time ATV-4, named Albert Einstein), successfully docked with the ISS and flawlessly performed its five-month mission.
We have also chalked up significant achievements in the area of onboard guidance, navigation and control systems (GNC). This past year we've seen the successful launch of the VEGA launcher and we successfully completed the design phase of the formation flying PROBA-3 mission, in which GMV is responsible for the entire formation flying subsystem, including the GNC. During 2013 we also inaugurated a fantastic robotic testbed that will provide us with unique validation capabilities of advanced GNC technology.
We are also making significant progress in the remote sensing applications field, winning a number of contracts such as a cartographic production contract from the Emirate of Abu Dhabi; this involves the drawing up of the Land Use/Land Cover (LULC) and habitat maps that will serve as the primary baseline ecological dataset underpinning the Emirate's environmental conservation activities over the next decade
GMV's continuous challenge has been, and continues to be, (profitable) growth. Last year we made a significant effort to develop GMV's international base including the development of subsidiaries in Poland and Romania. In total, our space operations today are run through subsidiaries in the United States of America, Germany, France, India, Spain, Poland, Malaysia, Portugal and Romania. It remains a challenge and a company driver to develop operations strongly in those countries and further expand GMV's worldwide presence.
As part of our growth strategy, GMV is also reinforcing its investment in the development of competitive products that will foster our internationalization effort. Keeping our innovation and technology edge is also critical for us and this requires continuous investment in R&D programs. Also critical for us is to continue progressing in the added value chain by being able to provide our customers with a wider offer.
In addition to continuously adapting our technology even further and producing new versions of our products and solutions, we are looking forward to the resolution of a significant number of competitive procurements in which we are involved. Some of them correspond to space programs where GMV has a large participation, such as EGNOS, Galileo, Copernicus, Meteosat Third Generation, Euclid, IXV, Exomars and PROBA-3. We are also looking forward to the start of the implementation phase of the Exomars Rover Control Center in the first half of 2014. Additionally, very important for us is the evolution of the telecommunications satellite market over the next years and which new satellite procurements are starting in the coming months.
During 2014 we expect a significant number of satellite launches that will be relying on GMV technology. They include Astra 2G, ATV-5 (Georges Lemaître), Eutelsat 3B, Eutelsat 9B (EDRS A), Gaia, the first Galileo-FOC satellites, additional Globalstar birds, the experimental reentry vehicle IXV, MEASAT 3b (Jabiru 2), additional O3b satellites, OCO-2, Optus 10, Paz, Sentinel 2, Star One C4, TDRS L, Thor 7 and Turksat 4A & 4B. As you can see 2014 will be yet another challenging year for us.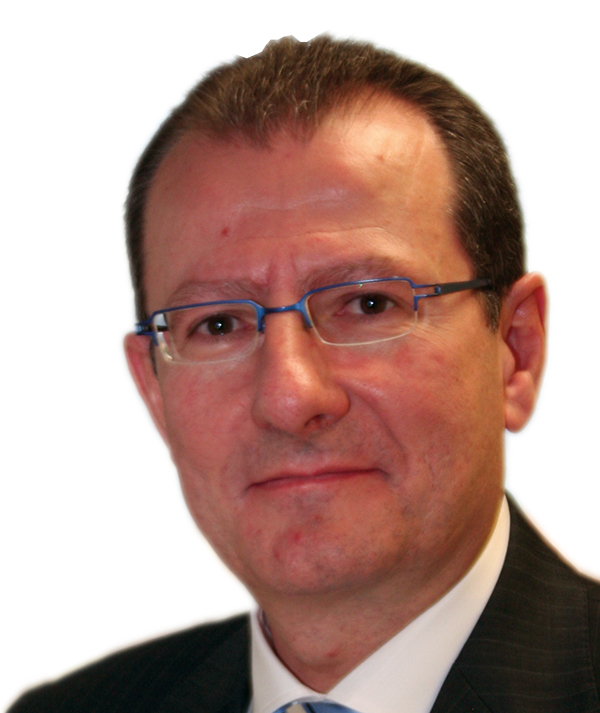 To learn more about GMV's space operations, please access http://www.gmv.com
About the author
Jorge Potti is responsible for all GMV Aerospace operations worldwide and manages a large multinational team of about 500 professionals. Jorge has more than 25 years of experience in the space business and he has been working for GMV in a variety of positions ranging from Project Engineer, Project Manager, Division Head and Business Development Director for a wide variety of programs in orbital dynamics, mission planning, control centers, GNC, GNSS and operations for the European Space Agency (ESA), the European Commission, Alcatel, Alenia, Astrium, Eutelsat, Hispasat and Thales.
Since becoming General Manager in 2009, he has successfully led GMV to a cumulative growth of close to 50% in Space and made it the world's number one ground systems supplier. Under Jorge´s leadership, GMV has achieved level 5 of the CMMI® (Capability Maturity Model Integration). Jorge graduated with honors as an Aeronautical Engineer in the Polytechnic University of Madrid (Universidad Politécnica de Madrid) in 1986 and has a General Management Program from the IESE Business School, Navarre University (Universidad de Navarra).
* * * * * * * * *
Hughes
By Pradman Kaul, President
For Hughes, 2013 was a stellar year. In North America, our HughesNet® Gen4 high-speed satellite Internet service continued to expand rapidly and lead the market, surpassing the 700,000 subscriber threshold this year. HughesNet Gen4 is built on the industry's most advanced network of high-capacity, Ka-band satellites, including EchoStar® XVII with JUPITER™ high-throughput technology and SPACEWAY® 3. Together, these satellite systems and compact, easy-to-install customer premises equipment represent a game-changing service capability, bringing consumers the world's fastest satellite Internet access in a last-mile network that is fine-tuned for continuous, reliable service across the United States, and via operating partners across most of Canada.

This year, to further expand distribution, we signed DISH Network LLC and Frontier Communications as wholesale partners, and DIRECTV as a sales agent. We also introduced HughesNet Voice, making available a double-play bundle of data and voice over satellite and bringing customers significant savings in long distance calling, together with advanced telephony features such as call forwarding to multiple phones and enhanced voicemail, including email and text notification.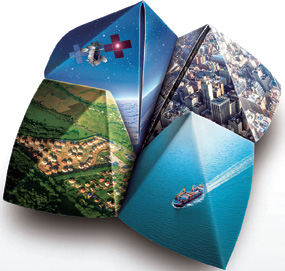 In the enterprise arena, we launched HughesON™, our new brand for a comprehensive suite of managed network services, optimized to meet the unique needs of distributed organizations. This advanced portfolio of network and digital media solutions spans a wide range of applications—from high-capacity, high-availability networks, to digital signage for customer and employee communications/training, to managed security and WiFi.
HughesON solutions are provided as end-to-end turnkey offerings for enterprises, government agencies, and non-governmental organizations, leveraging their existing networking infrastructure for greater performance and affordability, and freeing them to run their operations while Hughes runs their networks. HughesON also offers a breakthrough branch gateway that uniquely combines high security, WAN optimization, and routing in a single device.
Recent extensive testing by the Tolly Group, a leading global provider of third-party validation services for network and IT products and services, has proven that HughesON Performance Optimization delivers high-capacity, end-to-end QoS and superior application performance over ordinary broadband networks. A number of managed service deployments are underway with major enterprises, including Hess, Bon-Ton, KFC, Sherwin-Williams, and Digital Cinema Distribution Coalition (DCDC), to name a few.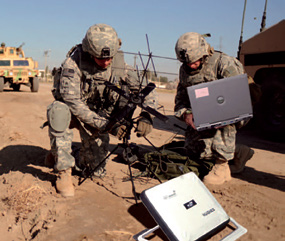 Other notable enterprise wins include multiple contracts with Row 44, a subsidiary of Global Eagle Entertainment that provides in-flight Internet access and entertainment to commercial airline customers. Row 44's service is powered by our HX technology platform on-board aircraft and with comprehensive Hughes service and support, including system operations, space segment, network engineering and program management. The new contracts expand Row 44 coverage further across Europe and in Russia, and for the first time will connect North America and Europe with trans-Atlantic coverage.
On the international front, Hughes is proud to have been selected by Media Networks Latin America (MNLA), a Telefonica subsidiary, to supply our JUPITER high-throughput system to power the first Ka-band service in Latin America, including gateways, network management, and satellite terminals. In Europe, notable wins include BP Retail, who extended its current network contract for managed services by 7,000 sites through 2019, and Deluxe Digital, who selected Hughes Europe to provide managed services for end-to-end connectivity to 3,000 cinema locations across five countries. And continuing its solid growth of ATM sites across India, Hughes Communications India Limited (HCIL) received orders for 12,000 out of the 27,000 sites Hughes India was awarded from the Ministry of Finance ATM Project.
I'm also delighted to report that in September, Hughes was honored with the first-ever VSAT Service Provider of the Year at the VSAT 2013 Conference in Amsterdam for innovation in service delivery over satellite networks. In addition, Hughes Communications India Limited (HCIL) was awarded the 2013 Best VSAT Operator in India Award—for the sixth year in a row.
Looking to the future, we have already signed a contract for our next satellite, JUPITER 2/EchoStar XIX, which is on schedule to launch in 2016. At well over 150 Mbps, JUPITER 2 will be the world's highest-capacity broadband satellite and will enable us to bring high-speed Internet service to an estimated million or more new subscribers, including Central America.
The Hughes culture is all about innovation, and since pioneering VSATs almost 30 years ago, we have led the way in both satellite networking technology and services. Our greatest success this past year is further proving the business model of high-speed satellite Internet service for consumers and, thereby, significantly expanding the addressable market for VSATs beyond enterprise and government markets—call it the mainstreaming of satellite—connecting people no matter where they live, work or play.
Additional company information is available at their website:
http://www.hughes.com/
About the author
Pradman P. Kaul is president of Hughes Network Systems, LLC (HUGHES), a wholly owned subsidiary of EchoStar Corporation (NASDAQ: SATS), the world's leading supplier of broadband satellite services and network solutions using interactive VSAT products. With annual revenues of moer than $1 billion, Hughes provides satellite-based enterprise and consumer services and networks, mobile satellite networks and terminals, and broadband LMDS point-to-multipoint systems.
* * * * * * * * *
iDirect
By Dave Bettinger, Chief Technology Officer + Senior Vice President of Engineering
It's clearer than ever before that the satellite industry is poised for a major transformation. Satellite economics are dramatically improving at a time when satellite technology is approaching the performance standard of core terrestrial communications.
With change in the air, 2013 was the time to consider some pressing questions—to gain clarity on how and when a larger market for satellite would emerge, and what will change in the process.
Once again, High Throughput Satellites (HTS) dominated the conversation. Across the industry's major events and inside the pages of its trade publications, questions resounded. How big is the opportunity? How will these new satellite programs impact the value chain? What markets and regions will respond with the strongest appetite for HTS bandwidth?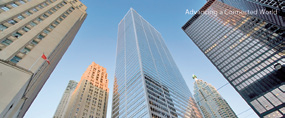 On a broader level, we wondered how the industry will handle escalating growth, and what key vertical markets will advance to the next level, or begin to level off.
Thankfully, 2013 was also a year of answers. A year of key innovations and major announcements. A year in which larger plans and strategies were revealed. At the beginning of 2013, a new picture was taking shape. Twelve months later, we can see the landscape much more clearly.
Let's start with HTS. No other innovation to date can match the HTS promise to open the satellite industry to major new opportunity. It changes the game as far as capacity volume and data throughput. And HTS will usher in significantly better service economics.
What became clearer in 2013 is that enterprise will be a key market for HTS. While the consumer market will be larger on a per-site basis, enterprise will be larger in terms of overall value. NSR predicts that 60 percent of the revenue will go to the enterprise market.
Along with opportunity, however, HTS brings new technical complexities. Most significantly, the industry must adapt to new satellite architectures. HTS satellites encompass a wide range of bands, beam sizes and Earth orbits—each with its distinct strengths and unique physics.
In 2013, we began to dispel confusion about the difference between Ka- and Ku-bands for HTS, as well the value of closed, open and hybrid service models. We are now understanding the unique value of diverse models emerging to bring HTS capacity to market—from managed services developed by satellite operators and delivered through service providers to new levels of infrastructure sharing and collaboration.
These will co-exist with traditional business models. And success will require flexibility to adapt to any business model present or future.
In 2013, we saw continued demand for bandwidth surge across key vertical markets. For example, in the maritime shipping market, end-users are moving to applications like route planning, engine diagnostics and weather applications. Oil and gas companies are turning to VSAT to send large data files, operate ROVs and support greater use of video. Cruise ships have become essentially floating communities that want to stay connected using mobile devices.
This year, iDirect introduced the new X7 remote to meet these demands. The X7 is the first in our next-generation family of remotes, built on an entirely new multi-core hardware system. It is designed to help operators and service provides meet rising throughput demands, especially as HTS capacity comes online.
We were very excited to see significant demand for the X7 worldwide. And we look forward to supporting our partners as they leverage the iDirect platform to roll out new higher throughput services.
Mobility was a key theme in 2013, especially in the aeronautical market. Aviation is embracing connectivity in a big way. Major airlines are busy equipping their fleets with broadband systems and rolling out service offerings.
In January, United Airlines introduced satellite-based Internet connectivity for international travel, serving trans-Atlantic and trans-Pacific routes. They expect to equip 200 aircraft with satellite by the end of 2013.
In April, Honeywell and Boeing signed a technology agreement to develop faster, more reliable in-flight connectivity. And in September, Gogo announced a multi-million dollar deal to provide satellite wifi in an effort to expand its services.
These solutions are all using the iDirect platform and our integrated board modem technology inside airborne terminals.
We also saw growing demand in mobility for the military and government sector, especially for aeronautical applications. Satellite is becoming more and more essential to enabling troops to coordinate safe and effective missions.
In fact, we'll see the potential for new investments in satellite as a direct result of troop drawdowns. Militaries are shifting to an emphasis on more agile, sophisticated troops armed with the resources and technology to succeed.
NSR projects $9.7 billion in service revenue at 10.2 percent CAGR by 2021. We do not see this trend letting up, even though we may experience temporary budget constraints in the U.S. or elsewhere.
The events this year not only push us into 2014 but into a whole new, more mature era for the VSAT industry. HTS provides a crucial springboard for VSAT to fully transform into a mainstream enterprise communications technology.
Next year, we will begin to see significant change driven by HTS. Key satellite programs, for which iDirect has developed the ground infrastructure, will be ready for action, Inmarsat's Global Xpress service is projected to go live. We also expect to see major global launches like Intelsat EPIC and significant regional programs such as Telenor's Thor 7.
There is a lot of work still ahead. As an industry, we need to make satellite technology fully interoperable with IP networking standards. We need to make satellite easier to deploy and use. We need to support higher throughputs and broader scale. And of course, we need to always drive toward lowering cost and complexity wherever we can.
It's a time of tremendous opportunity—and it will require new levels of innovation and collaboration.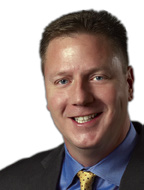 To learn more about iDirect, their infosite is located at:
http://www.idirect.net/
About the author
Mr. Bettinger joined iDirect as the Director of Hardware Engineering in 1996 and took over responsibility of all hardware and software development as VP of Engineering in 2002. In 2005 he became Chief Technology Officer and is now responsible for the oversight of all technology decisions within iDirect and serves to drive the strategic direction for product development, technology alliances, along with mergers and acquisitions. Mr. Bettinger currently serves on the Board of Directors for the Global VSAT Forum and is an active member of the Telecommunications Industry Association, IEEE and the IPv6 Forum.
Previous to iDirect, Mr. Bettinger was a senior member of the technical staff at Hughes Network Systems in the Satellite Networks Division. Mr. Bettinger is a graduate of Virginia Tech with a Masters of Science degree in Electrical Engineering and has been awarded six patents in the area of satellite communications.