David Justin was the former Chief Executive Officer of GlobeCast Asia and now serves as the Chief Executive Officer of GlobeCast America. In his previous position, Mr. Justin managed all operations in Asia, including a master control center and teleport in Singapore, and liaison offices in New Delhi, Tokyo, Seoul and Beijing.
SatMagazine (SM)
Mr. Justin, would you tell our readers about your background and what the impetus was that enticed you into joining GlobeCast in the first place?
David Justin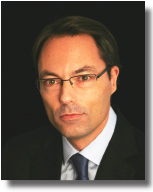 I started in aerospace and satellite engineering and operations and then moved towards both business development on one side and towards the content rather than the infrastructure on the other. Also, I've always worked in very international environments. When the opportunity came to join GlobeCast in 2002, I didn't hesitate. It has been a very interesting experience ever since, with an extremely rich variety of challenges throughout the different jobs I've had in engineering, marketing and development, and more recently as CEO of GlobeCast Asia and now CEO of GlobeCast America.
SM
Could you tell us about the teleports that operate within the scope of your office?
David Justin
GlobeCast has 12 teleports around the world. Two of those are in the United States — in Sunrise, Florida (near Fort Lauderdale) and Culver City, California. These teleports are fully connected with our other ten teleports in Europe, Asia, and Africa through a state-of-the-art, fully redundant, fiber network. This makes it pretty easy to bring our customers' content to the world. All in all, we uplink to 23 satellites on a permanent basis and occupy 82 transponders.
SM
SM
Over the last five years you have moved from a mature market in France to a more dynamic growth market in Asia and now you are CEO of GlobeCast's American office. In your experience, what are the major differences between these three markets?
David Justin
The differences are principally in the business environment of each country, both on the content side and on the distribution side. France has a vibrant IPTV market, a very liberal regulatory environment, but not so much content with international potential. In the USA, it is the cable market which is dominant in distribution, and media groups are very powerful with an important international presence.
Asia is quite different with many countries still heavily regulated both on the content and on the distribution side, but with a fast growing population hungry for quality programming. Thanks to our broad international presence, the strength of GlobeCast is to be able to advise our clients and build them a solution to maximize the revenue they can derive from their content anywhere in the world.
GlobeCast works a lot with Multicultural content in the United States through its WorldTV DTH platform. Can you tell us what is new with WorldTV, what is happening in this market in the U.S. and what regions do you see deriving most growth?
David Justin
WorldTV found a lot of success as a DTH platform, but more importantly as a source for international content. The WorldTV team is now providing that content to multiple other platforms, such as VerizonFios, AT&T U-Verse, and a major hotel distribution network. Multicultural content is a perfect fit for the U.S., thanks to its extremely diverse population. In particular, there's a growing demand for international content from the Middle East and from Eastern Europe, as well as from Asia. Our World TV DTH service allows a very large variety of international content to be broadcast in the U.S. Furthermore, by offering IPTV and cable operators to add selected international channels to their line up, we allow them to improve customer loyalty and boost ARPU, and at the same time this multiplies the distribution possibilities for our premium TV channels.
SM
Latin America is an emerging market for broadcast. What developments are you seeing in the region and what are your plans for this region in the near future?
David Justin
We're extremely active in Latin America and have several major clients for whom we deliver content to and from Latin America and South America. We have satellite coverage of this region and are actively working on extending our international fiber network to Argentina and Brazil.
SM
2010 is a big year for sporting events all around the world. What does GlobeCast have planned for rights and non-rightsholders?
David Justin
Of course we'll be delivering services from the FIFA World Cup in South Africa as well as from the Winter Games in Vancouver. We'll be setting up a broadcast base at both events from which we'll offer services to rightsholders and non-rightsholders. The details of what those services will entail will be coming soon. But of course we are looking to do lots of HD and to provide both the world feeds and unilaterals of these events as successfully as we did last year for the Beijing games, for example.
SM
What developments is GlobeCast America looking forward to in 2010?
David Justin
I see the current worldwide recession more as an opportunity than a threat for GlobeCast. It offers us a new opportunity to show broadcasters the value of going international to find new revenue streams as well as outsourcing their technical functions to benefit from economies of scale. So, 2010 will be a strong growth year for GlobeCast America as we fully benefit from the extension of our fiber network in South America, further develop the packaging of multicultural content for distributors nationwide and invest in content management capabilities in our Technical Operations Centers.
SM
How is GlobeCast addressing the ever increasing interest and drive for mobileTV? How do satellites play into this content delivery, and how important is this market to your company? Could the same be said for IPTV?
David Justin
We're part of the France Telecom Orange Group, so we've been their partner for Orange for Mobile TV and IPTV from the beginning. We built their IPTV and Mobile TV headend in Paris actually. Here in the U.S. we work less on IP headends and more as content aggregators in the Mobile TV and IPTV areas.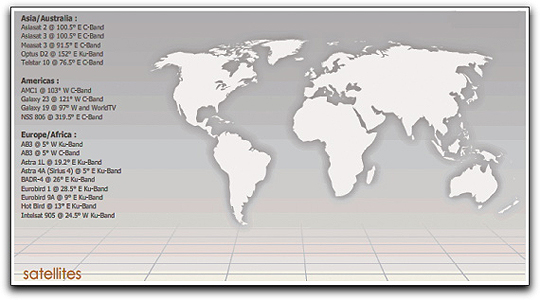 SM
Is there a significant growth factor in the Enterprise and Retail services segment of your firm? From in-store POS to multi-screen plasmas, how do you see this segment ramping up over the next year or so? And exactly what are GlobeCast's Business TV solutions?
David Justin
This is an area in which we're very active in Europe. We provide a product called GlobeCast Captive Audience, which allows for remote-controlled in-store delivery, including playlist customization, ad insertion, and more. As content delivery solutions converge, we're expecting to see more growth in this area.
SM
Given the various content delivery channels for GlobeCast, how do you and your firm decide on the appropriate codecs for such delivery? And given the need for various hardware accoutrements at either the content uplink or downlink side, what methods does GlobeCast use in selecting preferred providers?
David Justin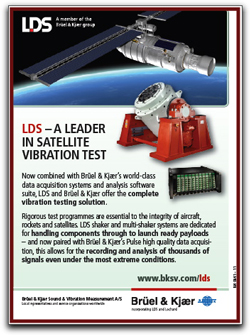 We have a decade of experience and dozens of experts at offices around the globe that work towards choosing the right technology and the right partners. We try to future-proof as much as possible, but occasionally upgrades are driven by specific customer demands. I think we are quite responsive to that. We just made a major upgrade in the U.K. for HD contribution services, investing about 2 million Euros, following a deal with UEFA to deliver the Champions League, a major soccer event. So even when we don't have a particular technology in-house, we're quick to respond and to invest when a need arises.
SM
Another area of future growth is that of 3D... there are various technologies at work and in the process of being developed. How does GlobeCast see this market growing and will your firm be part of this technology expansion, whether to digital cinemas or to the home entertainment center?
David Justin
We've been working with Orange a lot on live 3D events actually. In the past six months, we've delivered soccer matches, an opera, and the French Tennis Open final, live in high-quality 3D to movie theatres in France and Spain. The reaction to these experiments was instant and very positive.
SM
Lastly, David, where do you see GlobeCast's main strengths and ROI success over the next year or two? How does that play into the Company's International plans?
David Justin
Our main strength has been our ability to expand both in geographic and technical terms, to function as a global company, and to keep in touch with customer and market demands. Our international strategy is to continue this growth and to remain a reliable partner that stays ahead of the technological curves and provides management and distribution of video content worldwide to any kind of device.