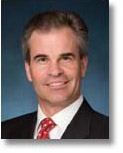 William Wade was appointed as Chief Executive Officer on August 1, 2010, to lead AsiaSat, and as of January 1, 2011, his title changed to President and Chief Executive Officer. Prior to assuming his new role as Chief Executive Officer, Mr. Wade had served as AsiaSat's Deputy Chief Executive Officer for 16 years. Mr. Wade has over 25 years' experience in the satellite and cable television industry. Prior to joining AsiaSat in April 1994, he was with Hutchison Whampoa, as Director of Business Development for Pan Asian Systems, and was in charge of all sales and regional operations. Mr. Wade also served as Executive Director for Echosphere International (Echostar), where he established Echosphere's permanent Asian operations in Singapore while managing the company's activities in Asia and the Middle East.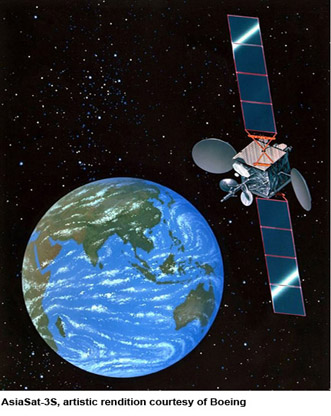 SatMagazine (SM)
Would you please explain to our readers what your Company's presence is within the Asia-Pacific satellite communications and ancillary markets?
William Wade
Since our inception in 1988 and the launch of our first satellite, AsiaSat 1 in 1990, AsiaSat has been providing regional satellite services to the Asia-Pacific region serving hundreds of clients from around the world, and millions of their customers across 50 countries. We have evolved from a single satellite company offering simple transponder capacity to a fleet of three very powerful in-orbit satellites, with one more under construction and planned for launch in the fourth quarter of this year. From our world-class ground facilities at the Tai Po Earth Station in Hong Kong, we are serving customers with an expanding range of transmission services including MCPC platforms and uplink services. Through our wholly-owned subsidiary SpeedCast we are offering satellite-based services such as two-way broadband access, mobile television and maritime services; and our latest DTH joint venture DishHD enables us to make a bigger push into the growing DTH market in Asia.
SM
Why did your Company enter this market?
William Wade
Asia is a diverse and fragmented market and is home to some of the world's fastest growing economies. Our strategically positioned satellites over the Asia region have benefited us in serving these developing markets. With developing technologies, increasing consumer demand for more quality content and changing government legislation to introduce market competition, we see exciting expansion opportunities for AsiaSat in the years to come.
SM
Are you focused on any particular segments, due to their growth potential? (i.e., launch, manufacturing, teleport, security, milsatcom, imagery, satellite broadcast, and others) What market segments do you believe are the most promising for your Company?

William Wade
We will continue to focus on our core business of transponder capacity leasing through expanding our satellite fleet and teleport facilities to diversify our service offerings and support the operations of our subsidiary companies. We are also looking to make acquisitions that enable us to access new geographical markets and expand into applications that complement our existing services.
SM
What have been among your most successful projects for this market? Why?
William Wade
As Asia's first privately owned regional satellite operator, AsiaSat has been playing a significant role in the development of Asia Pacific's satellite communications since 1990. AsiaSat pioneered the Asian satellite television with the launch of AsiaSat 1 and changed the way millions of people watched television. The launch of our second satellite AsiaSat 2 in 1995 marked another milestone for regional satellite broadcasting by introducing to the region its first digital TV service. The launch of AsiaSat 3S, AsiaSat 4 and AsiaSat 5 in 1999, 2003 and 2009 respectively with their larger capacity payload allowed us to continue to extend our services to meet the rapidly growing market demand in Asia, and to move into new business ventures. The commencement of our Tai Po Earth Station in 2004 and its expansion project started this year, enabled us to offer more services as well as provide a fully redundant satellite control facility to assure our customers of a high level of service reliability. Our next exciting project will be the launch of our new satellite AsiaSat 7 planned for the fourth quarter of this year.
SM
The challenges are numerous for entry into, and for business sustainment within, this area of the world. What do you see as among the most formidable challenges to surmount?
William Wade
We had a very successful year in 2010 with record results in both turnover and profit, and improved satellite utilization and an expanding high quality customer portfolio. Our biggest challenge this year is to maintain growth though we see market competition intensifying across the region.
SM
Given the state of the global economy, how do you rate the Asia-Pacific market as far as its viability for income generation and growth over the next year or two?
William Wade
Despite the economic uncertainty that continues to impact many parts of the world, the Asian satellite industry generally has stabilized and is making good progress. We expect to see continued healthy expansion for the Asian market, driven by growing regional demand for HDTV, the exponential development of pay TV platforms across Asia, and the continued growth of telecommunications services for mobile and Internet connectivity.
SM
Have you offered any guidance to your business teams and/or shareholders as to how you project your Company's quarterly earnings for this market and for the global market overall?

William Wade
As reported in our 2010 annual results, AsiaSat achieved solid increases in all areas of our business over the past year and we see this momentum carrying into 2011. As we are experiencing demand for more capacity from existing and new customers, we remain optimistic towards the future prospects for growth.
SM
How do you believe the Asia-Pacific market will impact global, as well as your Company's business opportunities?
William Wade
Some of the world's fastest growing economies are still in the Asia Pacific, for example, India and China in terms of their market size, and Vietnam in terms of its changes in regulation. We see great opportunities for AsiaSat in these markets, whether it's for video or telecom services.