It's difficult to recall a time before the advent of broadband technology and the widespread use of connected devices that hurtled us into our current state of hyper-connectivity.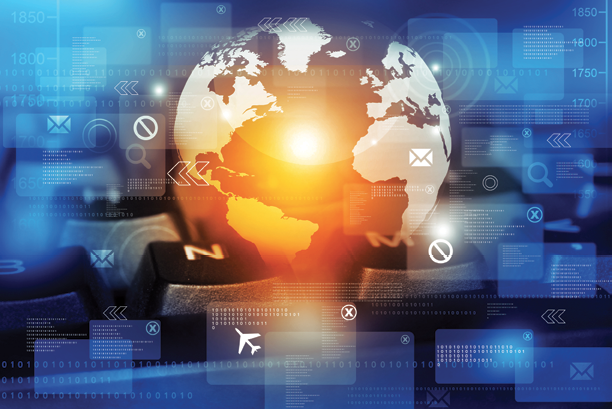 Whether in one location or on the move, we are on the cusp of a new era — one of constant connectivity.
A 2018 Pew Research study found that more than one quarter of Americans already report being online "constantly." This continuous connectivity doesn't just benefit consumers; it's a cornerstone of Machine-to-Machine (M2M) communication and the burgeoning Internet of Things (IoT).
When it comes to mobility, the aero industry presents a rapidly expanding frontier in this constantly connected future — with new aero roaming capabilities helping realize the promise of connectivity in flight anywhere, worldwide.
Since its introduction just over a decade ago, inflight connectivity (IFC) has "taken off" and continues expanding.
According to Euroconsult's June 2018 report, Prospect for In-flight Entertainment & Connectivity, more than 23,000 commercial aircraft will offer connectivity to passengers by 2027 (up more than 200 percent since 2017).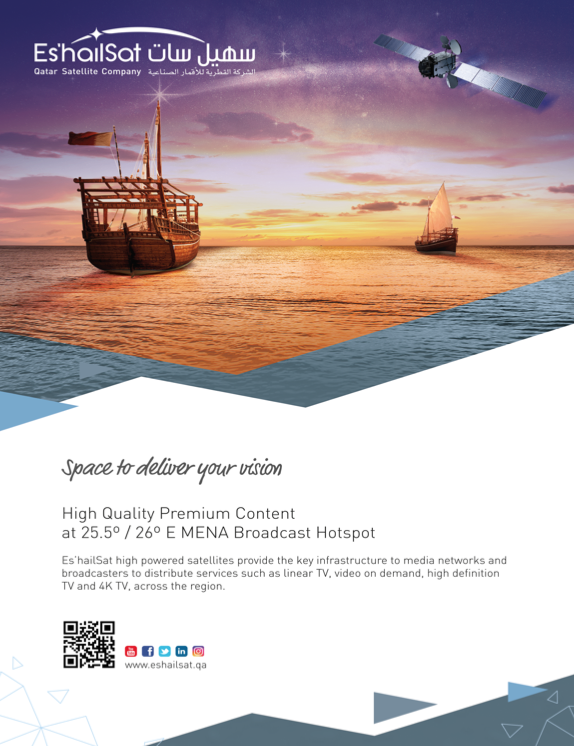 One report forecasts IFC will generate $37 billion in cumulative revenue by 2027 and attributes this boom to new High Throughput Satellite (HTS) services and greater penetration in all regions of the world. That penetration is poised to expand with the addition of non-GEO (NGSO) constellations in the coming years from players such as OneWeb, SES, Telesat and others.
As NGSO constellations come online, providers will have the ability to take advantage of both GEO and NGSO systems to deliver connectivity to previously underserved and unconnected regions of the globe — and to the skies above those regions. The introduction of aero roaming propels IFC into exciting, new territory.
The concept of roaming is not new to the telecom industry. If you use a cell phone, you know that you have the ability to connect nearly anywhere through your carrier's "roaming coverage."
Keeping in touch when you travel outside your provider's coverage area is possible because they have roaming agreements in place with local providers, allowing you to connect seamlessly anywhere on the globe. In the realm of aero connectivity, however, true roaming capability has been elusive. A plane relying on satellite connectivity previously has been limited to the service area of a single Airline Service Provider (ASP).
Now, with the newest JUPITER™ System technology from Hughes, ASPs can enable roaming inflight connectivity with other JUPITER-equipped ASP partners anywhere in the world.
An integrated system of airborne equipment, ground equipment and software that, together, delivers high throughput, high reliability, broadband performance for commercial aircraft, the Hughes JUPITER Aero System is fully compatible with HTS and conventional satellites and is capable of speeds >600 Mbps to an aircraft.
As the aircraft flies, the onboard JUPITER terminal automatically switches between beams and satellites; multiple JUPITER systems deployed around the world have the capability of seamless roaming across ASP networks, subject to agreements among operators.
With this roaming capability enabled, an ASP in one part of the world operating a JUPITER-based system can maintain seamless connectivity to its passengers as the aircraft flies into the system of another JUPITER-equipped ASP roaming partner.
Due to the vast reach of the system, any ASP operating a Hughes JUPITER System can provide gate-to-gate uninterrupted service for flights traveling from one part of the world to another.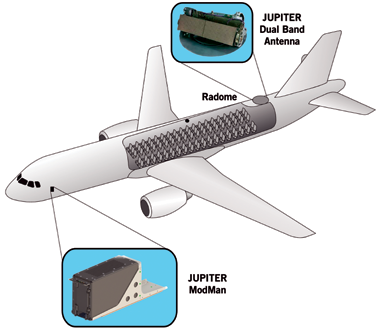 ---
Hughes JUPITER Aero system — The JUPITER Aero Terminal is comprised of two major components: a high performance, high-throughput satellite modem system (ModMan) and a compact, lightweight dual Ka- and Ku-band antenna system. The system can dynamically switch from one type of satellite to the other (and from beam-to-beam within the footprint of a single spot beam satellite) with no interruption of service or manual intervention of any sort, thus ensuring passengers of a superior user experience and no loss of connectivity from gate-to-gate.The terminal is based on ARINC 791 for both the in aircraft equipment (IAE) LRUs and out of aircraft equipment (OAE )— antenna, mounting adapter plate, and radome.
---
Roaming partnerships allow service operators to support incoming aircraft from other providers into their system and vice versa. This leap forward in IFC is the next logical step in powering the connected experience and enabling truly constant connectivity for the millions of passengers in the air, every minute of every day, globally.
The most obvious benefit of aero roaming is uninterrupted connectivity for long haul international flights, which to date has not always been possible.
Providing that benefit to passengers creates a competitive advantage for ASPs and carriers, as multiple studies have found that today's airline passengers regard in-flight connectivity as a must-have, rather than a luxury.
Availability and quality of IFC influences the loyalty of passengers to an airline and the price they are willing to pay.
Airlines also benefit from broadband-enabled ancillary revenues stemming from access charges, onboard e-commerce shopping, advertising and/or premium content.
Perhaps even more impactful over the long-term, aero roaming unlocks the potential of applications that rely on continuous exchange of real-time data.
Put simply, this is a game changer for the future of IoT in aviation. An uninterrupted flow of real-time data and continuous machine-to-machine communication can improve safety and efficiency of flights, providing pilots guidance for optimizing fuel and time savings, not to mention equipment diagnostics.
With this level of real-time information, airlines can identify routine maintenance needs well in advance and automatically connect with parts suppliers and engineers located in the next layover location, enabling much speedier and less costly maintenance of the aircraft, as well as less down time.
Constant connectivity via aero roaming also brings us one step closer to the reliable use of sensors on aircraft and, ultimately, the possibility of single-pilot operations or autonomous aircraft.
Roaming represents the latest advancement in aero broadband connectivity that expands coverage, satisfies demand and enables a new constantly connected reality.
www.hughes.com/collateral-library/hughes-jupiter-aeronautical-solution
---