Newtec
By Serge Van Herck, Chief Executive Officer
There was a great deal of buzz around 4K TV this year, also known as Ultra High Definition Television (UHDTV) and Newtec was involved with almost all of the major demonstrations around the world. These demos were with both Eutelsat and Intelsat at IBC 2013. The latter of the two demonstrated the world's first live sports match played out straight to the exhibition floor in 4K. Other demonstrations during the course of the year included with SES and Canal+ in Spain and Measat at BroadcastAsia in Singapore. All of these prove that the transmission chain is ready and able as soon as demand is there for this new technology. Of course, we have also been active in improving efficiency for the entire industry to benefit.​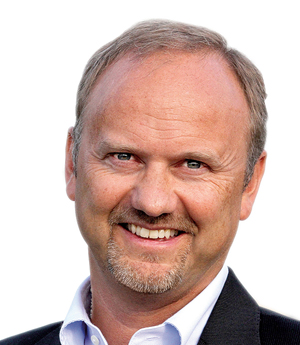 This year has been about developing new satellite transmission standards and helping the industry to reduce interference. We have been central to this alongside partner organizations DVB and the Satellite Interference Reduction Group (IRG).
Kick-started by Newtec a year ago, key players in the satellite industry are calling for a satellite transmission standard, specifically for professional satellite contribution links, which would extend the existing DVB-S2 standard. The Newtec S2 Extensions include; smaller Roll-Offs; advanced filter technologies; higher efficient MODCODs; more MODCODs fine-tuned for linear and non-linear operation; higher modulation (64APSK); and wideband (72 Mbaud). These extensions have been contributed to the new evolution of the DVB-S2 standard and have already been implemented on Newtec's modulators, modems and hubs. These S2 Extensions boost the satellite link efficiency up to 20 percent in Direct-To-Home (DTH) networks and 37 percent in other professional applications compared to DVB-S2—even up to 64 percent when using 72Mhz transponders.
We have also been recognized with an 'Outstanding Achievement' award at the ASBU BroadcastPRO Awards for the pivotal role we played in developing candidates for the new DVB-S2 extension. By continuous innovation to increase efficiency of communications over satellite, and therefore lowering both CAPEX and OPEX, satellite operators, service providers and broadcasters are now able to launch new services in a profitable manner. This benefits the entire satellite ecosystem and by extension end-users around the world.
We have also turned our attention to mitigate satellite interference. In 2011 we had given our unreserved support for the standardization and adoption of industrywide counter-measures to combat interference. Since then, we have implemented Carrier ID in our equipment and brought the industry together by holding several sessions around the world increasing the awareness. In July, we joined forces with the Satellite Interference Reduction Group (IRG) to poll the industry about Carrier ID (CID).
The headline results from our industry survey was that 93 percent of respondents suffer from satellite interference at least once a year, with more than half suffering at least once a month and 17 percent continuously in their day-to-day operations. This is again a significant finding for the industry and the rest of the results are available online in our Carrier ID Demystified e-book.
Newtec has signed a number of new deals around the world with different service providers and satellite operators operating in Ku- or Ka-band. Early on in 2013, Gazprom Space Systems (GSS) selected Newtec in a competitive tendering process. In the same month, RuSat, a satellite service provider for enterprise customers, Internet service providers, and government agencies in Russia, signed a deal, too.
In the United States, we were selected by California-based X2nSat to provide the equipment for a new B2B broadband and SCADA service.
In Africa we have become a key technology partner for NigComSat as it sets out to achieve its mission to provide cost-effective satellite broadband services to Nigerian consumers and SMEs, with planned services for West Africa, and we also signed an agreement to provide a VSAT Broadband Hub and thousands of VSAT terminals to Liquid Telecom, the leading independent data, voice and IP provider in Africa. A new partnership with Somalia-based Talia means a communications backbone infrastructure for the country in place based on our FlexACM® technology. A second major project for us was with SES to implement our S2 Extensions technology. New-generation modems are boosting the performance and efficiency of the SES-5 satellite backhaul infrastructure.
In the European market we have played an important role in further expanding the SES Broadband Services offering, which is Europe's largest satellite broadband network. In the Middle East Bentley Walker, one of the world's leading service providers for broadband satellite Internet, selected Newtec in its service coverage extension towards Libya using Newtec's Ka-band VSAT broadband platform on Avanti's HTS Hylas2 satellite. Last, but not least, Eutelsat's IP Easy broadband service, which was launched for the African region in 2012, is now also bridging the digital divide through the Caribbean footprint of the EUTELSAT 8 West A broadband system.
In March, the World Teleport Association (WTA) awarded the Newtec M6100 Broadcast Satellite Modulator with the prestigious accolade of Teleport Technology of the Year. The judges praised the new technology for providing the greatest contribution to the business and operational success of teleports by lowering costs, increasing efficiency, enabling new capabilities and providing access to new markets. This year we launched our latest MDM6100 Broadcast Satellite Modem at NAB 2013, a next generation DVB-S, DVB-S2 and S2 Extensions modem specifically designed for broadcast applications. The M6100 is also ready to support the upcoming S2 Extensions and the DVB-CID standard. Today, more than three billion people watch TV every day, thanks to our technology.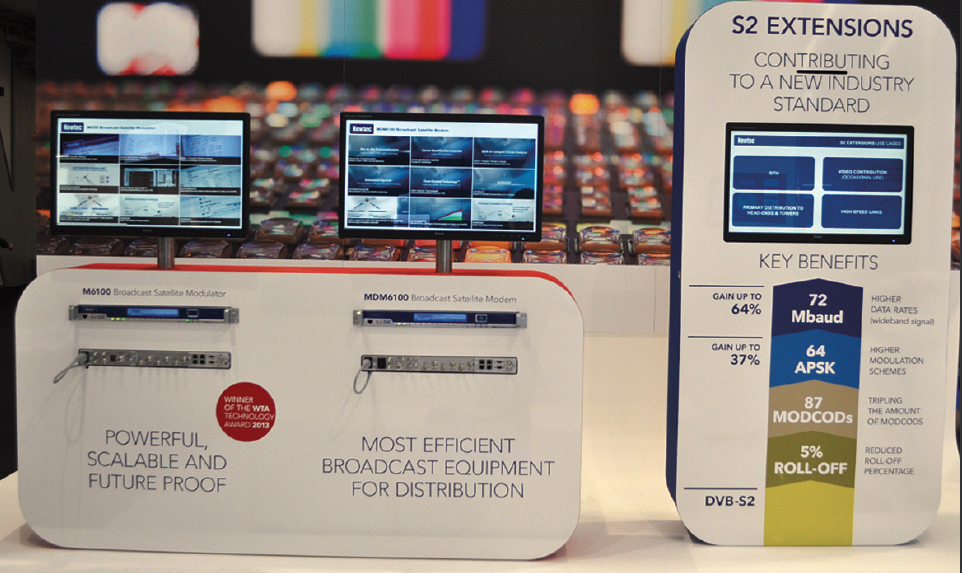 During 2013, we won a number of large broadcast contracts including one with Arqiva, the communications infrastructure and media services company. It has selected the M6100 to upgrade parts of its network. Newtec's channel partner Sematron agreed with the framework deal which will upgrade Arqiva's DTH equipment refreshment program. On the topic of channel partner's, we have signed up more than 90 certified global partners operating in the satellite communication industry, covering over 100 countries across Europe, the Middle East, Africa, Asia, Australia, and North and South America. We have also extended our highly successful Multimedia Exchange Network over Satellite (MENOS) contract with the Arab Sates Broadcasting Union (ASBU) in a new multimillion euro deal. ASBU-MENOS terminals will now additionally be deployed over 48 regions in Algeria with two separate networks for radio and TV contribution and exchange.
The year ahead is set to be one of the greatest yet for the satellite industry with the Rio World Cup and the introduction of a new standard for the entire satellite sector with the upcoming DVB-S2 technology upgrades. The High Throughput Satellite (HTS) discussion is also entering full swing with many new players starting to use the technology in multiple business models but with a shift towards open networks and selling Mhz.
We also believe multi-service and multi-technology platforms will become key talking points in 2014 as operators and service providers look to squeeze even more out of their networks. Multi-service networks are networks that serve multiple customers (virtual networks), and carry multiple services (video, audio, broadband, voice) over the same infrastructure all with their specific quality of service targets, sharing the available spectrum, and managed from a central network operations center Multi-service networks generate more business opportunities as well as save OPEX. A breadth of modulation and access technologies are selected to match different service profiles and space segment is allocated dynamically. An all-IP infrastructure facilitates hybrid terrestrial/satellite networks, which greatly reduces operational costs. As the era of single service satellite networks departs, the industry will be preparing for Multi-Service! We expect to see this high on many agendas in 2014.
Here's to another great year for the satellite communications industry.
To learn more about Newtec and the company's products: http://www.newtec.eu/
* * * * * * * * *
NSSLGlobal
By Sally-Anne Ray, Managing Director
2013 has proven to be an exciting year for NSSLGlobal as we continue to expand our range of products and improve services while maintaining high standards of customer satisfaction and unbeatable network coverage.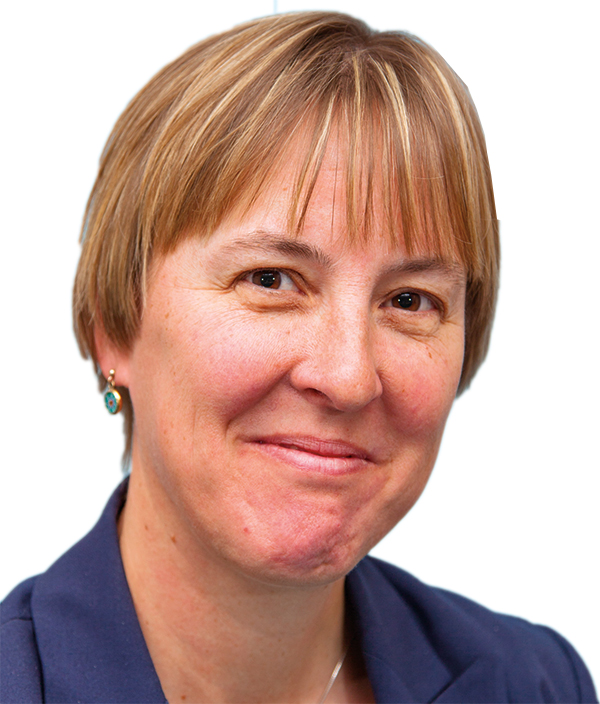 Headquartered in the United Kingdom, we currently have offices and/or teleports in the UK, U.S., Cyprus, Norway and Singapore. These regional offices make it possible to offer truly international service to our worldwide customer base through a global network of engineers who provide in-country support.
In the first quarter of the year we announced the introduction of ACM (Adaptive Coding and Modulation) combined with the new DVB-RCS2 standard across all our VSAT network hubs. This planned development was the first step in a series of advancements on improved services to our customers.
One of the services we provided, as a result of the DVB-RCS2, was to double our network return speeds free of charge. We recognized the changing requirements associated with Internet usage, especially with the rise of cloud computing and the need for sending data via the likes of Amazon Cloud, DropBox or WeTransfer, and we reacted accordingly to accommodate the wishes of our customers.
In April of this year we opened an office in Singapore. This was an important step in our commitment to an ever growing Asia Pacific (APAC) customer base, which requires sales and service support on their accounts within their time zones.
The APAC Market is developing quickly, with greater customer demand for global and local support. This results in customers being dependent upon us to provide a network that can support the latest real-time applications that saves them money and time.
As of September we announced our collaboration with BBC World News. This is an incredible service available on board commercial maritime vessels via Telemar Scandinavia and NSSLGlobal Ltd. BBC World News is now broadcast several times daily, providing crews with access to the BBC's unparalleled coverage of international news, current affairs and sport highlights. Customers can view this using our Ku- or C-band network without impacting on their data speeds through our Multicast services.
We have worked hard this year to advance our networks and bandwidth to accommodate the challenges presented by an ever changing industry and to meet the latest requirements of our customers. This year has been particularly exciting for us in terms of service advancement. We launched the Broad-IP FlyAway and extended our VSAT coverage.
Broad-IP FlyAway was our first venture into portable satellite coverage. Developed in-house, the FlyAway comes equipped with a Samsung Galaxy Smartphone and has an NSSLGlobal Smartphone Pointing App installed to operate on our Ku-band network. The concept behind the FlyAway was to produce a lightweight antenna that is easily portable and can be assembled and connected to the VSAT network without the need for an engineer.
Lastly, and our current big news, is the further expansion of our VSAT Ku-band network to include an additional two satellite beams covering the South Atlantic and Indian Ocean region. These two beams went active on October 15th. Combined with the current VSAT coverage, this creates the world's most comprehensive VSAT Ku-band network in the industry.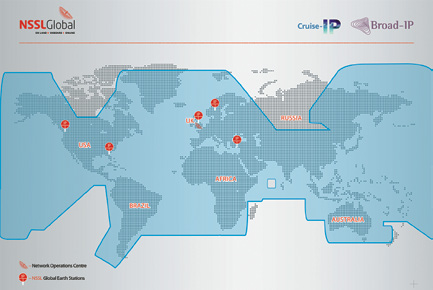 Current and new customers on commercial vessels and Super Yachts will benefit from the additional beams which come via our UK teleport based in Rugby. Using Intelsat's IS21 satellite, the first beam is primarily aimed at the commercial maritime sector. The satellite is positioned at 58 degrees West, with a large proportion of the beam covering the South Atlantic; south of South Africa across to Buenos Aires. This beam compliments the NSSLGlobal T11N North Atlantic beam that is already part of the global coverage we offer. The second, MID-IOR IS-702, covers the Maldives and Seychelles area, with the primary customer base stemming from the Super Yacht community.
This is an exciting time for the NSSLGlobal team. We are always working with our partners and customers to maintain and improve on our services. We pride ourselves on providing good value for the money by delivering excellent support in conjunction with continued enhancements to exceed customer needs."
More information regarding NSSLGlobal at: http://www.nsslglobal.com
About the author
Sally-Anne Ray is the Managing Director of NSSLGlobal, the independent service provider of satellite communications. NSSLGlobal supply customers in maritime, yachting, government and corporate markets, with innovative products, impeccable service and in country/port support.
* * * * * * * * *
ORBCOMM
By Patrick Shay, Executive Vice President of Sales and Marketing
ORBCOMM is solidifying its position as the leading player in the global machine-to-machine (M2M) marketplace. During 2013, the company continued to accelerate its transition from a satellite network operator to an integrated, multi-network provider of end-to-end M2M solutions across a diversity of vertical markets through strategic acquisitions; key alliances with industry leaders such as Inmarsat and Globalstar, new product development and organic growth.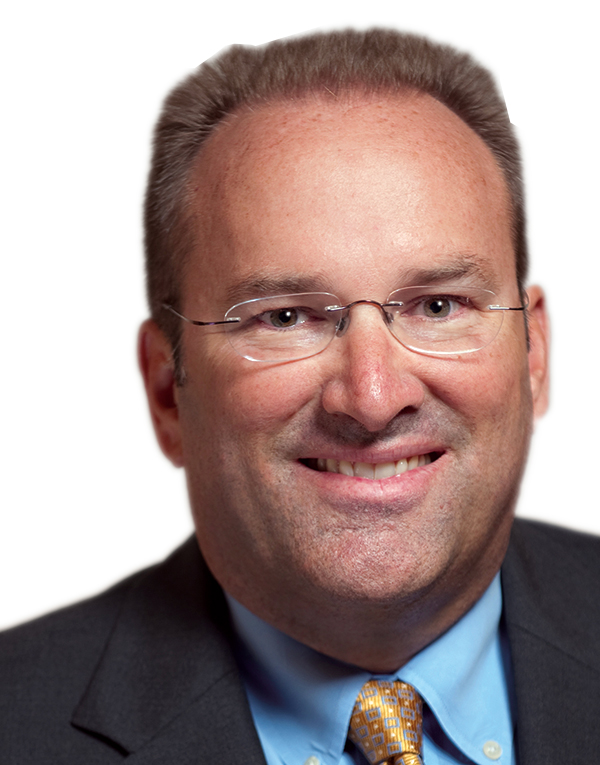 Across all of our business sectors, 2013 has been a significant year for ORBCOMM in terms of tremendous growth for the company. Our third-quarter financial results, released November 7, showed that total revenue grew 22.4 percent year-over-year to $19.7 million. Also, we reached 827,000 total billable subscriber communicators in September of this year. That represents an 11 percent increase in total billable subscribers year-over-year.
Exemplifying ORBCOMM's market leadership as a multi-network operator, we recently announced a strategic alliance with Inmarsat, the world's largest MSS provider, which brings together the technology, global distribution channels and resources of two industry powerhouses. Our two companies will create a standard satellite-based M2M platform and develop cost-effective hardware and flexible service pricing models for the global M2M industry. We are in the process of building a series of interchangeable modems powered by ORBCOMM's OG2 VHF network and Inmarsat's L-band network. These modems will have the same footprint, connectors, power input, and programming environment, allowing manufacturers and partners to drop in the appropriate modem that corresponds with either the ORBCOMM or Inmarsat network based on geography, message size and delivery speed. Customers will have a common platform for provisioning, billing and multi-mode access for M2M applications based on our Multi-Network Access Point Platform (MAPP™). By setting the standard for satellite solutions in the global M2M market, three-quarters of the MSS industry focused on M2M will be sharing the same platform, which is an exciting development for this industry. Looking to the future, we will also explore additional synergies with Inmarsat to leverage technologies, capital expenditures, product development, satellite operations and ground infrastructure support for future satellite deployments.
In April, we completed two major acquisitions; GlobalTrak and MobileNet, Inc. GlobalTrak is an information services company that uses networks, sensors and proprietary software platforms to provide near-real-time situational awareness and intelligence for global logistic and security operations. GlobalTrak gives ORBCOMM access to a customer base that includes military, international, government, and commercial customers as well as expanded reach in growing regions, such as the Middle East, Asia and South America. GlobalTrak recently launched its state-of-the-art fuel monitoring system in Afghanistan, which is designed to prevent theft of mission-critical fuel transported for the U.S. Defense Logistics Agency and used by U.S. and NATO forces.
MobileNet is a provider of telematics solutions to the heavy equipment and rail support industries. This acquisition enables ORBCOMM to offer MobileNet's complete fleet management solution directly to original equipment manufacturers (OEMs), dealers and fleet owners. Leveraging the MobileNet acquisition, as well as long-time partnerships with Quake Global, Inc. and Tier One wireless carriers, AT&T, Rogers, T-Mobile, and Vodafone, we developed a complete end-to-end telematics solution for the heavy equipment industry. Targeted for OEMs, dealers, rental companies and fleet owners, the solution combines ORBCOMM's global satellite and cellular connectivity with a web-based analytics platform in a single, low-cost monthly subscription as well as state-of-the-art hardware designed for the rigorous requirements of the heavy equipment market.
Additionally in October, we completed the acquisition of Comtech Mobile Datacom Corporation's (Comtech) Sensor Enabled Notification System (SENS) operation, which includes satellite hardware, network technology and web platforms. SENS is a market leader in providing one-way satellite products and services to more than 20,000 subscribers worldwide through the GlobalStar one-way satellite network. This acquisition strengthens ORBCOMM's position as a multi-network operator, as we now offer connectivity services for three satellite networks, ORBCOMM, Inmarsat and Globalstar, and seven Tier One cellular networks, AT&T, T-Mobile, Telefonica, Telenor, Rogers, Verizon and Vodafone. We believe we are well on our way to becoming the leading provider of both satellite and cellular communications services for the global M2M industry.
This year, we added several new industry leaders to our customer base in our key vertical markets. We established major partnerships with three leading heavy equipment OEMs. Doosan Infracore Co. Ltd., a premier global OEM and industry leader that manufactures a wide selection of construction equipment, machine tools and engines sold under the Doosan, Bobcat, Montabert, Geith, and other brand names, selected ORBCOMM to deliver an end-to-end telematics solution specifically tailored for Doosan through our MobileNet subsidiary. Doosan uses ORBCOMM's global satellite communications network combined with cellular communications through our Tier One wireless partners to track and monitor the location, status and performance of their equipment anywhere in the world.
In addition, Sumitomo, a leading manufacturer of excavators, asphalt pavers and other construction equipment, and Kobelco Construction Machinery Co. Ltd., Japan's second largest manufacturer of hydraulic excavators, partnered with ORBCOMM to provide wireless data connectivity for their global OEM telematics solutions.
In the transportation and distribution industry, ORBCOMM secured a new vendor agreement with Ryder System, Inc. Ryder selected ORBCOMM to deliver a comprehensive telematics systems solution tailored for their fleet of more than 30,000 dry van, refrigerated and flatbed trailers in both its lease and rental trailer fleets. Additionally, ORBCOMM's state-of-the-art ReeferTrak® platform, a powerful two-way tracking and monitoring solution for temperature-controlled cargo, was selected by several new domestic and international transportation and logistics companies including BP Logistics, Classic Carriers, Crowley Maritime Services, Direct Transport, Gangloff Industries, Integrated Airline Services, JASKO Enterprises, and John Christner Trucking, LLC.
Through our GlobalTrak subsidiary, we have also developed a partnership with Savi Technology, a leading provider of sensor-based analytics and radio-frequency identification (RFID) solutions, to provide advanced location-based monitoring solutions to government and commercial markets.
We continued the company's geographic market expansion this year by successfully obtaining authorizations for use of the ORBCOMM system in Belize, Cayman Islands, Trinidad and Tobago, Turks & Caicos and the British Virgin Islands. In May, Cartrack (Pty) Ltd., a leading vehicle tracking and logistics company based in Johannesburg, South Africa, selected ORBCOMM to provide satellite data communication services to extend its current range of GSM logistics and telematics solutions. Cartrack is distributing the high-performance fleet management solution throughout the African continent via its growing brand and dealer network.

This year, ORBCOMM experienced substantial growth and success with our tracking, monitoring and control products and solutions. At the CTIA 2013 conference, the ORBCOMM GT 1100 was unveiled, a ruggedized, self-powered M2M asset tracking and monitoring device with solar recharging technology designed for tracking and monitoring intermodal containers, trailers and other remote unpowered assets such as construction and mining equipment. The GT 1100 also includes the CargoWatch™ web-based software application, which delivers near-real-time, essential alerts on asset status, location, history, and arrival/departure. We are very pleased that the GT 1100 was named the winner of CTIA's 2013 Emerging Technology (E-Tech) Awards in the M2M, Sensors, RFID, & NFC category.
We are excited about our next generation OG2 satellite network, which we expect to begin launching in first half of 2014. Recently, SpaceX successfully launched Canada's Cassiope satellite on the upgraded Falcon 9 version 1.1 rocket. The success of this launch is a significant milestone toward our first OG2 launch as it successfully demonstrated the new rocket's upgrades, including higher performance engines, larger tanks and a fairing that protects the satellites during the launch vehicle ascent. We are looking forward to bringing the benefits of our OG2 network to our customers, including larger message capacity, lower power consumption, faster message delivery, broader global coverage, and a higher level of performance.
We continue to focus on the growth and expansion of the company into key vertical markets and geographic regions. Building upon our current foundation as a global M2M solutions provider, we are committed to innovation in the development of our best-of-breed products and services and to delivering the most complete combination of network services, hardware and web applications to our customers.
To learn more about ORBCOMM, access: http://www.orbcomm.com
* * * * * * * * *
Signalhorn
Byl Robert Kubbernus, President + Chief Executive Officer
The past 12 months have seen a marked turnaround in the fortunes of Signalhorn. Changes that we instituted after I acquired the company in 2012 began to show up on the bottom line. In its 40-year history, Signalhorn had been owned by some of the best companies in the business, including GE, Swisscom, Gilat and SES. Each owner contributed to the solid base of infrastructure, technologies, customers and a dedicated workforce that comprises Signalhorn today.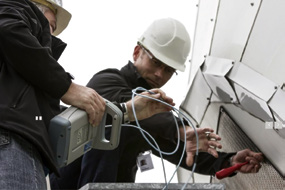 However, the company still was losing money. We were spending too much for satellite capacity we were not using, and we couldn't rationalize our employee base with our customer line up and revenues. In the past year, however, we reduced our space segment costs to about 34 percent of our revenues compared with a previous high of 55 percent, which was a significant improvement. We also right-sized our staffing levels to be more commensurate with our customer base.
Equally as important as these bottom line improvements, in 2013 we articulated a clear operating strategy centered on our customers. We discovered that we could grow our business with the core group of excellent customers we already have, not just going after new business. These are premium, triple-A customers that are utilizing only a small part of the services we could be providing them.
We began to focus on their entire range of end-to-end communications needs, not just satellite, becoming a one-stop shop providing terrestrial connectivity side-by-side with satellite. For example, we transitioned one of our customers—a Swiss firm—from a 100 percent satellite solution serving 300 retail point of sale (POS) locations to100 percent terrestrial/DSL service with satellite as backup in certain locations.
Another key change involved our sales structure. We reorganized our clients into appropriate verticals and then staffed these designated markets with subject matter sales experts. This has resulted in an Enterprise area focused on point-of-sale networks and security and surveillance; Government and NGO customers; the Energy industry, particularly the oil and gas markets of Europe, the Middle East and Africa; and the Maritime industry.
Another major change in 2013 was shifting to a mentality where everything we do at Signalhorn is based on a customer's stated need, where that customer needs to go and how we can effectively get them there. We engaged in strategic discussion with many of our most well-established customers and made several important discoveries. They wanted a provider that goes beyond satellite—a company that also considers terrestrial and wireless, because that is where their needs are taking them. We knew that if we did not address this requirement for integrated communications solutions, someone else would. We have moved fast to work terrestrial and wireless into our solutions and then revisited those same customers to offer a brand new type of hybrid solution.
A big demand driver for hybrid networks is that companies cannot risk losing connectivity because a satellite or terrestrial link fails. When Signalhorn was founded in the early 1970s, the company had to spend a lot of time with potential customers simply driving home the benefits of a network.

Today, no business can succeed without a network. An outage can cost a customer millions of dollars in lost transactions or lost production. However, our hybrid solution of satellite, terrestrial and wireless ensures constant uptime and gives us the opportunity to serve our customers from the core to the edge of their enterprises.
Another strategic change in 2013 was our shift to focusing more on working with partners in key regions of the world. We now have 60+ service partners in more than 130 countries that provide the company with an understanding of the culture, business practices, and regulatory framework of those locations. This enables our customers to quickly navigate local regulations governing the approval and support of network installations, equipment upgrades, and ongoing operations. Our service partners collectively have over 1,000 highly trained employees located in the countries where our customers operate.
We expect to be well over the $100 million revenue mark early in 2014, yet our infrastructure is probably running at only about 30 percent capacity. One of our goals for 2014 is to do a better job of leveraging that capacity more fully. In these next 12 months, I anticipate we will more than double in size, in staffing and revenue.
Right now, we are in advanced talks on two acquisitions. One of these companies will significantly expand our customer base in Africa, a key potential growth area for us in the energy sector. The second company we are talking with is a virtual network operator. In this case, the firm has no infrastructure, which will allow us to make better use of the people and resources at our technical centers in Leuk, Switzerland, and Backnang, Germany.
The pace of change in the industry over the past 20 years has been meteoric. We can be overwhelmed by such spectacular innovation and become increasingly numb to just what is possible and available. We are no longer selling the future, but are simply keeping up with clients' expectations and requirements. We mustn't be so busy delivering the bandwidth, transport, and hardware, etc., that we ignore what the client really needs: genuine actionable analysis to help make better business decisions.
At Signalhorn, we worked hard in 2013 to fully engage with our customers and then develop the tools, systems and technologies they need for their businesses. We will continue that path in 2014. Our strategy is to develop value-added services that expand our capabilities far beyond the provision of satellite connectivity.
For information about the company, go to: http://www.signalhorn.com/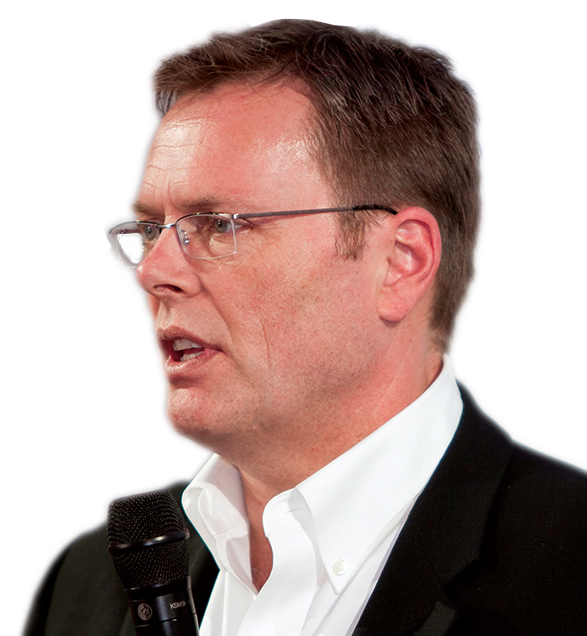 About the author
Robert J. Kubbernus is President & CEO of Signalhorn, a global provider of network services and communications solutions with global operations supported from Germany and Switzerland. He assumed the position in February 2012 when he acquired Signalhorn (then named GE Satcom) from its previous owner, GE. Canadian born, Mr. Kubbernus has more than 25 years of leadership experience in companies involved in telecommunications, IT and Network Security, e-commerce, plus other industries.
Prior to purchasing Signalhorn, Mr. Kubbernus was President & CEO of TrustComm, a Houston-based telecommunications company providing satellite and terrestrial services to corporations and government organizations. TrustComm, formerly known as Skyport Global Communications, operates from the Ellington Field Joint Reserve Base and is a major provider of telecommunications services to the U.S. National Guard, FEMA, U.S. Department of Defense, and others.