Operating as a satellite service provider has become increasingly challenging.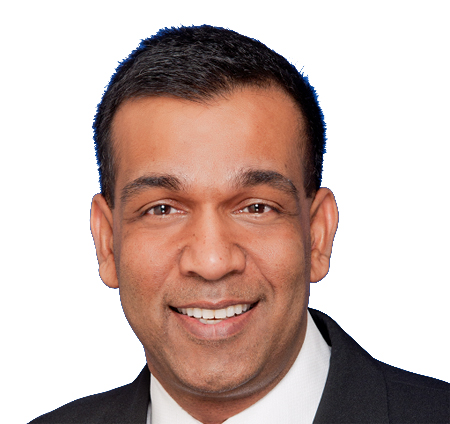 Networks are becoming highly complex and more extensive in scale and reach than ever before experienced. In addition, different equipment that operates across all access technologies require meticulous attention to detail that only comes through automated process analysis.
All of these disparate pieces must be managed in a way that ties network data closer to the overall health of the business.
Today's satellite service provider will thrive on building their business around true network intelligence. This means deploying a system that can provide an intelligent view into all types of networks, deliver proactive alerts on network service degradation across multiple platforms and use historical data to study and analyze network usage as it optimizes network performance.
Earlier this year, the Agilis RealTime Advisor™ was launched with the purpose of driving true business value through the use of deep visibility and complete network intelligence—the results have matched expectations.
Customers such as SpeedCast have placed this web based system at the heart of managing their operations. Pierre-Jean (PJ) Beylier, CEO of SpeedCast International Ltd., calls the technology "instrumental" for the company's NOC operation.
One proof point to that statement comes in the form of providing proactive management and deep-level analysis of parts of the network. This allows SpeedCast to provide the best quality service for their customers.
This functionality delivers significant value that cannot be matched by a typical network management system. However, matching the capabilities of such an intelligent system to the core functions that define network health can be a complicated process.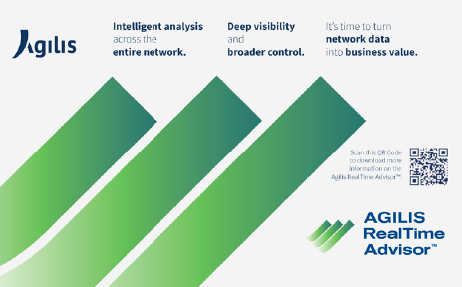 A closer look at some of the key areas, and how a system such as the Agilis RealTime Advisor can provide significant results, follows.
End To End Monitoring
As VSAT networks grows in size, scope and complexity, the ability to view network status or a specific point of failure becomes increasingly difficult.
This requires a system that is able to detect any device failure in the network within a fraction of a second and then send instant notification to the relevant personnel.
This requires total visibility of the entire network—and that goes beyond just typical VSAT devices. This includes any remote hubs associated in the network as well as broadcast, network and facility support devices.
The Agilis RealTime Advisor is designed to provide this level of monitoring, and all with the ability to accomplish five-nines uptime reliability standards.
The business value doesn't stop at just the detection and resolution of an issue—an intelligent system is required that can log all user activities into a database where that information can be accessed later for post-incident analysis.
This means that true end-to-end monitoring can be turned into a long-term value for the business, long after an incident occurs.
Network Configuration
Rapid configuration and management of multi-vendor networks means the ability to expand and adapt to multiple nodes.
Having a system that is vendor and technology agnostic means configurations can be changed when moving from one area to another, or in instances when a satellite is pointed from one area to the next and the information is stored for retrieval. In other words, this means that no network reconfiguration should be necessary.
Where this becomes increasingly important is with the management of hybrid networks. Being able to pinpoint an alarm and map it to the correct equipment or network element, all with the ability to restore the network using configuration fallback, saves critical business resources.
The system must manage all types of equipment and allow configurations to be easily swapped as needed.
Now, when different types of VSAT terminals such as Communications-On-The-Move (COTM), Mobile Earth Station (MES) and Manpack Terminals must be deployed, a set of configuration parameters defined by the mission planning center can be loaded at the site far faster and with limited resources hits to the business.
VSAT System Setup
Moving network systems from one geography to another often requires constant reconfiguration. An intelligent system that automatically reconfigures the network as needed allows equipment to be uploaded or reconfigured in a matter of minutes.
This becomes quite critical in military deployments, where troops or vehicles are constantly being moved from one area of the globe to another location. This must be accomplished while still retaining the information recorded in that first area of deployment.
In such instances, rather than having to manually reconfigure the system, the Agilis RealTime Advisor is instantly storing information and is ready to repopulate once the network has been established in the new region—all without the need to reconfigure the equipment. This saves the need for in-house technical capabilities.
SLA Monitoring & Reporting
The monitoring and reporting of service level agreements is highly critical to satellite business health. Today, the communication network must be viewed from the customer's perspective, rather than simply the equipment view.
Agilis RealTime Advisor allows for the viewing of current SLAs in real time, which helps with service degradation and downtime.
Within the Agilis RealTime Advisor, functionality has been built around a customer portal that allows customers to view their service at any time.
Powerful, customer specific reporting enables the customer's customer to monitor the satellite network to know exactly what's occurring in real time. This gives the customer more confidence as they all of the alerts and other pertinent information can be viewed in real time.
True Business Value
Today, network data touches multiple aspects of the business. For satellite business owners, this means that success requires a system that can provide access to real-time data and present intelligent analysis across the entire network.
The result of deploying a viable network monitoring system will be a high availability of services with better quality of service to customers, all with a reduction in business operational costs.
agilissatcom.com/
---