Outernet—New Hope For The World... Free Internet Access For Earthlings Awaits Funding
Hope is an emotion that under the best and worst circumstances has been proven to keep the human spirit going—and there are scientific announcements that provide just that... hope.

From time to time, the scientific realm comes alive with claims that many hope to be true—that seem like an easy answer and a fix to a major need of many—but leave many questions along the way.
As an example, cold fusion, an energy resource received wide media attention, and raised hopes of a cheap and abundant source of energy. Many scientists tried to replicate the experiment with the few details available.
Cold fusion is a hypothetical type of nuclear reaction that would occur at, or near, room temperature, compared with temperatures in the millions of degrees that is required for "hot" fusion. It was proposed to explain reports of anomalously high energy generation under certain specific laboratory conditions. It has been rejected by the mainstream scientific community because the original experimental results could not be replicated consistently and reliably, and because there is no accepted theoretical model of cold fusion. Thus, an example of an energy source that is yet to be.
From another corner of the satellite communication world in recent news comes a new hope as we learn of a company that is planning to turn the age of online computing on its head by giving free web access to every person on Earth. It's an ambitious project known as Outernet, which will launch hundreds of miniature satellites into Low Earth Orbit (LEO) by June of 2015.
Each satellite will broadcast the Internet to phones and computers giving billions of people across the globe free online access by leveraging datacasting technology over a low-cost satellite constellation.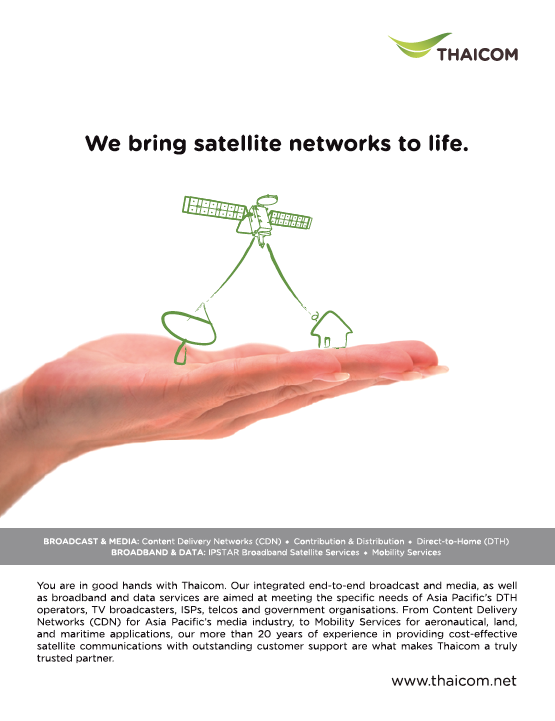 Outernet is able to bypass censorship, ensure privacy, and offer a universally-accessible information service at no cost to global citizens. It's the modern version of shortwave radio, or BitTorrent from space.
Outernet consists of a constellation of hundreds of low-cost, miniature satellites in Low Earth Orbit (LEO). Each satellite receives data streams from a network of ground stations and transmits that data in a continuous loop until new content is received.
In order to serve the widest possible audience, the entire constellation utilizes globally-accepted, standards-based protocols, such as DVB, Digital Radio Mondiale, and UDP-based WiFi multicasting.
The equality of distribution of all information would mean opening the gates of freedom of information to citizens of countries like China and North Korea that have censored online activity. These folks would be enjoying free and unrestricted cyberspace.
According to the Universal Declaration of Human Rights, a document assembled by the United Nations, "Everyone has the right to freedom of opinion and expression; this right includes freedom to hold opinions without interference and to seek, receive and impart information and ideas through any media and regardless of frontiers. "—Article 19 of the Universal Declaration of Human Rights.
While these thoughts may have crossed the minds and desks of many attempting such an endeavor, a company, Outernet, based in New York, is moving ahead with these plans.
The New York company plans to ask NASA to test their Outernet technology on the International Space Station so they can start broadcasting Wi-Fi to web users around the world. Using datacasting technology, which involves sending data over wide radio waves, the New York-based company says they'll be able to broadcast the Internet around the world.
Outernet, in cooperation with a non profit 501(c)3 Media Development Investment Fund (MDIF), plans to finance and provide web access to every person on Earth at no cost.

The group is hoping to raise tens of millions of dollars in donations to get the project on the road. They have a website that welcomes all 'tax deductible contributions'. What will be free to many will be the result of generous donations—free in that there is no charge, however, it does rely on funding from some to continue the service to all.
Media Development Investment Fund (previously Media Development Loan Fund - MDLF) is a mission-driven investment fund providing low-cost financing to independent news media in countries with a history of media oppression.
With investments in 92 media companies in 32 countries since its launch in 1995, MDIF has provided more than $128 million in financing, including over $113 million in debt and equity investments, critical to the growth of many of the developing world's preeminent newspapers, radio stations, TV stations and online news media. More than 42 million people in the developing world get their news from MDIF clients.
Citizens from all over the world, through SMS and feature-phone apps, participate in building the information priority list. Users of Outernet's website also make suggestions for content to broadcast; lack of an Internet connection should not prevent anyone from learning about current events, trending topics, and innovative ideas.
The process is as follows:
– Each satellite will receive data from a network of ground stations across the globe. Using a technique known as User Datagram Protocol (UDP) multitasking, which is the sharing of data between users on a network, Outernet will beam information to users. The process is similar to receiving a signal on television and flicking through channels, Outernet will broadcast the Internet enabling its users to flick through certain websites.
– By transmitting digital content to mobile devices, simple antennae, and existing satellite dishes, a basic level of news, information, education, and entertainment will be available to all of humanity.
– Although Outernet's near-term goal is to provide the entire world with broadcast data, the long-term vision includes the addition of two-way Internet access for everyone, at no cost.
Outernet's Project Timeline is as follows:
– By June of this year the Outernet project aims to begin deploying prototype satellites to test their technology.
– In September 2014 they will make a request to NASA to test their technology on the International Space Station.
– By early 2015 they intend to begin manufacturing and launching their satellites.
– And in June 2015 the company says they will begin broadcasting the Outernet from space.
"We have a very solid understand[ing] of the costs involved, as well as experience working on numerous spacecraft," said Project Lead of Outernet, Syed Karim. "There isn't a lot of raw research that is being done here; much of what is being described has already been proven by other small satellite programs and experiments. There's really nothing that is technically impossible to this."
When asked what his reaction will be if telecom operators attempt to prevent the project before it even begins, he replied, "We will fight... and win."
The services that Outernet plans to deliver are:
News and information, such as;
– International and local news
– Crop prices for farmers
– Bitcoin, which is a peer-to-peer payment system and digital currency, a form of cryptocurrency created by a process called mining whereby users participate in exchange for bitcoins and transaction fees.
– Blockchain info is a popular Bitcoin wallet and block explorer service owned and operated by the UK-based Qkos Services
Applications and content
– Ubuntu which is a Linux-based computer operating systeming and OpenStreetMap, which is a collaborative project to create a free editable map of the world
– Wikipedia in its entirety
– Movies, music, games
Educational courseware
– Khan Academy is a non-profit educational website created in 2006 by educator Salman Khan, a graduate of MIT and Harvard Business School. The stated mission is to provide 'a free world-class education for anyone anywhere'.
– Coursera, a for-profit educational technology company offering massive open online courses (MOOCs) founded by computer science professors Andrew Ng and Daphne Koller from Stanford University. Coursera works with universities to make some of their courses available online, and offers courses in physics, engineering, humanities, medicine, biology, social sciences, mathematics, business, computer science, and other areas.
– British Council's LearnEnglish, Learn English online with the help of this free website from the British Council with games, stories, listening activities and grammar exercises.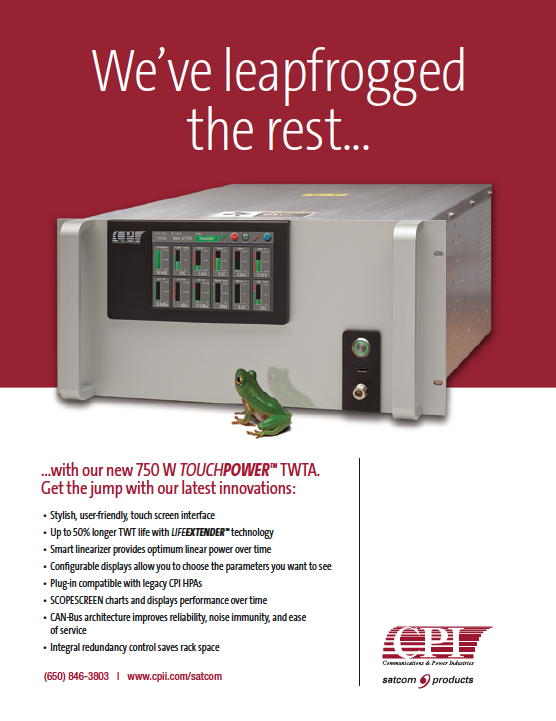 Teachers Without Borders
– Emergency communications
– Used when cellular networks fail
– Disaster relief coordination
– Global notification system
The key players building Outernet include
– Aaron Rogers—according to Aaron's Linkedin page he has been a team member of the AIAA/USS conference on Small Satellites since August 1986 to present. Mission Engineering and Q Space Systems
– Branko Vukelic—Software Developer, Monwara Digital Products
– Edward Birrane—Telecom Protocols, Tolerant Network Solutions, Chief Technical Officer at Tolerant Network Solutions, LLC Assistant Group Supervisor at Johns Hopkins University Applied Physics Laboratory
– Syed Karim—Founder & Project Lead of Media Development Investment Fund, Lead the investment process for seed investments in news and information startups. Identify markets, evaluate opportunities, review financials, and negotiate terms with founders. Refine the internal processes to source deal flow and make investment decisions.
– You—with Ideas & Support
This is an interesting topic for our readers to follow; a concept that is created with high ideals and a great deal of hope. Those involved are aiming for a successful launch and a service that will continue to find ongoing support.
The Outnet infosite is located at https://www.outernet.is/
* * * * * * * * *
NASA—Dodging Deadly Debris = Duck + Cover
In October 2013, the number of cataloged objects that posed potential threats to the ISS was in excess of 800...
Assessing potential close approaches of known space objects to the International Space Station (ISS) has been an integral part of ISS operations since the launch of the first element, the Zarya module, in November 1998.
If a predicted conjunction yields a probability of collision greater than 1 in 10,000, official flight rules call for the execution of a collision avoidance maneuver by the ISS unless such a maneuver would lead to an even greater risk to the ISS or its crew.
After a record number of four collision threats in 2012, no ISS collision avoidance maneuvers were required during 2013, reflecting the chaotic nature of the satellite population.
During its first 15 years of operations, the ISS successfully conducted 16 collision avoidance maneuvers, and on a separate occassion in 1999 a planned maneuver attempt failed.
In addition, three incidents arose when insufficient time permitted a collision avoidance maneuver, forcing the crew of the ISS to retreat to the Soyuz return craft during the time of closest approach, where they were prepared to undock from the ISS quickly in the event of a collision. In total, the collision avoidance maneuver threshold level has been reached only 20 times for an average of once per year.
However, the number of known objects that routinely transit the ISS orbital altitude is significant. In October 2013, the number of cataloged objects that posed potential threats to the ISS was in excess of 800, representing an increase of 60 percent from the population of November 1998 in an altitude region of ~415-420km.
Of these, 10 percent were spacecraft (operational and non-functional), a third were rocket bodies, and the remainder were miscellaneous debris.
Although the individual masses of these objects varied from less than a kilogram to several metric tons, each was capable of inflicting serious damage to the ISS in the event of a collision.
Space objects in circular orbits intersecting the ISS altitude normally drop below the ISS orbit very quickly (days or weeks), although they intersect the ISS orbital plane up to 30 times per day.

Objects in moderately or highly elliptical orbits (i.e.), eccentricities greater than 0.1) typically present threats over much longer periods (years), but they pose potential collision threats much less often, typically passing through the ISS altitude only a few times per day.
More than 80 percent of the cataloged objects transiting the ISS altitude belong to the latter category.
Unfortunately, the accuracies with which these orbits are maintained by the U.S. Space Surveillance Network (SSN) are normally less conducive to high quality conjunction assessments due to fewer tracking opportunities and additional perturbation forces.
In addition to the cataloged satellites, the SSN maintains orbits on a large number (on the order of 5000 or more) of objects which have not yet been officially cataloged.
For October 2013, the number of such objects with orbits passing through the ISS altitude regime exceeded 200. Three of the 20 close approaches noted above involved uncataloged objects, resulting in two collision avoidance maneuvers and one crew retreat to Soyuz spacecraft.
This report and others can be found at the following link: http://orbitaldebris.jsc.nasa.gov/newsletter/newsletter.html.
* * * * * * * * *
KVH Industries—SATCOM Order Will Assist U.S. Customs
KVH Industries, Inc. has received an order from Virginia-based Global Technical Systems (GTS) to support a 10-year indefinite-delivery/indefinite-quantity (IDIQ) contract for ULAD platforms that will be used in U.S. Customs and Border Protection programs.

KVH will provide communications for the platforms via its TracPhone V7-IP satellite communications systems and mini-VSAT Broadband service. KVH is already fulfilling the order delivering the initial shipment of TracPhone V7-IP systems to GTS; There is potential for KVH to supply 144 systems to GTS over a five-year ordering period of a 10-year IDIQ contract.
The mini-VSAT Broadband service will be used to transmit data from a mobile platform that houses surveillance radar and other sensors for homeland security.
"The TracPhone V7-IP is perfect for the ULAD platform because it offers outstanding performance in on-the-move and on-the-halt applications, transmitting data with the agility needed to support any number of operational scenarios," said Dan Conway, executive vice president of KVH's guidance and stabilization group. "Our mini-VSAT Broadband network is fully licensed by the FCC to provide seamless coverage across North America, ensuring that communications are always available in remote locations."
TracPhone V7-IP is a compact, rugged solution featuring an antenna that is approximately 24 inches (60 cm) in diameter, with uploads as fast as 1 Mbps and downloads as fast as 2 Mbps. Spread spectrum technology enables the system to deliver VSAT service using antennas that are 85 percent smaller and lighter than competing solutions.
TracPhone V7-IP's Integrated CommBox Modem (ICM) controls the one-to-one connectivity of the mini-VSAT Broadband service, including fast, low latency data connections and exceptionally high-quality VoIP phone service.
The ICM also provides network management functionality that includes such services as email management, transmission optimization, and assured file delivery, key elements for mission-critical data transmissions.
Additional TracPhone info at http://www.kvh.com/
* * * * * * * * *
ST Electronics, Antrix, ATK, Satrec Initiative + SPOT Asia—The TeLEOS-1 Adventure Is Underway
Singapore Technologies Electronics Limited (ST Electronics) has announced its plans for the launch of its first commercial satellite.
The company's wholly owned subsidiary, ST Electronics (Satcom & Sensor Systems) Pte. Ltd. has signed a launch service agreement with Antrix Corporation Limited, India, to launch their first commercial Earth Observation (EO) satellite, the TeLEOS-1, into a Near Equatorial Orbit, using the Indian Space Research Organization's (ISRO) Polar Satellite Launch Vehicle (PSLV) in the fourth quarter of 2015.
TeLEOS-1 will ride on the PSLV and will be launched into space at 550km above the Earth at a low inclination.
The 400-kilogram satellite is equipped with an electro-optical camera capable of taking images at ground resolution of one meter. It is suited for applications such as disaster and environment monitoring, maritime safety, urban planning and homeland security.
The unique Near Equatorial Orbit allows frequent revisits to areas of interest in equatorial regions at approximately 96-minute intervals, delivering high data availability and responsiveness.
At GSTC 2013, ST Electronics had announced that it had started the design and development of its first commercial remote sensing satellite, TeLEOS-1. STEE-SatComS offers end-to-end satellite communication and sensor solutions marketing to more than 100 countries around the world today.
ST Electronics also announced that they have entered into an agreement with ATK to jointly develop, manufacture and supply microsatellites and integration services to the world market.
STEE-SatComS announced this development during the 2014 Global Space and Technology Convention in Singapore. ATK is an industry leader in small satellite bus technology. The partnership positions both companies to jointly develop the A150S/SS150 microsatellite and offer this system to meet a growing worldwide demand from government and commercial space customers.
ST Electronics also announced that they have partnered with Satrec Initiative Co. Ltd. and SPOT Asia Pte. Ltd. for the distribution of satellite imagery from TeLEOS-1.
TeLEOS-1 is Singapore's first commercial Earth Observation satellite and is being locally designed and developed by ST Electronics Pte Ltd, a joint venture company operated under STEE-SatComS.
TeLEOS-1 will have a high revisit rate of 12 to 16 hours, as compared to Sun Synchronous Orbit (SSO) satellites with revisit rates of 24 hours or more.
Imagery from the TeLEOS-1 is expected to be commercially available in the first half of 2016 after the launch of the 400-kilogram satellite in the fourth quarter of 2015.
With its high satellite data availability and responsiveness over the equatorial region, imagery from the TeLEOS-1 will complement those from SSO satellites thereby enhancing the services of its two partners and benefiting their end-users worldwide.
"ST Electronics' partnership with Satrec Initiative and SPOT Asia will allow us to provide TeLEOS-1 satellite images that will complement our partners' services with high data availability and responsiveness over the equatorial region for their customers. We look forward to working closely with our partners, leveraging their experiences and extensive reseller networks to market the TeLEOS-1 imagery worldwide," said TANG Kum Chuen, President, Communication & Sensor Systems Group, ST Electronics, & President, ST Electronics (Satcom & Sensor Systems).
Satrec Initiative is a leading solution provider for Earth observation missions and is the worldwide marketing and sales representative of KOMPSAT-2, 3 and 5 Image data for Korea Aerospace Research Institute (KARI).
Spot Asia belongs to Airbus Defence and Space (integrating the former GEO-Information activities of Astrium Services) with a core business into three main groups—satellite data, software and value-added services. The company has expanded its reach in the South East Asian market through a wide regional network of distributors, resellers and partners.
The ST Electronics infosite is readily accessible at http://www.stee.stengg.com/
* * * * * * * * *
Foxcom—Pardon Me, Would You Please Repeat That?
Foxcom has announced that the company's latest Suricate PRO™ Iridium Repeater Solution has been successfully deployed in multiple indoor and underground facilities around the world.

The Suricate PRO™ became the industry's first and only fiber-based satphone indoor satellite repeater, following its launch less than two years ago.
Foxcom's Suricate PRO™ posts an antenna with a view to the sky maintaining communications with orbiting satellites overhead.
Just as the suricate clan on the ground relies upon their sentinel to maintain vigilant watch and communications, Suricate PRO™ provides Iridium satphone users with constant and reliable communications indoors or underground.
The Suricate PRO™ enables seamless indoor coverage by connecting passive outdoor antennas with indoor repeaters by means of fiber optic cable. The solution comes in a small plug-and-play kit enabling one or several Iridium satphone users to make simultaneous phone calls and send text messages.
Foxcom, founded in 1993, provides RF-over-Fiber solutions to the commercial, government and military markets. Foxcom is also the preferred supplier of RF-optical solutions to leading satellite, military and wireless system integrators and operators around the globe.
To find out more about Foxcom's latest range of optical/RF transmission products, please visit: http://www.foxcom.com/
* * * * * * * * *
Thuraya Telecommunications—A First Offering For A Growth Sector
Thuraya Telecommunications has launched its first dedicated maritime broadband terminal as it strengthens its focus on this growing segment.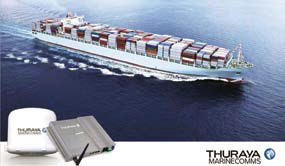 Thuraya Orion IP is a maritime-specific broadband terminal manufactured by Hughes Network Systems, LLC (Hughes), the global leader in broadband satellite solutions.
Capable of data transfer at rates of up to 444kbps, Thuraya Orion IP leverages the Company's highly reliable and uncongested network, with Maritime Broadband pricing packages to provide the best value for connectivity available to users in the shipping sector.
Building on Thuraya's well-established voice and narrowband maritime offerings, Thuraya Orion IP further increases the choice available to owners and operators looking to combine reliable hardware with cost-effective, flexible pricing plans.
Randy Roberts, Vice President of Innovation at Thuraya said, "At a time when the other players are either increasing prices or expecting their customers to upgrade to unproven platforms, Thuraya's commitment is to maritime users who want broadband communications at a competitive rate, with hardware they can rely on and without the threat of punitive price increases. Orion IP is the first important step in a 2014 maritime strategy that will increase choice and provide greater value for maritime users, no matter how big or small their operations are."
The terminal is being designed for users who want simplicity in installation, flexible operations, and a platform that enables vessel operators to use their own value-added services as well as those from Thuraya.
The Thuraya Maritime Broadband pricing plan, launched in 2013, has proved popular with owners and operators thanks to its flexibility: post-paid plans enable users to choose from high volume, low usage or VSAT backup options.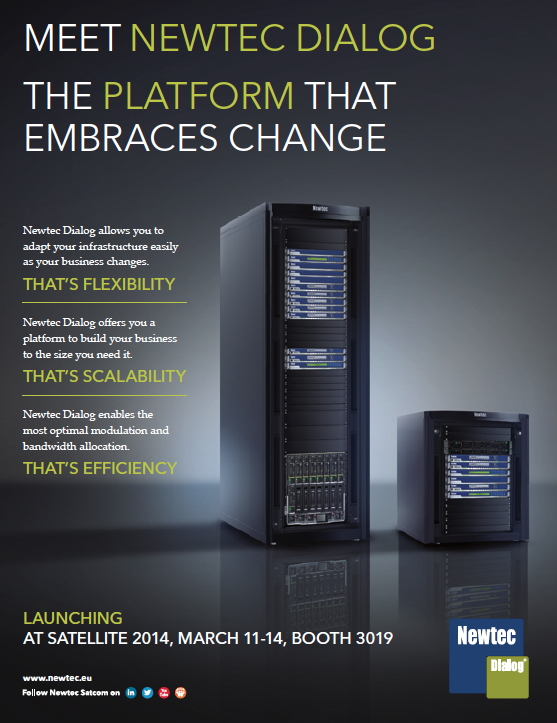 Geoff Davison, Product Manager for Maritime at Thuraya said: "The maritime satellite market is definitely changing but L-band will continue to play an important role in maritime communications for many years to come. The launch of Orion IP illustrates that Thuraya and our partners understand what maritime users want from their communications solutions: choice, performance and value."
The Thuraya satellite network provides high quality L-band coverage spanning Northern Europe, Africa, the Middle East, North and South Asia and Australia. Current estimates suggest that at least 30,000 merchant maritime vessels operate under its footprint, including thousands of vessels that previously could not justify the higher CAPEX and running costs of competitor offerings.
For additional details, access http://www.thuraya.com/orion-ip
* * * * * * * * *
NASA—Significant SPHERE Science
Inspired by a floating droid battling Luke Skywalker in the film Star Wars, the free-flying satellites known as Synchronized Position Hold, Engage, Reorient, Experimental Satellites (SPHERES) have been flying aboard the International Space Station since Expedition 8 in 2003.
Although there have been numerous SPHERES investigations held on the orbiting laboratory, four current and upcoming SPHERES projects are of particular significance to robotics engineers, rocket launch companies, NASA exploration and anyone who uses communications systems on Earth.
These are, in fact, the droids that NASA and its research partners are looking for. Inspired by a floating droid battling Luke Skywalker in the film Star Wars, the free-flying satellites known as Synchronized Position Hold, Engage, Reorient, Experimental Satellites (SPHERES) have been flying aboard the International Space Station since Expedition 8 in 2003.
Vertigo, Department of Defense (DoD) SPHERES-Rings, SPHERES-Slosh and SPHERES-Inspire II investigations all use the existing SPHERES space station facility of these self-contained satellites.
Powered, not by an astronaut's use of the Force, but by AA batteries, the satellites act as free-flying platforms that can accommodate various mounting features and mechanisms in order to test and examine the physical or mechanical properties of materials in microgravity. Each satellite is an 18-sided polyhedron, and is roughly the size of a soccer ball.
NASA's Ames Research Center at Moffett Field, California, operates and maintains the SPHERES research facility aboard the space station, which is funded by the Human Exploration and Operations Mission Directorate at NASA Headquarters in Washington.
SPHERES provide a unique low risk, low-cost, long-term microgravity research facility that supports quick-reaction testing of technologies that can be repeated numerous times.
Operating intermittently since February of 2013, the SPHERES Visual Estimation and Relative Tracking for Inspection of Generic Objects (SPHERES-Vertigo) investigation uses what looks like eye goggles and other new hardware and software on multiple satellites during testing.
The purpose of the study is to build 3D models of a target using mapping algorithms and computer vision-based navigation. These additions to the satellites help researchers create 3D maps of a previously unknown object for navigation by flying the SPHERES in a path around that object while taking photos.
Brent Tweddle, a postdoctoral associate with the MIT Space Systems Laboratory, said the SPHERES-Vertigo project differs from previous SPHERES experiments by "adding a pair of stereo cameras, which see, perceive and understand their world visually and can communicate with satellites using Vertigo goggles." The goggles act "like their own little intelligence block that sticks on the front end of the SPHERES and allows them to see the rest of the world that they want to navigate through," explained Tweddle.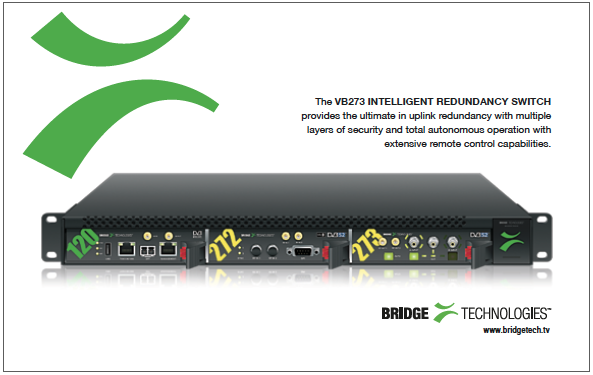 First, the SPHERES use their updated hardware and software to construct a 3D model of a target object. Then, the satellites test their skills to perform relative navigation using only sensory reference to the 3-D model.
Imaging from projects such as Vertigo could help refurbish old satellites by determining and mapping the specifications of the old satellites and repairing them as they orbit Earth. Other applications include NASA's future mission of visiting an asteroid, where thorough understanding of the size, shape and motion of an asteroid is necessary to navigate around it as it travels through space. Further, as robots become more autonomous, they will need a pair of eyes, similar to Vertigo, to provide them with navigational capabilities.

The DoD SPHERES-Rings investigation is the first demonstration of electromagnetic formation flight in microgravity, as well as of wireless power transfer in space. The study installs highly advanced rings to existing SPHERES. The crew places the rings around an individual satellite, consisting of resonant coils, coil housing with fans, batteries and support structure hardware.
The Rings project demonstrates the use of electromagnetic coils to maneuver individual SPHERES with respect to one another. The current running through the ring of coils controls the satellites, so that two ring-outfitted SPHERES are able to attract, repel and rotate.
"Using electrically-generated forces and torques is preferable to using fuel, since electricity can be generated by solar panels, but once fuel is expended, the mission is generally over," said Kathleen Riesing, a graduate student with the MIT Space Systems Laboratory. The software used to control the rings will also demonstrate wireless power transfer, where one satellite sends power to another.
Research goals for SPHERES-Rings include enhanced attitude control performance between separate satellites and the possibility of more efficient power transfer at a distance. Adding an efficient way to transfer power between SPHERES may alleviate the need for alternate power sources. The wireless power transfer experiment establishes the hardware necessary for potential future powering of space and urban robotics and enhanced communications systems in space, on land or underwater.
The new SPHERES-Slosh investigation was launched aboard Orbital Sciences Corporation's first Cygnus cargo resupply spacecraft to the space station on January 9th. The investigation was named for the sound of liquids sloshing. SPHERES-Slosh seeks to understand how fluids move inside containers during long-duration flight in microgravity.
The study will demonstrate how applied external forces impact the contained fluids. The goal is to simulate how rocket fuels move around inside their tanks, as in response to motor thrusts used to push a rocket through space. The study of the physics of liquid motion in microgravity is important because Earth's most powerful rockets use liquid fuels to take satellites and other spacecraft into orbit.
SPHERES-Slosh externally mounts a tank between two of the small satellites. The pair then flies around inside the space station, creating the "slosh" scenario. The tank geometry simulates a launch vehicle propellant tank and the maneuvers replicate those of real vehicles.
"I believe the results from this experiment can help rocket launch companies design better tanks and control systems which will make a significant impact," said Stephen Gaddis, program manager of the Space Technology Mission Directorate's Game Changing Development Program at NASA's Langley Research Center in Hampton, Virginia. Having a deeper understanding of rocket propellants may lower the cost of industry and taxpayer-funded satellite launches by improving safety and fuel efficiency.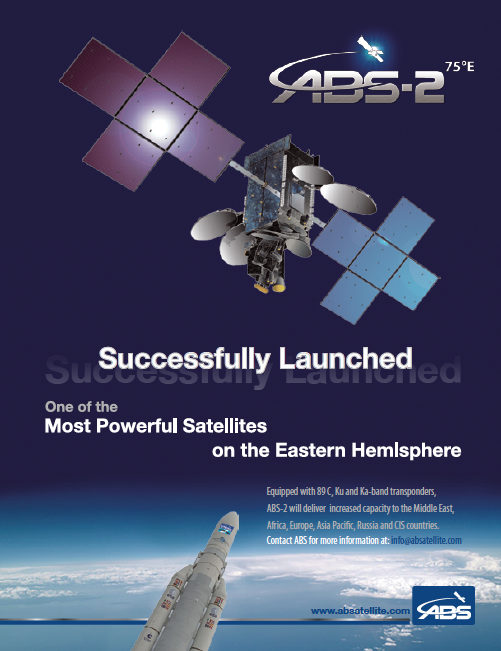 Coming mid-2014, the SPHERES-Inspire II investigation adds a series of universal docking ports and a series of Halo interfaces to existing SPHERES on the space station. The Halos consist of six ports each and surround the small satellites, as the name would suggest. These Halos and ports expand SPHERES processing power and data handling capabilities for extensive testing scenarios. The SPHERES-Vertigo "eye goggles" can be attached to the Halo to provide vision-based navigation.
"The testing scenarios that are planned will focus on resource aggregation and satellite reconfiguration as a risk reduction platform for the types of satellite maneuvers expected to be performed by satellites for the Defense Advanced Research Projects Agency (DARPA) Phoenix mission," said David Sternberg, a graduate student with the MIT Space Systems Laboratory.
The DARPA Phoenix mission is working to develop small "satlets" that can robotically attach to aging or non-functioning satellites in geosynchronous orbit approximately 22,000 miles above Earth. This creates new space systems at a reduced cost.
With every new hardware addition to SPHERES, significant advancements are made in robotics proficiencies, and one day, older or non-functional satellites will be repaired or refurbished in orbit.
The science fiction of robotic droids buzzing around to equip and repair spacecraft and space travelers is no longer just the fantasy of Star Wars. Rather, the use of robotic capabilities is fast becoming more of a reality thanks to these free-flying SPHERES.
* * * * * * * * *
Ecuadorian Civil Space Company—All Is Not Lost
The Ecuadorian Civil Space Company, or EXA, captured the first images of South America by its Krysaor satellite, that also recovered the audio signal from another device—the Pegaso—launched several months ago and considered lost after crashing into some space debris last August.
"The signal is stable," Ecuadorian astronaut and director of EXA, Ronnie Nader, announced from the Samborondon space station near
the city of Guayaquil in southeastern Ecuador.
The first images captured were of the coastal areas of Colombia, Ecuador and Peru, emitted by the nanosatellite Krysaor from an altitude of 750 kilometers (465 miles), Nader said.
EXA launched Krysaor on November 21 from the Dombvarovski missile area at the Russian base of Yasni aboard the rocket Dneper Rs20b, which carried satellites from other countries as well.
This second Ecuadorian nanosatellite, similar to Pegaso, a cube weighing 2.1 kilos (4 2/3 pounds) that was launched last April from China, was equipped with a device to try and catch the signal from the first one, which had been sideswiped by debris from an old Russian rocket that sent it spinning on its axis at high speed.
Despite EXA's efforts, Pegaso's signal could never be recovered until recently, when Krysaor managed to connect with it and pick up its audio signal.
"We have recovered Pegaso," said Nader, who, during the television broadcast of the Krysaor operation to capture the signal, spoke with the president of his country, Rafael Correa.
"We saw the coast of our America, of our Great Homeland, very clearly," Correa told Nader.
In the construction of the Ecuadorian nanosatellite Pegaso, which took a year, and its twin Krysaor, EXA and several private companies invested some $80,000, while the government contributed approximately $700,000 for the launch, insurance, logistics and certification tests of both satellites.
* * * * * * * * *
Inmarsat + Northrop Grumman—Xpressley Joined
Inmarsat has selected Northrop Grumman Corporation to field its Spectrum Interference and Monitoring System (SIMS) to government users of Inmarsat's Global Xpress service.
SIMS will provide improved speed, flexibility, and performance in monitoring Global Xpress services. Northrop Grumman developed SIMS based on the globally-deployed monitoring system it previously developed for the Department of Defense (DoD) Wideband Global System (WGS) constellation.
Through familiar user interfaces, customizable views and graphical reporting, SIMS provides Inmarsat value added resellers (VARs), network operators and government customers with unparalleled insight into their networks' operations. SIMS is the advanced tool needed for spectrum situational awareness, rapid interference detection, and problem resolution, ensuring optimal availability, reliability and quality of service to Global Xpress users.
Inmarsat Global Xpress (GX) will be the first globally available high-speed, mobile commercial satellite wideband network. It will offer the unique combination of global coverage from a single operator, consistent performance everywhere, and the network reliability for which Inmarsat is renowned.
GX is the first satellite fleet from Inmarsat that will access Ka-band frequencies and allow for even higher bandwidth communication, virtually anywhere in the world. The first satellite (Inmarsat-5 F1) was successfully launched on December 8th, 2013 covering Europe, the Middle-East, Africa and Asia. Full global coverage from the GX constellation of three Ka-band satellites is scheduled to be achieved by the end of 2014.
For more information regarding GX: http://www.inmarsat.com/gx-launch/