With the one-two punch of the recent Super Bowl and Winter Olympics in Sochi occupying a great deal of broadcaster attention, 2014 continues to shape up to be an upswing year for the contribution and occasional use (OU) satellite TV markets.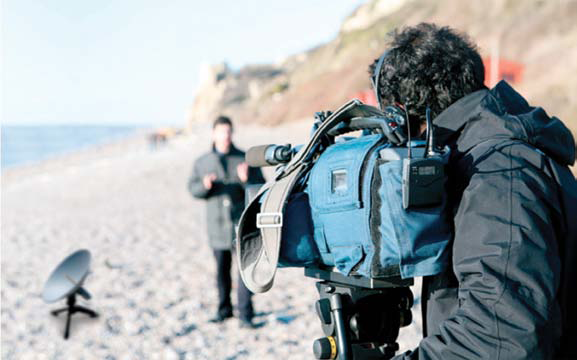 From the ongoing evolution of UltraHD 4K content, the OU market is undergoing a steady technological shift—from linear content capture to file-based workflows, from traditional H.264 to H.265/HVEC, from C-band to FSS Ka-band and GEO-HTS, and from primarily satellite-based to increasingly a hybrid satellite-terrestrial transmission model.
As the market for OU services continues to evolve, all events from high-value content such as the Super Bowl or Olympics to the reporter on the street continue to put pressure on the steady even year-odd year trend steadily exhibited within the Contribution and OU/SNG markets.
As NSR explores in its Contribution and Occasional Use TV Markets report, major media events typically fall on even years—World Cup, Olympics, and National Elections. It is the trend that OU/SNG markets has always exhibited an even year peak followed by an odd year valley.
However, as the deployment of fiber networks to major sporting venues continued to steadily increase, with new stadiums going so far as running fiber directly to the camera locations themselves to support the latest 4K video streams, an ongoing evolution is occurring throughout the market. Not only is the evolution a steady decline in the need for satellite-based capacity for OU/SNG, but the even-odd year trend is steadily diminishing. With more fiber deployed to more large events, and file-based workflows becoming the status-quo for live event productions, the 'peaks' from these events continue to decrease relative to the more steady-state odd year trends.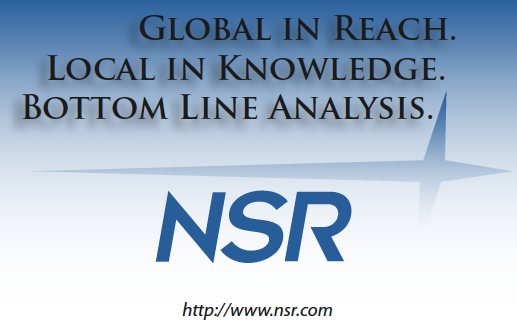 Yet, simply attributing the decline in SNG/OU even-year peaks to terrestrial solutions is not the entire story—as new compression and satellite frequencies further contribute to the overall utilization of satellite capacity for OU and SNG services. The smaller form factors, easier ground infrastructure, and IP-based network designs of FSS Ka-band Widebeam or GEO-HTS remain significant drivers away from FSS C-band or FSS Ku-bands for the lower to medium value content productions. And, with fiber eating away at the high-end production events, satellite continues to feel the pressure from all sides. All-in-all, the result is a steady smoothing out of satellite bandwidth demand, OU hourly demand, and the number of contribution feeds.
Not all is lost for SNG/OU markets though. The rise of OTT services, 'second-screen' media consumption, and the insatiable demand for video-based media by consumers continues to drive the demand for video from smaller and smaller events—a silver lining for satellite services.
Cable, DTH, and online video distributors continue to scramble for 'exclusive' access to sporting and special events across the world—into venues without widespread access to terrestrial networks—while still requiring high resolution, high-quality production.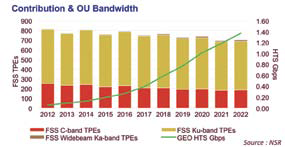 This will be the next wave for SNG/OU growth—smaller, smarter terminals with IP-centric file-based workflows able to leverage a diverse set of satellite transmission technologies. There will always be a market for the larger FSS C-band SNG trucks, but the sweet spot for both uplinkers and satellite operators will be producing the same quality of content from smaller and smaller equipment footprints—using a combination of FSS widebeam Ka-band, GEO-HTS… and terrestrial.
About the author
Mr. Grady has been involved in the Satellite Communications industry since 2005, joining NSR in 2010. He is NSR's Energy market subject matter expert, and a core member of NSR's mobility research practice for both civil and government markets. He regularly provides his insights and analysis to NSR's single-client consulting practice, and is also a regular contributor to leading industry publications and forums.
Before joining NSR, Mr. Grady served as the Sustainable Development Projects Coordinator Intern with the Global VSAT Forum, where he worked regularly with the GVF Secretariat and the Regulatory Working Group on many of the forum's initiatives. Working with the Regulatory Working Group, Mr. Grady helped develop and implement various RWG initiatives aimed at protecting satellite spectrum, increasing awareness of satellite services, and working to promote regulatory reforms across the globe.
Information for this article was extracted from NSR's report: Contribution and Occasional Use TV Markets... report information is available at
http://www.nsr.com/research-reports/hybrid-emerging-applications/contribution-and-occasional-use-tv-markets-/