Boeing acquires satellite manfuacturer
Boeing [NYSE: BA] has completed the acquisition of Millennium Space Systems, a provider of agile, flight-proven smallsat solutions.
Millennium Space Systems will operate under Boeing Phantom Works as a subsidiary called Millennium Space Systems, A Boeing Company.
---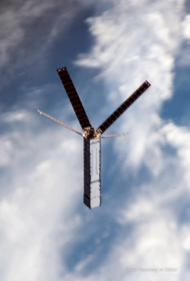 Millennium's Altair smallsat.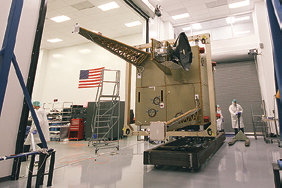 Millennium's Aquila satellite.
---
The company will retain an independent operating model while benefiting from Boeing's resources, scale, manufacturing capability and technology research as the leading provider of aerospace products and services.
Boeing first announced the agreement with Millennium Space Systems on August 16, 2018, pending U.S. government approval. Terms of the approved deal were not disclosed and do not affect Boeing's financial guidance or the company's commitment to returning approximately 100 percent of free cash flow to shareholders.
Headquartered in El Segundo, Calif., Millennium Space Systems has approximately 260 employees and has developed high-performance satellites and space systems for exacting missions ranging from 50 KG to more than 6,000 kg.
www.boeing.com
www.millennium-space.com
---
Ground station agreement
Astrocast and Leaf Space now have an agreement for Astrocast's use of Leaf Space ground stations — this agreement calls for as many as 12 antennas to be used by the Astrocast IoT network, a 64-unit smallsat constellation, which is scheduled to be launched in phases.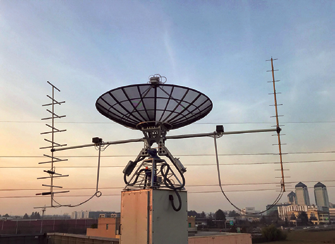 The antennas included in the agreement will be built and operated by Leaf Space and will be strategically located across six locations, providing dedicated service solely to Astrocast and its worldwide customers. This new ground segment solution, named Leaf Key, has been developed by Leaf Space to address high capacity and high efficiency missions, such as Astrocast's constellation.
The Astrocast IoT and Machine-to-Machine (M2M) communications network will provide cost effective services to customers spanning key global industries worldwide. Coverage will span the 90 percent of the globe not currently serviced by existing cellular systems. The constellation will consist of eight orbital planes, each encompassing eight operational spacecrafts along with two spare satellites.
The Leaf Space agreement provides Astrocast with the use of additional antennas each time the Swiss-based, IoT provider launches a new plane of satellites. Current Astrocast constellation deployment plans include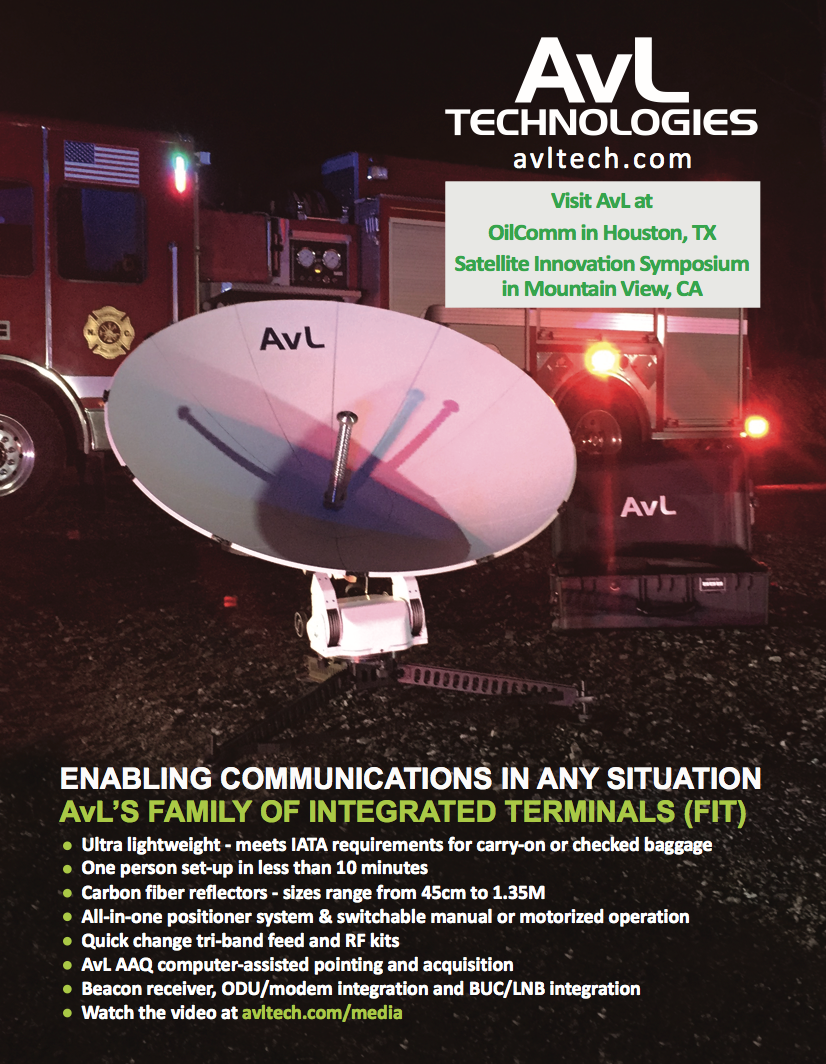 • The Spaceflight-organized launch of two demonstration satellites onboard Falcon9 and PSLV in the 4th quarter of 2018
• An undisclosed launch of the constellation's first plane of Astrocast satellites during the third quarter of 2019
• The recently announced D-Orbit-led launch of a second plane of nanosatellites in late 2019 or early 2020.
The roll-out of Leaf Space antennas will align with these satellite deployment phases. Offering remote IoT and M2M capabilities, Astrocast's constellation is designed to enable substantial operational efficiencies and cost advantages within key global sectors including maritime, oil and gas, mining, supply chain and logistics, transportation, utilities, agriculture, and many others.
Fabien Jordan, the co-founder and CEO of Astrocast, said the firm is pleased to engage Leaf Space for ground communication services. With the ability to develop and operate dedicated antennas, and to scale alongside our network, Leaf Space is the correct partner for our company. There are numerous businesses operating remotely which simply don't have access to key IoT capabilities because those services don't currently exist in those regions,. The Astrocast network will be a game changer for these enterprises and Leaf Space's ground station capabilities will be a key component of this solution.
Giovanni Pandolfi Bortoletto, a co-founder and CTO of Leaf Space, added that the firm worked closely with the Astrocast team to develop a service able to reduce the ground segment to a predictable recurring cost, even for such a big constellation. Leaf Key is a flexible and scalable system that follows step by step the constellation deployment, providing the right performance at the right time.
Jonata Puglia, also a co-founder and the CEO of Leaf Space, noted that this is the first time a single ground segment provider has been awarded to support a full-deployment smallsat constellation. This is exciting, to see space startups such as Leaf Space, working closely together to achieve their goals. This is a clear sign that the smallsat market is consolidating and entering its mature stage.
www.astrocast.com/
leaf.space/
---
Iridium to support ocean cleanup
Iridium Communications Inc. (NASDAQ:IRDM) has been selected as the preferred provider of satellite communications services for The Ocean Cleanup, the non-profit organization deploying advanced technologies to rid the world's oceans of plastic.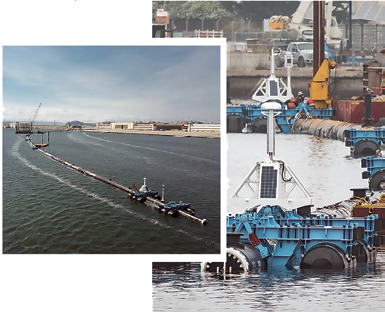 The Ocean Cleanup is embarking on one of the largest environmental initiatives of this generation by cleaning up ocean plastic debris, starting with what's known as the Great Pacific Garbage Patch.
The Ocean Cleanup has selected Iridium L-band satellite broadband services to support this important mission. The service is being delivered in partnership with Iridium service provider The AST Group.
By creating a system of 600-meter-long floating plastic collectors (floating screens, or systems) that include a 3-meter-deep skirt, The Ocean Cleanup collects plastic pollution through a combination of the wind, waves, natural ocean currents and the floating screen's ability to prevent plastic escaping underneath it, or flowing over the top, while avoiding to ensnare sea life.
Each system is equipped with two Iridium broadband terminals, and upon full deployment of a fleet of 60 floating screens, there will be 120 Iridium broadband terminals operating as part of this project.
The Iridium terminals will be relaying critical systems data including compartment flood detection, position and location information, pictures, 360 degree video and system performance information.
The Iridium broadband terminals will receive data from a complex combination of sensors and data gathering equipment hosted by each system. That information will then be relayed to The Ocean Cleanup's headquarters in Rotterdam in real-time. Iridium's constellation of 66 interconnected LEO satellites requires no local ground infrastructure and provides the robustness, reliability and redundancy needed to ensure this critical data is delivered as expected.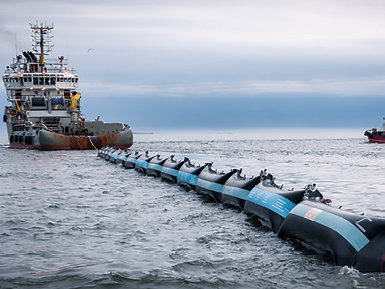 Iridium is nearing complete deployment of its next-generation satellite constellation, Iridium NEXT. The new constellation is completely replacing the previous network of 66 interconnected satellites. To date, there have been seven successful Iridium NEXT launches completed by SpaceX, deploying 65 new satellites.
One launch remains before completion of the company's historic constellation refresh. In total, 75 new satellites are being launched to LEO, of which 66 will be in the active constellation, with nine on orbit spares.
Iridium CEO Matt Desch said that the opportunity to play a role in such an important and historic endeavor was a no-brainer for Iridium. This is an honor for the company to be a part of The Ocean Cleanup's incredible mission to rid the oceans of plastics. A reliable, predictable and redundant communication network, that can work despite adverse weather conditions, is critically important to this system — that's when the Iridium network really shines.
Matt added that when the oceans aren't cooperating and several foot waves and powerful winds are causing havoc, the Iridium system will help make certain that The Ocean Cleanup understands the operational status of each floating screen in the fleet.
www.iridium.com
www.theoceancleanup.com
---
2018 Promise Award Winners
The Space & Satellite Professionals International (SSPI) have announced they will present their 2018 Promise Awards to Jillian Gorsuch of SSL, a Maxar Technologies company, Theodore McDonald of SpaceX and Mike Safyan of Planet.

The Promise Awards honor three space and satellite employees or entrepreneurs age 35 and under for outstanding achievement in the early stages of their career. The three recipients will be honored on October 9 in Silicon Valley at SSPI's 13th Annual Future Leaders Dinner. On that night, SSPI will also honor its 2018 Mentor of the Year, Randy Segal of Hogan Lovells, for the advice, support, and inspiration she has provided to young professionals throughout her career.
"The 36 previous Promise Award winners have gone on to assume leadership roles in technology, business development, government relations and management in companies, as well as starting companies of their own," said Executive Director Robert Bell. "Each year's winners are an inspiration to all of us to keep moving the industry forward."

The 2018 Future Leaders Dinner (www.satfuture.com) takes place at The Computer History Museum in Mountain View on Tuesday, October 9, in conjunction with the Satellite Innovation 2018 (satinnovation.com) conference, produced by Satnews Publishers (www.satnews.com). The proceeds of the dinner go to fund SSPI's educational, professional development and industry growth initiatives.
The SSPI 2018 Promise Award Winners
Jillian Gorsuch
Additive Manufacturing Technology Manager, SSL (www.sslmda.com)

Jillian started her career at SSL through a Cooperative Education program in 2008 while working on her undergraduate degree in Mechanical Engineering at Cornell University. Upon graduating from Cornell with her Master's Degree in 2011, she joined SSL full-time as a Responsible Mechanical Engineer in the RF Payload engineering department, where she worked on product design and delivery of more than 30 assemblies. Three years later, Jillian participated in SSL's 18-month Rotation Program, during which she worked in the Mechanical Aerospace Ground Equipment department and the Solar Array department.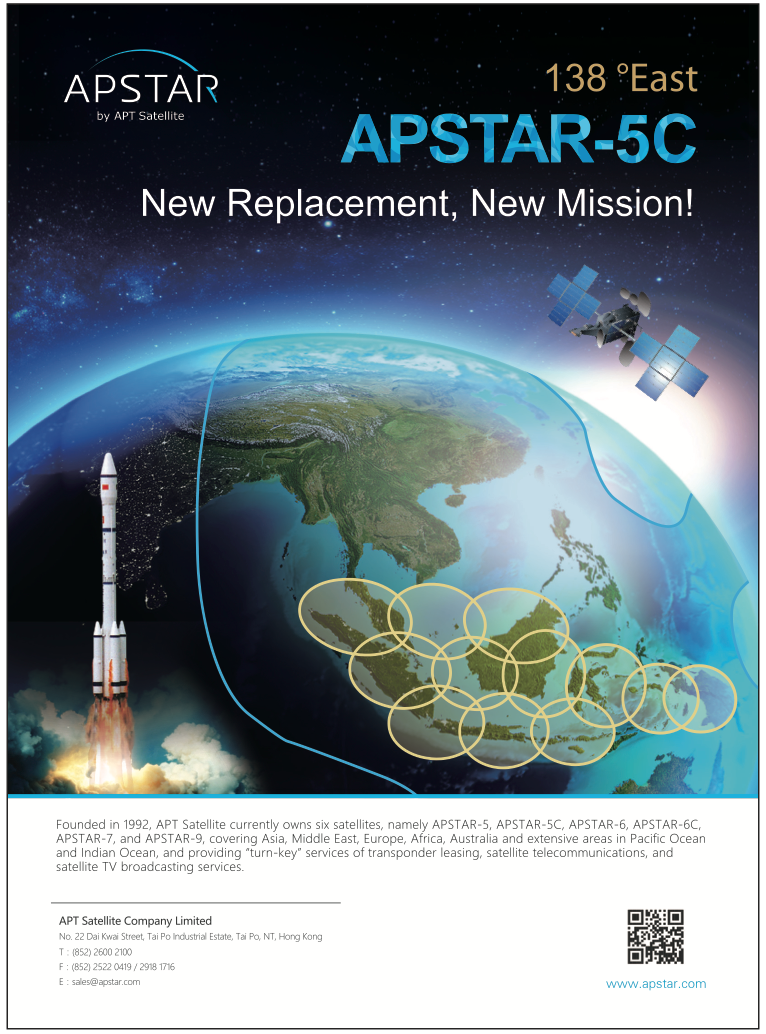 After demonstrating particular talent in the Solar Array department, she took on the role of Solar Array R&D Project Manager.
Jillian was selected for her current position as Additive Manufacturing Technology Manager in 2017 and developed a three year technology roadmap for SSL's additive manufacturing (3D printing) capabilities and products. She now leads SSL's Factory of the Future initiative for additive manufacturing, which includes planning investment areas and training other SSL employees in the use and benefits of additive manufacturing. Since taking her current position, Jillian has promoted the use of 3D printing in many design areas to reduce mass and improve assembly schedules, performance, and operational lifetime for future spacecraft. She is currently leading a company-wide initiative to educate SSL's employees on additive manufacturing to further increase these benefits. SSL is one year into Jillian's additive manufacturing technology roadmap, and the initiatives are well ahead of schedule.
Throughout her career, Jillian has brought her talents for teaching, learning and improving efficiency to a wide variety of teams. While working on a project impacted by electric orbit raising (EOR), she saw an opportunity to streamline sub-system EOR requirements and volunteered to author a completely new systems document in addition to her regular workload, which required her to spend months learning from experts in five different departments. Jillian also developed tools to automate and streamline the process of creating tooling documents in the Mechanical Aerospace Ground Equipment department. She created assembly models and documentation for transceiver assembly components as part of SSL and JPL's GRACE-FO mission, which launched in May 2018. The components required customized tooling not standard to SSL, so Jillian worked directly with the technicians building the assemblies to ensure accuracy.
Outside SSL, Jillian has helped her community, including joining her church's Community Response Team to provide meals for new parents and those recovering from surgery and co-leading a weekly women's Bible group.
Theodore McDonald
Manager, Raptor Test, SpaceX (www.spacex.com)

Theodore "Theo" McDonald began his career at SpaceX in 2008 after graduating from Worcester Polytechnic Institute with a degree in Mechanical Engineering. Theo is currently manager of the Raptor test program, which is based out of SpaceX's rocket development facility in McGregor, Texas. Raptor is a new methane engine being developed by SpaceX for use on its next generation vehicle, BFR, which will be the most powerful rocket in history. With a pressurized section larger than the main deck of an A380, BFR is capable of carrying payloads and large numbers of people as far as the Moon, Mars and beyond. Since 2014, Theo has led a hardworking team that has built the Raptor engine testing program and associated test hardware from the ground up. Theo is known for his energy and positivity in motivating his team to continually push the boundaries of what is possible with Raptor development testing and qualification.
Before managing the Raptor test program, Theo worked on the development, qualification and flight acceptance testing of the first Draco engines that power SpaceX's Dragon spacecraft as well as qualification testing of the first Dragon propulsion system test article. In 2010, Dragon became the first and only commercial spacecraft capable of reaching orbit and returning to Earth. Dragon spacecraft now make regular missions to and from the International Space Station carrying cargo for NASA. Following this, Theo went on to work as a senior engineer on the development and qualification team for the SuperDraco engine. SuperDraco engines power the integrated launch abort system of the crewed version of Dragon that will carry NASA astronauts to space in the near future as part of the Commercial Crew Program.
Outside of SpaceX, Theo is an active mentor for youth science and engineering initiatives, including Big Brothers Big Sisters and other community programs in the McGregor area.
Mike Safyan
Vice President, Launch, Planet (www.planet.com)

Mike began his career in the space industry at NASA Ames, where he worked on the PhoneSat project, developing low-cost cubesat platforms that use smartphone technology. In 2011, he joined the eight person founding team at Planet Labs as a systems engineer. As the company grew from the initial eight employees to a global organization of over 450 people, Mike moved through a wide range of roles, from export regulatory licensing and compliance, overseeing Planet's global ground station network to managing Planet's launch strategy, the position he holds today.
In his early career at Planet, Mike was responsible for obtaining the company's FCC Operational License, the first ever obtained for commercial CubeSats. Since then, he has been involved in the launch of over 300 satellites across twenty different launch attempts, helping Planet's fleet grow to the largest in the world. Mike has served as an advocate for the SmallSat community as well as for Planet throughout his career, speaking at multiple conferences and workshops and negotiating with satellite operators including ORBCOMM, DigitalGlobe, Spire, and NASA to establish fair and equitable spectrum and orbital sharing agreements.
In 2017, Mike oversaw Planet's record-breaking launch of 88 Dove satellites on India's PSLV. The launch allowed Planet to achieve its Mission One: imaging the entire Earth every day from space.
Described by his colleagues as passionate, generous and remarkably level-headed, Mike dedicates time to the smallsat industry outside of his work at Planet as well. In 2016, he helped establish the Commercial Small Satellite Spectrum Management Association (CSSSMA), an industry organization that advocates for smallsat spectrum sharing. He also works with the Brooke Owens Fellowship selling Aerospace t-shirts (https://www.etsy.com/shop/StarfishPrimeApparel) to raise money, and volunteers with Meals on Wheels and Glide Church to help feed the needy in San Francisco.
The SSPI 2018 Mentor of the Year
Randy Segal
Partner, Hogan Lovells US LLP (www.hoganlovells.com/)

Randy Segal co-heads the Global Space Practice at Hogan Lovells, a position she has held for nine years. Her career in the space and satellite industry started in 1992, and includes many leadership roles, including serving as general counsel or director, for American Mobile Satellite Corporation, XM Satellite Radio, Hughes Network Systems, TerreStar Networks (now EchoStar), and Mobile Satellite Ventures/SkyTerra (now Ligado Networks).
At Hogan Lovells, Randy represents a wide range of clients, including some of the most active global satellite innovators and new space companies, startups, large Silicon Valley players, and even sovereign governments.
Throughout her career, Randy has served as a mentor, guide, and advisor for aspiring space professionals, particularly the growing number of young women entering the field. Her efforts include working with Satnews Publishers to profile more women at the company's SmallSat and Satellite Innovation Symposiums, as well as working actively with the Women in Space Initiative to advocate for mentorship and support for women in the satellite industry. For these achievements, the Women in Space recognized Randy as the first honoree for their Women in Space Excellence Award in March of 2017
Randy has also served as a visiting faculty lecturer at the International Space University since 2012. Prior to that appointment, she served as an adjunct professor at George Mason Law School for over ten years, further demonstrating her commitment to educating and mentoring the next generation of industry professionals.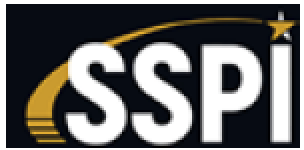 Randy is known to offer her experience and knowledge to everyone around the table, no matter what case or project she is working on. She has a deserved reputation as a trusted advisor for numerous industry people on a variety of issues, always making herself available to new industry entrants for quick chats, second opinions, and general advice.
According to Lisa Kuo, Head of Commercial Programs at The Aerospace Corporation, "Randy has been an advocate of helping newcomers navigate the complicated and sometimes confusing web of who's who. She has developed an insightful intuition about people, what makes them successful at companies at various stages, and actively seeks out people who would benefit from her mentoring to bring their companies to the next stage."
Outside the space and satellite industry, Randy dedicates yet more of her time to helping and guiding others. She has served on the board of directors for multiple not-for-profits over the last twenty years, including Capital Caring, Network for Teaching Entrepreneurship, and 1000 Urban Scholars. She has also taught a "Street Law" program to 9th graders at the Thurgood Marshall Academy for the past eight years, aiming to enhance the professionalism and aspirations of her students.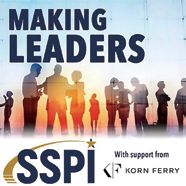 For her years of dedication to the industry, and her commitment to mentoring the next generation of space and satellite professionals, Randy Segal is a worthy winner of this award.
Founded in 1983, Space & Satellite Professionals International (www.sspi.org) is on a mission to make the space and satellite industry one of the world's best at attracting and engaging the talent that powers innovation. With more than 3,700 members in 40 nations, SSPI is the largest space and satellite industry association in the world.
SSPI also offers their Making Leaders series of webinars and reports that offer offer guidance on managing people, from recruiting and engaging new hires to managing talent for results.
One of SSPI's recent Making Leaders seminar feature the Chairman and CEO of Viasat, Mark Dangkberg — he was inducted into the Satellite Hall of Fame in 2015 for his many achievements.
SSPI will also be in attendance at these upcoming events:
NAB Show 2018, October 17 to 18
GWU CubeSat Presentation and Tour, October 18
---
MT Mechatronics and five antennas
The Mainz-based company MT Mechatronics Germany, a subsidiary of MT Aerospace AG, has been awarded a contract for the production and delivery of five antennas by prime contractor SCISYS Deutschland GmbH for the ground segment of the "Heinrich Hertz" national satellite communications mission.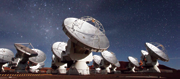 The five ground stations with antenna diameters between 7.3 to 13 meters will be performing various functions within the ground segment (in Germany). They will make it possible to control the satellite, execute and monitor the experiments and utilize the communication payloads on board of the satellite.
With the German "Heinrich Hertz" satellite communications mission, it will be possible to test new technologies under the extreme conditions of outer space and to carry out around 20 communications, antenna and satellite technology experiments on board the satellite.
In addition, the satellite will be fitted with an independent telecommunications payload, which will be used by the Federal Ministry of Defense for communication purposes.
Heinrich Hertz is being sponsored by DLR Space Management using funds provided by the Federal Ministry of Economics and Energy (BMWi) and with the participation of the Federal Ministry of Defense (BMVg).
Hans Steininger, CEO of MT Aerospace AG and thus the parent company of MT Mechatronics, said that the firm is pleased that SCISYS has selected us as the supplier for the antenna technology. This underscores MT Mechatronics' capabilities and skills in the field of satellite communications.
www.mt-mechatronics.com
www.scisys.co.uk/where-we-work/space.html
---