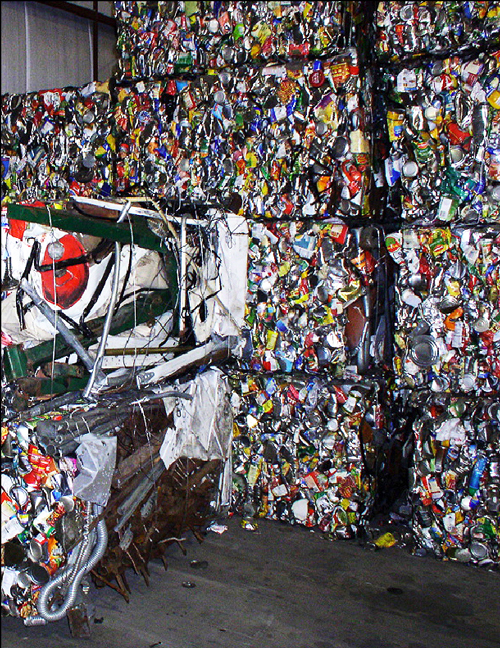 Long before the term "recycle" became the buzzword of the times, peddlers of pre-owned satcom equipment were scouring the planet in search of post-warranty treasure — bargain-priced system components scarred from years of faithful service, but with some operational time presumed to still be left on the clock.
Vast inventories of potential harvests were created by the widespread demise of teleports unable to survive fierce competition and turbulent markets, and like hungry buzzards circling high above the parched carcass of a wandering desert steer doomed to a drink-less fate, resourceful brokers would lie in wait for the last motor, blower or fan to udder its final gasp — a death knell preceding the inescapable finality of liquidation.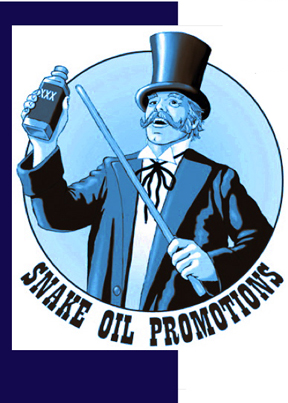 But with MTBFs calculated to be in the millions of hours (by the manufacturers of course), satcom products had a propensity to outlive the life spans of the businesses for which they were originally purchased. This created the opportunity to resurrect dormant craftsmanship so it could once again generate precious revenue, breathe life into a new business plan and yield huge savings for architects desiring to build Earth stations on the cheap, or in days instead of months. br />
Despite the promise of these obvious benefits, the adage "buyer-beware" has never been more applicable. I've had the personal pleasure of working with used product brokers who conducted business with integrity and with the utmost in ethical practice, but history has shown that evil lurks in the shadows of this seemingly obvious value proposition.
Years ago, I fell victim to an unscrupulous broker, deceived, oversold, and ultimately betrayed, by a slick-talking troll I mistook for a charismatic purveyor of pre-owned bounty. This fork-tongued serpent possessed an inane talent for looking one straight in the eye and spewing words completely void of truth and rife with undeliverable promises.
Mesmerized by a sales pitch worthy of
Dale Carnegie
himself, this convincing demon lured me down a long dark path of despair — a path paved with financial disaster and emotional distress.
Being a system integrator at the time, I had the immediate need for a 9 meter antenna system that was on my list of deliverables for an Earth station we were constructing for a new customer. Facing schedule pressure to meet a critical uplink, the long lead-time for a newly-manufactured antenna threatened our committed timeline with impending disaster. Boy, was I was in trouble!
While perusing the advertisements in a popular industry magazine, I came across an ad promising huge inventories of quality, used equipment ready for immediate delivery. Being new to this concept, I was skeptical to say the least.
But a guided tour of the serpent's lair revealed a seemingly inexhaustible supply of de-commissioned Earth station components piled about like Lego blocks ready to be assembled into instant systems. I could actually visualize the end to a history of being slave to equipment manufacturers' long deliveries and high prices.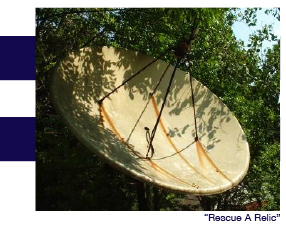 Like an oil-soaked puffin flapping helplessly in the wake of the Exxon-Valdez and drifting aimlessly into the arms of an awaiting PETA volunteer, I was from the scorn of an unhappy customer under immense pressure to get a satellite link established and identifying me as the only remaining hurdle. But was I truly saved?
Hardly
!
Though delivery of the equipment to the site was expedient as promised, an 8-meter mount, 9-meter reflector and 11 meter feed equals one unusable pile of scrap metal. To quote the installers on site, "the bolt-holes don't line up!" With tail-tucked and white flag in hand, we appealed to the antenna manufacturer's sympathy and received an expedited, though deathly long delivery.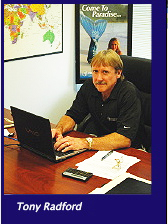 In the end, all was made right. The critical broadcast was facilitated by a contractor (at my expense), my customer received a new antenna, my company lost money and the broker slithered back under the rock from whence he came, never to be heard from again. Though permanently scarred by the resulting experience, the trap into which I fell was indicative not of a market, but of an individual with a demonic soul sculpted by forces of evil. But as they say, any experience can create a positive result.
The only way my personal tragedy could be entered into the
Chronicles
was to have lived it. A testimonial intended to expose the potential mine field one might be forced to navigate should the necessary due-diligence not be done prior to taking the "used" route.
The moral of this story is simple. The availability and brokerage of quality used equipment has a distinct and quantifiable value to the industry. When purchased through a reputable broker, great deals can be had, schedules reduced and savings realized. But a word to the wise - work only with individuals that have notoriety in the industry for standing behind their services and a reputation for going the extra mile to ensure customer satisfaction.
Quality brokers are out there vying to keep the earth's landfills free of satcom's pre-owned treasure. So do the world a favor, rescue a relic. After all, wasn't analog really more fun?