In late January, ten Starlink satellites equipped with inter-satellite laser links (ISL) were launched, and the founder of SpaceX, Elon Musk, tweeted that in addition to these satellites, all future Starlink satellites would also have ISLs.
The launch represented a five-fold increase of total laser terminals launched into orbit to date. In many ways, this represents a landmark milestone for optical SATCOM technology and we should expect a large influx of these new communications terminals during the coming years.
Today, government customers dominate laser communications terminal (LCT) revenues, driven in particular by security-specific (and higher data-rate) requirements. The technology is critical to many military actors operating in RF-denied environments involving UAS operations, or high security applications from both GEO and LEO HTS.
According to NSR's recently published Optical Satcom Markets, 3rd Edition report, the market for laser comm terminals represents a $3 billion opportunity over the next ten years. Indeed, NSR forecasts more than 1,000 ISL terminals for space-based applications to be shipped by 2025. However, it is not just for satellite, but closer to Earth for larger Unmanned Aircraft Systems (UAS), as well.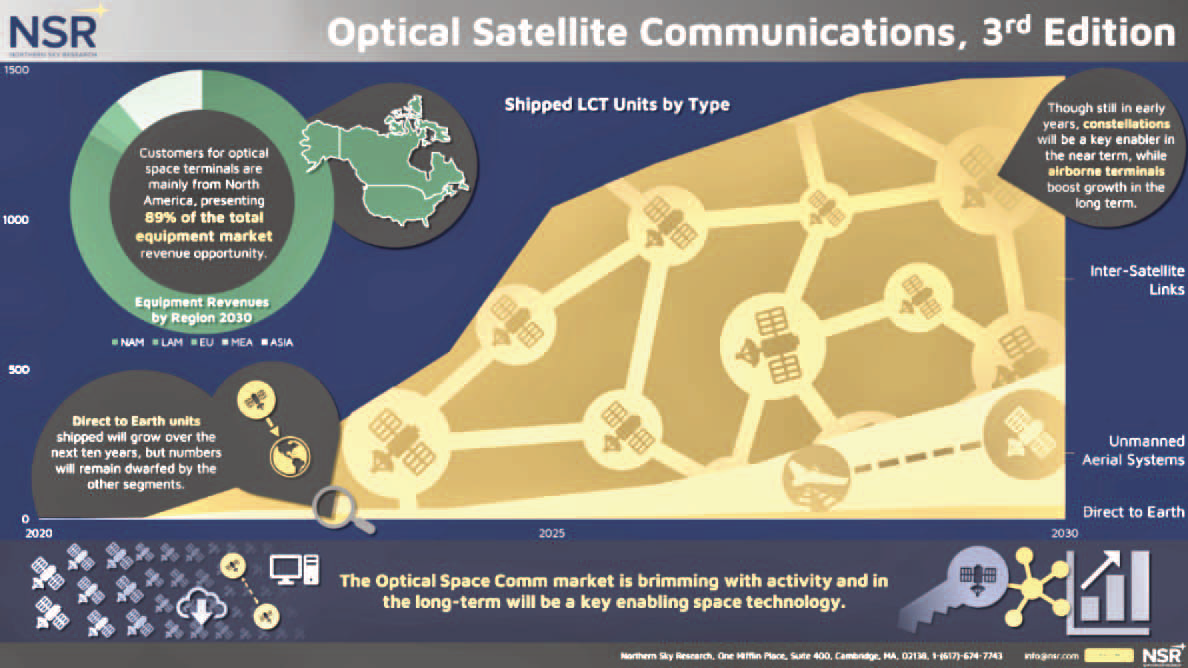 Radio frequency communication (RF) has yet to reach the limit of its inherent capacity offer. This is, however, expected to change with the emergence of increasingly data-heavy applications which, in the long-term, will drive the adoption of optical SATCOM. Specifically, optical laser communication may boast superior data rate speeds, even if in the near to medium-term, the pricing of equipment is a big impediment in competing with RF, to such that the upcoming cadence of demos should help drive volume and, in turn, impact prices.
While SpaceX is currently producing terminals in-house, other players in the optical SATCOM market are launching more than 15 on-orbit demonstrations during the next three years. Airbus and Xenesis, AAC Clyde's subsidiary Hyperion Technologies, the U.S. Department of Defence (DoD) and NASA are just some of the many players planning demos. This implies that the industry will likely see an increase in offers of various space-verified laser terminals and related necessary components.

In the near-term, suppliers are scrambling to get their production lines operational as revenues mature, post 2025, and lower volume terminals are expected to be brought to the market with economies of scale that will lower the price.
The industry has benefited from strong government support, with initiatives such as the Public-Private-Partnership between Airbus and ESA's European Data Relay Services (EDRS — also known as the Space Data Highway), and Japan's recent launch of the Japanese Data Relay Services (JDRS-1) satellite in 2020.
Looking ahead, NSR expects this trend to continue with China and Russia's optical data relay systems to come online to support their respective planned Earth Observation (EO) constellations, much like the Space Data Highway supports Europe's Sentinel satellites with data downlink.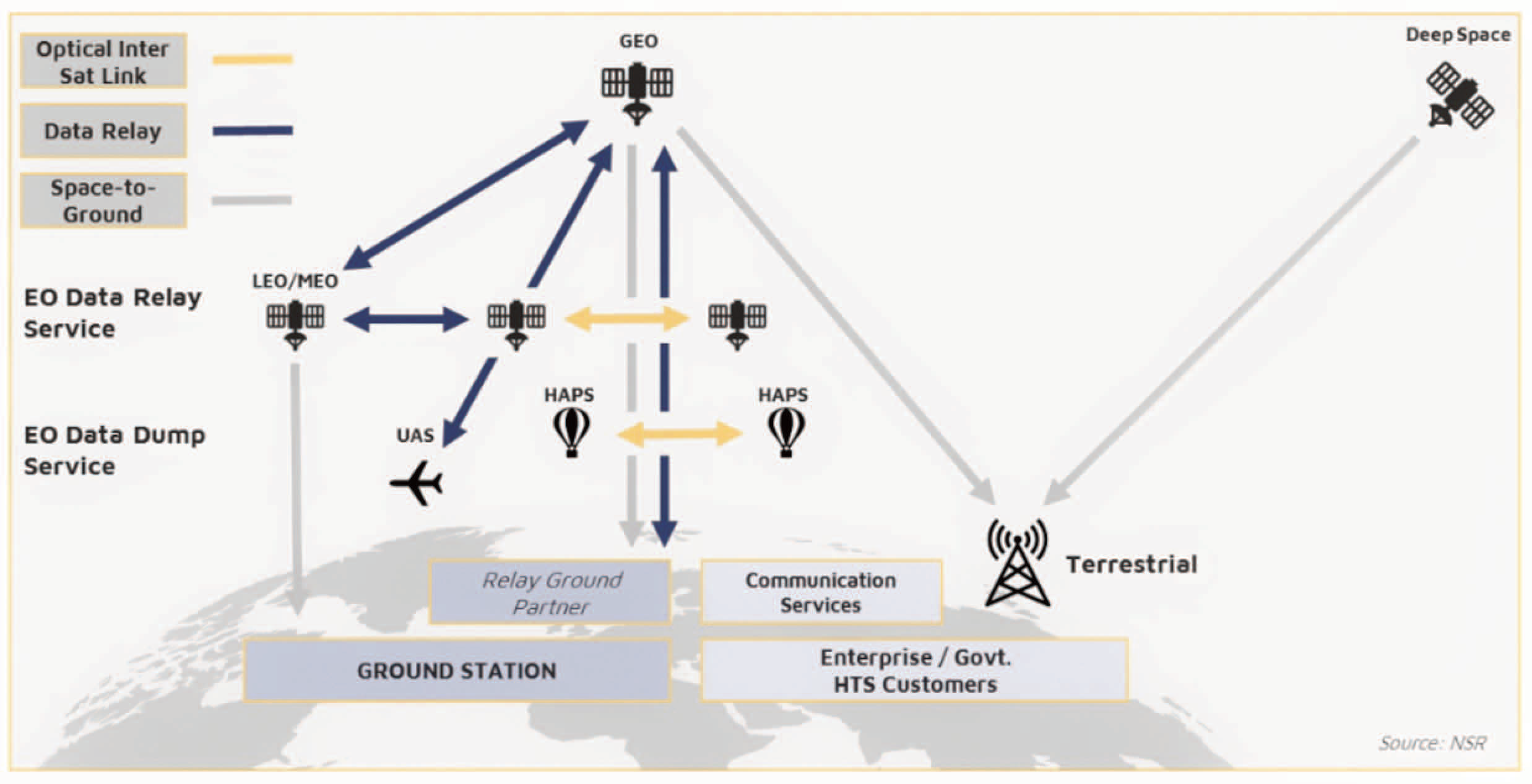 Commercially, today's optical SATCOM market is in the process of customer trials, with equipment manufacturers dedicating intensive capital resources toward their production lines to meet the oncoming constellation and UAS demand.
Within five years, a greater supply of space-verified and competitive laser communication equipment (for all sizes) will enter the market, as seen from planned demos and funding announcements.
SpaceX may manufacture their LCTs internally; however, their recent launch signals lasercom's technological readiness and the wave of future commercial demand that can be anticipated.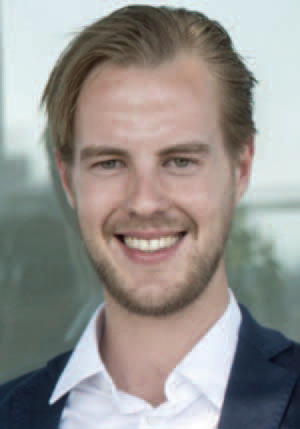 With security concerns driving decisions around the globe, NSR expects government customers to continue driving the development of the commercial sector, and constellations such as Starlink, Project Kuiper and Telesat to expand their services to a wider commercial market. In reality, the time for optical SATCOM is much closer than ever before realized.
www.nsr.com
Author Arthur Van Eeckhout is an NSR Analyst based in Belgium.
---