Steve Jurvetson, Partner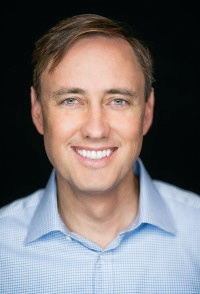 DFJ
Steve Jurvetson is a partner at the venture capital firm DFJ. His current board responsibilities include Planet Labs, SpaceX, Synthetic Genomics, and Tesla Motors (TSLA). He was the founding VC investor in Hotmail, Interwoven (IWOV), Kana (KANA), and NeoPhotonics (NPTN). He also led DFJ's investments in other companies that were acquired for $12 billion in aggregate.
Previously, Steve was an R&D Engineer at Hewlett-Packard, where seven of his communications chip designs were fabricated. He also worked in product marketing at Apple and NeXT Software and management consulting with Bain and Company. At Stanford University, he finished his BSEE in 2.5 years and graduated first in his class, as the Henry Ford Scholar. Steve also holds an MS in electrical engineering and MBA from Stanford.
Steve was selected by Deloitte as "Venture Capitalist of the Year", by Forbes as one of "Tech's Best Venture Investors", by the VC Journal as one of the "Ten Most Influential VCs", by Fortune as part of their "Brain Trust of Top Ten Minds" and "The Valley's Sharpest VC" on the cover of Business 2.0.
---
Professor Sir Martin Sweeting, Founder and Executive Chairman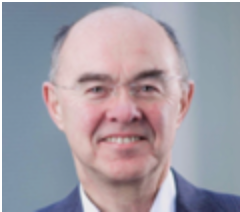 Surrey Satellite Technology Ltd.
Professor Sir Martin Sweeting is the Founder and Executive Chairman of Surrey Satellite Technology Ltd. He pioneered rapid-response, low-cost and highly capable small satellites using modern consumer (COTS) electronics devices to change the economics of space.
In 1985, he founded a spin-off University company (SSTL), which has now designed, built, launched and operated in orbit 49 nano-, micro- and mini-satellites. These smallsats include the international Disaster Monitoring Constellation (DMC). SSTL also built all of the 22 navigation payloads for the European Galileo operational constellation and a low-cost, medium-resolution SAR minisatellite (NovaSAR).
SSTL has grown to 500 staff in number, with annual revenues of $150 million—total export sales to 24 countries have approached $1 billion.
As Chairman of the Surrey Space Centre as well as being a distinguished professor at the University of Surrey, Sir Martin heads a team of 90 faculty and doctoral researchers investigating advanced smallsat concepts and techniques, acting as the research laboratory for SSTL — a true example of real academic-commercial synergy.
Sir Martin has been appointed OBE and knighted by HM The Queen, elected a Fellow of the Royal Society and a Fellow of the Royal Academy of Engineering, and he has received the prestigious von Karman Wings Award from CalTech/JPL.
In 2016, Sir Martin was identified by The Sunday Times as one of the UK's 20 most influential engineers, confirmed again in Debrett's 2017 list of the 500 most influential people in the UK.
---