MEASAT And RR Media Drive CBS Reality Channel Into African Continent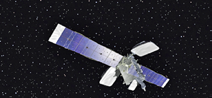 MEASAT Satellite Systems Sdn. Bhd ("MEASAT") and RR Media have launched the CBS Reality channel across the African continent.
The channel is available to pay TV operators via the AFRICASAT-1a satellite at 46.0 degrees East. CBS Reality features documentaries and real life dramas.
The AFRICASAT-1a satellite provides C-band beams with excellent look angles across the African continent and island nations. AFRICASAT-1a is increasingly preferred by channel operators and content providers.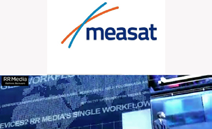 "With MEASAT, we are creating a premium selection of Tier One channels that we are able to offer to Pay TV operators and cable providers across the African continent," said Shlomi Izkovitz, VP Global Sales, RR Media.
Yau Chyong Lim, Chief Commercial Officer at MEASAT, added, "MEASAT is on track to build 46.0 degrees East as Africa's leading video hotslot."
measat.com/
rrmedia.com/
---
AsiaSat Appoints Yan As Vice President, China Operations
Asia Satellite Telecommunications Company Limited (AsiaSat) has appointed Ms. Zhang Yan as the company's new Vice President, China, to take over the responsibility of Mr. Zhang Hai Ming, who has retired from the firm.
Zhang Yan started working with AsiaSat in 2008 as the Chief Representative of AsiaSat Beijing Office and General Manager of CITICSat, AsiaSat's partner in China.
She will assume all responsibilities previously held by Zhang Hai Ming and lead her team to serve existing customers and develop new business in the Chinese market.
She will also maintain close working relationship with CITICSat, who holds the exclusive right to market AsiaSat's transponder capacity in China.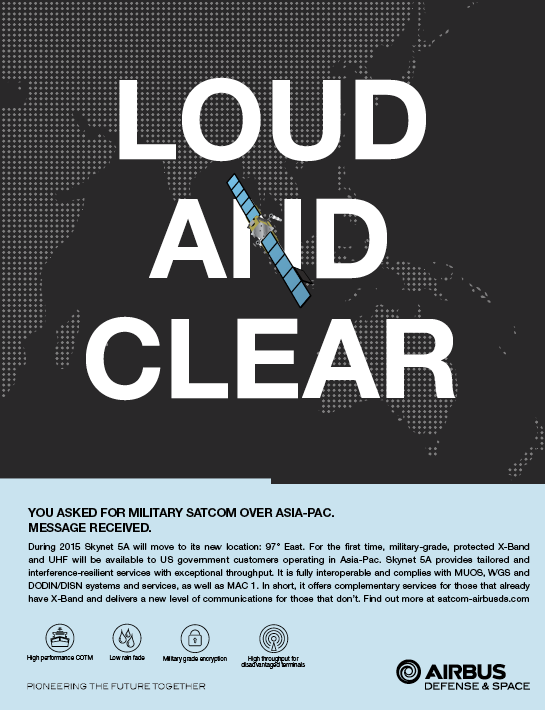 Zhang Hai Ming acquires a consultancy role to continue to serve AsiaSat.
Zhang Yan has more than 22 years of experience in the satellite industry with various management positions, covering areas in engineering, sales and marketing.
Prior to joining AsiaSat, she worked for a satellite operator for more than 15 years.
She holds a Bachelor's Degree in Engineering, majoring in Image Transmission and Processing, and an Executive Master's Degree in Business Administration from Beijing University of Posts & Telecommunications.
asiasat.com
---
Advantech Wireless And Decibel Technology Make Great Sounds
Business transactions that enable a local business to become a reseller/partner for a much larger company result in a win-win for both parties involved.
Advantech Wireless, a provider of High Throughput Satellite (HTS) broadband communications solutions, has appointed Decibel Technologies as an authorized reseller/partner in India.
Decibel Technologies will provide sales as well as customer service, support and training to customers throughout India.
"As a global company we are committed to supporting our customers in every region of the world, our recent expansion in Southern Asia has led to the need to establish high quality sales and support channels for our products," said Shahid Rahman, Vice President of Sales and Business Development for Advantech Wireless in South Asia.
Randeep Sethi, President of Decibel Technologies, said, "We are pleased to partner with Advantech Wireless to help them continue their growth in both RF and SATCOM products in India. Their industry leading expertise in solid state amplifiers and satellite networks will bring many advantages to Indian and regional customers as our market continues to become more connected to high bandwidth digital and television services."
The agreement was signed by Mr. Sethi and by Mr. David Gelerman, President and CEO of Advantech Wireless at a ceremony at the 2016 NAB Show in Las Vegas.
advantechwireless.com/
decibeltechnology.com/
---
Gogo Goes With SKY Perfect For JAL Domestic Flights Capacity
With plans to launch more satellites this year, SKY Perfect JSAT plans to keep up with the growing bandwidth demands—but for now, they have a good arrangement with GOGO.
Gogo (NASDAQ: GOGO) and SKY Perfect JSAT Corporation ("SKY Perfect JSAT") have announced the two companies have entered into partnership for increased satellite connectivity over Japan.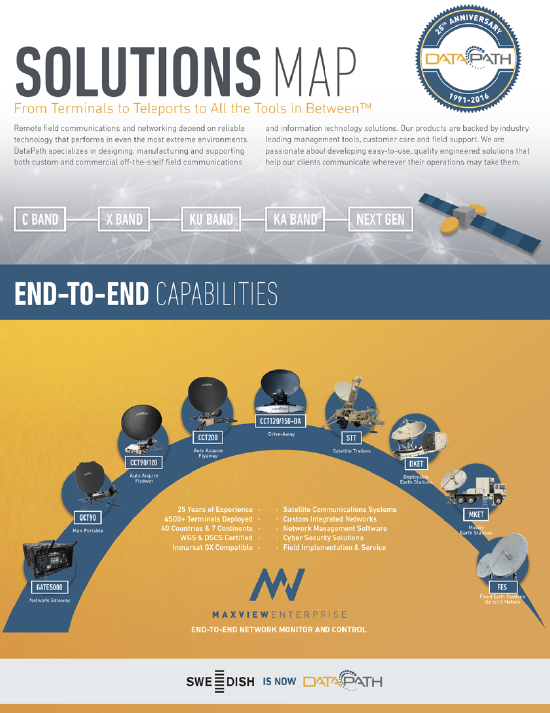 Gogo will leverage the JCSAT–5A satellite high throughput beam to increase capacity, which ultimately means better performance for its service to Japan Airlines (JAL). To kick off the new agreement, Gogo will be offering passengers on all JAL domestic flights 15 minutes of free Wi-Fi on each flight.
Anand Chari, Gogo's CTO, said, "SKY Perfect JSAT is the largest satellite operator in Asia and by leveraging their high capacity JCSAT–5A satellite, we are able to deliver more bandwidth at lower costs to customers like JAL and their passengers."
Shinji Takada, President & Chief Executive Officer, SKY Perfect JSAT, said, "This year, we are launching several satellites including JCSAT-14 and JCSAT-15 which have very unique Ku-band coverage over Pacific region and Indian ocean region, further, we will be launching Horizons 3e, a newly Ku-band HTS, in 2018."
Gogo and SKY Perfect JSAT have also partnered to provide satellite communications services over the Pacific region with the new JCSAT-14 satellite, which was successfully launched on May 6th.
gogoair.com
jsat.net
---
RigNet Express Services... Expressly For Remote Locations
RigNet, provider of digital technology solutions focusing on serving energy facilities, maritime vessels and other global remote locations, announces its launch of Global Xpress (GX) services based on Inmarsat's globally available, Ka-band, high-throughput satellite (HTS) network.
In 2013, RigNet was selected as Inmarsat's preferred partner to launch Global Xpress into the oil and gas industry. Global Xpress is the first Ka-Band satellite network from a single operator to deliver a global footprint that supports increased data rates and global mobility, at affordable price points. Whether onshore or offshore, the network architecture allows the use of small footprint antennas that save deck space at a remote location. The GX design simplifies the remote installation process and decreases the time for deployment, while providing consistency in the hardware for ease of sparing and maintenance.
This unique service allows companies to utilize a single satellite platform with global standards across their geographically dispersed organizations. GX delivers a reliable high-speed, seamless connection that gives a better end-user experience than those found in traditional satellite services to the oil and gas industry. The network's high-throughput and "comms on the move" (COTM) capability makes it a perfect fit for essential applications and crew welfare communications in the oil and gas industry. Whether your application is in drilling, production, energy maritime, or support services, GX has a solution that improves the efficiency of your operations.
Marty Jimmerson, Chief Executive Officer, RigNet, Inc., said, "Leveraging GX to deliver a hybrid solution that combines traditional and next-generation technology for our clients is where we see the industry going."
Greg Ewert, President of Enterprise at Inmarsat, said, "The digital oilfield is evolving into an intelligent and data-driven space where technology solutions can save businesses both money and time like never before."
rignet.com
inmarsat.com
---
Nigerian Digital Switchover, Courtesy of SES And CCNL
SES (NYSE Euronext Paris and Luxembourg Stock Exchange: SESG) has signed a multi-year agreement with Cable Channels Nigeria Ltd. (CCNL) to provide a strategic, reliable and stable video platform, via SES's prime orbital position 28.2 degrees East, for the provision of Digital Terrestrial Television (DTT) and Direct to Home (DTH) broadcast platforms in Nigeria—SES will use teleport services provided by its local partner, Computer Warehouse Group Plc. (CWG).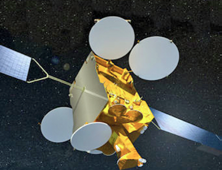 CCNL, a company licensed by the Nigeria National Broadcasting Commission (NBC), is the certified content aggregator and platform owner for the free-to-air DTT and DTH platforms in Nigeria, and is playing a key role in the Nigeria Digital Switchover (DSO) process by getting channels onto the land-based DTT network and onto satellite as DTH, both offered under the brand FreeTV.
SES will be providing the space segment and specific platform services for the DTH service which will be used to feed the DTT transmitters around the country—a Hybrid DTH/DTT solution. Using teleport services provided by SES local teleport partner CWG, the channels are aggregated from all over Nigeria by way of satellite, microwave, fibre, or IP, and then multiplexed before uplink to the ASTRA-2F satellite at 28.2 degrees East.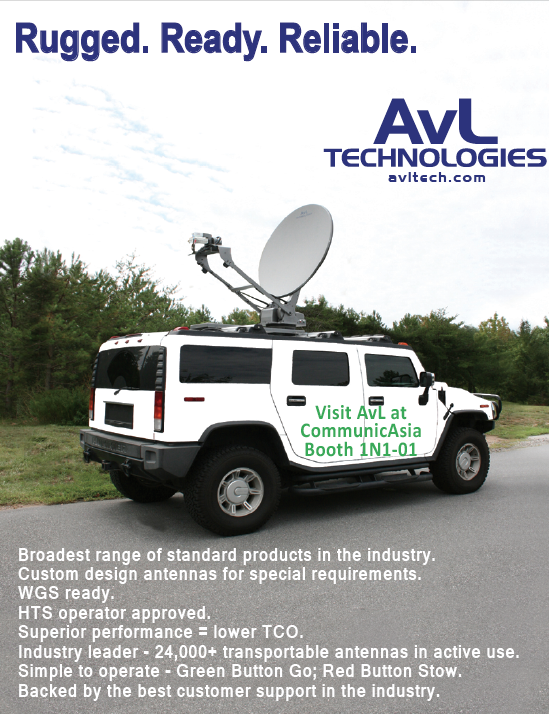 According to Mohammed Bawa, the Vice Chairman of CCNL, this agreement will move more than 25 million households from three to four analog channels to 15 channels at launch. This will then increase to at least 30 channels that will be broadcast with digital picture quality and sound.
"This agreement with SES will have a massive impact on consumers as we move towards the Nigeria DSO process. It moves over 25 million households from three to four analogue channels to 15 channels at launch, increasing to at least 30 channels in digital quality picture and sound," said Mohammed Bawa, Vice Chairman of CCNL.
The Senior Vice President of SES Commercial in Africa, Ibrahima Guimba-Saidou, added that the service will provide 100 percent coverage for the Nigerian DSO through DTT and DTH, enabling viewers to receive high quality TV throughout the country, regardless of the viewers' location.
---
Inmarsat's STEM Support In South Africa
Inmarsat is supporting a business and education partnership that aims to significantly improve schooling for all children in South Africa.
Partners for Possibility (PfP) is addressing the education crisis in the country, which was ranked 138th out of 140 in the World Economic Forum Global Competitive Report 2015/16 for the quality of its education system, and came bottom for maths and science teaching.
The program partners school principals with business leaders on a one-to-one basis to promote leadership development. The partners work together for one year to design an improvement plan for their school and get teachers, students, parents and the local community involved. PfP's ambitious goal is to enable all South African children to receive a quality education by 2025 and having supported, positive school principals that back the campaign is critical to making this happen and changing the face of education in the country.
Inmarsat is a strong supporter of education initiatives, especially those recognizing the importance of STEM (science, technology, engineering and maths) subjects. The company is sponsoring four PfP partnerships at schools in Cape Town.
Gordon McMillan, Inmarsat's Global Government Head of Business Development for Africa and the Middle East, who is based in Cape Town, is involved in the program. He has been partnered with Greg Andries, Principal of Vissershok Primary School, which has 560 school children and 16 teachers.
This rural government school serves an under-privileged farm-working community, and the children of families living in a disadvantaged, informal settlement nearly 8 km away.
Gordon said, "This award-winning program now extends to over 400 schools and has been endorsed by a large number of influential politicians, academics and business leaders in South Africa, including the former finance minister Trevor Manuel, the current Public Protector, Advocate Thuli Madonsela and Professor Jonathan Jansen, Chair of the Ministerial Committee on Further Education and Training. Inmarsat has an opportunity to make a real difference to the leadership effectiveness of principals in four under-resourced schools in the Cape Town area, with the potential for sustainable and far-reaching positive change for the schools' pupils, teachers and their wider communities."
inmarsat.com/
---