According to the GSMA Association, approximately 50 percent of the population of Africa — meaning 600 million people — do not have access to a mobile broadband service.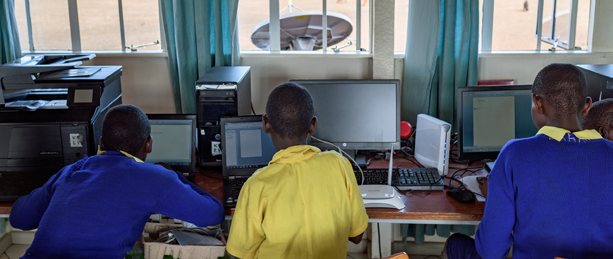 In virtually every other part of the planet, a level of connectivity is becoming ubiquitous, especially in urban areas.
Africa presents a unique geographical challenge that has so far limited the reach of telecoms services in rural locations and sections of the major cities. Allied to this are the challenges from a social and political point of view where entry into some particular markets can be difficult for a range of reasons, making it challenging to deploy fixed-line, mobile or satellite communications.
This year, 2017, marks the 10th anniversary for Yahsat, a UAE-based satellite operator that currently operates in 28 countries across the Middle East, Africa, South West and Central Asia. To date, the company has installed more than 51,000 terminals.
A major part of the company's strategy is to help connect Africa with YahClick, the leading satellite broadband Ka-band service provided by Yahsat, seen as the number one satellite internet provider in Africa. The company is getting ready for the launch of its third satellite — Al Yah 3 — resulting in significantly expanding YahClick's footprint in Africa and making a first-time entry into the Brazilian market.
The highly-anticipated Al Yah 3 will present a Ka-band payload with 58 spot beams that will provide services for 60 percent of the African population. Once operational, Al Yah 3 will join the satellite's predecessors, which are currently serving parts of Africa, enabling millions of people access to digital services for the first time.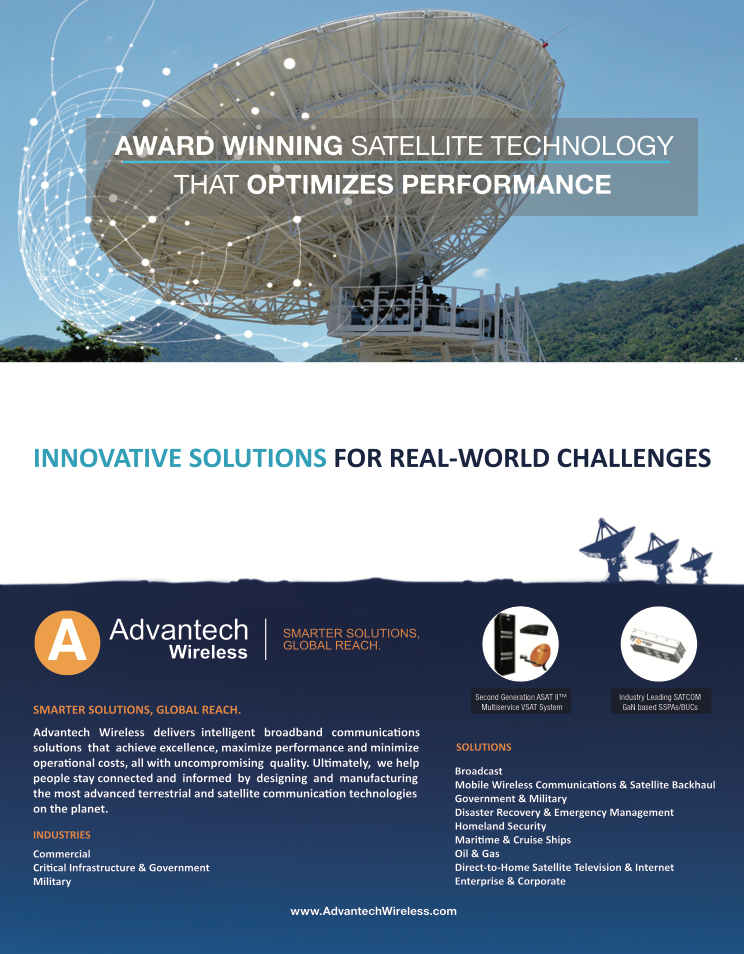 SATCOM Helping Rural Communities Today
Yahsat has deployed satellite communications to great effect in South Africa. The Eastern Cape covers 65,000 square miles, much of which is covered by incredibly diverse and rugged countryside that's home to numerous small, rural communities.
Due to the remoteness of many of these South African towns, there is a huge reliance on local resources to provide quality educational tools. Central to these efforts are the community libraries that will often play host to workshops and training schemes for people in the area. Traditionally, incorporating digital tools has been difficult because connectivity can be patchy or simply does not exist.
To help solve this problem, YahClick teamed with VOX and The National Library to provide satellite broadband internet services to more than 200 public libraries in the Eastern Cape, reaching a population of over six million people. Due to YahClick's ability to deploy without the need to worry about the terrestrial restrictions encountered within these areas, the company was able to connect these important libraries at a fraction of the cost of what using fiber in the ground would total.
Solving Healthcare Issues
Across Africa, the access to healthcare services has been a problem that has plagued the region for decades. Delivering the services that are needed can be difficult as there simply is not enough medical expertise on the ground to help diagnose and treat patients, particularly so in the isolated areas of the continent. There have also been enormous challenges surrounding the manner in which patients' medical records are shared to ensure consistency of care.
Kiambu County is one of the 47 counties in Kenya. Some 40 percent of the residents of the county live in rural areas and are currently being served by 98 public healthcare facilities. Out of the healthcare facilities that are designated to provide services in the county, there are 30 health centers dedicated to providing wider healthcare services to residents.
One of these healthcare centers is the NGEWA health center, which offers outpatient and maternity services. For health centers such as NGEWA, it is essential for them to stay in touch with other facilities, ensuring patients receive the correct care based on the most accurate information.
As communication between the centers was becoming increasingly critical, there was a desire to connect dozens of urban and rural healthcare facilities to deliver a more joined-up approach to providing care to these residents.
Part of the communications requirement was to install a system that could share important information, such as patients' medical history, inventory management for drugs, and to track staff on the ground to ensure care coverage when nurses or doctors are on leave and their absence is factored into the deployment of services. The access to telecommunication services would enable each center to share best practice tips and advice for the challenging situations faced by medical staff via teleconferencing facilities.
Through the implementation of new software and the delivery of YahClick services, healthcare facilities are now able to share crucial information. This helps them to manage patient inquiries and to handle simpler cases in the clinics without referring such cases to specialist consultants.
This saves time and results in major cost savings for the patients who are seeking healthcare services. For instance, most of the local farmers can now receive medical assistance without the necessity of traveling long distances for check-ups or consultations.
Today, approximately 10,000 daily patients are provided with healthcare services in the county, thanks to improved communication between healthcare facilities. Meanwhile services and treatment have become quicker and offer less expensive options for communications deployment by local authorities. Most importantly, this technological change in the organization of healthcare in the area has resulted in a major reduction in mortality rates.
What The Future Might Bring...
The expansion of education and healthcare services will be extremely important to the communities that will soon experience enhanced connectivity, thanks to the Al Yah 3 satellite.
In the years to come, telehealth will become far more commonplace. Patients in the most remote locations may be able to use a digital medical service to help diagnose cases without the necessity to visit a medical expert. In some cases, a consultation could be carried out via a smartphone or a tablet, which will also reduce the amount of time doctors and nurses formerly spent on travel.
Connectivity will also enhance education. Entire lesson plans, teaching materials and e-learning seminars will be made available far more easily. Teachers will be able to plan entire school years by accessing a central terminal where all of the digital tools they will need to plan a semester of training becoming available to them.
Students, too, will be able to gain greater access to the internet for research projects and homework. They will also be able to submit work through online portals, decreasing the reliance on paper and books, thereby ultimately reducing the cost for local education authorities.
However, educational and healthcare services may be the tip of the iceberg for the benefits Africa experiences as the continent becomes more connected.
One such benefit could be the way in which Africans receive banking services. According to the latest estimates from The World Bank, Africa leads the world in mobile money accounts. Just 2 percent of adults worldwide have a mobile money account, compared to 12 percent of adults in Sub-Saharan Africa.
As the availability of connectivity increases, the use of mobile banking and FinTech solutions may increase in popularity, helping underserved rural communities to access the traditional banking services that are available to the rest of the world.
To learn more about YahClick and the work the service is carrying out in Africa today, please access the following link below to watch a short video about some the company's other work around the world: https://www.youtube.com/watch?v=cn2nLIyM9O4&feature=youtu.be
---