Chris Forrester met with Barrie Woolston, the Managing Director of Satellite for the United Kingdom (UK)-based transmission and teleport specialists, Arqiva, for a discussion regarding his view of the market.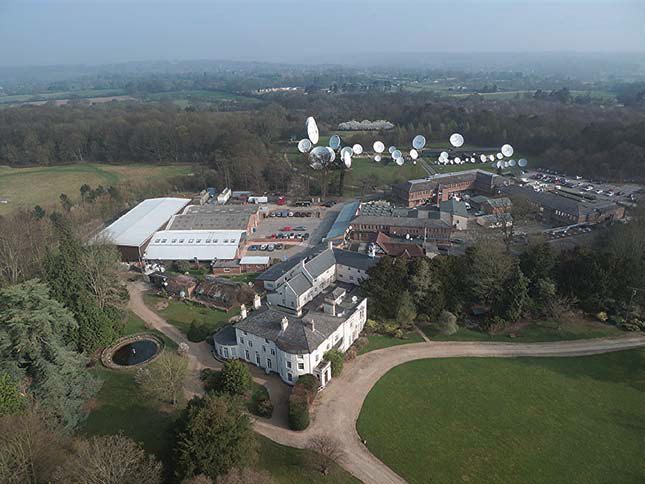 Arqiva already has an enviable position in terms of European—and further afield—satellite connectivity, as well as being responsible for much of the UK's TV broadcasting transmission and supply of most of the nation's cellular relay towers. The company's main customers include the BBC, ITV and BSkyB. However, recent moves have seen Arqiva take a much greater interest in Asia—expansion to other regions of the world are all part of the company's plans.
The need to expand beyond the UK is quite easy to explain. At least up until the end of 2013, Arqiva's revenues (around the £821-832 million mark) have been flat. In September, the company opened a new office in Singapore and the staff is seeking new Occasional Use business to support, especially in the sport market segment.
Arqiva has recently added playout and the uplinking of all of Turner Broadcasting's content (other than CNN) to its European and APAC customers. Barrie Woolston said this is a definite trend for the company. "It is all extremely positive for us. The Turner deal was important, and won against tough competition. We moved all their EMEA operation to our Chalfont HQ and, once that was proven to work, the discussion moved towards Turner's Asia output. Everything, again, went through a tendering process and we managed to put forward a most compelling deal for them."
SES' playout operation near Munich had won a similar contract, effective in November of 2013, to play out five channels for Turner Broadcasting for Germany and Austria, and including 'catch-up' services for the Benelux market.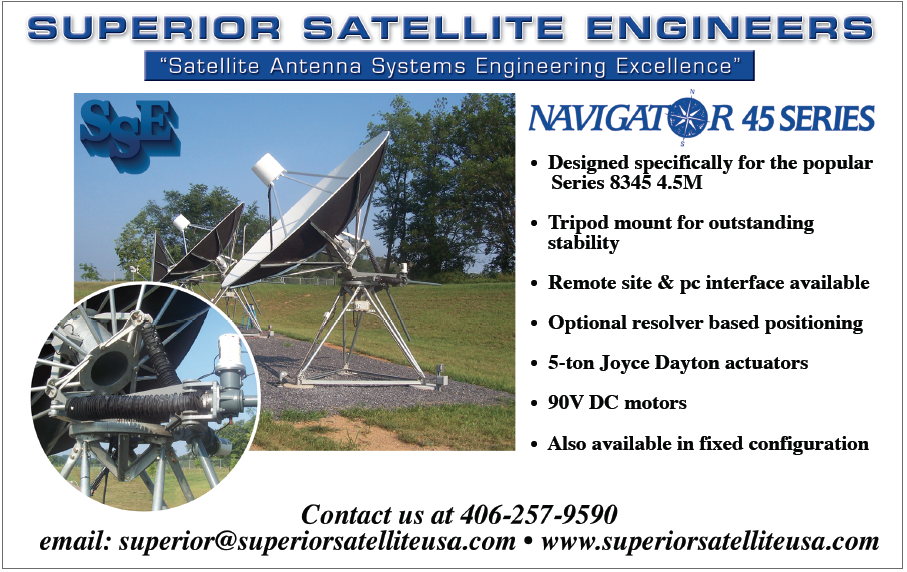 Woolston said that the recent Eurozone financial crisis forced many broadcasters to re-evaluate their operations, not only in terms of playout, but the very structure of a channel and its appeal. "Some channels have closed, and others launched to take their place," Woolston said. "This means that while we are not seeing massive growth, there is business to be obtained."
Arqiva's Turner contract covers 22 channels over EMEA and 17 channels for Asia. However, the deals do not cover the CNN family of channels. "Turner is looking closely at how their business grows and is being run," added Woolston. "Of course, we do not know what those plans are, or how they might evolve, but we are extremely happy to be part of their current support mechanism."
Questioned as to which other main broadcasters Arqiva might now be targeting for play-out, Woolston was somewhat coy, admitting that he sensed Discovery's London operation might stay in-house, but preferring to stay silent on the other major players.
"We welcome looking at any that might wish to move," he said. "We are set up to invest heavily in core infrastructure and to economically run multiple channels and in all the complexity that's expected these days. It is what we are all about. However, Quality of Service (QoS) is everything to our clients, but they are all quite price conscious. Somehow those two aspects have to blend together. We are proud that we can deliver quality, but neither are not the cheapest—or the most expensive—in the market."
Arqiva is a well-known supplier of Occasional Use facilities, either through its own transponder leases or ad-hoc OU contracts. Woolston said that its OU work has grown 60 percent over the past three years.
"It is quite unbelievable growth, and it seems to be continuing. We concentrate on Sports and Events, although we tend to leave the News segment alone. However, if there is breaking news that needs a quality of service element, then we get involved. But with our main focus being on Sports, we are seeing demand growing and developing for us. This is reflected by the consumer, where there seems to be an insatiable appetite for sport. Indeed, this growth is driving our commitment in Asia where there is just as great a demand, and from the USA in terms of interest in Asian sport."
Woolston is a firm believer in 4K/Ultra-HDTV, but doesn't see it making much of an impact just yet. He recognizes that the 4K demand might well come from sporting events and that such should also make an impact in what he describes as 'long shelf-life programming.'
"Wildlife, natural history and similar programming will originate in 4K, and, why wouldn't they? Trying to make a business model for 4K (for broadcasters) is really challenging. Here we are talking 4K, but we are far from a full conversion to HD yet. There are plenty of people still happy using Standard Definition (SD). It is a common standard, and for some broadcasters, they cannot make a business case for switching to HD, let alone 4K. We also need to see a complete end-to-end technology chain in place for 4K—it isn't there yet. However, we've done some trials on our terrestrial networks and we know it works. We are ready."
Arqiva is—at least, for the moment—also keen on supplying playout services for OTT and second-screens, whether tablets or smart phones, and for which broadcasters seem to have a huge enthusiasm and appetite.
"We have heard a number of people suggesting that the future is OTT and that second screen demand will grow and dominate the business. We are not so certain. Our view is that 'ordinary' linear TV will always be present. Of course, Social Media is, and will, stay important, especially when there's a TV link to something consumers wish to access. People will use Social Media, but it is driven in our business by live TV."
Important as these technology demands are, it is international expansion that's high on Arqiva's agenda, especially in terms of satellite. "Our refinancing last year is now squared away and we know where we are in terms of future Bond issues. As a result, we are now able to undertake some long-term planning, and that takes us to 2040. We have our core business in the UK and Europe, although, as is true in North America, those areas are either flat or challenged and certainly not helped by the Eurozone crisis. This is why our entry into Singapore and Hong Kong is important to us.
"We also have a watching brief on the Middle East, in Dubai, and Qatar, where we have a good relationship with Al Jazeera. But, again, we build on what we have to offer. You cannot enter any market and just say 'here we are, give us your business.' You have to build those relationships and we like to think that—with our customers—we can build for the longer term."
Woolston said Arqiva maintains its commitment to North America, especially as far as the OU business is concerned,. The company also maintains relationships with clients in their European and international sectors, but he admits that growth opportunities are somewhat limited. (Arqiva closed its Washington and Los Angeles teleports some three to four years ago).
"When we undertook our recent strategic review, as part of our refinancing process, it was clear that expansion was paramount to the plan. South America was one region of interest, as was Asia and also the Middle East. We have simply taken a pragmatic approach as to where we place our efforts.
"Yes, we would love to enter South America, but that is full of challenges. First, we would be a relative newcomer. Second, the political and financial risks cannot be ignored. The tax regime in some countries is a problem, as well. Nevertheless, we are busy, not that least of which is with the World Cup soccer contracts. It is fair to say that Brazil has relaxed some of its rules for the World Cup, but it is a challenge."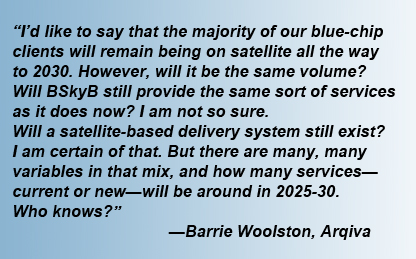 Woolston said he is very optimistic about the future, but does mention some anxieties. "We have a perspective on the industry across all aspects of the business and are seen as independent. Our clients know and trust us, and our planning longevity is a strong asset. We are having discussions with some clients in the satellite world that extend way beyond 2016 to 2018. For us, those sorts of dates are close, and we must also look beyond those dates.Arqiva's business model, certainly as far as the UK is concerned, has worked well. Its influence over the UK's digital terrestrial 'Freeview' system is considerable and has brought plenty of satellite-related business to its front door. Recently the company added Sonliffe, a religious channel from Jimmy Swaggert Ministries, for distribution on BSkyB and Freeview (via Arqiva's Connect TV platform). In December it added The Jewelry Channels and Propeller TV (for the Chinese community). These are all strong indicators that there are still niches, and sub-niches, to be filled.
"However, for some of our clients, they must first successfully arrive at 2016. The uncertainty in the market means that for some, they are now shortening contracts. People also want flexibility. Is anyone signing up for a 10 or 12-year satellite deal? Those are few and far between. They do happen, but most of our contracts these days are in the three to five year time-frame. The market is dynamic and we have to be appropriately conservative, while at the same time staying optimistic. We hold the view that linear TV will be around for a long time to come."
For additional insights into Arqiva, their infosite is located at http://www.arqiva.com/

About the author
Senior Contributor Chris Forrester is a well-known broadcasting journalist and industry consultant. He reports on all aspects of broadcasting with special emphasis on content, the business of television and emerging applications. He founded Rapid TV News and has edited Interspace and its successor Inside Satellite TV since 1996.
Chris also files for Advanced-Television.com. In November of 1998, he was appointed an Associate (professor) of the prestigious Adham Center for Television Journalism, part of the American University in Cairo (AUC), in recognition of his extensive coverage of the Arab media market.
* * * * * * * * *
Arqiva, Macquarie + Ownership Arqiva grew out the old ITV [UK commercial TV broadcasters] transmission arm (National Transcommunications Ltd-NTL), and then acquired the former BBC transmission business (then owned by National Grid Wireless/Crown Castle). The NTL business was itself acquired by International CableTel (best described as the Barclay Knapp period to readers with a long memory), which rode the crazy dot.com boom to a valuation of a staggering $34 billion—and borrowings of $17 billion—before tumbling into Chapter 11 bankruptcy protection in 2001.
By 2004 a 'new' NTL was split in two, with the broadcast arm being sold to Australian investment fund Macquarie Communications. The remaining cable portion eventually morphed into today's Virgin Media. Macquarie's business was renamed Arqiva in January of 2005.
Macquarie portioned off an initial stake to Canada's Pension Plan Investment Board. That stake has now grown to 48 percent. In February of 2013, Arqiva refinanced £3.6 billion of debt. According to Arqiva its ownership structure is now:
– Canada Pension Plan Investment Board (CPPIB) 48%
– Macquarie European Infrastructure Fund 2 (MEIF 2) 25%*
– Industry Funds Management (IFM) 14.8%
– Motor Trades Association of Australia (MTAA) 5.2%
– Health Super Investments Pty Ltd 5.4%
A number of small minority holders managed by Macquarie make up the final 1.5 percent.
*This MEIF-2 fund is in the process of being wound down, and possibly sold this Spring.