John Serafini is the Chief Executive Officer of HawkEye 360 and he has over a decade of experience investing in, and leading national, security-oriented technology companies. John is leading the development of space-based radio frequency (RF) collection, mapping, and analytic capabilities. He previously served as Senior Vice President of Allied Minds, where he led the formation, financing, and management of HawkEye 360, along with other Allied Minds companies, such as BridgeSat, Federated Wireless, and Percipient Networks (WatchGuard acquired). A former Airborne Ranger-qualified U.S. Army infantry officer, John is a graduate of the US Military Academy, Harvard Business School and the Harvard Kennedy School of Government.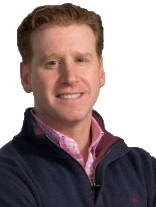 HawkEye 360's offerings are built around sensing and providing insights on radio frequency (RF) signals. What's significant about sensing RF with satellite?
John Serafini (JS)
The electromagnetic spectrum is a distinctive feature of our modern world—it's everywhere and it can tell us a lot about human activity. Satellites allow global coverage, transcending national boundaries and revealing insights only accessible from outer space. That's why at HawkEye 360, we're using our constellation of satellites to offer access to this space-based source of data commercially for the first time.
Our goal is to detect objects emitting RF signals, assign an identity to them, monitor them, and ultimately form actionable insights about them for our customers. In this way, we are bringing a new dimension of global knowledge to the market for the purposes of creating a safer world.
How exactly does this RF data profile of earth help create a safer world?
JS
At HawkEye 360, we're in the business of empowering those that make the world a safer place with the knowledge they need to make decisions with confidence. Customers can use our data to detect new patterns of life, uncover anomalous or unusual activity, or to uncover objects like dark ships. Our data, especially when paired with our analytics, provides a more comprehensive picture for our customers to work with.

HawkEye 360 global signals as of 2019. Image is courtesy of the company.
Consider our customers, such as NGOs and coast guard agencies, that need insights on maritime domain awareness. We can help them monitor international waters or within a country's economic exclusion zones to detect when bad actors are illegally fishing. We provide notification to government actors, who can then provide the interdiction and importantly, to do the prosecution to stop violations.
Beyond that, we can also help with man-made misdeeds and illicit activities, such as human smuggling, trafficking of arms, trafficking of drugs, and piracy. If a vessel goes dark by turning off its voluntary systems, we can detect its X-band radar, push-to-talk radio systems, or other signals to identify its location for law enforcement agencies worldwide. Our capabilities empower those organizations that are protecting the global commons.
For the U.S. government and international allies, our data paired with analytics is offering actionable insights that help leaders in defense, security, and/or intelligence that need up-to-date, accurate information and sophisticated insights for critical situations.
You've emphasized the unclassified, commercial nature of your data. Why is that important?
JS
In my career, I've been a soldier, an infantryman; I've been a venture capitalist and a start-up operator. The whole focus of my career has
been about bringing new technologies to support national security, intelligence, and defense missions.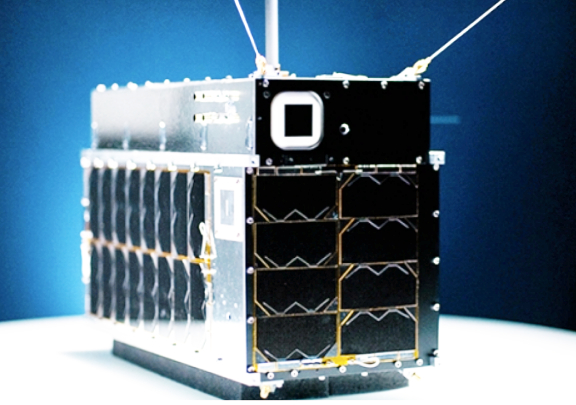 The HawkEye 360 Pathfinder smallsat was elected for
exhibition in the new Smithsonian Gallery.
HawkEye 360 is the first company in the world to offer commercial, unclassified, independent geolocation of RF emissions. It's a capability that's a game changer for the United States defense and intelligence communities because it adds much-needed diversification and resiliency in support of our national architecture.
It also allows us to provide insights to our allies and partners without classification restriction. I know firsthand how valuable shareable, unclassified insights can be when you're in the field— you want to be able to share with your coalition and foreign military partners critical, time-sensitive information about the AOR (area of operations) – but you can't because it came from a classified system. That's not a problem for us.
Our satellites, our technology—it's all commercially available unclassified systems, data, and analytics. Our U.S. and foreign customers can freely share it and plan missions based on it. That allows them to operate in dangerous parts of the world with a more comprehensive level of situational awareness. When partners can see the data themselves, and not just take your word for it, that's game-changing.
The benefits of unclassified data aren't limited to defense and intel, either. A dataset we put together on Wuhan, China during the COVID-19 outbreak is a great example of how unclassified information can also be shared to further U.S. foreign policy interests by providing insights that counter the People's Republic of China's narrative without revealing our nation's classified means and methods.
Of course, using unclassified data also makes our insights more accessible and affordable to a broader range of non-governmental organizations, including non-profit and commercial customers.
What sort of response are you seeing from the U.S. government to commercial innovators like HawkEye 360?
JS
We've seen a great response so far. The United States government as a customer and Congress as the authorizer and appropriator both recognize the value of new commercial capabilities like HawkEye 360. For example, in the Intel Authorization Act, Congress directed the Intelligence Community to leverage new commercial satellite RF, synthetic aperture radar (SAR), and earth observation (EO) capabilities. I'm hopeful that Congress will follow through on these policy directives and provide robust Fiscal Year 2021 funding to support commercial satellite data acquisitions at the National Reconnaissance Office (NRO) and the National Geospatial-Intelligence Agency (NGA).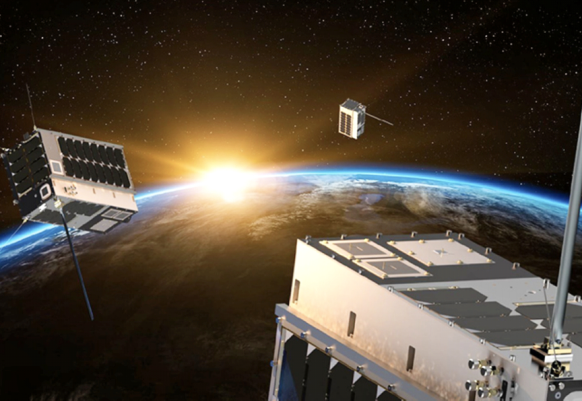 Artistic rendition of the HawkEye 360 smallsat constellation
Can you expand on the Wuhan dataset you mentioned earlier? What insights did you uncover?
JS
In mid- to late March, there was a lot of state-sponsored news coming out of China that the country had largely defeated the novel Coronavirus—it had stopped spreading, the country was opening back up, life was resuming as normal. A big victory. However, many questioned the accuracy of this information, including U.S. Secretary of State Mike Pompeo, who called China's COVID-19 reporting a "disinformation campaign" during a virtual G7 meeting in March.
We decided to see if we could find evidence one way or the other for China's claims. We looked at port activity around Wuhan and several other Chinese port cities as an indicator of economic activity. With our SEAker® product, we identified rendezvous activity based on vessel AIS data. We also used our RFGeo™ product to examine VHF communications activity across the Wuhan area. We looked at this data from December 2019 through early April 2020.
What we saw was a steep, 70 percent decline from average activity in Wuhan during the outbreak. By early April, when the Chinese government claimed things were returning to normal, Wuhan remained generally depressed but with some signs of life at about 60 percent of the December average. Other major ports recovered at different paces
At HawkEye 360, we think data like this is incredibly valuable for any organization that needs an unbiased view of the impacts of an event—pandemic or otherwise—on a national or even international stage.
Are there any big milestones for HawkEye 360 this year that will impact your capabilities?
JS
The most exciting event scheduled for later this year is the launch of Cluster 2. By doubling the number of satellites we have in space, we will effectively double our capacity, improve our revisit rates, and be able to collect multiple signals at once. It will allow us to bring our customers one step closer to global situational awareness. Our four clusters after that are also under development and fully financed, meaning we hope to have our full operational capability—that's six clusters or 18 satellites—on orbit in the next 20 to 24 months.
Beyond that, we're operating under the paradigm of crawl, walk, run. Crawling is collecting raw data and geolocating RF emitters. To walk, we're drawing insights from that data internally for our customers. This year we'll be putting a big emphasis on processing data on the edge, data analytics, and updating our current products.
Finally, to be considered in the run phase down the line, we will need to fuse our data with that of other commercial intelligence to produce multi-intelligence capabilities that can solve hard challenges. At the pace our team is working now, we'll be running before you know it.
www.he360.com
---