Montreal-based OmniGlobe Networks recently announced its intention to procure, launch and operate its first Ka-band Fixed Satellite Service (FSS) geostationary communications satellite serving Canada. The application for the the orbital slot was initiated in 2009 and CANUK-1, a medium-sized high throughput spacecraft, is planned for launch during the third quarter of 2013
.
OmniGlobe
's decision to enter the satellite operations market is an integral part of its overall growth strategy and will consolidate its position as a leader in the provision of turnkey telecommunications services in remote Canadian markets. This logical step follows from successful earlier diversification into terrestrial infrastructure ownership and operation, in addition to Canadian cellular spectrum licenses through the Company's partnership in
Lynx Mobility
. Vertical expansion into space-based infrastructure and spectrum is therefore a natural evolution.
The primary motivation for securing increased access to space segment derives from the current lack of availability of ubiquitous Ka-band capacity serving Canada. This current supply shortage of openly-available Ka-band capacity is not the result of lack of innovation, nor motivation, in the Canadian market. In fact it is quite the opposite, with Canadian industry pioneering the commercial use of Ka-band frequencies since 2004. However, due to ever-increasing traffic demands from higher-bandwidth network services and the relatively high proportion of hard-to-reach rural Canadian residents, capacity is in high demand.
"Our focus has always been to develop the best-available technological solutions and to bring vital information and communications services to underserved markets throughout the globe, but the Canadian marketplace for satellite capacity is undersupplied and lacking in remote and rural communities. This project demonstrates our firm commitment to ensuring that we have adequate spectrum to meet our customers' present and future requirements." explained
Jason Neale
, CEO of OmniGlobe. "We go beyond simple telecommunications. Our connectivity solutions have a real impact on our customers' quality of life and putting their needs first remains our top priority," he added.
The privately-held company, which was incorporated in late 2004 to address the communications gap in broadband Internet and cellular telephony services, has undergone a rapid international expansion through both organic growth and strategic acquisitions. Since its first full year of operations, it has grown annual revenues at between 100 and 400 percent per annum including during the 2009 fiscal year, despite the global economic downturn. This successful track record has led to widespread industry recognition, including being named as the fastest growing high-tech company in Canada in the 2009 Branham 300 listing.
Today, the company delivers affordable and reliable satellite and terrestrial wireless connectivity solutions to a diverse customer base ranging from residential consumers in Ontario and British Columbia to remote First Nations' communities in the far north of Quebec and large scale businesses in the Middle East. Its enterprise customers include commercial, banking, GSM and telecom carriers, broadcasters, government markets and international non-governmental organizations (NGO). Also offered are a wide range of communications services to the oil, gas, mining and forestry markets, and the Company has networks deployed in more than 75 countries.
The satellite program will be led by
OmniGlobe Space Inc
., a wholly owned subsidiary of
OmniGlobe Networks, Inc
. As part of this initiative, the company has appointed
Julian Costley
as Managing Director and
Judy Harte
as the Satellite Program Director. "We are a leading player in a rapidly growing and dynamic market at a time when the next generation technological solutions are emerging and is therefore extremely well positioned to capitalize on this opportunity" said
Costley
, an experienced entrepreneur and investor, himself previously founder and CEO of several highly successful international ventures in the telecommunications and investment sectors.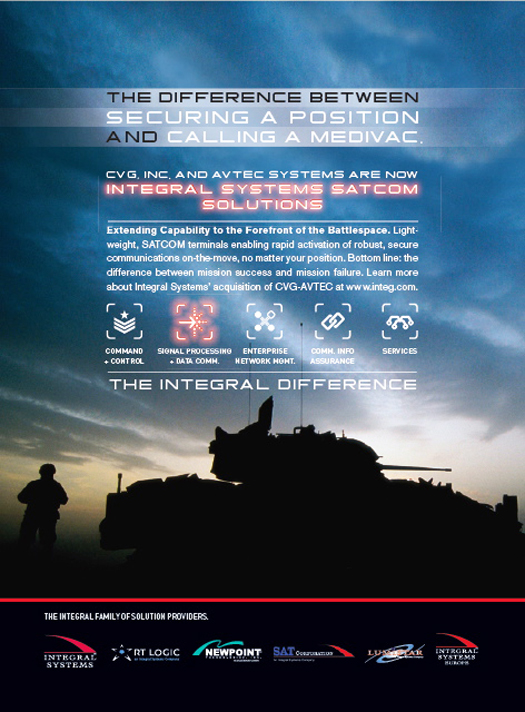 "What's particularly exciting about
CANUK-1
is that it will be the first Ka-band GEO satellite dedicated to serving Canada," said
Harte
, who brings over 25 years of experience in the satellite communications industry to the role as Director of the satellite program. She added that, "This allows us to optimize our design for the Canadian market, to provide not only excellent population coverage, but also widespread geographic coverage to reach unserved individuals and communities in the most remote areas." Existing customers already span the majority of Canada with installations from Nova Scotia in the east to British Columbia in the west, southern Ontario to northern Quebec and also Canada's northern Territories.
The multiple beam satellite will be designed to facilitate the delivery of a wide range of advanced services including broadband Internet access, Voice over IP (VoIP), Virtual Private Networks (VPNs), videoconferencing, cellular telephony backhaul, telemedicine and distance learning. It will also be suitable for the provision of smaller, transportable, quick-deployment solutions such as wireless hotspots and instant cellular telephony infrastructure to support emergency and disaster recovery situations. The satellite's advanced payload technology will enable enhanced services to customers, while efficiently addressing the widespread Canadian demand for satellite broadband direct to the home or business.
Ka-band frequencies enable the use of much smaller regional coverage beams, known as spot beams. This is in contrast to the 'broad beam' continental or multi-national coverage typical of traditional lower frequency C- and Ku-band systems. Ka-band thereby allows frequency re-use in non-adjacent geographic areas, thus maximizing the capacity for the allocated spectrum, while also delivering higher power level. These two advantages reduce both CAPEX (for example smaller ground terminals) and OPEX (due to improved spectral efficiency) in Ka-band systems, making low-cost residential satellite services a practicable proposition.
Traditionally, C- and Ku-band satellite services have been favoured by enterprise and government users due to their perceived higher availability. This has historically been true and explains why most Ka-band capacity over North America is currently used for residential services. However, since the market introduction of DVB-S2 and the Adaptive Coding and Modulation (ACM) feature in particular, the technology now exists to maintain system availability by keeping the satellite link up, even in severe weather conditions. This has allowed Ka-band satellites to be deployed in support of enterprise users and private networks.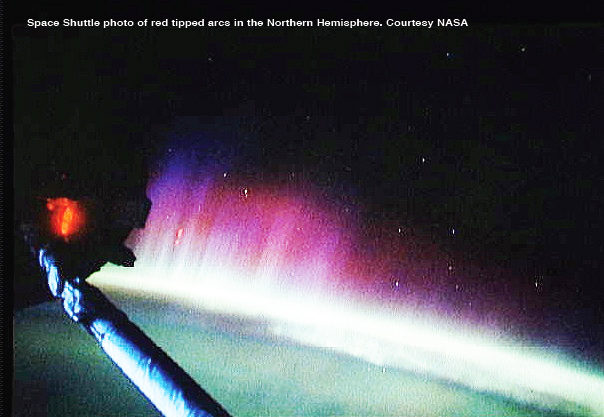 OmniGlobe has consulted extensively with a diverse range of Canadian satellite service user groups, many of which are already OmniGlobe Networks' customers today. In addition, OmniGlobe has analyzed extensive and detailed data sets representing the predominant residential segment of the Ka-band FSS market. From these activities OmniGlobe has a clear view of the Canadian market and the market potential. OmniGlobe believes that demand for new Ka-band services will increase substantially in coming years, even after taking into account the known competition for supplying Ka-band capacity within Canada. This market still convincingly supports OmniGlobe's planned CANUK-1 satellite while allowing additional market space for future growth. "Not only must affordable capacity be available, but it must be available in enough volume to make a difference in the marketplace," said
Harte
.
OmniGlobe declined to comment in any detail on the financing aspects of the project but confirmed that it has received strong interest, both from its existing funding partners and also from the wider investment community as a whole. OmniGlobe did acknowledge that this was a larger initiative for them but drew attention to both their highly successful record of delivering new technology solutions and also their consistency in meeting their annual financial growth targets, year after year.
Neale
also added, "In addition to the technical and management expertise of our internal team we also leverage the extensive experience of OmniGlobe's Board, who have previously successfully delivered on many large initiatives while in senior leadership roles in some of the world's largest telecommunications companies."
As for the design and build of the spacecraft, OmniGlobe advised that it has had advanced discussions and extensive consultations with industry leaders within the international satellite manufacturing community. "We have also had a very immediate and positive response to our recent press release announcing this initiative," said
Harte
, "We are currently following up with many of the well known players in the wider satellite industry, on both the ground and space segment, to explore potential opportunities for collaboration."
OmniGlobe will lead the design and manage the build activities and is confident of finding the required technological solutions for their lower cost Ka-band satellite in what they described as an increasingly competitive satellite manufacturing marketplace.
"Greater vertical integration up and down the value chain is happening right across the global satellite industry" said
Neale
, "In Ka-band, satellite services and operations are becoming intrinsically symbiotic; services need a secure supply of low-cost capacity, and high-volume mass-market capacity needs serviced and managed customers. OmniGlobe is today very well positioned to leverage this relationship and we firmly believe that CANUK-1 can play a major role in removing the digital divide still affecting so many remote and rural Canadians."
About OmniGlobe Networks
Founded in 2004, OmniGlobe Networks is a global telecommunications company that provides affordable and reliable services in the regions of the world where the terrestrial infrastructures are either unavailable, unreliable, or simply too expensive. In Canada, OmniGlobe is now dominant in the remote and rural markets. In the European, Middle Eastern and African (EMEA) regions, we have won several major contracts with international operators.Today, OmniGlobe's customer base ranges from domestic consumers and aboriginal communities to government agencies and private institutions worldwide.
Website:
http://www.omniglobenet.com/