As one of the youngest Satellite Operator in the region, Es'hailSat was a late entrant in the Middle East satellite space. However, over the past few years, the company has been emerging rapidly into various verticals with a versatile portfolio of services to meet customer demands.
With two satellites on orbit, Es'hailSat is expanding their reach with fresh partnership programs for new satellites that will be launched during the coming years.
---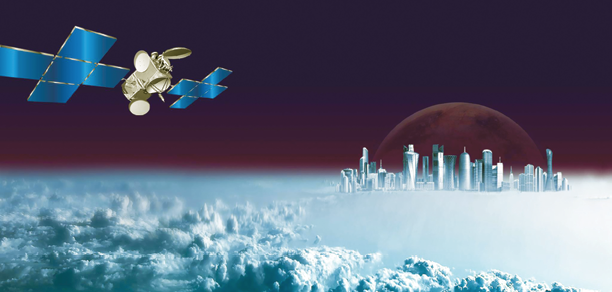 Artistic rendition of the Es'hail-1 satellite.
Image is courtesy of Es'hailSat.
---
The biggest contribution the company has made is with their Direct-to-Home (DTH) services that delivers high demand, high quality video content to consumers across the region.
Having a wide and also strong beam coverage over the Middle Eastern and North African (MENA) region, viewers in a wide geographical range are able to watch Free-to-Air (FTA) and payTV content via a small and easy to install antenna dish.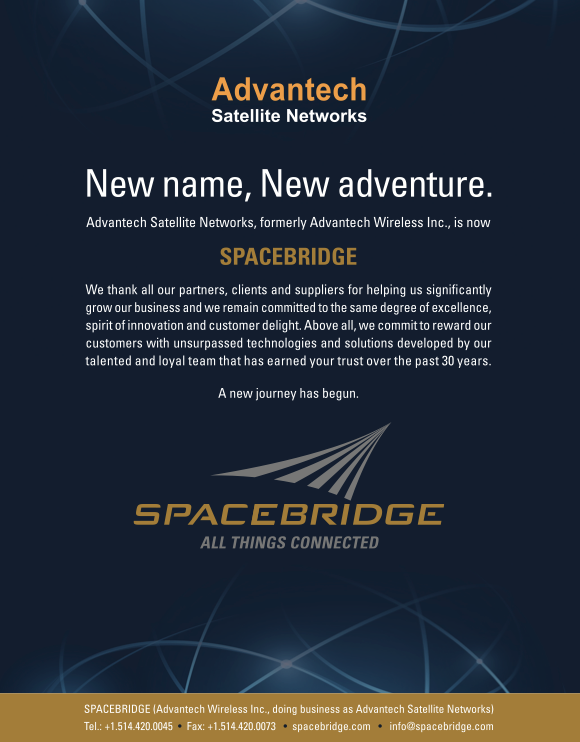 Both the Es'hail-1 and Es'hail-2 satellites, owned and operated by Es'hailSat, are located at 25.5 degrees East / 26 degrees East orbital position, which is a hotspot in MENA for DTH television content.
With more than 700 TV channels available being distributed by these satellites from their orbital slots, with high quality premier sports and entertainment content readily available and with nearly 200 million viewers receiving channels from this location, this Es'hailSat orbital position is truly a hotspot for the region.
Consumers receive a numerous channels from this orbital spot and broadcasters can add new channels to reach broader audiences.
The key requirements for broadcasters and content owners is to ensure their product reliably reaches viewers without quality degradation and without service interruption.
To address this requirement, Es'hailSat incorporated an anti-jamming feature on-board their satellites that helps the spacecraft avoid unintentional or intentional signal jamming that may cause harmful outages to the broadcasters' television content.
For consumers, this means they are able to watch and enjoy their favorite television channels without interruption, especially the live sports content from the local region and from around the world.
In addition to sports content, news and general entertainment channels are the most watched programs in MENA and a number of these channels are available through Es'hailSat satellites delivery.
Broadcasters and content owners can leverage playout services and uplink services to deliver content to the consumer from Es'hailSat's
newly inaugurated, state of the art teleport in Doha, Qatar.
Without major investments into systems and equipment, broadcasters have a reliable pathway to edit, transmit and distribute their content in their preferred formats over satellite.
In addition to distribution via satellite, broadcasters will be able to deliver their content through the Es'hailSat OTT platform that the company developed with their strategic partners.
This offering will enable broadcasters to have their content on-air on multiple platforms and devices that will attract viewers from around the world.
---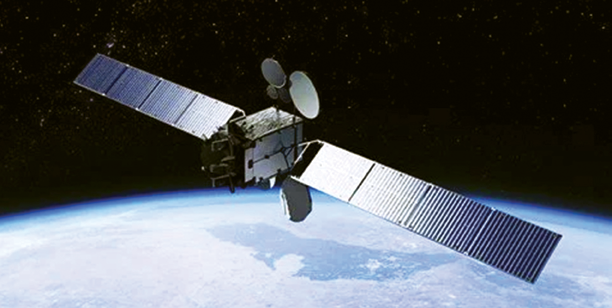 Artistic rendition of the Es'hail-2 satellite on-orbit.
---
Consumers, on the other hand, now have the luxury of watching their favorite content while on the move at anytime from any location and all while on the move. Consumer viewer habits are constantly changing and Es'hailsat works to ensure such viewer demands are seamlessly supported.
In addition to the DTH services that the company offers, Es'hailSat has been providing services within the telecommunication sector to provide communication link connectivity to various markets.
Es'hailSat has developed their own managed VSAT Hub for telecommunication demands within the region. With this platform, and working together with strategic terrestrial network companies, the company is able to cater to various demands, such as mobile backhauling, IP trunking, backup connectivity, and cost-effective consumer internet connectivity to address the digital divide in areas that lack fiber network.
Providing backup and disaster recovery services for the telecommunications sector is also key to ensuring consumers have continued voice and data connectivity.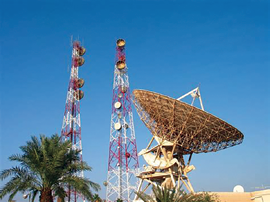 Ground station, Doha, Qatar.
Es'hailSat has been providing backhauling services, back-up capacity, ground services, and remote connectivity to the telecommunication companies in the region to ensure communication services are available for consumers during emergencies and disaster situations.
In addition, mobility markets are another key segment within which the company is active with new services. In example, Es'hailSat offers enterprise and maritime connectivity services for government, enterprises and consumers in Qatar.
The nature of satellite services is that services can be activated anywhere within the footprint subject, of course, to respective regulatory clearance. This has helped the company's customers obtain access to satellite voice and data services while on trips and expeditions in remote parts of MENA where traditional terrestrial connectivity is not available.
Given that the coverage of Es'hailSat's current satellites are limited to the MENA area, the firm has managed to extend the reach of their offerings beyond current locales through partnerships with other operators, all to satisfy the customers' needs for global connectivity on their mobile terminals.
Maritime is a strong market within which Es'hailSat has become active during the past year. With fleet management and crew welfare being key requirements for vessel operators, Es'hailSat has started supporting maritime companies with on-board connectivity for voice and data via satellite.
Es'hailSat will continue to strive to expand their technologies and capabilities to better serve customers and society in the ever-broadening realms of satellite communication.
www.eshailsat.qa/

Hamad began his career as a GSM Networks Engineer and later served as the Head of Operations and Maintenance Networks in Qtel. He then became the Head of wired and wireless networks in the military field until he was appointed Director of Communications.
He was a member of the Integrated System Committee, which later turned into a National Security Shield project, and a member of the establishment of the National Command Center Committee. He holds a BS degree in General Electrical Engineering specialized in Communication and Master degree in Business administration.
---