A 40th anniversary for Arianespace and a successful 2019
Arianespace recorded a solid operational and business performance in 2019 by orbiting 24 satellites with nine launches, while signing 14 launch services contracts during the year for a total of 44 satellites ranging in mass from six kilograms to nearly six metric tons, marking the flexibility of the company's commercial offerings.
---

---
Arianespace lofted eight GEO satellites last year, versus the six orbited by competitors. Arianespace welcomed the mobilization of the European Space Agency (ESA) Member States at the Space19+ ministerial-level conference in Seville, Spain, and also announced the launch contract for the Euclid scientific mission, the 14th signed in 2019, which may be launched by Ariane 6.

With the flexibility of its product range, Arianespace is targeting new records in 2020 for the number of launches to be performed and the satellites to be orbited, as well as the inaugural missions with Vega C and Ariane 6.
Arianespace has now announced their results for 2019 and their goals for 2020.
2019: Solid operational and commercial indicators
• The launch services company closed out 2019 with solid operational and commercial indicators, signing 14 contracts with 12 customers to launch 44 satellites; while orbiting 24 satellites during the year with nine launches: two for European institutions and seven for commercial customers. Arianespace's order backlog now stands at nearly €4 billion for 54 launches.
• The company confirmed its leadership in the still-cautious geostationary communications satellite market, having launched a total of eight spacecraft into geostationary transfer orbit, which was more than its competition.
• In 2019, Arianespace also clearly demonstrated the flexibility and complementary of its launcher family – Ariane, Soyuz and Vega – by launching a full range of their payload weight capabilities to all orbits (geostationary with Ariane, intermediate circular and low-Earth orbits with Soyuz, Sun-synchronous with Vega), while also confirming the operational capacity of its teams – including the placement of 13 satellites into orbit during the first quarter of 2019, and the launch of seven satellites with the year's final two missions.
ESA Member States are mobilized for Europe's new launchers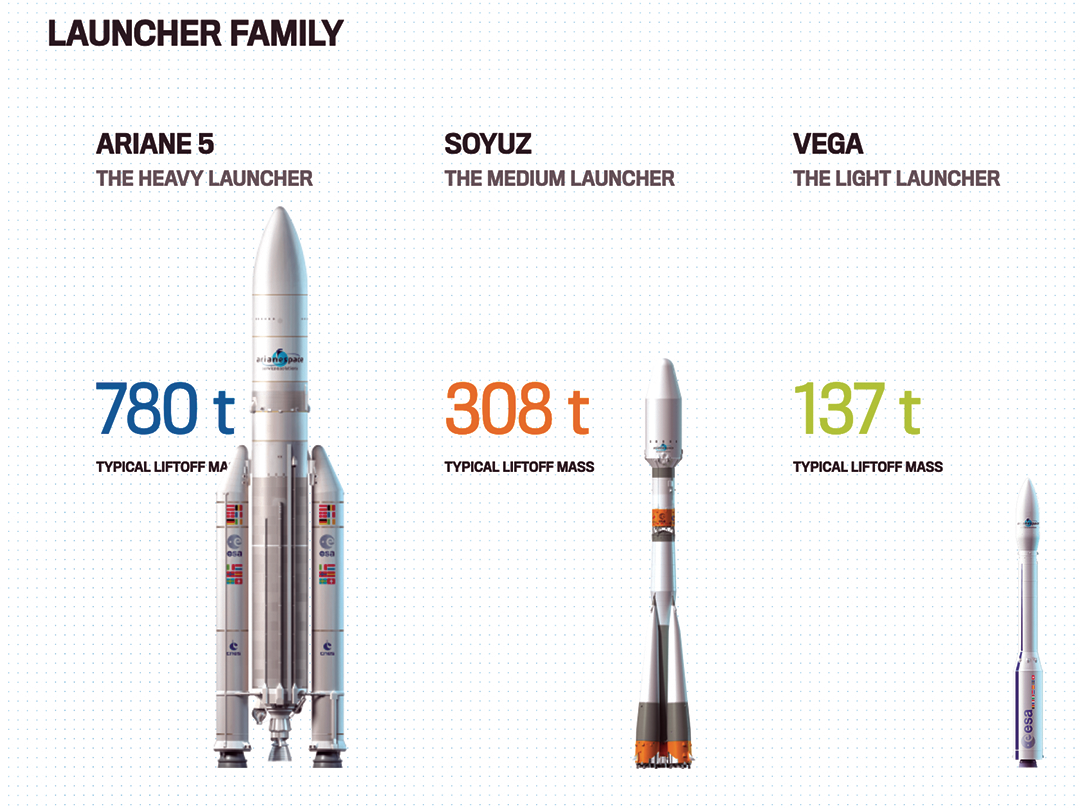 • During the year, Arianespace also consolidated the foundation on which the future success of European launchers will be ensured. The mobilization of ESA Member States between the agency's council meeting in April and the Space19+ ministerial-level conference in November resulted in an order placed with ArianeGroup for the first 14 Ariane 6 launchers, while also finalizing the roadmap for the transition between the current generation of launchers and the upcoming Ariane 6 and Vega C. In addition, Arianespace was named the sole operator of Ariane 6 and Vega C, according to two specific agreements, with the company assuming this responsibility following these launch vehicles' maiden flights (which are planned for 2020).
• The Ariane 6 backlog continues to grow with today's announcement of the contract for the Euclid scientific mission, designed by ESA to improve the understanding of black matter in the Universe. Euclid will be compatible with both Ariane 6 and Soyuz – as is the case with the JUICE mission to explore Jupiter's moons, being compatible with Ariane 6 and Ariane 5. The first two Ariane 6 missions, using the Ariane 62 and Ariane 64 versions, are scheduled for the OneWeb and Viasat operators, confirming that the new European launcher perfectly addresses changing requirements in the commercial launch market
---
2020: New Records in View
Arianespace is heading into 2020 fully prepared to capitalize on the latest commercial opportunities for Ariane 5 and to succeed with Vega's return-to-flight, planned for March. The company is also aiming to set three new records: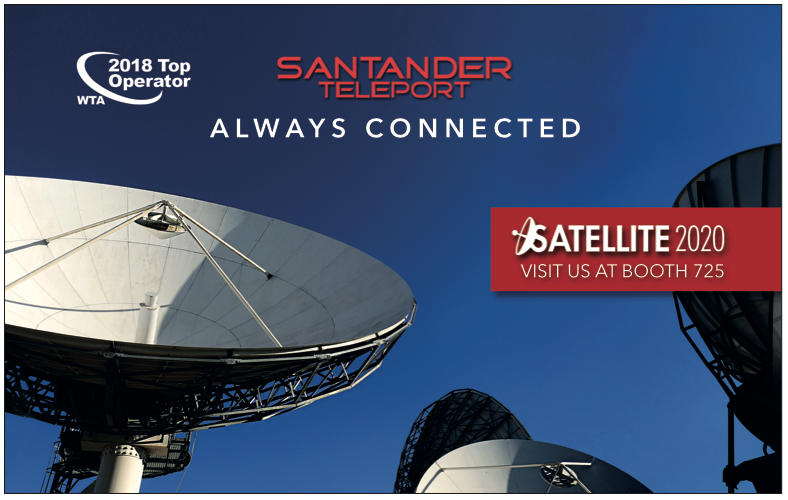 • For the number of launches during the year, with up to 12 opportunities identified from the Guiana Space Center in French Guiana, along with the first flights of Vega C and Ariane 6; and eight more from the cosmodromes at Baikonur and Vostochny. (from this two cosmodromes, this launch cadence could be augmented based on satellite availability)
• For the number of satellites placed into orbit – more than 300 – taking into account the continued deployment of OneWeb satellites and the SSMS rideshare mission with Vega
• For the number of launch pads at its service: four at the Guiana Space Center (for Ariane 5, Ariane 6, Soyuz and Vega/Vega C), along with one each at the Baikonur and Vostochny cosmodromes for Soyuz.
Since 1980, Arianespace has launched a total of 616 satellites for more than 100 commercial and institutional customers from around the world, making a major contribution to humankind's knowledge of space, the protection of Earth, and improving life on the planet.
Arianespace offers launches into geostationary transfer orbit — the company's legacy core business; as well as new solutions, such as launch services for constellations and for small satellites into LEO as well as rideshare-type launches into geostationary and lunar orbits.
Key Figures for 2019
Nine launches, 24 satellites orbited, 15 customers (13 commercial/export operators), 47 metric tons of payload (including 38 metric tons into geostationary orbit).
Nine launches for 15 customers:
► Four by Ariane 5, dual launches towards geostationary orbit for:
► Arabsat / KACST
► ISRO, the Indian space agency
► AT&T (Direct TV)
► Eutelsat
► Airbus Defence and Space/Avanti, for the EDRS program supported by ESA
► Intelsat
► Airbus Defence and Space/Thales Alenia Space for Egypt
► Inmarsat
Three by Soyuz for:
► OneWeb
► SES
► Italian Ministry of Defense, ASI, ESA, CNES and space startups HEMERIA and Tyvak
Two by Vega for:
► OHB Italy on behalf of ASI
► Airbus Defence and Space on behalf of the United Arab Emirates armed forces
---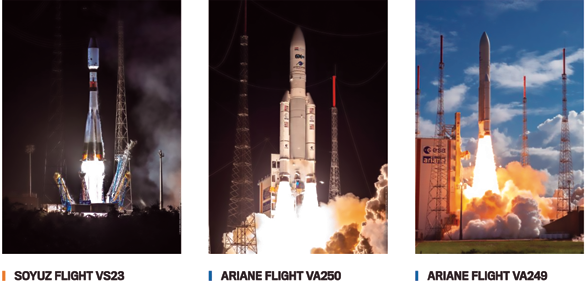 ---
24 satellites orbited:
► Eight GEO, four MEO, 12 LEO/SSO
► 18 commercial and six institutional satellites
► 19 communications satellites, two Earth Observation, two scientific, one technology demonstrator
…in multiple configurations:
► Dedicated launch (Vega): PRISMA, an institutional satellite
► Dual launch (Ariane 5): four for commercial GEO customers, and one public-private partnership (EDRS)
► Multiple launch (Soyuz): OneWeb, O3b, Cosmo SkyMed, CHEOPS, OPS-Sat, EyeSat, ANGELS
14 launch contracts signed in 2019:
Four contracts for Ariane 5 and Ariane 62/64:
► First flight of Ariane 62 for OneWeb (30 satellites)
► JUICE for Ariane 64 or Ariane 5
► MEASAT-3d for Measat
► Ovzon-3 for Ovzon
(To which is added the transfer of Viasat 3 from Ariane 5 to the first Ariane 64)
One Ariane 62/Soyuz:
► Euclid for ESA
Three contracts for Soyuz:
► EarthCARE for ESA
► 12U deployer for Open Cosmos
► OPS-SAT for Tyvak on behalf of ESA
Six contracts for Vega/Vega C:
► SEOSat/Ingenio and Biomass for ESA
► StriX-a for Synspective
► ESAIL for exactEarth
► Two 6U deployers for Tyvak
► One satellite for an unnamed customer
54 launches in the backlog:
• 19 by Ariane (10 Ariane 5, five Ariane 62 and four Ariane 64)
• 25 by Soyuz
• 10 by Vega/Vega C
…for 35 customers from around the world, as follows (by number of launches):
► 67 percent commercial, 33 percent institutional
► 22 percent for geostationary missions (GEO), 78 percent for non-GEO missions
► 57 percent for telecommunications, 33 percent for Earth observation, 4 percent for navigation, 4 percent for science and 2 percent for technology demonstrations
2020
In addition to the inaugural flights of Vega C and Ariane 6, up to 20 launches could be carried out to deploy more than 300 satellites.
> As many as 12 launches by Ariane 5, Soyuz and Vega from the Guiana Space Center:
Five Ariane 5 missions to geostationary transfer orbit, all for commercial/export operators:
► Eutelsat
► ISRO
► SKY Perfect JSAT
► KARI
► B-SAT
► Intelsat and NGIS
► Embratel Star One
Four by Soyuz:
► The United Arab Emirates' second FalconEye 2 satellite, on the initial Soyuz launch in 2020
► CSO-2 for French CNES space agency, on behalf of the French Ministry of the Armed Forces
► As many as two missions for the OneWeb constellation
Three by Vega:
► Flight VV16/SSMS, the first "rideshare" launch, carrying approximately 40 smallsats (as early as March)
► The Spanish governmental Earth Observation satellite, SEOSat (Satélite Español de Observación de la Tierra), for CDTI (Centro para el Desarrollo Technologico Industria; the center for the development of industrial technologies)
► The first Pleiades Neo constellation mission for Airbus Defence and Space
► The deployment start-up with the Pléiades Neo constellation for Airbus
> Eight launches from the Baikonur and Vostochny cosmodromes for the OneWeb constellation's deployment, and potentially more depending on satellite availability.
> Initial launches of Vega C and Ariane 6, under the responsibility of ESA.
---
PlanetCast's New Delhi teleport achieves the WTA's Tier 3 certification
Since its introduction at IBC 2015, the WTA's Certification program has quickly grown in popularity. Starting with one certified facility in 2015, the program has added 40 in 3 years, and currently has 12 teleports engaged in the quality evaluation process. The industry has quickly adopted the transparent, independently verified standards as a means for teleports to differentiate themselves and for customers to choose the price-performance level suitable for their applications.
To achieve Provisional Certification, a teleport operator completes a +170-item questionnaire and submits it to the WTA and the data is analyzed, based on standards established by the organization's Certification Committee and issues the Provisional Certification based on the self-reported information. The teleport then has six months to achieve Full Certification.
To achieve Full Certification under WTA's program, an auditor is dispatched to visit the teleport, provide independent validation of the data submitted in the questionnaire, and identify additional factors that may positively or negatively affect the score.
Full Certification is issued at a Tier number from 1 through 4, of which 4 represents the highest degree of excellence, and remains in effect for three years.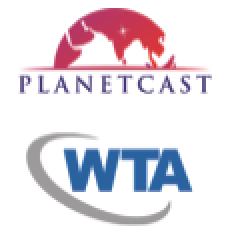 MN Vyas, Founder Director, PlanetCast, commented on the development saying that they operate the largest teleport in this part of the world and they are providing services to top broadcasters across the globe. The certification received from WTA is a part of their continued efforts to create an environment of high quality services emerging from India.
Executive director Robert Bell stated that with the addition of PlanetCast, WTA has fully Certified teleports operating in the U.S., Columbia, Mexico, Dubai, the UAE, the UK, Germany, France, Spain, Italy, Norway, Slovenia, Bulgaria, Australia, Indonesia, India and Singapore. The growth of the program speaks to its value as a market differentiator and the value of the insight it gives operators into the strengths and weaknesses of their facilities and procedures.
---
Speedcast and Blue Arcus Technologies providing 4G LTE services to Australia
Speedcast is taking on a new project worth U.S. $3 million to modernize the network infrastructure of Norfolk Island Telecom in Australia. Speedcast's expertise is in the area of remote communication and IT solutions.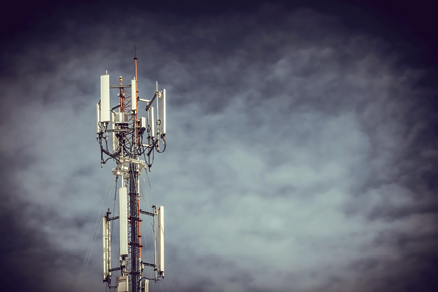 Joining in on this project with Speedcast will be Blue Arcus Technologies, to provide Norfolk Island Telecom with; a 4G LTE mobile network, associated support systems, and PSTN soft-switch with fiber backhaul, and multi-service access nodes.
Using Speedcast's 4G LTE network infrastructure and satellite backhaul solutions, the operator delivers faster broadband speeds and enhanced mobile services.
Alistair Innes-Walker, Manager Commercial Services at Norfolk Island Regional Council said that their customers' data requirements are growing significantly, and to ensure business continuity, it is critical that they deliver faster, reliable internet connections and advanced mobile services at a competitive price. He added that Speedcast and Blue Arcus Technologies were the Council's unanimous choice to provide them with an end-to-end turnkey, carrier-grade solution complying with all international standards. Leveraging this modernized infrastructure, the people who live on and travel to Norfolk Island can rest assured that they have access to a high-speed 4G LTE network.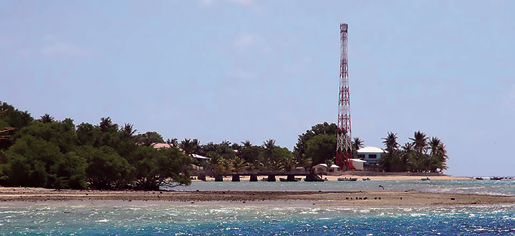 Naren Yanamadala, President and CEO at Blue Arcus Technologies, commented that partnering with Speedcast, the world's largest remote communications and IT services provider, they're helping Norfolk Island Telecom deliver world-class internet connectivity and mobile service to the entire island, including remote and lowly populated areas. They're proud to offer a full turnkey solution, making the switch from 2G to 3G+4G LTE affordable and seamless for their customers.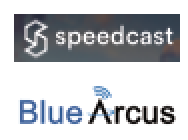 Blue Arcus Technologies offers 4G LTE deployments and has developed an Evolved Packed Core (EPC) and IP Multimedia Subsystem (IMS), with services and features that are second to none globally.
Erwan Emilian, EVP, Enterprise and Emerging Markets at Speedcast, noted that the number of global mobile devices is accelerating rapidly, and Norfolk Island Telecom is smart to stay ahead of this trend by offering leading-edge broadband and mobile services. Thanks to the partnership between Blue Arcus Technologies and Speedcast, two companies with extensive 4G LTE network deployment experience, they are confident they will complete this project in record time and deliver an industry-leading service to Norfolk Island Telecom customers.
---