The Middle East and North Africa (MENA) region is home to 6 percent of the world's population and covers a surface of more than 15 million square kilometers that is rich in petroleum and natural gas resources.
The three smallest countries (Bahrain, Djibouti and Qatar) each have a population of about half a million. By contrast, the two largest countries (Egypt and the Islamic Republic of Iran) comprise about 60 million inhabitants each. Together with Algeria, Morocco and Sudan, these five most populated countries account for nearly 70 percent of the region's population, about half of which live in cities.
Within this general characterization, countries vary considerably in resources, economic and geographical size, as well as standards of living, yet share distinct common challenges and goals as they work to further develop their respective economies. — among them is advancing their communications systems.
---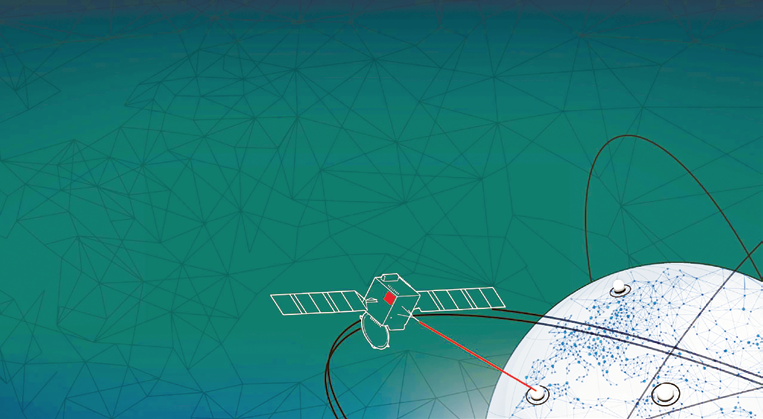 ---
Economic Growth and the Connectivity Factor
To provide further context regarding economic growth in the MENA region, World Bank predicts a modest upward trajectory estimated between 1.5 to 3.5 percent during 2019-2021, expecting a continuing rebound from a sharp deceleration in 2017, which was driven by oil production cuts in oil exporters and fiscal tightening.
While oil imports continue to garner optimistic momentum, connectivity remains a significant economic growth factor. In 2018, Internet World Stats (www.internetworldstats.com) revealed that only 35.2 percent of Africans were internet users, compared with 58.4 percent for the rest of the world. According to the World Bank, for every 10 percent increase in broadband connectivity in developing nations, GDP rises by 1.38 percent.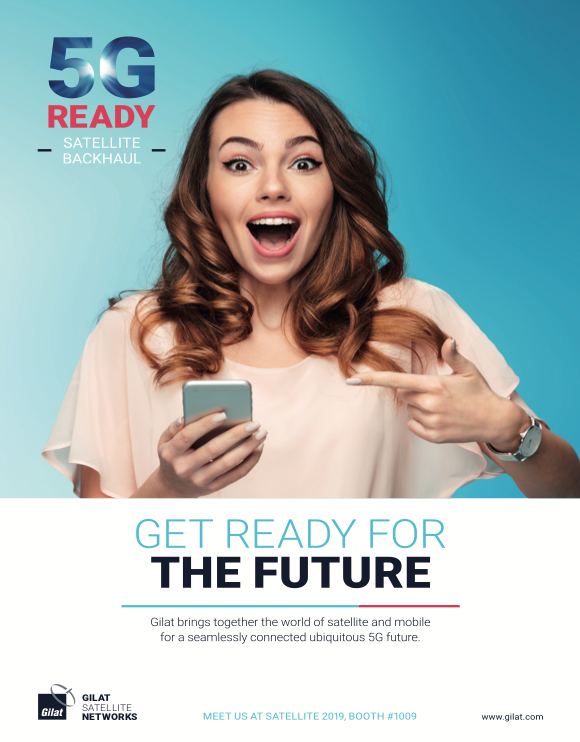 Today, nearly all major African coastal cities rely on Internet backbone fiber, with inland deployments quickly evolving. However, Africa continues to be the largest market for satellite trunking demand due to landlocked territories challenged not only by location but also capacity, availability and pricing — $439 per Mbps per end user.
After the initial rapid development of fiber, expansion is slowing down and Internet Service Providers (ISPs) must balance the priorities of extending networks and improving services in high-value, easy-return urban areas.
A large proportion of fiber backbone in Africa is single-thread and prone to disruptions. Akamai reports that internet traffic levels to South Africa drop as much as 40 percent for two hours when construction results in damaged cables.
Demand for back-up services is growing, and in many instances, even if fiber lands locally, operators keep satellite links to ensure critical connectivity. Considering the relatively low broadband connectivity rates in much of Africa, this region is a prime target for satellite operators hoping to help bridge the digital divide with flexible, reliable and ubiquitous connectivity — three key selling propositions for satellite trunking links.
Demand Beyond the Terrestrial Grid
In the Middle East, the World Bank suggests the demand for widespread connectivity has never been greater in the Arab world, where aggressive initiatives in space exploration continue to unfold.
At the 2019 Global Space Congress organized by the United Arab Emirates (UAE) Space Agency, 11 Arab states in the MENA region signed a new charter establishing the Arab Group for Space Collaboration.
Identifying its first project, Arab scientists will work together in the UAE to develop an advanced satellite to monitor environmental and climate changes.
According to UAE Space Agency's Chief Innovation Officer, Sheikha Al-Maskari, member countries — Algeria, Bahrain, Egypt, Jordan, Kuwait, Lebanon, Morocco, Oman, Saudi Arabia, Sudan and the UAE — agree that space exploration will contribute significantly to sustainable development, particularly after years of political upheaval. Recognizing that some have been invested in the space sector since the 1980s, while other have yet to start their involvement, the group's first priority is to ensure equal capabilities among all member countries.
Though the pan-Arab agreement is an unparalleled milestone, the MENA region has already experienced considerable progress in the space sector. Over the past weeks, SpaceWatch.Global reported on a number of exciting space and cyber developments throughout the globe. Among them, the most notable included a space cooperation agreement between Bahrain and UAE's Mohammed Bin Rashid Space Centre and space cooperation agreements between France, Ethiopia and the African Union Commission.
Viewing the Middle East as one of the world's most consequential regions for space exploration, the expectation is that this will become the fastest-growing market in the coming years — understandable, considering the capabilities of Egypt, Morocco, Iran, Israel, Saudi Arabia and UAE among others to build and launch their own satellites into space as well as develop sophisticated, state-of-the-art centers for science and technology.
Satellite technology will undoubtedly continue to advance in ways that enable more efficient radio frequency (RF) reuse and greater ability to work around interference. However, it can only go so far... what is needed is a solution to augment existing technology.
Optical Wireless Communications (OWC), a technology NASA and other space agencies have been using for decades, provides that critical augmentation which can propel the MENA region into a new era of connectivity.
A Modern Approach tovSecure Communications
Recognizing the growth of the communications market, Qatar-based communications satellite operator Es'hailSat (www.eshailsat.qa/ ) is making a bold move to support space initiatives, as well as help provide businesses and governments with more affordable access to laser-based satellite broadband services.
Through a strategic partnership with BridgeSat (www.bridgesatinc.com/), Es'hailSat is developing MENA's first optical ground station (OGS) at the company's new, state-of-the-art, satellite operations center in Doha. Bringing secure, high-performance, low-cost OWC to the Middle East, the OGS will support customers in the region beyond traditional satellite services. When combined with RF in a hybrid system, OWC will provide an option that enhances the overall service experience with the benefit of much higher performance and security delivered at lower cost.
How is security enhanced by OWC? The fundamental nature of using a laser-based system means that the communications signal will reach only the intended receiver, and unintended receivers will not even see the signal. This is an additional layer of security that enhances the encryption already used.
Security comes through layers of protection mechanisms. That will result in true, trusted communications. The performance capabilities of OWC also address the needs coming for higher rate satellite communications, as well as the economic benefit of ground systems when compared to the high-rate demands for RF ground systems.
Technology for OWC is taking advantage of the maturation of the fiber optic communications market as well as the commercialization of many of the components that are used in common with OWC. Hence, commercially competitive solutions can be made for satellite communications as well. In addition, the state of the art has advanced rapidly in the past few years, led by developments in amplifiers, lasers and acquisition tracking technologies.
Finally, the commercial industry can now take advantage of these technologies thanks to investments that have been made into OWC by governments and agencies such as NASA, JAXA (Japan) and the European Space Agency (ESA), which have helped mature OWC capabilities.
For the application of space communications, the focus of these commercial developments has been on compact, high-data-rate OWC terminals ideally suited for Low Earth Orbit (LEO) satellites, which include applications for Earth observation and telecommunications. These LEO satellites have a common trait of traversing the Earth, and all will see the MENA region.
Es'hailSat's service will support the future of communications to all of these satellite systems, offering an OWC and RF gateway that exemplifies the modern approach to communications systems.
www.bridgesat.com

Rick is the Vice President of Strategy and Business development for BridgeSat. An executive leader with more than 34 years of experience in communications systems analysis, design, integration and maintenance, his areas of expertise include cryptographic, terrestrial carrier, satellite and timing systems.
Rick's core strength is in understanding program/project/mission requirements and aligning the people, processes, budget and technologies in order to achieve success and provide maximum return on investment.
A recognized leader in the space, cyber and networking communities, Rick possesses extensive international team leadership experience in the United States, United Kingdom, Australia, Germany, France, Singapore, Korea, Taiwan, Japan and select Middle Eastern countries.
Rick began his career in the United States Air Force, studied computer information systems at Strayer College and served over 12 years with Cisco Systems, Inc., where he was responsible for building the U.S. National Security business and founding the company's space business as part of the Global Government Solutions Group.
Rick founded SpaceGroundAmalgam, LLC in 2009 and served as a partner with mid-market strategic investment firm Hudson Fairfax Group for three years. Rick most recently served in business development for small satellite supplier Surrey Satellite Technology in their U.S. office.
He serves on the board of Space Micro, Inc. in San Diego, California, and is the President of the Board of Habitat for Humanity of Teller County Colorado. Rick was on the board of the International Space University in Strasbourg France for 10 years and was recently selected as a Forbes Business Development Council Member.
BridgeSat has designed an optical wireless communications (OWC) system that aims to improve connectivity and the wireless transfer of data from LEO satellites. The OWC system provides an alternative transmission mechanism that is designed to be faster, more secure and available at a lower cost than traditional radio-frequency transmissions while meeting the constrained size and power requirements inherent with small satellite operations.
As part of this total OWC solution, BridgeSat is building out an expansive global OWC ground network. With ground station site diversity essential to OWC, BridgeSat is establishing a network to support spacecraft operators.
---