---
By Ian Christensen, Engagement Manager
Ian offers his analysis of the growing role of Export Credit Agencies (ECAs) in the satellite sector. This look at ECAs is especially relevant today, as government-sponsored ECAs have acquired a larger role in satellite financing over the past several years.

Driven by the active US Export-Import Bank (Ex-Im Bank), as well as France's Coface, ECA-backing of satellite deals is increasingly common—and poised to grow. ECAs , apparently, are here to stay in the satellite industry.
US Ex-Im Bank financing supports more than 60 percent of U.S.-manufactured commercial satellites, according to the remarks by Ex-Im Bank President Fred Hochberg at a February 2014 meeting of the Washington Space Business Roundtable. Financing for satellites was the fastest growing sector of activity within the Ex-Im Bank portfolio between 2010 and 2013. Reuters estimates that the Ex-Im Bank has provided $4.8 billion in financing for satellite-related transactions since 2002.
The rise in prevalence of satellite transactions at Ex-Im Bank is emblematic of the increasingly visible role of ECAs in the financing of space sector transactions across the globe. ECA-supported transactions have garnered significant attention within the satellite industry in recent years. These deals attract attention for understandable reasons: they span the globe in their reach, and are tied to political issues of value creation and job growth. Notable ECA-financed space sector activities in 2014 include: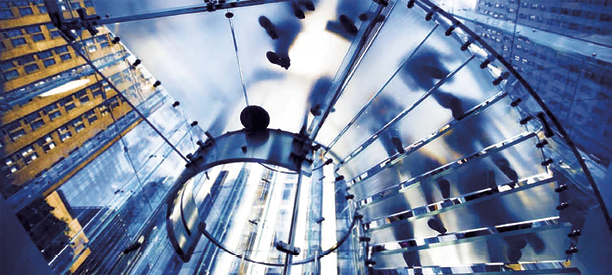 • The US Ex-Im Bank has agreed to provide approximately $150 million in loans to Bulgaria's BulSATCOM to support its purchase of the BulgariaSat-1 geostationary communications satellite from California-based Space Systems/Loral (SSL).
• ViaSat has been approved for a US Ex-Im Bank loan for its purchase of the ViaSat-2 satellite from Boeing.
• France's Compagnie Française d'Assurance pour le Commerce Extérieur, commonly known as "Coface," signed a deal in July 2014 to provide $225 million of export credit loan guarantees to Malaysia's Measat International to support the manufacture of the MEASAT-3b communications satellite. MEASAT-3b was manufactured in France by Airbus Space and Defense and launched on a French Ariane 5 launch vehicle. This transaction represented Coface's first satellite export credit deal; the organization has traditionally been involved in financing launch-related transactions.
• The United Kingdom's ECA, UK Export Finance (UKEF), provided reinsurance in support of Coface for the UK-manufactured subcomponents of MEASAT-3b.
• Canada's ECA, Export Development Canada, announced it will provide 123 million euros in financing to Spain's Hispasat. The financing will support the sale of a satellite to Hispasat by SSL, which is owned by Canada's MacDonald, Dettweiler and Associates Ltd. (MDA).
Despite the attention received, ECAs play a limited role in financing transactions in the satellite sector. They are typically governmental or quasi-governmental agencies that provide government-backed loans, guarantees and/or insurance in support of those domestic businesses that choose to target export opportunities.
ECAs generally seek to provide financing necessary to help businesses turn opportunity into sales; and do not typically seek to recoup a market return on loans provided (instead seeking only coverage of operating costs).
Speaking at the 3rd Annual Space & Satellite Regulatory Colloquium held in October 2014, John Shuster, the former Vice President and Head of Structured Finance of the US Ex-Im Bank, described the role of ECAs as a "spare tire"—getting involved only when conventional finance means are unavailable. Commonly faced with deals that may be perceived as risky, ECA-financing typically requires strict governance rules and covenants in order to mitigate risk.

ECA activities are generally associated with broader government policy objectives. Governments across the world are increasingly seeking to use space capabilities to increase industrial competitiveness and create export activity for domestic companies.
For example, Japan has shifted its space policy to place greater emphasis on commercially relevant capabilities. The country has also instituted export control changes to loosen restrictions on Japanese military-related firms. These policy shifts support efforts of major manufacturers, such as Mitsubishi Heavy Industries (MHI), Mitsubishi Electric Corporation, and NEC, to increase their share of global markets in satellite manufacturing and launch services.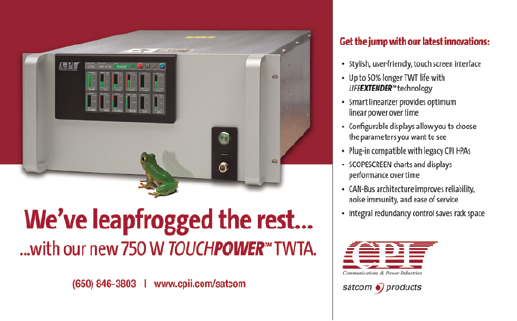 Elsewhere, in March of 2014, International Launch Services (ILS) and the recently established Export Insurance Agency of Russia (EXIAR) announced a partnership through which EXIAR will provide export credit guarantees and insurance to support companies procuring satellite launches from ILS. This partnership was established in direct reaction to the success Coface and Ex-Im Bank have experienced in the satellite sector. However, unlike those agencies, EXIAR does not provide direct lending.
As lenders of last resort, ECAs often interact with prospective satellite operators from emerging markets which may be unattractive to traditional financiers. Globally, the trend of increasing numbers of new, and prospective, satellite operators associated with emerging markets suggests a likely increased future role for ECA-financed activity. Two examples from 2014 highlight this trend:
• In Azerbaijan, Azercosmos, the government supported satellite operator, plans to issue an RFP before the end of 2014 for the manufacture of its second geostationary communications satellite, Azerspace-2.

• Its first satellite, Azerspace-1, was partially financed by a loan from the Ex-Im Bank. Prior to requesting bids for the second satellite, Azercosmos completed a technical and market feasibility study funded by the U.S. Trade and Development Agency (USTDA). USTDA, while not an ECA, also has a mission of promoting U.S. exports, and through the feasibility study, seeks to support U.S.' opportunity to supply the Azerspace-2 satellite. It is likely that Azerspace-2 will be a target of interest for the
Ex-Im Bank.
• In Bangladesh, the government is evaluating plans to field the country's first geostationary communications satellite, Bangabandhu-1. In 2014, Bangladesh received proposals from six multinational banks or investment firms to provide financing for the project. Included in this group were proposals from two ECAs: the US Ex-Im Bank and the Japan Bank for International Cooperation (JBIC).
It is highly likely that ECAs will be a long term enabler of satellite transactions for several years to come. While ECA activity in recent years has been centered around agencies in North America (Ex-Im Bank and Export Development Canada) and Europe (Coface), expect other countries' ECAs to become more active in the satellite sector. Russian, Chinese, and Belgian ECAs have been active in the past and other countries with strong space sectors, such as Japan, are just beginning to link space activities to export promotion.
As ECA activity in the space and satellite sectors expands, it would benefit from closer links between national export promotion and space policies. For example, in the U.S., satellite related activities at Ex-Im Bank and USTDA could be more closely tied to broad space diplomacy activities undertaken by other U.S. agencies through a forum such as the existing Presidential-level National Export Initiative (NEI).
In Japan, efforts to increase international market share would benefit from more clearly defined links between space policy and the activities of the JICB. Linkages of this nature would help associate ECA activity with a strategic context, in addition to their existing market context, and advance their ability to contribute to achieving both economic growth and space policy development objectives.
Avascent is a leading strategy and management consulting firm serving clients operating in government-driven markets. Working with corporate leaders and financial investors, Avascent delivers sophisticated, fact-based solutions in the areas of strategic growth, value capture, and mergers and acquisition support. With deep sector expertise, analytically rigorous consulting methodologies, and a uniquely flexible service model, Avascent provides clients with the insights and advice they need to succeed in dynamic customer environments.
---
By Tony Wilkey, Vice President, Sales and Marketing
2014 has been a special year for AvL Technologies, Inc. (AvL). The company continued to thrive with solid revenue and new business and also celebrated the 20th anniversary of operations. Founder, owner and CEO of the company, Jim Oliver, is proud of the accomplishments of the company and the team members.

This year, AvL experienced a special milestone—the delivery of our 20,000th transportable, auto-acquire satellite antenna system. Many years will pass before another company can make that claim—the level of quality, breadth of standard product solutions and dedication to customer service that AvL offers will continue to break records. The company is also well known for providing product customization to meet a client company's specific needs and performance requirements.
AvL continues to thrive as a privately held U.S. company, specializing in the design, development and production of mobile/transportable satellite antennas and positioner systems. With corporate headquarters based in Asheville, North Carolina, and regional offices located in the U.K. and China, AvL is able to offer superior service and support to customers around the world. AvL provides systems integrators with positioner and complete antenna system products, product development, and services that maximize the technical and commercial benefits for their customers to meet their cost, performance, quality and reliability requirements.
New product launches in 2014
As in recent years, 2014 witnessed AvL's success in fielding a number of new, exciting and "bar-setting" products. In addition to producing healthy volumes of established, standard antenna products, AvL also introduced, produced and fielded…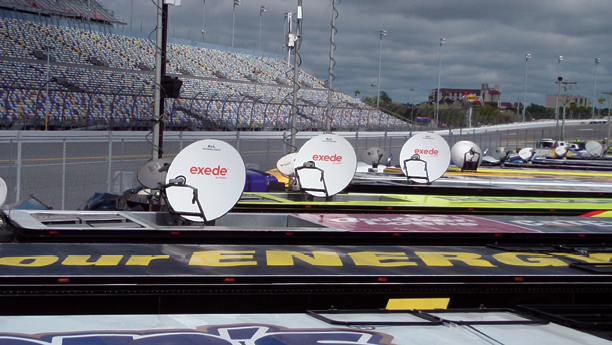 • A new, best-of-breed antenna controller—the Model "AAQ" Embedded Antenna Control System—that will enable AvL antennas to operate in the most sophisticated networks using the highest-performance modem technology
• Various new, light and ultra-light, manual-point flyaway antennas, from 60cm to 2.4m in diameter
• A new, 2.2m linear-polarized C-band antenna with extreme cross-polarization optimization, allowing the service provider to maximize satellite throughput
• A new, high-performance 4.6m flyaway antenna that can be transported in "man lift-able" transit cases and deployed by four persons in two hours
• Various 2.0m and 2.4m SNG antennas with totally automated, 3-piece collapsible reflectors, enabling truck operators to provide service on the smallest of vehicles
• New, carbon-fiber reflector manufacturing technologies, allowing AvL to offer lighter, more cost-effective "Ka-band ready" rugged antenna systems for the military or oil-and-gas applications
• Produced a new, multi-band platform with up to eight remotely selectable, receive-only feeds covering numerous commercial frequency bands for an international communications interference monitoring and regulation group
• Numerous Ka-band high-throughput platforms for the NASCAR race teams, revolutionizing the video and data backhaul capability during the racing event
New opportunities in 2014 and beyond
As of 2014, AvL's addressable markets include the military, emergency response organizations and agencies, broadcasting companies and oil/gas exploration firms. Each of these unique industries have benefited heavily from the advantages of connectivity over satellite.
Entering the year, we shared concerns with others in our industry regarding the effects of sluggish global economies, as well as sequestration and drawdown that could be more than in 2013—not only in U.S. military procurements, but also in federal agency and state/local government opportunities.
Indeed, overall military budgets and deployments have been reduced, as projected. Likewise, budgets for emergency response agencies continued to receive more scrutiny and broadcasters continued to be challenged by corporate pressure to extend the life of existing assets and delay major capital expenditures. The effect of these economic pressures has been profound, as reflected by the higher than normal level of restructurings, consolidations, mergers and sell-offs across the industry.
However, the thirst for satellite bandwidth continues to be stronger than ever and will likely continue down that path for years to come. Budget reductions are forcing operators and equipment manufacturers alike to develop technologies and capabilities that will continue to increase throughput while reducing the cost per bit.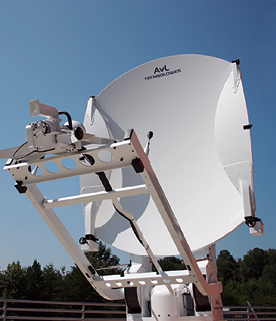 A good example of this trend is occurring with the High Throughput Satellite (HTS) offerings (and demand) that are increasing by leaps and bounds. A recent study announced that global HTS capacity would triple over the next three years, to 1,720Gbps. In response to this trend, AvL has been working with several HTS service providers to develop and certify satellite-specific high-throughput antenna configurations.
Our best-of-class vehicle-mount antennas range from 85cm to 1.2m, including our ever-popular Model 1280KV Ka-band product. As mentioned previously, AvL is garnering much attention from the NASCAR industry for the initial fielding of high-performance Ka-band platforms prior to the 2014 race season. These unique antennas are installed in limited space on top of the car "haulers"—actively supporting the critical, secure communications link (high-definition video, voice communications and data) between race teams and their remote engineering centers before and during the race event. Providing speeds of 15Mbps down and 10Mbps up, these small Ka-band terminals provide many times more capability over the same aperture size than their Ku-band predecessors and are credited with making the difference between winning and losing for racing teams.
We also started development in 2014 of a new family of transportable terminals that will support a new fleet of Ka-band satellites operating in a Medium Earth Orbit (MEO). MEO Ka-band offers HTS technology with reduced latency over traditional geosynchronous (GEO) capability, due to reduced orbit path length. AvL's effort supporting the service provider behind this new constellation will yield a new class of transportable terminals requiring significantly more dynamic tracking capability but with the advantage of dramatically reduced latency.
As we reflect on the generally good results of 2014, we must now look at the challenges and opportunities that we will face as an industry in 2015. As we have seen in recent months, the world remains unstable and unpredictable. However, here is a certainty—the world will continue to thirst for more and better communications capability—good news for those of us in the satellite industry.
Tony Wilkey is responsible for U.S. Sales, Marketing and Customer Service for AvL. He earned his Bachelor's degree in Mechanical Engineering from Georgia Tech in 1981 and his Master's degree in Mechanical Engineering degree from Stanford in 1983. He has worked his entire career in the satellite industry, most recently with ViaSat, Inc., before joining AvL in 2008.
---
Boeing Satellite Systems International, Inc.
By Mark Spiwak, President
2014 has proven to be one of execution for Boeing's satellites businesses. In just 10 months' time, the company launched five satellites and signed contracts for three satellites and one hosted payload.

Boeing also demonstrated the feasibility of using commercial satellites to transmit protected waveform communications for the military, and its Spectrolab subsidiary developed industry's four millionth space solar cell. And, the first order a new line of small satellites, the 502 Phoenix, was received, meaning that Boeing's production line now includes satellites ranging from 0.5 to more than 18 kilowatts of payload power.
First to launch was the second in the Tracking and Data Relay Satellite (TDRS) series, TDRS-L. Built for NASA, TDRS-L joins the others in the TDRS network that NASA uses in support of vital missions, including the International Space Station, studying Earth's changing climate, and looking into deep space with the Hubble Telescope. TDRS satellites relay signals to and from Earth and the International Space Station and other space assets. TDRS-L is the fifth from Boeing. This was followed in rapid succession with the launch and delivery of four Global Positioning Satellite (GPS) system satellites, representing one-third of Boeing's contract for 12 satellites. With the launch of the fifth, sixth, seventh and eighth in the series, Boeing's fourth-generation of GPS space vehicles are improving system accuracy, signal capability and performance for users worldwide. All 12 GPS IIF satellites were built using Boeing's advanced production processes, with each spacecraft ready to launch on request by the Air Force. Boeing also continues to work with the Air Force to improve the efficiency of final checkouts before launch and on-orbit, ensuring each GPS IIF enters operation smoothly. This approach supports the Air Force in maintaining a robust launch tempo.
Intelsat returned to Boeing in July for a ninth Boeing 702MP satellite, Intelsat 35e Epic. Intelsat's EpicNG satellites are designed to address wireless and fixed telecommunications, enterprise, mobility, video and government applications that require broadband infrastructure. A complementary high throughput overlay to the Intelsat fleet, the Intelsat EpicNG platform will utilize multiple frequency bands and other features to enable customers to meet specific needs. The high degree of flexibility of the Intelsat EpicNG platform will allow Intelsat's broadband, media, mobility and government customers to use their existing hardware and realize greater cost efficiencies.
In February Eutelsat announced that it was ordering a hosted payload from Boeing, which will be added to the Eutelsat 117 West B satellite, which is a Boeing 702SP. The hosted payload will be used by the Federal Aviation Administration (FAA) to augment its Wide Area Augmentation System (WAAS).
The WAAS payload will provide coverage to reference stations in Canada, Mexico and Puerto Rico, as well as the continental United States and Alaska, improving GPS signal accuracy to seven meters from 100 meters. Commercial airline and general aviation pilots can use this extremely accurate information for more direct flight paths and precision approaches to airports and remote landing sites. WAAS is the sixth order for Boeing's next-generation hosted payload since 2009, and the first to be included on an all-electric satellite.
Boeing's satellite unit is also supporting the United States Air Force as it seeks to validate the use of existing on-orbit space assets to send protected military satellite communications. In November, Boeing announced that it had proven its new anti-jamming communications technology is capable of operating as either a ground-based user terminal or satellite-based networking hub, enabling the military to send and receive secure communications at a significantly lower cost by using existing terminals and satellites. The anti-jam technology uses a protected tactical waveform, which shields signals from interference by adversaries or cyber-terrorists. This demonstration complements previous on-orbit demonstrations over the ViaSat-1 and the sixth Wideband Global SATCOM (WGS-6) satellites, showing the ability to operate anti-jam waveforms over existing commercial and military spacecraft.
Boeing's subsidiary, Spectrolab, also achieved a major milestone in 2014 with its 4 millionth germanium-based space solar cell, making it the world's highest-volume producer of multi-junction solar cells and the first company to ever achieve this production milestone. Spectrolab solar cells have powered more than 380 spacecraft flights in 23 years. Spectrolab, the leading provider of space solar cells and solar panels, provides products to the commercial satellite industry, the Department of Defense, NASA and domestic and global aerospace companies. Germanium is the material commonly used to create solar cells. Extensive space solar cell experience, combined with continuing investments in the business and technology, continues to strengthen Spectrolab's competitiveness in both space and ground-based markets. Since 1956, the subsidiary has continued to make technological advances, most recently modernizing their factory to create a new solar cell wafer projected to reduce customers' costs by 10 to 15 percent through design and manufacturing improvements.
But perhaps the most strategic achievement this year by Boeing was the first order for the 502 Phoenix small satellite, the third new satellite design announced by Boeing in just four years. The first order for two of these satellites by HySpecIQ of Washington DC was placed in September. The satellite will carry the commercial remote sensing industry's first high-resolution hyperspectral payload, capable of providing spectral imaging fidelity that far exceeds what is currently available.
Hyperspectral imaging is an information-rich technology that uses spectral color bands to identify objects and materials in an image. More than 200 spectral colors in the visible and shortwave infrared spectrum are collected to uncover diagnostic spectral patterns not visible to the naked eye. The technology provides valuable data and enables the delivery of information products to key markets, including the global oil, gas, mining, agriculture and environment monitoring industries, as well as U.S. government agencies and partner countries.
With this addition to Boeing's satellite portfolio, the company now has satellites that range in power from 0.5 to 18+ kilowatts. Specifically, the 702HP, introduced in 1997, first launched in 1999, which operates in
8 – 18+ kilowatt range; the 702MP, introduced in 2009, first launched in 2012 – just 29 months after contract award -- operates in 6-12 kilowatt range; the 702SP, introduced in 2012, first will launch in 2015, operates in 3-8 kilowatt range; and the 502 Phoenix, introduced in 2013 and operates in the 0.5-3 kilowatt range.
As the company continues its pursuit of innovative technologies that are affordable and extend the mission possibilities for all customers, it will also prepare for at least 10 satellite launches in 2015. The satellite business mission statement, "to make our customer's mission our mission," will continue to lay the foundation for what promises to be another busy year at Boeing.
Mark Spiwak is president of Boeing Satellite Systems International Inc., president of Boeing Commercial Satellite Services Inc., and vice president of Commercial Satellite Systems for Network & Space Systems within Boeing Defense, Space & Security. He was named to this position in 2014 and is responsible for general management of all Boeing commercial satellites, ground systems and services contracts. He currently has oversight for the ABS, Inmarsat, Intelsat, MEXSAT, Satmex, SES and Viasat programs.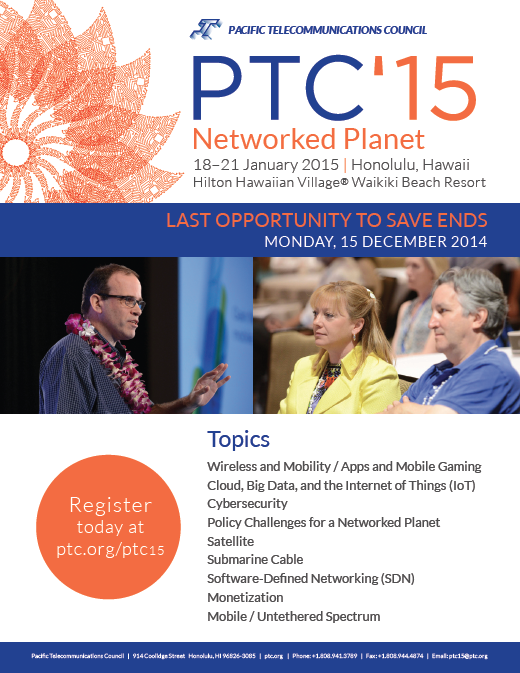 Spiwak has nearly three decades of engineering, management, leadership and business development experience supporting commercial and government customers. Most recently, Spiwak was the program director for Wideband, Strategic and Protected Tactical MILSATCOM programs, including the Wideband Global SATCOM (WGS) multi-satellite program. WGS is the DoD's highest capacity communications satellite system serving US and allied partners. The system provides broadband connections to all theaters of operation and remote locations worldwide.
Spiwak was also the director of NASA & NOAA unmanned Earth and Space Science Programs responsible for the Geostationary Operational Environmental Satellite (GOES) N, O, and P series of satellites, the Tracking and Data Relay Satellite (TDRS) series, and other earth and space science projects.
Spiwak began his career at Boeing's satellite business in 1985 in the design integration laboratory. Subsequent assignments have included director of Strategy and Technology Development, director of Commercial Business Development, and director of the Cost Estimating Organization.
---
By Simen K. Frostad, Chairman
No one in our business should ever complain about being bored—to be involved in conceiving, designing, manufacturing and selling technology for the satellite and media industries is to be in a constant state of change and development. It's like trying to anticipate and react to (or even help shape) massive tectonic shifts that occur millions of times faster deep in our planet than they do at near the Earth's crust.

This makes the passing of a mere 12 months quite exciting. However, a year is, in some ways, an artificially short sample of time. This time period is unable to encompass the continuing shifts and trends that may only be detectable after a longer interval of time.
A we look back at the close of 2014 against the background of large regional installation wins with satellite operators in Europe and MENA, Bridge Technologies can see that some of the movements that were once trends have now reached their maturity and have become standardized; other new trends are emerging, while still others don't even deserve to be called trends yet… they are more like whisperings on the wind, where the most inventive minds are hard at work changing the standards into even more revolutionary technologies.
In fact, there's a dialog of inventiveness between those who create the technologies the industry relies on and those who put those technologies to use. This dialog is unpredictable and is really where the most interesting 'trends' are born, as manufacturers find their technologies being used by customers in unexpected ways and react to those uses through the development of new technologies. These, in turn, prompt users to invent unforeseen applications, and on and on it goes.

In this context, the availability of IP as an alternative to satellite in some applications could be seen in a negative light for the satellite industry, but in fact the way many broadcasters have responded to the potential of IP is by creating new opportunities that involve satellite. The move towards decentralized infrastructure and multiple backup options is one way wherein broadcasters and operators have combined IP and satellite to achieve new benefits in terms of robustness, flexibility and cost.
At Bridge Technologies, we've been in a conversation with one of Europe's largest satellite operators to develop products that enable a new approach to infrastructure design and use. The introduction of our VB273 Intelligent Switch was the first in a new line of products that use the advanced analysis capabilities developed in our monitoring systems, to bring a new degree of utility and autonomy to redundancy switching. Having a more intelligent redundancy switch helps operators to make some far-reaching changes.
With greater in-built intelligence, the possibility to decentralize the infrastructure is now possible: instead of the control center monitoring how each modulator is performing and then doing triggered redundancy switching, operators can now deploy a more or less autonomous intelligence at each decentralized antenna site. The switched redundancy path can operate with a degree of independence from the central facility, resulting in the increased overall redundancy of the system as a whole. Failure in the central system will not affect data elsewhere in the production pipeline.
Redundancy switching is provided by the combination of full-blown ETR290 analysis, a high-performance RF monitoring capability, and a decision engine that compares error condition results against user-defined rules. The greater scope and subtlety of the analysis available allows a much more nuanced and flexible automated assessment of operating status and conditions.
While conventional redundancy switching tends to be triggered by much cruder conditions, such as a complete loss of signal, operators can now base switching on the detection of more complex errors. For example, if CAS (conditional access) verification is lost on one of the production chains, the redundancy switch can automatically check the redundant chains to see if the problem exists there, as well, and switch to one of them if CAS is intact. Switching is, therefore, available on the basis of services (such as CAS) as well as on simple hardware operation.
In the decentralized model, data is transported from the central production system via gigabit fiber out to the antenna, where duplication is built into the infrastructure, and there are also redundant IP chains. The structure is modular and, if the operator wants to change configuration, that can be done in a modular way and remotely—without installing more equipment, or patching in hardwired changes. For the operator, this means less reliance on specialized skills and the ability to make more or less immediate changes remotely by uploading new configurations.
In keeping with the aim of decentralized resilience, an autonomous ability to override settings and make changes at any transmitter site gives the operator the option of overriding the network's default redundancy arrangements. Control switching from the central NMS is possible, or by intelligent automated switching, or by a completely manual override at the transmitter site.
A decentralized infrastructure that uses satellite and IP in a number of configurations is theoretically more complex than an all-satellite setup. It's a recognizable trend that operators now want to bring together all available technologies to achieve savings and operational efficiencies, and this complexity has to be handled carefully.
At Bridge Technologies, our major theme for 2014 has been complexity and simplicity. What we mean is that complexity (especially operational complexity) can create critical drag on an organization's business, while simplicity is almost always more efficient. What we have been working on in 2014, even more so than in previous years, is the refinement of our products in order to give users the power to deal with complexity in a simple way. The VB273 is not a simple product by any means, and it's being deployed in some extremely complex infrastructure designs, but the VB273's capabilities make it simpler for operators to handle such complexity.
In 2015, we'll be taking this theme further with some sophisticated developments in data visualization that will expand on our existing presentation layer technologies. The path our industry seems to be heading is that the people who work in this environment are being asked to absorb and act on greater volumes of information, oversee more services, and apply more decisions. For manufacturers, supporting businesses by presenting key information in easy-to-understand ways is vitally important.

---