Pam Lugos is currently the Vice President of Business Development for CPI Satcom products. She has been with CPI since 1993, with experience in program management, product service, and business development. She has a degree in industrial technology from Cal Poly, San Luis Obispo, as well as an MBA from Santa Clara University.
CPI has been in existence for many years and the company's heritage covers numerous products and technologies. What do you believe CPI offers to the SATCOM and MILSATCOM environments?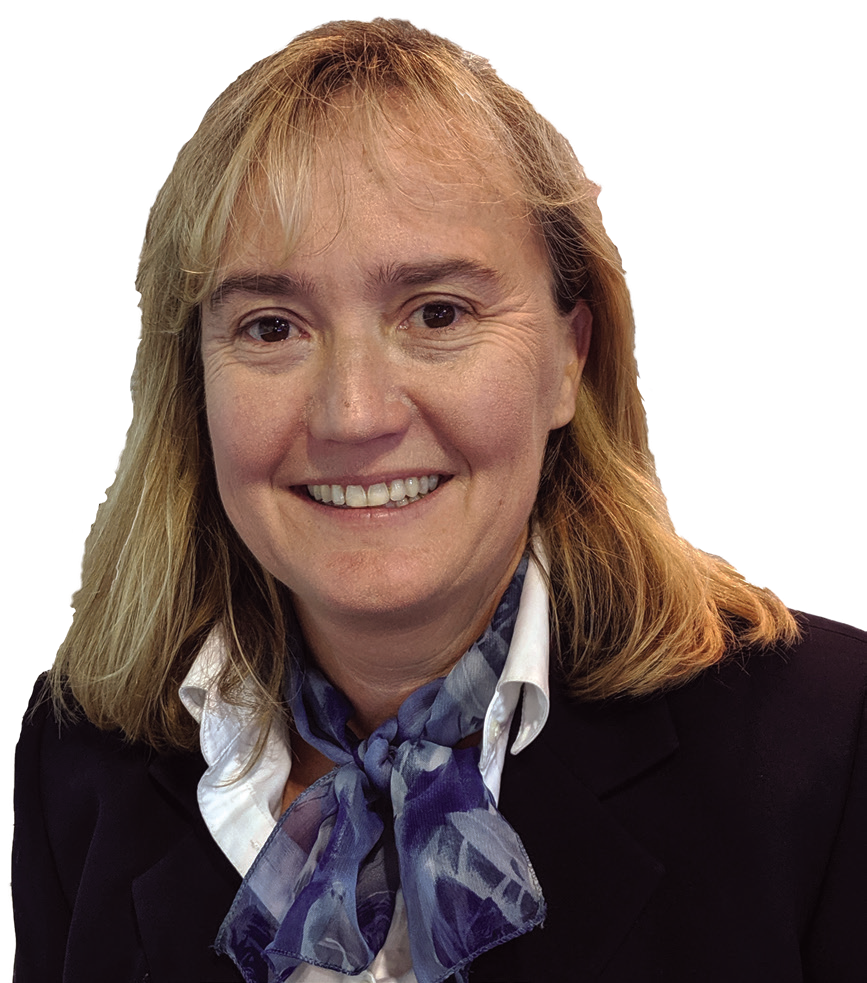 PL
I consider CPI to be a truly innovative company. We've been in the marketplace for a really long time and our group is responsible for the building of amplifiers for SATCOM. CPI started by building the engines for those amplifiers, with klystrons first, then with traveling wave tubes. Shortly thereafter, we built the amplifiers ourselves.
CPI is the company that offers a broad range of technologies to provide SATCOM uplink amplifiers. When we talk about CPI, we're discussing really broad product offerings that encompass a myriad of different technologies. We have the expertise to talk to customers to determine what is it they may need for their specific application as well as talk to them about a technology that's coming down the pipeline that may not exist today.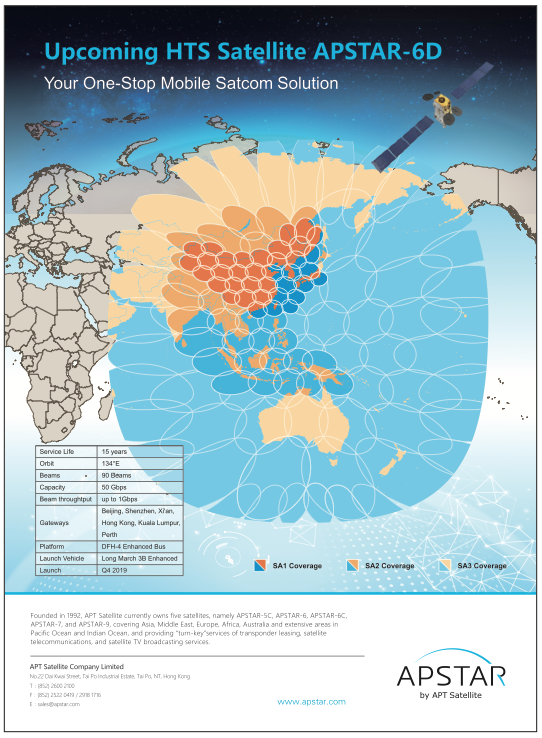 Then, CPI is able to configure a part specific to a customer's need, perhaps even an individualized component?
Yes, absolutely. We have a full complement of standard products that includes frequency bands from C- and Ku-band, to the Q- and V-bands that are emerging today. CPI builds amplifiers that are available in those frequency bands and at different power levels.
However, as the market continues to change and evolve, such as with Q- and V-Band, we're obviously working on that and figuring out how to answer those specific needs.
In the past, companies were reticent to offer a specific timeline for product development, as the item could require a longer — and, yes, sometimes shorter — manufacturing time frame. Companies did not want to promise anything. Now, it seems to be more of the norm to promise certain timelines and pricing. With that in mind, do CPI's special programs to assist niche markets offer rapid availability, with a possible three-day product turnaround?
PL
We have certain programs that can add flexibility to a customer's schedule or minimize downtime. We recently signed a contract to hold tubes in storage, because the need to be on air all the time is so critical. We'll also build on spec occasionally to assist a customer, as well.
You mentioned your service organization and service engineers are located globally. What would you say is the lag time for the CPI repair services?​
PL
We have a hotline that is 24/7, so a customer can pick up their phone and talk to support at CPI at any hour of the day. There are more than 20 service centers available across the globe. Depending on what region they're in, there are local people in that CPI office that are fully trained to handle most situations that arise for a customer. They have the necessary parts at the ready as well as trained technicians that speak the local languages.
We also have our factories. One of the elements we pride ourselves in is our ability to continue to offer our service to customers and to take care of the equipment for the life of the product and keep it running. CPI equipment tends to last a long time and we're there to continuously provide that support.
If a customer does need to send in a product for repair, the turnaround to get a quote is a week, but repair time is dependent on what parts are needed. Usually, customers are set up for redundancy to avoid down time.
CPI is engaged in both the commercial and the military/government/agency sector of the satellite industry. First, what would you say are the major differences between the needs of the two industry sectors? Second, how does CPI fulfill those needs and how does CPI plan on addressing the future requirements of both market segments?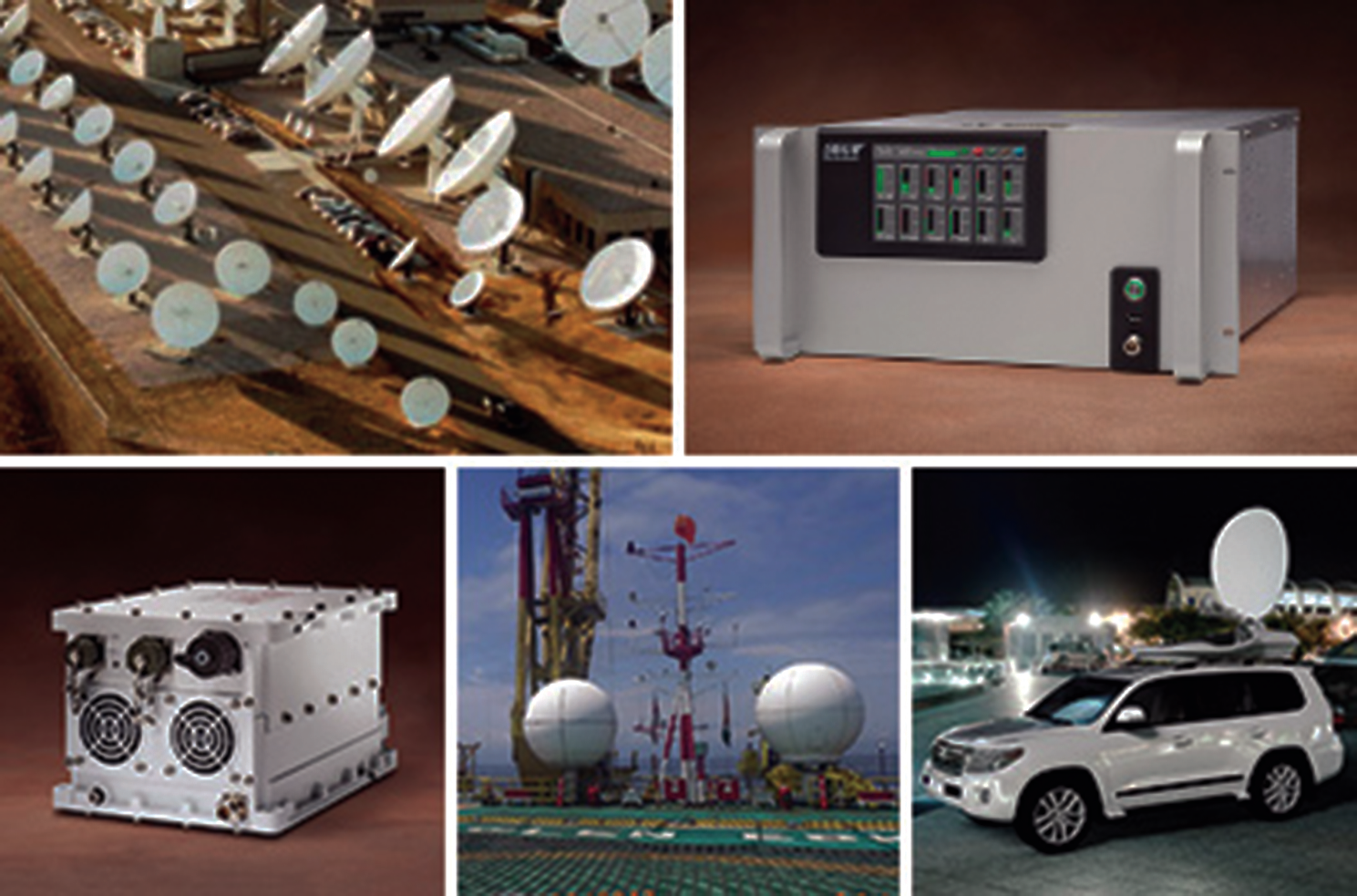 PL
Yes, CPI handles a significant amount of both commercial and military business. We've been lucky to be able to work in both areas and we continue to do so.
The products really depend on the customers' needs and the applications. The commercial product tends to be more of a standard product, I would say. It's not necessarily "off-the-shelf," something that has been already developed, known, and understood, although we certainly do custom products for commercial customers, as well.
For the military, there are generally more stringent requirements for such matters as testing and operating temperatures that come into play. From the design standpoint, it's necessary to take into account all of the requirements, know where the equipment is going to be fielded, and to then make certain the solution will meet their needs. CPI is able to do both well, and will continue to do so with both market segments.
Regarding the use of Gallium Nitride (GaN) versus Gallium Arsenide (GaAs) in CPI products — is GaN better for high power applications, while GaAs is best suited for low noise levels... would that be a correct statement?
PL
Both GaN and GaAs are still used to populate SSPAs. GaAs is really how the technology started.
Now, it's migrating into the GaN technology. GaN technology is really a step up. It's a vast improvement from GaAs and what it affords is improvements in size, weight, and power (SWaP) improvements. There is more efficient, more linear power being provided in the amplifier with GaNs.
CPI offers both GaAs and GaN products, and we continue to innovate and develop new products that are GaN-based, those being more efficient and financially advantageous for customers.
What new technologies or products does CPI have coming down the pipeline that might be of interest to the customer reading this article?
PL
The frequency spectrum continues to move up, so we have a lot of Ka-band business that we're currently involved in, and that business continues to grow. Really, the next step encompasses the Q- and V-band. We're talking about 40 to 50 GHz products that we continue to integrate into our product lines, as well. We're developing amplifiers that will meet those needs.
That's what we see the future is moving toward. I think, like everyone else, we estimate that Ka-band will eventually be replaced by Q- and V-band and we definitely want to have the products available for the market as that progression starts to unroll.
With our amplifiers, we're extremely innovative in terms of some of the features we offer. For example, we have the "life extender", which is a great window into tube-based amplifiers that helps the user understand how much life they have left in their device, as well as extends the life of the device by adjusting voltages accordingly.
That's one of the products that was featured at IBC2019. Multi-band BUCs and block upconverters are being more and more integrated into the amplifier devices themselves. We're continuing to hear from our customers that they need various bands in these blocks, so we're continuing to innovate and offer more and more solutions for that, and to help our customers to consolidate and obtain all of that technology from their amplifiers.
For our GaN solid state amplifiers, we continue to step up the power levels that are available, continuing to innovate and provide higher and higher GaN-based amplifiers.
Customers are always trying to find products that will better their business and will deliver a positive return on their investment. Overall, how do you think the CPI products make a difference in how a customer runs their business and how their operations are able to benefit from CPI product inclusion?​
PL
I think the first part of that equation, if you will, is making sure the customer is understood and that what they need is fully determined. Being able to have an open dialogue with the customer, understanding the business problems they are trying to solve and then figuring out how to partner with them — these are all crucial communication necessities.
We continue to have these conversations and that's why we're delighted to be able to attend trade shows, such as IBC, where we were able to have face-to-face talks with lots of people and to obtain their feedback to make certain our products align with industry needs and that we are providing the correct products.
Speaking of IBC2019, the benefits of attending these trade shows, of course, is reaching out to customers, talking one-on-one like you were just saying — what is the main message that you hope CPI left with those attendees that visit your booth during that event?
PL
IBC afforded the company the ability to meet and greet interested parties and they have the opportunity to meet the CPI team. We talked earlier about how we have sales people in 40 countries and they're really "on foot" and talking to people one-on-one.
However, let's face it — a lot of the satellite installations and ground stations are in remote areas of the world, so you don't necessarily get the opportunity to talk with or visit those customers.
Being at a show like IBC, everyone gets to sit down and talk to one another. We had technical people come to IBC that wouldn't necessarily be with the sales people out on the road, so we get to introduce more of the entire team.
We are also able to sit and listen to attendees to hear their comments and to make certain the company and its products are properly represented. Certainly I hope that if someone comes to the booth they will be able to spend some time talking to us and that they are able to see the breadth of products that CPI offers.
We hope visitors understand how the company is involved in all of the different technologies and that we have a really unique position from an amplifier standpoint as we can offer tube-based amplifiers, klystron-based amplifiers, solid state based amplifiers ... that we have the technical expertise to solve problems for uplink and provide the best amplifier that's going to meet their needs.
Finally, we want them to understand we have the support structure in place to take care them and their equipment for the lifetime of
their products.
With the increase of component start-ups, would you say that the marketplace is closing in on component and product-based companies, or do you think that the market is ever-expanding and ever-increasing?
PL
The reality is that the market is changing and we absolutely have to pay attention to that fact. I think we're well-positioned to provide a lot of products, but we certainly have to listen and figure out how we stay on that leading edge to maintain our position.
Looking down the road, in addition to the products CPI had on display at IBC, could you talk about some technologies coming within the next five years or so? What areas of growth are of considerable interest to CPI?
PL
When I think about areas of growth, I think about the Q- and V-bands and how that is going to unfold. Obviously, with all of the LEO satellites that are going up, and understanding the LEO versus MEO versus GEO products that will be needed, we're certainly paying attention to make sure we're well-positioned to cover all eventualities.
We continue to look into our solid state product line to ensure we offer what's needed for the market in that area.
You mentioned LEO, MEO, GEO — will the products that CPI offers be rated for interplanetary and beyond orbits and missions?
PL
Certainly our products will be able to talk to satellites positioned in any orbit. We also have some airborne products and also see that as a growing market for the company.
For a long time, CPI has provided products for the Deep Space Network. A lot of our higher-power products are used in those types of applications.
When the first person who lands on Mars wants to "phone home", it's not a far stretch to say that our products will probably be involved at
some point.
What will make a customer consider CPI over other manufacturers?
PL
We're one of the only companies in the world that currently offers three amplifier technologies.
There are other competitors and players that offer one or two technologies and their positioning and their messaging reflects that fact, whereas CPI is able to take a holistic approach and say "let's help you find the best technology irrespective of what that technology is based on what you're trying to achieve."
The company is not just trying to push a particular product because that's the only solution being offered. CPI SATCOM is in the unique position that the company can do whatever is necessary to support our customers' needs.
Ms. Lugos, you are the Vice President of Business Development for CPI — what does your role encompass for the company?
Pamela Lugos (PL)
I run the business development (BD) group for CPI. BD is a broad term, however, BD for us is the opportunity to talk to customers directly, figure out what they need, find the proper solutions for them, and get them the information and products that would meet their needs in the satellite communications (SATCOM) marketplace.
We do have the Antenna Systems Division, which is a systems level provider, and they're able to use our products as part of their systems, not exclusively, just like we are using our sister division's traveling wave tubes, also not exclusively.
The company is able to provide a vertical solution all the way from the tube to the amplifier to the system that's all CPI, however, every level of the company can use non-CPI solutions, if that's what the customer wants. That vertical integration and flexibility allows us to serve our customers who might be the competitor of our sister division, and vice versa.
CPI has the flexibility to be able to make the necessary adjustments in a market that's constantly changing, growing, and consolidating... all of the changes that have occurred during the last 20 to 30 years have found CPI able to successfully address all of those modificatications.