SpaceX's Double Successes... Launches Iridum's Satellites—Plus, the Booster Returns To Base
The Satnews team was onsite to witness the doubly successful launch of SpaceX's Falcon 9 soar through the atmosphere to eventually release 10 of Iridium's NEXT satellites.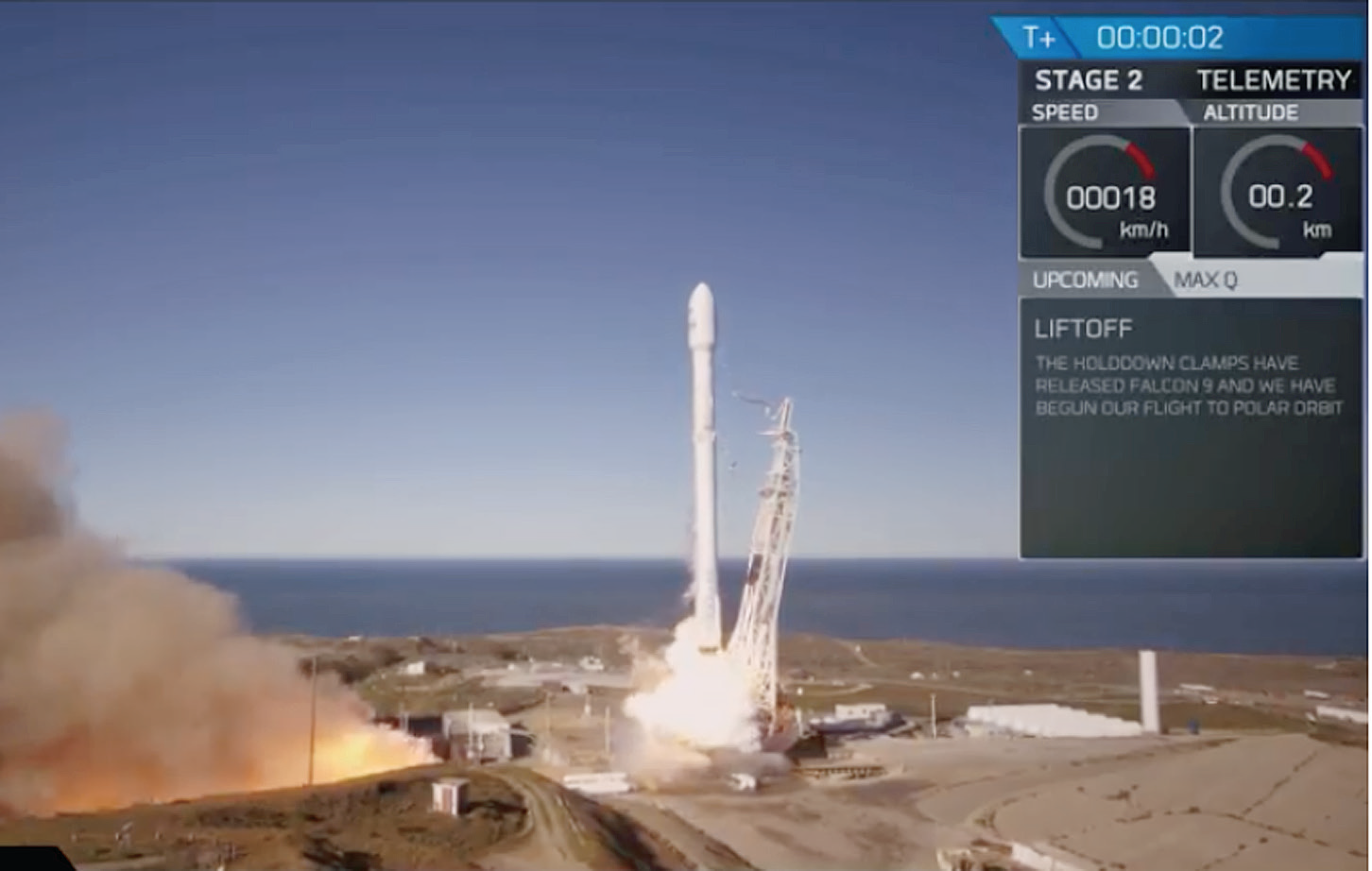 The team described the sensation as bone shaking even from the distance of three miles. On Earth, the booster successfully descended at sea on the company's automated drone ship aptly named Just Read the Instructions.
The flight took off on schedule at 9:54 a.m. PST (12:54 p.m. EST / 17:54 GMT) Saturday, January 14, 2017, at Space Launch Complex 4 East on Vandenberg Air Force Base in California.
As the Falcon 9 rocket soared toward the heavens, the 10 Iridium NEXT satellites, built by Thales Alenia and Orbital ATK, were released into LEO, and are the first members of Iridium Communications' next-generation satellite constellation that will total 72 spacecraft, which will provide communications and data services across the globe.
With each of the 10 satellites weighing approximately 1,874 pounds (850 kilograms) the total payload was within the Falcon 9 Full Thrust's performance capacity.
This is the start of a series of Iridium NEXT launches scheduled over the next 18 months, and marks the beginning of one of the biggest "tech refreshes" in history, completely replacing the only satellite constellation providing 100-percent truly global communications coverage.

Once fully deployed, Iridium NEXT will enable a new broadband multi-service capability called Iridium CertusSM, while providing the technical flexibility to support innovative new services and technologies from Iridium's extensive partner network. Among those technologies is a unique hosted payload from Iridium's partner Aireon, which will provide a real-time global aircraft surveillance service, extending aircraft visibility across the planet.
The first 10 Iridium NEXT satellites were delivered to a 625 kilometer (km) temporary parking orbit where they will be tested and exercised by Iridium over the coming weeks. Upon meeting testing and validation requirements, the satellites will then be moved into their 780km operational orbit and begin providing service to Iridium's customers. One-by-one, the new satellites will be positioned near a current generation satellite, each moving at approximately 17,000 miles per hour as testing begins. Iridium's unique inter-satellite communication links from nearby satellites will be repositioned to point to the new Iridium NEXT satellite as it prepares to take over service. Existing satellites will eventually be de-boosted and de-orbited.
"This is one of the largest commercial satellite systems being built today," said Iridium CEO Matt Desch. When Iridium signed with SpaceX in 2010 to launch 70 Iridium-NEXT satellites, valued at $492 million, it was the largest single launch deal ever engaged in by two companies.
"Today, Iridium launches a new era in the history of our company and a new era in space as we start to deliver the next-generation of satellite communications," said Matt Desch, chief executive officer of Iridium. "We have been working endless hours for the last eight years to get to this day, and to finally be here with 10 Iridium NEXT satellites successfully launched into low-Earth orbit is a fulfilling moment. We are incredibly thankful for all of the hard work from our team, as well as our partners, to help us achieve this milestone."
Both Thales Alenia Space, System Prime Contractor for the program, and their subcontractor for production, Orbital ATK, have been integral in the development of the Iridium NEXT program, from the design and manufacturing of the Iridium NEXT satellite vehicles to managing an 18-station, state-of-the-art assembly line production system.
spacex.com
iridium.com
thalesgroup.com/en/worldwide/space/space
http://orbitalatk.com
---
SES Discloses the New Owner of the AMC-3 Satellite
On January 9, Satnews.com shared information about Global Eagle Entertainment (GEE) "in discussions with a leading satellite provider to purchase satellite transponders for an estimated price of approximately $50 million," to support a large aviation-connectivity customer.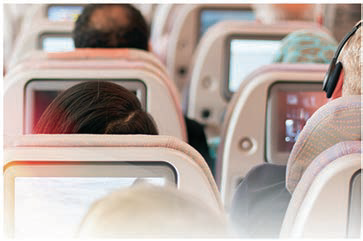 Since then the curtain has been pulled back, press releases issued and the satellite fleet operator has been identified as SES.
The satellite, AMC-3 renamed Eagle-1 by Global Eagle, carries 24 Ku-band transponders and was launched in September 1997 on an Atlas 2A rocket.
Eagle-1 covers North America, the Gulf of Mexico and the Caribbean.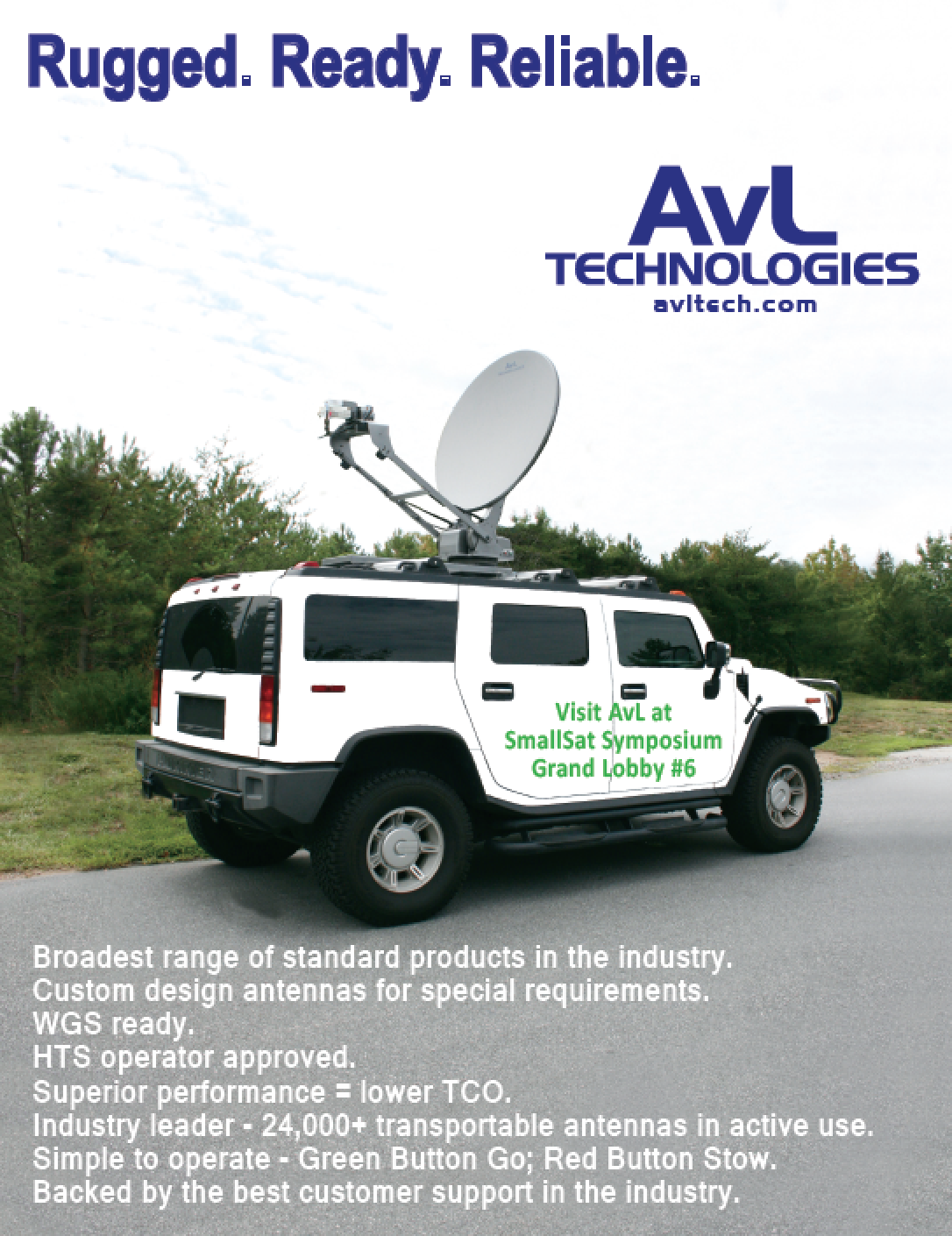 Lockheed Martin built the satellite, which is now operating nearly five years past its projected design life.
CEO Dave Davis remarked that rather than leasing capacity for a set amount of time, the purchase will prove to be a smarter financial move enabling substantial cost savings, that Global Eagle paid a low enough price for the satellite to outweigh the risk of buying a nearly 20-year-old spacecraft that's drifted into an inclined orbit.
To preserve on-board propellant for contingency operations, operators sometimes forego station-keeping maneuvers for older satellites like Eagle-1.
This allows the spacecraft's position in the sky to gradually shift, which can be an issue for some immobile ground-based antennas and terminals.
However, that is not a serious matter for airplanes and boats equipped with antennas designed to keep satellites in sight while on the go.
geemedia.com
ses.com
---
Japan Suffers a Smallsat Launch Failure
The rocket was touted as the smallest one capable of launching a satellite; however, something obviously went very wrong.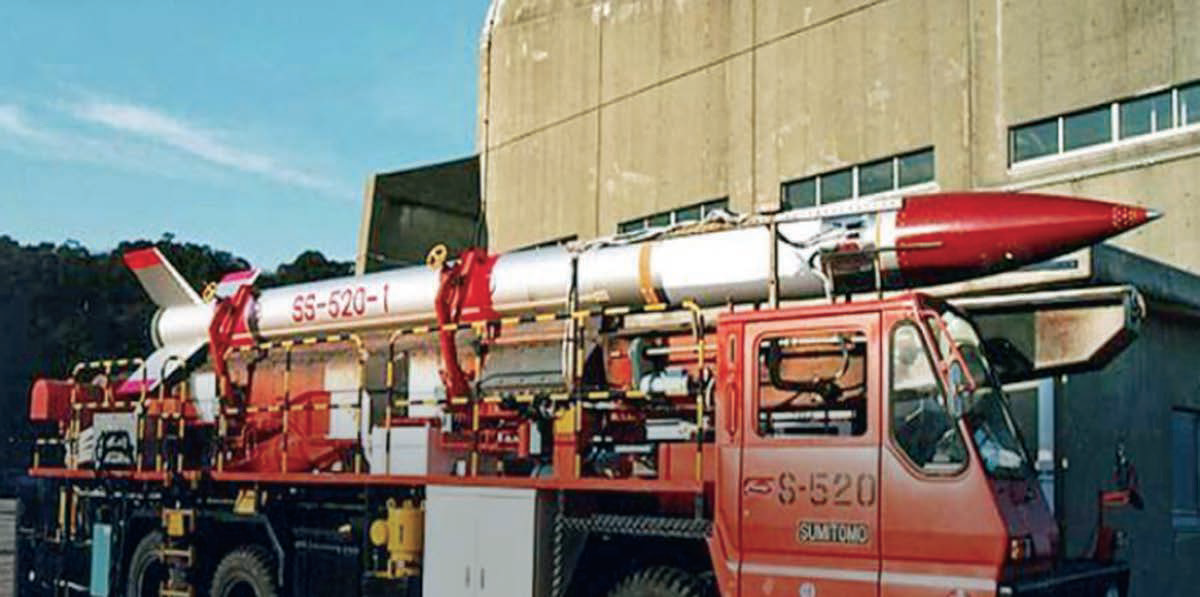 JAXA terminated a satellite launch in mid-flight after a communications malfunction forced the space agency to abort ignition of the host rocket's second stage.
The No. 4 vehicle of the SS-520 rocket series lifted off at 8:33 a.m. from Uchinoura Space Center in Kagoshima Prefecture carrying a miniature Earth observation satellite, the Japan Aerospace Exploration Agency said.
The agency aborted ignition of the second stage three minutes into the launch after discovering a glitch in the communications system. The rocket and its tiny payload then tumbled into the sea.
"It's very regrettable. We'd like to determine the cause of the failure,' said Hiroto Habu, an associate professor at JAXA, later in the day.
The space agency said the rocket stopped sending signals to the operations center just 20 seconds after liftoff. It has no further plans to launch a rocket of this size, it said.
Resembling a utility pole at 10 meters long and 50 cm in diameter, the rocket was developed as a potential vehicle for launching minisatellites, a growing segment of the space industry.
Roughly one-fifth the size of JAXA's mainstay H-IIA rocket, the SS-520 is a three-stage type based on a two-stage model used by JAXA.
The rocket was designed to place a satellite weighing up to 4 kg in orbit at an altitude of up to 2,000 km.
"The cause of the failure is not known at all yet. All we can do is just analyze the data we got until communications were disrupted," said Shinya Matsuura, a writer familiar with rocket development. "I hope they won't be discouraged and will try another launch, because demand for launches of minisatellites is growing worldwide."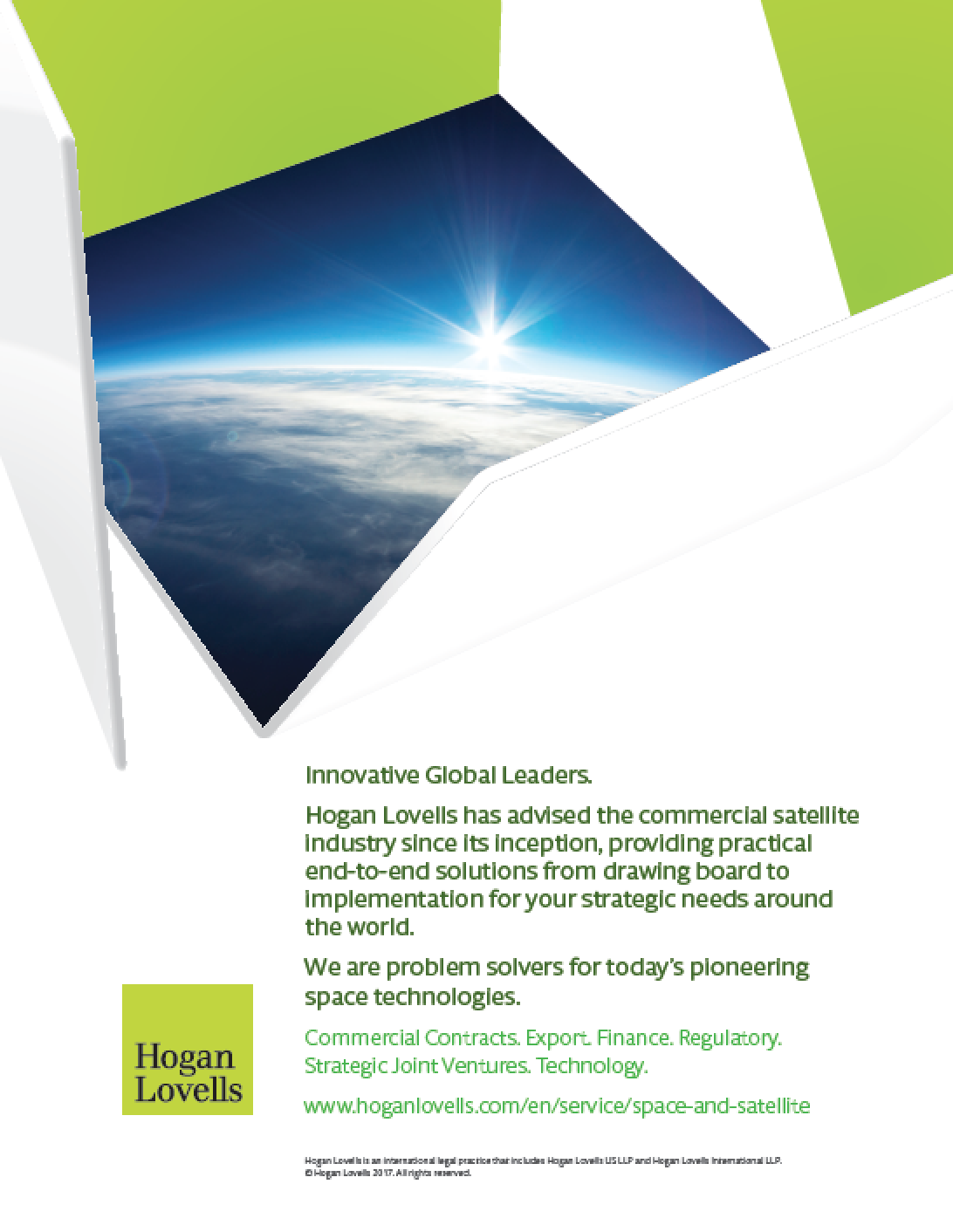 Matsuura said China has made significant progress in rocket development in recent years and added that Japan should invest more in fundamental research and development so it will not get left behind.
The rocket was carrying Tricom1, a 3 kg satellite developed by the University of Tokyo that measured 10 cm by 10 cm by 35 cm.
The satellite was designed to transmit images of Earth's surface for about a month before re-entering the atmosphere and burning up.
JAXA, which undertook the mission to demonstrate the cost-cutting potential for satellite launches, used commercially available devices found in home electronics and smartphones to inspire private firms keen on entering the space launch business.
It cost an estimated ¥500 million ($4.3 million) to produce and launch the slender rocket.
global.jaxa.jp/
Article source: Kyodo News
---
Airbus' Invitation... Enter the SpaceDataHighway Challenge
Airbus doesn't want to be the only one having fun... described as 'one of the most ambitious and forward-looking communication systems in operation today', since November 23, Airbus has been transmitting data in near real-time through space at a rate of 1.8 gigabytes per second based on laser technology.
To encourage innovation and enlarge the application portfolio, Airbus has opened the "Enter the SpaceDataHighway" challenge for SMEs, start-ups, entrepreneurs and students who would like to participate with their business ideas for using this technology.
The winning project receives a 75,000 euros investment prize, and will be able to draw on the expertise and support of Airbus Bizlab, the Group's innovation powerhouse.
Airbus Bizlab is a business incubator in which entrepreneurs or start-ups participate in a six-month program. Here the winners will be accompanied by engineers, business development experts or even by coaches to support them in the realization of prototypes, market studies or the launch of a product. The project that comes second will receive a prize of 25,000 euros to launch a crowdfunding campaign on the new SpaceStarters platform that enables space related businesses and start-ups to raise money in order to turn their innovative ideas into a business reality.
The SpaceDataHighway is a unique space communication system combining ultra-broadband laser communications in geostationary orbit to deliver a unique, secure, near real-time data transfer service thereby making data latency a thing of the past. It can help revolutionize a number of areas, including the handling of humanitarian crises, maritime security and environmental protection by receiving satellite imagery in near real-time.
The Sentinel satellites of the European Union's Earth observation program, Copernicus, will be the first to benefit from these next-generation services. The SpaceDataHighway will also be able to connect other platforms such as aircraft, UAVs or the International Space Station.
"The SpaceDataHighway is like the first optical fiber in space, but with the added advantage of mobility. Therefore, the scope of possible applications is vast," said Hughes Boulnois, head of the SpaceDataHighway business at Airbus Defence and Space. "Airbus wants this initiative to engage with and listen to the end-users' market needs and to develop ideas to support this extended space ecosystem."
This initiative has been launched with the support of the European Commission and the European Space Agency, which, together with Airbus, developed the SpaceDataHighway program as part of a public–private partnership.
Enter here: edrs-spacedatahighway.com/challenge
---
ISRO Aims for Launch of 103 Satellites
Perhaps a surprising statement from India's ISRO... with less than a month left for the proposed launch of 103 satellites at one go, Indian Space Research Organisation (ISRO) has said their aim is to maximize their capability to handle large numbers of satellites with each launch and the agency's aim is not to set a record.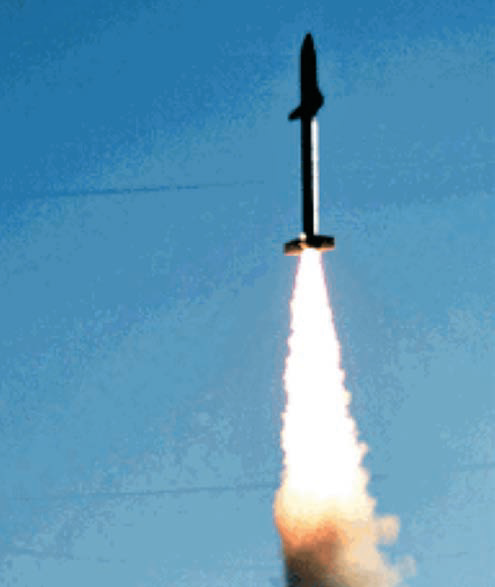 After the success of their Mars mission, ISRO, which is currently conducting experiments for its second moon mission, said another mission to Mars, Venus and Jupiter is on the horizon and studies are underway to accomplish these projects.
"We are not looking at it as a record or anything. We are just trying to maximize our capability with each launch and trying to utilize that launch for the ability it has got and get the maximum in return," ISRO Chairman A S Kiran Kumar told reporters.
Of the 103 satellites that ISRO's workhorse PSLV-C37 is expected to carry, 100 are foreign passengers.
"They are all actually a constellation, they are getting into a constellation of satellites providing observation of Earth," Kumar said.
The three Indian satellites are of the Cartosat-2 series, weighing 730 kg as the primary payload, and the INS-IA and INS-1B, weighing 30 kg.
An official from the space agency said it was planned earlier to launch 83 satellites in the last week of January, of which 80 were foreign, but with the addition of 20 more foreign satellites, that launch was delayed by a week and should now occur during the first week of February.
Kumar also said ISRO was working on having more frequent launches. "The next one is going to carry a number of satellites from various companies along with our own Cartosat-2 series satellite and immediately following that we have GSLV Mark III and Mark II.... In the first three months that's what we are targeting, but beyond that we are trying to work for almost one launch a month," he said.
"The prime driver for all of this is to increase the capacity. Though we have the number of satellites in operation, we require many more for providing the necessary services that is needed," he added.
"As we are progressing, we need to look at long-term. So what we are looking beyond Chandrayan-2, for which we are already working on an approved program," Kumar said. "Beyond that, the Mars second mission and Venus mission are all on the horizon. We have to go through the various studies and then formulate, get the approvals and then move. Right now, [all of these missions] are all in the study phase," he added.
ISRO is conducting tests for hazard avoidance for Chandrayaan-2 as the rocket lands at the agency's facility in Challakere in the Chitradurga district of Karnataka, where simulated lunar craters have been created to evaluate the performance of the system.
The ISRO Chairman and French Space agency (CNES) President Jean-Yves Le Gall in the presence of visiting French Minister of Foreign Affairs Jean-Marc Ayrault has signed a partnership agreement regarding the sharing of satellite launch technology.
To a question on the agreement, Kumar said, "Currently, we are working with them on Oceansat-3... and then we are working for a future payload, on an infrared imaging sensor.
"We are also looking at possibilities of working with them in various areas of future developments of satellites, launch vehicles," he added.
ISRO, in the past, has worked with CNES on sounding rockets, the SARAL satellites program and had also launched satellites for them.
isro.gov.in/
Article source: India Times
---
Pathfinders For NASA
Tyvak NanoSatellite Systems Inc., a wholly-owned subsidiary of Terran Orbital, provides turnkey nanosatellite solutions for civil and commercial customers around the world—and now the company has been awarded a contract by NASA's Small Spacecraft Technology Program to provide a series of CubeSats for the agency's upcoming Pathfinder Technology Demonstrator (PTD) missions.
Through this contract, Tyvak will handle the design, integration, testing and operations support of up to four different payloads, selected by NASA for four separate missions. Tyvak was awarded this contract based on excellence in technical design, proven company past performance, mission assurance processes, and budget.
The 6U CubeSat being built for this mission utilizes the Tyvak Endeavour Platform and is equipped with solar arrays that will provide at least 45 watts average power while in-orbit and allocate at least one-third of its volume for a technology payload.
Tyvak also will ensure thermal management for the payload and precision pointing for propulsive maneuvers. Beyond the spacecraft design, Tyvak is also establishing the ground network to support operations for each satellite.
The PTD program was created to benefit future NASA missions by demonstrating the operation of new subsystem technologies
on orbit.
Payloads scheduled to fly on these missions include propulsion systems that will provide the capability to maneuver small science platforms and send small spacecraft to deep space, as well as novel technologies to stabilize spacecraft, and laser communication systems that will greatly increase the amount of data that can be transmitted from spacecraft to the ground.
tyvak.com/
nasa.gov/mission_pages/cubesats/index.html
---