The industry is undergoing profound change — a paradigm shift is occurring with satellite capabilities and this new era is going to fundamentally affect all as we move forward into the future.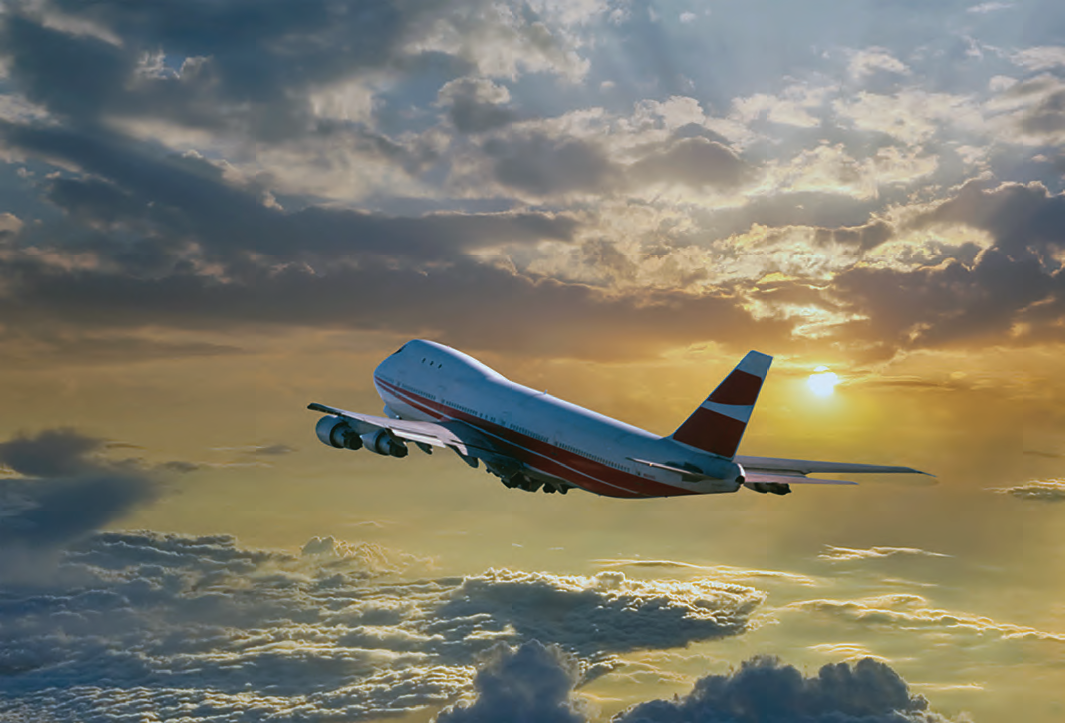 The satellite industry has long held broadcast at its core — now, these market segments are moving toward a more data-centric reality. Users want more data than ever before and they want this access everywhere, whether at home, at work, or on the move — at sea, on land or in the air. This demand for data has been the driving force for the development of new, smallsat 'mega' constellations that are moving away from the 'traditional' Geosynchronous Orbit (GEO) into Low and Medium Earth Orbits (LEO/MEO). This uncharted territory and the industry is about to be tested as never before.
The satellites of the future are going to demand much from the ground equipment that is used to support them and this is a concern that has been at the forefront of Newtec's work for some time. Satellites in LEO, MEO and GEO orbits, with varying payloads, have different demands. This means that flexibility, agility and dynamism are essential to meet these varying requirements.
The LEO Challenge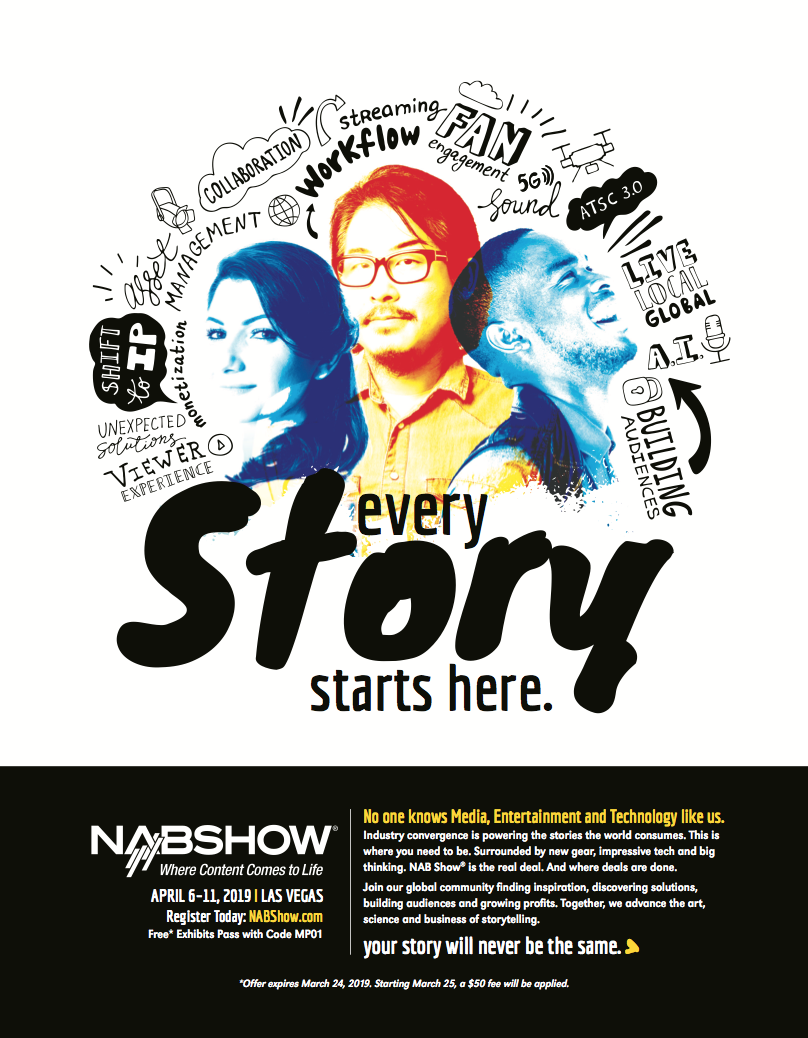 The new breed of smallsats that will bring about this disruptive transformation in the industry carry a variety of payloads and feature on-board processing.
These smallsats will demand make-before-break beam handover technology to operate, using newly-developed flat panel antennas that will allow for greater mobility. They will also demand highly efficient beam switching as new High Throughput Satellite (HTS) systems use multiple spotbeams to allow mobile connectivity.
This demand for high data rates for mobile applications requires a platform that can deal with the industry changes and future connectivity.
Analyst firm Northern Sky Research (NSR) forecasts that wholesale operator revenue from non-geostationary constellations is expected to post a compound annual growth rate of more than 40 percent during the next decade. The benefits of non-geostationary satellites include very high-throughput, service reliability, cost-effectiveness, low latency and overall superior broadband performance.
Newtec has been closely watching developments in LEO satellite technology. Critical is that the company's modem portfolio, combined with next-generation, on-board technologies, be ideally suited to bring maximum efficiency and throughput to customers.
Newtec has recently performed successful over-the-air tests on Telesat's inaugural LEO satellite. Launched in January of 2018, the tests on the Ka-band payload are ongoing,and Newtec's technology is being used to demonstrate different service scenarios.
The latest trials witnessed test user traffic successfully passing through the satellite via Newtec modems, revealing that flawless operation of very high-throughput services without packet loss can be achieved via LEO constellations.
The constellation is designed to deliver an unsurpassed combination of capacity, speed, security, resiliency, latency and low cost, delivering affordable fiber quality connectivity everywhere. Once fully deployed, Telesat LEO will accelerate 4G/5G expansion, bridge the digital divide with fiber-like high-speed services into rural and remote communities, and set new levels of performance for commercial and government broadband on land, sea and in the air.
The tests have demonstrated that Newtec's equipment works seamlessly with LEO satellites and that Newtec's technology is already able to deliver next-generation connectivity today.
The Rise of the FPA
While LEO satellites have the power to allow broadband connectivity everywhere, also important is to realize that satellite terminals are designed to transmit and receive signals with satellites that are moving quickly in orbit around the Earth.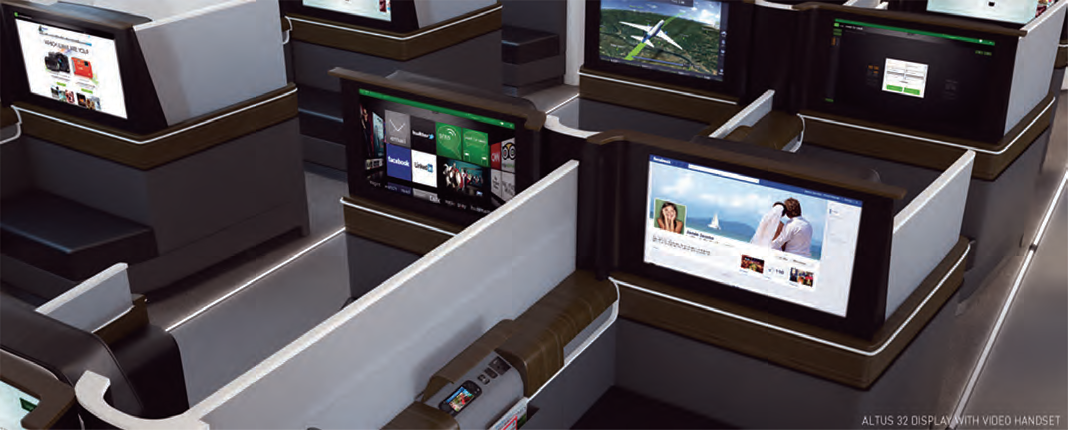 Panasonic's eXConnect global inflight broadband connectivity.
Traditional parabolic antennas can be used for on-the-move communications, but they tend to be heavy and bulky and contain many moving parts that can fail. Working with flat panel antenna (FPA) manufacturer Kymeta and Newtec partners Liquid Telecom, StratoSat and Intelsat, Newtec has recently been able to demonstrate impressive performance over the company's Newtec Dialog® platform on a long road trip across South Africa.
The network tests were run using Newtec's MDM3310 modem on Liquid Telecom's Newtec Dialog platform over the Intelsat EpicNG IS-33e Ku-band satellite. The tests achieved the highest available throughput over an Intelsat EpicNG satellite, even for a contended network service. The system, mounted on top of an SUV, made the trip all the way from Johannesburg to Cape Town, operating continuously during the 1,400 km. journey. The system performed exceptionally well.
Connectivity in the Air
Newtec's work within the commercial aviation industry has seen rapid expansion over the last year.
The company's partnership with Panasonic Avionics, established in 2016, has resulted in the development of a new, high-bandwidth satellite modem that operates over high-capacity satellites, such as Intelsat EPIC, SES-15, Telesat Vantage and Eutelsat 172B that accommodate applications such as In-Flight Connectivity (IFC).
In October of 2018, Panasonic Avionics had 350 aircraft flying with the Gen3 Newtec modem to provide IFC and plans to have 1,000 flying with the modem by early 2019.
The Newtec modem offers Panasonic Avionics' aero customers as much as 20 times the bandwidth of their original solution and can facilitate the increasing bandwidth coming on stream as HTS and Extreme-Throughput Satellite (XTS) services continue to be layered over the company's existing global network.


Newtec's MDM3310 modem.
With Panasonic Avionics, Newtec has developed the capability to simultaneously receive live TV and IP data on commercial planes from different beams on the same satellite — a wide beam for TV and a spot beam for data. Panasonic Avionics designed their nexgen HTS network with powerful spot beams for data, overlaid with wide beams for TV.
In this scenario, all three receivers on the Newtec aero modem can be leveraged with one receiver for TV and two to handle the switchover between spot beams.
This identical multiple receiver hardware architecture is also appropriate for handling LEOs, when they become available. Newtec is also working with LEO providers to develop the software required for their satellites. Newtec modems are completely software defined, so upgrades can be delivered remotely via a simple upgrade, eliminating the need to swap out hardware.
Mobility Key to the Future of SATCOM
Mobility is set to play a crucial role in the future of satellite communications — user dependence upon data means that we need it wherever we go, for a multitude of different reasons. Combine this with the emergence of mega constellations in LEO, that will deliver unrivaled access to high-speed connectivity on land, sea and in the air, and we have a very exciting prospect before us.
Newtec is prepared to meet the challenges that this new satellite world places before the industry. When deployment begins, our customers can be safe in the knowledge that our platforms will be able to take them where they want to go - both physically and technologically.
www.newtec.eu
www.kymetacorp.com
www.panasonic.aero
---