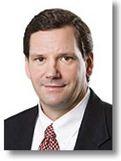 Stuart C. Daughtridge is Vice President of Advanced Technology and Business Development for Integral Systems, a Kratos Company. Daughtridge joined Integral Systems in 1999 and has been instrumental in developing the Company's full line of satellite communications products and services. Before joining Integral Systems, he held several management positions in the spacecraft engineering and satellite operations division of Orion Satellite Corporation (acquired by Loral Space & Communications), including Director of Satellite Operations. Prior to Orion, Daughtridge was a spacecraft engineer at Intelsat, and Contel Spacecom. He holds a Bachelor of Science degree in Electrical Engineering from Lafayette College.
SatMagazine (SM
)
Mr. Daughtridge, you have enjoyed a number of management positions with leading companies, such as Intelsat, Orion Satellite Corp, and Contel Spacecom where you worked on NASA TDRSS system as a spacecraft engineer. What drew you to Integral Systems (now Kratos Integral Systems) in 1999?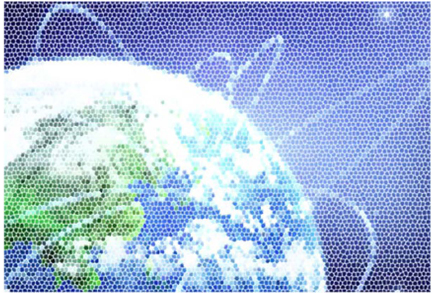 Stuart Daughtridge
I actually first encountered Integral Systems as a part of an acquisitions process I was involved with earlier in my career. I remember being extremely impressed with the quality and expertise of the people. As I remember it, Integral Systems actually wasn't selected for that project, but the class they showed afterward in some additional discussions we had with them really impressed me. Some time later, when Loral bought Orion, I decided, for personal reasons, to move on in my career. Frankly, I was not really looking for a job in the ground systems side of the business, however I met with executives from Integral Systems and came away impressed again, primarily due to the Company's people and their approach to business.
SM
In July, Kratos Defense and Security Solutions announced the acquisition of Integral Systems. Now that the acquisition is complete, how have things changed?
Stuart Daughtridge
Kratos is a leader in a number of technologies highly related to what we do at Integral Systems. The Company has reached into organizations, especially government and defense organizations, where Integral Systems did not have access. Now as Vice President of Advanced Technology and Business Development I have a new role that works to capitalize on both of those strengths. My primary responsibility is to look across our solution sets to coordinate the research and development and new product development efforts for our existing markets and to help in development of new markets.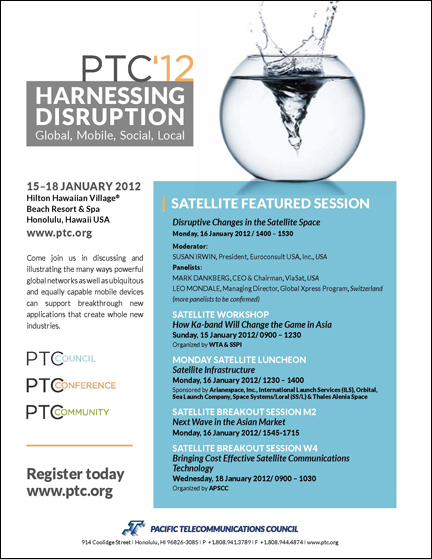 By the way, in just three months, we are already seeing the benefits of the merger. We have better aligned our products and services to meet the specific needs of our various customer groups and are working closely with Kratos engineers and business development teams on a variety of opportunities.
SM
For some time now Integral Systems has been working actively on the satellite interference problem. How is the battle going?
Stuart Daughtridge
Satellite interference, or RF Interference (RFI), is a major problem. Not only is it a burden on the end user in terms of lost productivity and service, but it also has a direct impact on the revenue and profits of satellite operators, broadcasters and service providers. To combat the growing problem, we are constantly enhancing our Monics
®
, SAT-DSA
®
and satID
™
RFI analysis, detection and geolocation product lines. Some of the latest enhancements include:
– Monics is now able to detect and characterize RFI on carrier-in-carrier service such as DoubleTalk, even with the newer modulation types.

– Greater integration of our products to provide a lower cost, all-in-one RFI mitigation system that monitors, detects, characterizes and accurately geolocates signals that the customer can use as product or a managed service.

– Improved accuracy and ease-of-use in our industry-leading satID geolocation product line.
SM
On a number of occasions in 2011 you have discussed the issue of managing remote sites. Why is this important to our readers? What specific steps can they take to help cut costs and increase efficiencies?
Stuart Daughtridge
Most satellite operators and their customers have remote site operations (manned and unmanned). Effective management of these remote sites is important because it can reduce operating costs and outage times, as well as improve Quality of Service (QoS). To address these issues and increase total network efficiency, many satellite operators have deployed Newpoint Technologies' COMPASS Network Management System (NMS) and its recently introduced Mercury G3 Remote Site Manager. Mercury G3 with COMPASS provides complete visibility and control into the entire remote site, including all site equipment (antenna, RF equipment, modems, routers, UPS, generators, door status, security systems including video feeds, etc.). The visibility and control capability reduces the impact of equipment failures, since most problems can be resolved remotely, thus eliminating the need for unscheduled visits.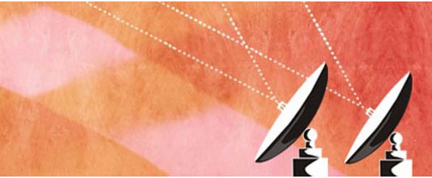 COMPASS also provides intelligent alarming and recovery capabilities that allow operators to quickly, and in many cases automatically, recover services after a failure at the remote site. In addition, COMPASS Service Manager understands what services are being provided by the system and their value. This information gives operators the ability to focus on recovery of the service, instead of having to focus on the recovery of the failed equipment. By focusing on the services and not on the hardware, COMPASS Service Manager gives operators the tool they need to maximize revenue and control achievement of SLA (Service Level Agreement) requirements. COMPASS also provides other advanced capabilities to drive down operating costs, such as being able to operate over very low data rates links and by supporting multiple in and out-of-band communications methods, including Internet and satellite phones.
SM
What technologies will play the most important roles in the SATCOM industry over the next year or two? Why?

Stuart Daughtridge
One key trend in the industry is the growth of, and transition to, small, light weight transportable Comms-on-the-Stop and Comms-on-the-Move (COTM) solutions. Integral Systems is working on technologies that are key to the realization of these capabilities:
– We have recently released a line of powerful and ultra efficient Solid State Power Amplifiers (SSPAs) that have the lowest size, weight and power requirements of any amplifier in the industry. These units can be configured as form, fit and function replacements for less reliable, low power Traveling Wave Tube Amplifiers (TWTAs).

– Our line of Raptor USAT deployable communications systems can be hand carried onto an aircraft and fit into an overhead bin providing over eight Mbps of Ku-band throughput.

– To further meet the needs of first responders and the military, we also have introduced a full line of cased products that range from LAN/WAN network solutions to Small End Office (SMEO) systems.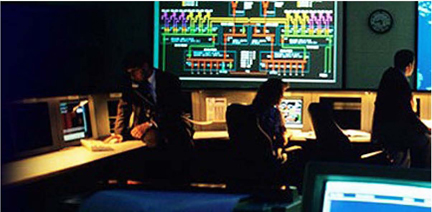 The transition of the maritime SATCOM COTM market from relatively expensive Inmarsat L-band services to far more cost effective C- and Ku-band fixed satellite services has been a major COTM trend in the industry. It creates an order of magnitude cost savings for maritime operators. Our SATCOM Solutions Division (formerly CVG/Avtec Systems) provides small 1.2m terminal solutions to both the U.S. Navy for the CBSP program and the U.S. Coast Guard for their large cutter fleet.
Another trend builds on something I mentioned earlier, the importance of effectively managing remote sites. This can be applied to COTM network environments as well. End users should be able to achieve the benefits without losing focus on their primary job or mission. After all, these users typically don't know much about SATCOM or the remote system, nor do they want to, frankly. For example, our COMPASS product is currently being used to automatically set-up, configure and remotely manage VSAT systems in Iraq. All the warfighter has to do is deploy the antenna and push a button. COMPASS then takes over, establishing a low data rate out-of-band connection with the NOC. System experts are then able to remotely configure (and troubleshoot if necessary) the system and set up the high data rate communications network.
SM
Are there any upcoming Integral Systems projects you are at liberty to discuss that would offer readers a sense of the Company's direction over the next year?

Stuart Daughtridge
A lot of my focus will be on continuing to improve on our offerings, especially by leveraging expertise and technologies from one area to innovate solutions in others. An integration project that we recently kicked off is particularly exciting. It involves the integration of our COMPASS NMS and Monics carrier monitoring systems with Kratos' NeuralStar Enterprise Network Management product. This integration allows us to create an end-to-end network monitoring capability beyond anything that currently exists in the industry.
It is the integration of Information Technology (IT) from the terrestrial network with Operations Technology (OT) of the satellite network. Typically, terrestrial network management systems like HP OpenView do not have visibility into the status of the satellite portion of integrated terrestrial/SATCOM networks. With our integrated solution, we will be able to provide full visibility and management of the entire network, from the terrestrial cloud, through the teleport and the satellite RF links themselves on a single consolidated network management system. The data display can then be customized to the display the level of information each organization needs to most effectively manage their systems. That is real situational awareness with a true 360 degree view that will drive cost efficiencies and improve QoS to customers.
SM
Given the international scope of business these days, how does Integral Systems successfully compete and operate in this environment?
Stuart Daughtridge
You are absolutely right. Ours is truly a global market and Integral Systems has always been fortunate to have a significant part of our business come from international markets. We stay visible and responsive to our global customers especially through our Integral Systems Europe (ISE) division, and we are well established in Asia and Latin America where we have seen strong growth. Satellite operators and services providers in all regions continue to see already tight margins squeezed by market pressures. They need technologies that cut costs, increase operational efficiencies, enhance QoS and enforce SLAs just to survive. Our commercial-based products, solutions and services are well positioned to meet these demanding requirements.
We recently expanded our international footprint by adding a subsidiary to ISE in England and opening an office in India. The team in England provides us a strong RF and antenna integration capability that we were lacking for the international market. This helps round out our capabilities to be able to provide our customers' end-to-end, fully integrated ground segment solutions.