Your content is downlinked from satellite, and your IPTV infrastructure is up and running, ready to for delivery to an eager subscriber base. So, what's to go wrong?

Well, quite a lot, in fact. Between the satellite and the viewer's screen, there is a massively complex chain of components and technologies — a delivery chain that spans the broadcast and IT worlds. Due to this complexity, and the different skill sets of broadcast engineers and IT technicians, it's a considerable challenge for IPTV operators to ensure good, consistent quality of service to their various subscribers.
There are plenty of broadcast monitoring solutions to tell operators about the signal quality at various stages in the chain, and there are monitoring solutions for the IT world, as well. For many IPTV operators during the "early years," the assumption was that monitoring with a collection of these tools would be enough for the task. Indeed, for many years, there was no alternative to using isolated monitoring tools, each looking only at a small part of the delivery chain.
However, as the IPTV industry matures, operators are realizing the pitfalls of this approach. There is growing awareness that errors in one part of the chain may manifest themselves further downstream, and that errors can "cross the boundary" between the broadcast and IT domains.Yet, the vast majority of traditional cable or IPTV headends rely on downloading satellite signals and redistributing them in their network, without ever knowing that the signal from the satellite is free of errors.
To the subscriber it doesn't matter if the fault occurs in the satellite downlink, in some part of the IP network, or in the conditional access system — if it affects the quality of the viewing experience, the service operator has a problem.
Consider some of the complexities of the chain. The broadcaster encodes the media, and it's sent to a MUX (multiplexor) system, and from there via a microwave link to a satellite uplink centre where it's probably decoded and re-encoded in a new MUX. It's then uplinked to the satellite, downlinked, descrambled, re-encrypted for streaming, and sent over the network that is, itself, a complex, tiered structure.
This kind of signal chain is a nightmare to debug and when faults occur, it's often difficult or impossible to isolate the cause using monitoring tools that only look at part of the chain, without relating the data to any other part. This is why being able to obtain a comprehensive view with the monitoring system gives operators a much easier route to fault finding and correction.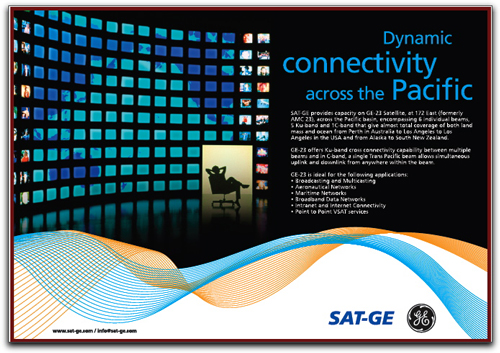 Without a system-wide overview, maintenance staff have no reliable way of determining where the cause of a fault lies and the problem cannot be remedied quickly. Headend operators have, therefore, tended to adopt an expensive redundancy strategy, so that service can be maintained on alternative infrastructure in the event of failure. If you can't find the fault quickly, your first line of defence is to switch to alternative hardware and try to find the fault later.
Not only is this is an expensive strategy, it's also one that does not guarantee finding the fault: let's say the fault is at the transponder — unless you monitor the satellite with external equipment, you would not be able to identify the problem — even switching to an alternate path would not remedy the failure. The level of investment required to achieve this redundancy is a limiting factor on the growth of the IPTV market.
The key to this situation is possibly in that divide between the IT and broadcast worlds. Technicians on both sides have their expertise, as do manufacturers, and they tend to focus on their own areas of excellence. Even at this year's
National Association of Broadcasters
show, where IPTV is an important theme, while there were monitoring solutions for individual parts of the chain, there was still surprisingly little recognition of the need for an end-to-end solution that would allow IPTV operators to have a complete overview of the chain from satellite to set-top-box (STB), with the ability to focus in on any part and obtain detailed data in the context of data from upstream and downstream.
Looking back five or six years, there simply wasn't a demand for IP monitoring and analytics capability: this was because there was little understanding that errors here could cause problems for an IPTV operation. That's still the case within the IT industry — a lot of people don't appreciate that this technology can cause problems downstream.
In the satellite industry, there's a good history of validation with technology that monitors confirmation diagrams, RF parameters, and digital data from satellites, and there's a clear understanding that it's important. The IT and telco industry is quite used to having applications that correlate between different technologies, between known metrics such as jitter and packet behaviour on a transport network.
However, there is a lack of correlation between the broadcast and IT domains — the emphasis is on separate monitoring devices, rather than a single server system that can encompass all the different technologies and correlate between broadcast parameters, such as faulty repetition rate on the PCR stream encapsulated in an MPEG2 transport stream — parameters where telco and IT specialists don't possess a lot of knowledge.
There remains a lack of solutions providing a comprehensive view across the broadcast/IT divide — systems that show a fault is caused by a network element, such as excessive jitter causing packet loss in the transport, or another fault caused by a broadcast parameter at the uplink site.
At
Bridge Technologies
, we span the divide between broadcast and IT to develop the technology providers need to ensure that pictures and sound reach the subscriber's screens at the highest possible quality as well as ensuring the subscriber experiences the highest standards of service and interactivity. The
VideoBRIDGE
system, with its IP-probes and server-based architecture, provides a complete end-to-end solution to meet these needs. VideoBridge monitoring systems are used by satellite and cable operators as well as in IPTV applications. The organic nature of IP means it's especially vital that IPTV systems are monitored end-to-end. With more than 450 systems, ranging from 5 to 170 IP-probes installed by the start of 2009, our IPTV customers include
FastWeb
,
Telenor
,
Portugal Telecom
,
Telmex
, and
Kabel Deutschland
.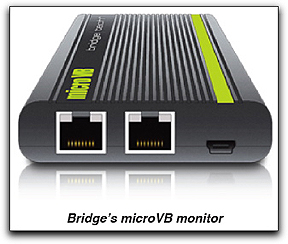 A real-world example of how a comprehensive system operates illustrates the kind of scenario that can arise, while demonstrating how easily a problem can be traced with an end-to-end system.
A series of faults occurred at an 80-channel headend in a system equipped with VideoBRIDGE monitoring, where engineers were alerted by a warning that three channels had been lost. In fact, the channels were still streaming, but had gone from being unscrambled to scrambled. As the monitoring covered the bitstream and the scrambling characteristics, it was easy to identify the culprit: a descrambler had developed a fault. It took an engineer about 20 seconds to identify this fault.
On investigation the receiver module proved to be beyond immediate repair — a replacement was installed and that seemed to fix the problem. However, when the engineer returned to the monitoring station, there was another error, this time causing another channel to fail. The error message indicated a duplicate destination address from the streamers, and by drilling down with the analysis tools, the engineer was able to see that the channel in question had two sources — an element that is not legal in an IP environment. The new receiver just substituted for the faulty component with a preset source address in its streamer capacity, This meant that now, suddenly, there were two addresses. All became apparent within 20 seconds or so, allowing the engineers to go straight to the cause of the problem and make the correction.
This is a good example of two causally-linked events, which would usually be extremely difficult to track down and remedy using a number of isolated monitoring systems. If the engineers had been monitoring only from the dataset, they would not have been alerted from the available data — even if the channel is streaming black, everything appears normal. Only by monitoring both the content and the streaming path is it possible to identify problems such as identical IP addresses. With the monitoring of the complete chain from the satellite down, engineers can disqualify possible causes such as transponder failures, and get to the heart of the difficulties.
The VideoBRIDGE system is comprised of a range of monitoring and measurement devices that operators from the headend, through the core networks and regional/metro networks, down to the access level and directly into the subscriber's premises. The system delivers data accurately and speedily from all points in the delivery chain, and makes end-to-end monitoring and measurement a practical and financially viable proposition for operators.
The latest addition to the VideoBRIDGE system is the
microVB
™, a miniaturised monitoring device that enables IPTV operators to monitor service quality at the point of delivery — in the subscriber's premises. With plug-and-play installation, microVB™ makes it cost effective and practical for the first time for operators to assure quality 24/7 at the STB, rapidly addressing service issues remotely and saving the cost of truck rolls to the subscriber. The microVB™ reports the QoE parameters, allowing remote monitoring and analytics for advanced trouble shooting. Potential savings to the IPTV operator in transport and technician costs are very significant.
The microVB™ forwards alarm states to a remote MDC server system. The entire process is automated and fits into the overall architecture of the total Bridge Technologies system. The microVB™ supplies data about the end-points in the network, and by using the VideoBridge IP-Probes, the operator will also gain a system-wide overview. Pinpointing potential and actual problems before they affect service is the only way to lower service costs and retard subscriber churn.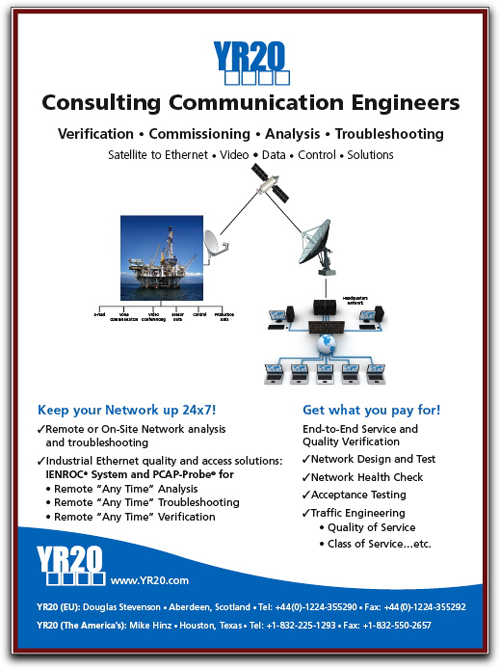 Properly monitored, IPTV networks generate volumes of data, and while this needs to be presented accurately and quickly to engineering staff, it also needs to be intelligible if such is to be used to identify and diagnose potential points of failure and sub-standard performance. VideoBridge uses innovative and ergonomic ways to present data in order for engineering personnel to easily monitor advance data from large infrastructures and to immediately understand the implications. Our patented
MediaWindow
™ visualisation technology is built into all of our IP-probes giving status-at-a-glance displays and clear UDP packet loss detection and analysis. We also have patents pending on our
microETR
™
TR101290
visualisation technology which produces readily understood status displays with real-time response for large numbers of services.
An IPTV system comprises many interdependent components, from the headend, through the core network, to the regional/metro networks, and finally to the access networks. Then there's the middleware and the set-top box, and all these components need monitoring because each has the potential to develop faults that disrupt the viewer's experience. Middleware monitoring, for example, is just as important as monitoring of the signal quality and reception, because a subscriber's experience of the service is formed just as much the interactivity and functioning of the control interface, as by the quality of pictures and sound. At Bridge Technologies we set out to create a truly end-to-end monitoring solution, and this includes every part of the IPTV operation – middleware included, through our FSM™ (Full Service Monitoring) technology.
To ensure that our customers can integrate detailed monitoring efficiently into their business, data and status information can be presented in timeline displays of up to 200 channels per page, with enterprise-level reporting of SLA and proof-of-carriage compliance in pdf for for screen or print, and advanced trending statistics for management or engineering analysis. The Bridge Technologies
Eii
(
External Integration Interface
) also provides a framework for third-party integration, with real-time measurements, scalable for thousands of probes. Integration with the customer's analysis and business systems is important to ensure monitoring data and performance analysis becomes core to the IPTV provider's operation.
Efficient monitoring systems don't just ensure customer satisfaction: they also deliver sizeable cost-saving benefits, by making it unnecessary to install redundant infrastructure, and by allowing a small maintenance staff to maintain services to a large subscriber base. One of the most advanced European IPTV operations, at Norway's
Lyse Tele
, serves as a perfect example. Equipped with a full end-to-end VideoBRIDGE monitoring system, it's a highly efficient operation: more than 225,000 Lyse Tele STBs are served by engineering team of only twelve personnel — a ratio unheard of when operating a large IPTV-based system.