Satellite communication plays a vital role in optimizing the business processes that make the Internet of Things (IoT) a reality, by delivering required reach and consistency, regardless of location.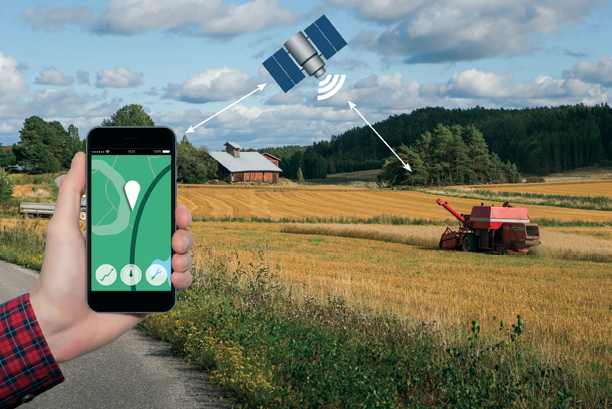 Smart and inter-connected, autonomous and self-managed, IoT continues to grow in intelligence and complexity. IoT is a network of numerous physical objects that uses sensors and APIs to establish connection and exchange data over the internet. These objects may include software, machines, and home appliances among others.
The IoT solutions offer greater accuracy and efficiency as compared to conventional communication alternatives. They require minimal human intervention and cost by direct integration of the physical environment into computer-based systems. The IoT umbrella encompasses its sub-verticals: consumer, commercial and Industrial IoT (IIoT).
IIoT is helping businesses across the world to improve worker safety, reduce operating costs and enhance productivity. Companies are increasingly establishing new products and service hybrids globally to enhance their portfolios. They are increasingly shifting from selling products to delivering measurable outcomes, thereby generating fresh revenue streams.
The role of IoT is increasingly becoming more prominent in enabling easy access to devices and machines. Government-sponsored initiatives and innovative efforts made by key companies, such as Huawei Technologies Co. Ltd., General Electric, and Cisco Systems Inc., are expected to elevate the adoption of IIoT across the globe over the next few years. Grand View Research predicts the IIoT market will reach $933.6 billion by 2025.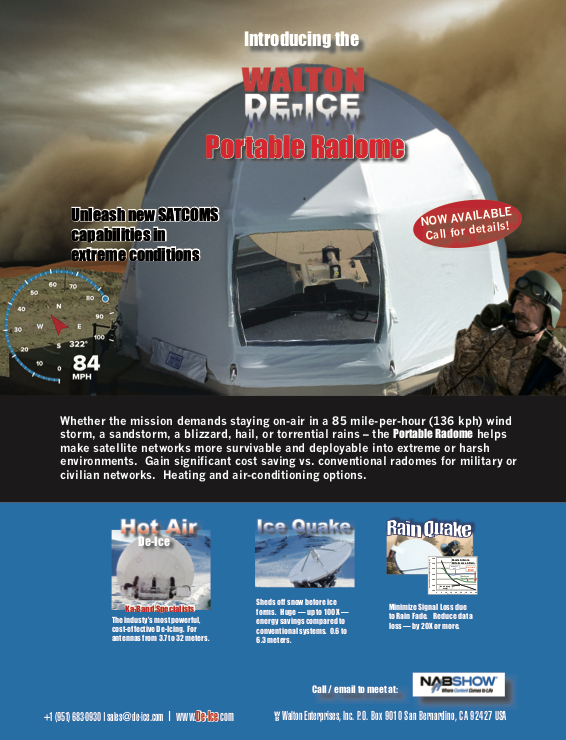 IoT communication via satellites holds an immense opportunity for the satellite market. The rising needs of governments and global business giants to monitor, track, and keep control over geographically dispersed mobile, as well as fixed, assets will propel the satellite communication
in IoT.
Several satellite operators, including Inmarsat and ORBCOMM, are already providing integrated and complete Machine-to-Machine (M2M) solution packages based on satellite.
Driving SATCOM IoT
Disruptive developments in telecommunication technology and the high adoption of connected and mobile devices positively influence the demand for IoT solutions.
Easy access to high-speed internet facilities, decreasing average selling prices of sensors and modules as well as increasing penetration of cloud computing and Platform as a Service (PaaS) are also driving the demand. Cutting-edge analytics and data processing plays an important role in deriving results from high volumes of data gathered using M2M communication.
In spite of the roll-out of terrestrial networks to various parts of the world, numerous regions still lack connectivity and rely on satellites. As such, satellite communication plays a vital role in enabling business processes and applications that are making IoT a reality.
IoT has played an influential role in emerging economies by connecting businesses, services and devices. Although consumer-centric devices use terrestrial-based cellular networks, numerous business-centric applications require greater reliability when it comes to communications. Satellite technology efficiently delivers such required reach and consistency. Increasing adoption of IoT in businesses will subsequently result in the prominence of satellite communications.
Satellite operators are focusing on introducing hardware and services that can unleash the potential of IoT to the fullest extent possible. They are creating satellite-based solutions, which can be integrated with hybrid networks that combine satellite, fiber and wireless networks.
Presently, narrowband providers (L-band that operate in the frequency of 1 to 2 GHz in the radio spectrum) are being preferred for IoT connectivity purposes. However, advancements in high-throughput, Ka- and Ku-band satellite connections have created seamless opportunities for the operators.
Benefits of SATCOM IoT Support
In the context of satellite communication, the global IoT market is set to witness rapid growth over the coming years.
North America Industrial IoT Market Revenue by Component, 2014-2025
(USD Billion).
Satellite technology acts as a key enabler for the transformation of IoT connectivity across numerous industries and geographical borders with applications ranging from mining to oil & gas (O&G) and transportation.
Connecting individual IoT-featured devices via satellites is presently facing various challenges. However, satellite technology plays a key role in making IoT a reality and has numerous benefits.
1. Conducting Remote Monitoring:
Satellites provide crucial communication means to the business operations, which extend to geographically remote environments, for real-time asset management and conducting remote facility monitoring at offshore platforms and unmanned sites. The aim is to bring connectivity to these remote locations via a satellite link to a gateway device (concentrator) that will serve numerous IoT devices in the local area through Low-Power Wide-Area (LPWA) terrestrial solution.
2. Increasing Usage of Sensor Networks:
The proliferation of wireless devices and sensors networks are expected to expand far beyond rural and urbanized areas, owing to tremendous opportunity for satellite service providers. Energy and mining companies are increasingly exploring extensive usage of satellite-based sensor networks for supporting their offshore projects.
3. Transformation of Transportation Infrastructure:
Globalization is resulting in a tremendous increase in the volumes of cargo transported. Majority of the logistics companies are at the forefront of technology adoption. IoT integration in container tracking can generate huge revenues for the marine industry. Further, broadband connectivity in cargo vehicles, trains, and maritime vessels is an emerging trend in the global transportation arena, and SATCOM plays a vital role in enabling innovative mobility solutions.
4. Speed and Reliability:
The future of IoT revolves around the data exchange among the interconnected objects for facilitating fast decision making along with enhanced business processes. As such, the IoT adoption is driving the demand for high broadband speed for supporting real-time bandwidth-intensive applications.
Presently, in the era of increased communications traffic, maintaining high service reliability is of the utmost importance for effective IoT deployment. The carrier integrated providers are required to work with satellite provider offering a reliable network that distinctly caters to applications, including remote asset monitoring that ensures uninterrupted connectivity.
5. Cost Reduction:
Volatility in pricing is pushing various industries to rethink and take a renewed look at initiatives for improving operational efficiency and cost reduction. Such initiatives entail greater usage of smart sensors as well as the devices that make use of advanced business analytics. Besides, terrestrial networks are expensive to deploy in remote regions, whereas mobile satellite services are being increasingly preferred owing to their affordable communications technology.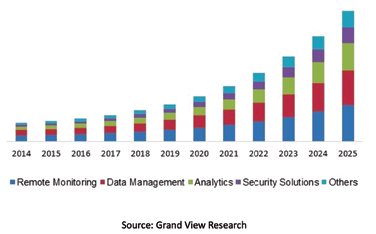 U.S. IIoT Market Revenue By Solution Type, 2014 - 2025 (USD Billion).
6. Widespread Coverage:
While Bluetooth, terrestrial GSM networks, and Wi-Fi deployments support various IoT applications, they cannot provide seamless and ubiquitous coverage. Connectivity of intelligent devices via satellites will result in the emergence of a new range of innovative IoT applications. The potential IoT scale is expected to encompass billions of devices across the globe and demands widespread network coverage between carrier integrated services and satellite operators, even in remote areas.
Key Verticals for Satellite IoT Implementation
Satellite communications in IoT create significant value across multiple industry verticals in order to make the organization's business processes smarter, efficient, and safer. Here are a few sectors that are witnessing prominent usage of satellite IoT.
Agriculture:
In agriculture, IoT is essentially used for increasing yields and productivity via optimization of crop production along with advancing its storage and distribution. IoT holds a strong position to address the limitations associated with capital costs that have curbed the agricultural productivity growth. The developed countries, such as the U.S. and Germany, are currently driving the growth of in-service satellite IoT terminals. However, emerging economies in Middle East and Africa and Asia Pacific are anticipated to witness substantial growth over the next few years.
Sectors such as precision farming in rural agricultural areas require thousands of individual sensors to be IoT connected. Several companies, such as Milk Smarts, are leveraging satellite backhaul of Low-Power Wide-Area (LPWA) to new solutions for carrying out precision farming in the Australian agribusiness. Service providers including Inmarsat and Vodafone provide backhaul for IoT devices in smart farms in remote locations across the globe.
As these networks offer a vast coverage, it presents as an alternative for tracking cattle. Identification of sick animals and monitoring of theft is possible with these connected devices.
Civil Engineering:
High-level monitoring of civil engineering projects, especially in remote and hazardous locations, paves an opportunistic way for satellite IoT. The growth of construction IoT vertical is primarily driven by rising population in emerging economies. Structural Health Monitoring System integrates IoT and satellite technologies and offers a means of maintenance for various types of assets. This system provides a picture of the complete structure, along with tracing the threats that are caused by land motion, mining, environmental degradation, and industrial activities.
The growth of satellite IoT in civil engineering can be attributed to the increasingly aging infrastructure in North America, which requires constant monitoring of structures. The market possesses immense potential in Middle East and Africa since the revenues are driven by the absence of reliable terrestrial networks.
Healthcare:
Implementation of telemedicine is gaining prominence in the developed countries, especially in Europe. However, in the emerging economies across the globe, satellite IoT in healthcare is expected to register high gains by the expansion of healthcare services in remote locations, particularly in testing and diagnosis in remote clinics. In these emerging economies, IoT benefits are dependent on investments in communication infrastructure to enable connectivity and reduction in the cost of sensors.
Satellite IoT can leverage the network coverage to draw the remote networks together into an integrated data center. IoT data can also be aggregated through a Very Small Aperture Terminal (VSAT) network, which plays a vital role in acting as a backup when terrestrial networks fail.
Multi-modal Logistics:
Free trade and globalization are resulting in huge cargo volumes transported. Maritime transport is a vital aspect of globalization and involves cross-border transport networks that enable international trade and support supply chains. Logistic companies are increasingly adopting technologies to optimize their processes.
Cargo shipments are subjected to several threats, which makes their tracking problematic. In such cases, satellite integration proves as an optimum solution for connecting IoT devices. The technology is increasingly being used for monitoring of refrigerated shipping containers on high seas.
Deploying satellite connectivity for complementing terrestrial networks for IoT applications are transforming IoT into "Internet of Everything Everywhere."
Technology choices are sometimes dependent on the availability of the spectrum. Co-existence of multiple networks within a territory might be useful for IoT. However, different countries have created different guidelines for governing data management.
The aspects outlined above capture the relevance that satellite communications bring to the IoT landscape. However, they are only the tip of the proverbial iceberg.
Although, presently, satellite implementation in IoT has been in the picture on a low scale, Grand View Research anticipates Satellite IoT market to exhibit exponential growth over the coming years. Carrier integrators and satellite operators need to work together for enabling seamless connectivity that will propel our generation into the future.
www.grandviewresearch.com/

Payal Kaul is a Research Analyst with Grand View Research and is responsible for providing quantitative and qualitative analysis across the next generation technologies and aerospace and defense domains. Her primary focus is on producing in-depth reports that suggest strategic and operational amendments to the clients.
---