Dr. Sean Faulkner is a 25 plus year veteran in the wireless and satellite communications market. He began his career with service as a Canadian Air Force officer working in satellite communications electronic research and later in flight test instrumentation and telemetry systems.

After his service in the military, Sean worked at Vistar as part of the team that delivered the GlobalWave trailer tracking products. His team also developed the mobile data communication terminal which was the basis of the U.S. DoD Movement Tracking System (MTS) and Blue Force Tracking (BFT) services over the past decade. After Vistar was acquired by TransCore and became the GlobalWave business, Sean was the vice president responsible for software and systems engineering including network operations and customer service for retail operations with over 600 firms in the U.S. trucking market.

After SkyWave acquired the GlobalWave business, Sean took his current position as the vice president responsible for the technical development and commercial preparations for delivery of SkyWave and Inmarsat's newest global satellite data service for machine-to-machine (M2M) applications. Called IsatData Pro and slated for introduction later in Q3 2011, this service promises to open up new opportunities for M2M providers looking to send more data, more quickly from anywhere in the world.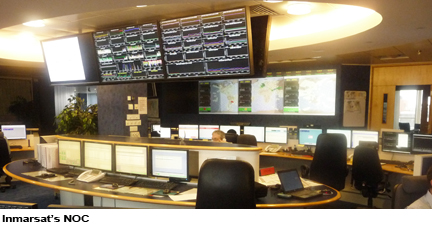 SatMagazine (SM)
Dr. Faulkner, when you were with the Canadian Air Force, what were your duties and responsibilities? Why did you transition into "civilian" roles?
Dr. Faulkner
During my service in the Air Force, I primed the development of instrumentation and communication systems to support flight tests of CF-18 aircraft and CH-146 helicopters. I also worked with a team of engineers that performed spread spectrum satellite signal analysis for future radio communication systems.
This technology experience provided a really solid foundation for my early "civilian" work where I leveraged and adapted the knowledge I had acquired in the military to design solutions for large scale applications. This included the design of the award-winning
MT2000
terminal which was used to support solutions for monitoring and control of refrigeration units in the transport of temperature-sensitive goods, as well as trailer tracking and in-cab dispatch solutions.
SM
Would you offer us some history of SkyWave's origins, competencies, and future plans?
Dr. Faulkner
SkyWave has been a pioneer of the satellite M2M (Machine-to-Machine) industry for the past 14 years. We first began by developing and launching the
Inmarsat D+
service, which included the satellite service, the hardware devices and the network infrastructure to deliver messages between the hardware and the software application used by end-users.
In 2007, SkyWave launched the
Inmarsat IsatM2M
service which was an enhancement to the D+ service and provided faster data forwarding rates, quicker responses to polling requests, and shorter time to first transmission. SkyWave also now operates the
GlobalWav
e satellite network, which has been in operation since 1999 and is being used in various markets including the satellite trailer tracking market.
Our experience in developing and launching three satellite services has positioned SkyWave to be very successful in the launch of Inmarsat's latest service,
IsatData Pro
.
SM
During the first half of 2009, what led to the Inmarsat investment into SkyWave? How was that monetary infusion used?
Dr. Faulkner
Our technical expertise with developing satellite services, along with several successes in partnering with Solution Providers to provide telemetry services around the globe, caught Inmarsat's eye. That expertise, combined with the projected growth of the M2M space, led to the Inmarsat investment in SkyWave. The investment was partially used to buy the GlobalWave business from TransCore, which further established our market position in the transportation sector and added terminals to our existing portfolio of products. It was also a launch point in the development of the IsatData Pro service.
SM
Would you tell us about the coming IsatData Pro product family and its differentiation from other services for the M2M market segment, especially regarding latency expectations? Is the service launch still on track for Q3 of this year?
Dr. Faulkner
IsatData Pro will be available in Q3 of 2011 and this service will revolutionize the satellite M2M space. Available globally, it will deliver a significant increase in payload capability compared to other satellite M2M services already in the market — up to 10,000 bytes to the device and up to 6,400 bytes from the device. This payload size will be useful for applications like sending emails, data from electronic forms, and workflow information — functions that increase business productivity.
In terms of latency, customers can expect 100 byte messages to be delivered in less than 15 seconds and 1,000 byte messages to be delivered in less than 45 seconds, a remarkable improvement when compared to other similar services. The service will also offer a number of other features including the ability to send messages to all terminals in the network (broadcast) and the ability to send messages to a selected number of terminals (multicast).
A satellite modem will be offered for those who would like to add satellite connectivity to their existing systems; however, we are really excited about our complete satellite terminals that will allow our Solution Providers to get to market quickly without the associated costs of creating their own terminal.
There will be a choice between either a land terminal or maritime terminal but both versions will have integrated GPS and digital and analog ports for connecting sensors. Most importantly GUI-based programming tools will be available enabling Solution Providers to quickly customize the operation of the terminals in order to offer unique solutions to the market.
SM
As an executive team member with SkyWave, and the impetus of providing product for M2M applications and SatCom equipment, how was the decision made to implement an Inmarsat product?
Dr. Faulkner
Deciding to implement IsatData Pro on the Inmarsat network was an easy decision. Their satellite constellation is the newest and most reliable. The financial stability of the company along with their proven performance in mission and life-critical applications, were two other reasons why Inmarsat was the choice for us.
From Inmarsat's perspective, satellite spectrum is a valuable resource so they needed a service that would effectively use this resource but still provide the payload capacity, latency and scalability that customers need to be successful. SkyWave with its experience in developing satellite services was able to offer that know-how.

The spectral efficiencies that we have been able to implement in IsatData Pro allow SkyWave to meet growing bandwidth demand for location-based services as well as to offer the service at a cost per byte that our Solution Providers have sighted as a requirement to be successful in this market.
SM
What are your target markets and the applications offered under the IsatData Pro umbrella?
Dr. Faulkner
Like IsatM2M, IsatData Pro is targeted at both mobile and fixed assets. We see a huge demand in the transportation sector where instead of focusing on tracking and monitoring vehicles, customers will use the service for functions not easily achieved once the vehicle was on the road. This includes sending information for logistics forms, emails, text messages and billing signatures — applications that optimize driver and vehicle use, improve customer service and reduce the business transaction cycle time.
We are also seeing a demand from companies that work with Oil & Gas companies. Instead of sending status information from production equipment once every hour or day, customers now have the option to send more detailed log information providing a detailed view of what is happening between data transmissions.
In the maritime market, IsatData Pro is ideal for boat owners who want higher connectivity to shore without the ongoing costs of broadband-styled equipment. We are also seeing much interest for IsatData Pro in China and Russia, two rapidly expanding geographic markets for M2M services.
SM
The design, manufacture and sales of terminals is one of SkyWave's important product offerings — how difficult was it to integrate the various GPS technologies into these units that are sold around the globe?
Dr. Faulkner
The expertise that we possess within our company, combined with 14 years of experience in building and manufacturing satellite terminals, has allowed us to remove the hardware development burden from our Solution Providers and allows them to focus on their core competencies, delivering industry-tailored, satellite-based tracking, monitoring and remote management solutions.
When it comes to designing the terminals, we rely heavily on our Solution Providers to tell us what they need to be successful, industry trends and improvements that can be made to the product. All these factors drive us to design product lines that are and will be very successful in the market.
SM
Few really think about the movement of refrigerated goods and other commodities from supplier to wholesaler to the consumer… how does SatCom play its role in this vital effort?
Dr. Faulkner
Despite the proliferation of cellular technology, the demand for satellite communication is still growing. Customers are turning to satellite not only for remote applications where there is no cellular service but also for applications where assets are crossing cellular borders and customers don't want to pay roaming and network registration charges. Applications that require a guaranteed communication line or cannot operate on oversubscribed cellular networks are also turning to satellite.
In the example of refrigerated goods, companies that are shipping temperature-sensitive goods cross-country want to ensure that the product being transported is at the correct temperature and that they can control the air-conditioning unit. They cannot guarantee that they will have this visibility and control if they have a cellular-only product. In those cases, satellite provides the best level of service.
SM
What is planned for the IsatM2M network service, and how is such implemented?
Dr. Faulkner
IsatM2M is a two-way, global data packet messaging service that enables a wide range of M2M applications like tracking and monitoring fixed or mobile assets. SkyWave sees a huge demand for its IsatM2M product line. The small message packets offered by the service is just right for applications like cathodic protection, alarm monitoring and more. Best of all, our Solution Providers have been able to bundle IsatM2M into their service offering to create some innovative and low-cost solutions.
The introduction of IsatData Pro is designed to complement IsatM2M for applications where more value can be achieved if the users were able to send more data. Finally customers have a real technical and economical choice.
SM
Could you tell us about SkyWave's involvement in the various remote management arenas? Given the breadth of these areas, how does SkyWave ensure that Aeronautical, Heavy Equipment, Oil & Gas, Maritime, Mining, Transportation and Utilities sectors each receive product specifically tuned to their individual needs?
Dr. Faulkner
SkyWave focuses on the mobile devices and satellite air-time that is used in these various vertical markets. We credit the expertise and solutions provided by our Solution Providers to address the needs of the transportation, oil & gas, maritime, mining, etc. markets. We work very closely with our Solution Providers to understand what is happening in their market and jointly develop solutions that will allow them to successfully compete.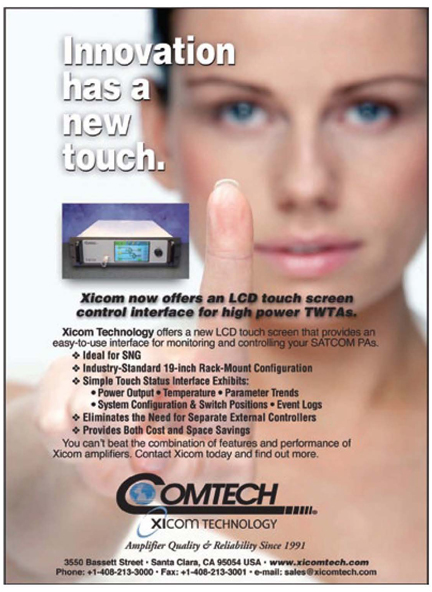 SM
How are SkyWave products used with law enforcement, emergency service providers, and NGOs?
Dr. Faulkner
Within the government sector, our products are used in a number of applications — tracking location of vehicles and trailers; monitoring container doors to detect theft and ensuring cargo is secure from origin to destination; tracking location, travel routes and estimated arrival times of supply vehicles.
Non-Government Organizations
(NGOs) are also starting to use SkyWave-based solutions for safety and logistics services, specifically looking to decrease fuel consumption, optimize fleet usage and reduce maintenance costs and accidents. One NGO wanted to ensure that vehicles were not being used outside of pre-authorized times, that only trained drivers were using vehicles and driving at acceptable speeds, and finally monitor fleet usage to ensure that all vehicles were being equally used to spread wear and reduce maintenance costs. This particular NGO found that they were able to save hundreds of dollars per month per vehicle, reduce their fleet size and redirect the savings for in country projects. This is a powerful tool when every dollar not used for operating a business can be used to helping people.
SM
With your military and private industry experience, would you say one plays off the other as far as designing and moving product into both environments for SkyWave? Are there plans afoot by the Company to develop additional LBS products for military and government uses?
Dr. Faulkner
There is definitely cross-pollination between the military and private industry. As we all know, GPS was originally developed for military applications and then adapted for commercial and private applications. Similarly government agencies have begun relying on civilian COTS (
commercial off-the-shelf
) systems to meet their business needs globally.
When we were designing the IsatData Pro terminals, we leveraged our experience with
Blue Force Tracking
(BFT)
and Movement Tracking System
(MTS) to build in some of the features that is required by agencies. This means that the IsatData Pro hardware that we are building today can be used for commercial, military government applications.
SM
How does SkyWave handle customer training on its products? And is customer support always available, regardless of the region of the world where needed?
Dr. Faulkner
SkyWave offers web-based training as well as in-class regional training sessions to all our Solution Providers. Customers also have the option to work with our Field Application Engineering team who has extensive experience helping develop solutions for various sectors and applications.
Inmarsat, which for the past 30 years has had experience maintaining a satellite network for life-critical applications such as
Global Maritime Distress Safety System
(GMDSS), is our partner in ensuring that our network is available 24 hours a day, 7 days a week. We are ready to respond if customers have any emergency concerns.
SM
Where do you see SkyWave's success, and what will be the Company's challenges, over the next couple of years?
Dr. Faulkner
The introduction of IsatData Pro is a game changer and we expect that its introduction will open up new markets and applications that could not be easily addressed with existing satellite services. We know that after the introduction of IsatData Pro satellite service and hardware in Q3 2011, we will be introducing a dual-mode cellular/satellite IsatData Pro terminal that will leverage the strengths of both communication systems in a single box. The product will offer a number of features and ports that will make it ideal for the transportation sector.
Looking ahead we will continue evolving our product lines based on the feedback from Solution Providers who will be in the front-line developing customer and vertical market focused solutions. It is going to be an exciting ride.