Since Newtec opened its doors in 1985 it has consistently worked to ensure the products it researches, designs and manufactures are as reliable as possible. But even with the hardiest of kits there are still occasions when components fail and repairs are necessary. The general approach has always been to have a centralised system with all repairs carried out either in a main facility, or in Newtec's case, at one of its regional repair centers around the world. This, however, is changing as Newtec makes a new emphasis on third party partners. Certified partners will soon handle the vast majority of in- and post- warranty repair services and there are many benefits for the satellite communications industry to take as a result.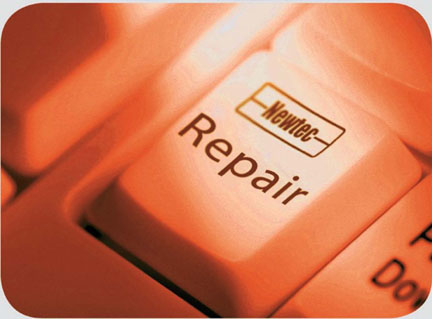 The aim is to provide a faster, flexible and more effective service for end-users. These users include large organizations and individual consumers, from broadband via satellite customers, to IP trunking engineers and major international broadcasters. A speedy service is particularly important for journalists from global news networks operating in some of the world's most difficult war-torn and geographically epic regions. They rely on Newtec equipment to send stories back home as and when the news breaks, and technology malfunctions must be repaired quickly.
Therefore, the importance of having viable repair centers to provide the most optimal and expedient service cannot be underrated. Newtec's new program to authorise independent repair centers in every region of the world will eventually see 80 percent of repairs carried out close to the location where the fault happened, with only a fifth of faults being dispatched to a centralized location.
Authorized Repair Center Locations
In February,
NPO SvyazProekt
, a Russian satellite communication and digital TV system integrator, signed a landmark deal to become Newtec's first third party repair center for Russia, the Ukraine, and other CIS countries. More recently, Turkey-based SVS Telekom signed up to become the second global center, and the first in the Middle East. The centers will guarantee reduced turnaround time for repairs and will optimize the entire logistic process. They are the first two centers in a network which will eventually span the world.
Both of these
Authorized Repair Centers
(
ARC
) were Newtec distributors who wanted to add to their service offering by including this value added service for their end-users. In the next year, ARCs will be certified in India, South America and Italy where staff training and investment in repair infrastructure is currently underway.
Sander Boom
, Newtec's Vice President of
Customer Services and Production
, said centers are being certified in regions that can be helped the most by the ARC initiative. "The authorized repair centers present us with a great opportunity to gain access to new regions and to understand the culture and needs of the local area. This in turn enables us to serve our customers to the best of our ability. Maintaining the highest possible quality is always at the forefront of our approach and we will continue to measure everything to ensure a transparent system. We are ISO9001 certified, and global repair processes are part of it. Everything must be traceable and transparent."
Repair Flexibility + Speed
The certification process ensures the highest possible levels of workmanship and that the product knowledge of center staff is of an extremely high calibre. Rigorous selection and training processes are in place. It takes a minimum of six months for an ARC to become authorized and partners around the world have already begun investing heavily in the scheme.
Luca Catalano
, CEO of Italy-based
Communication Video Engineering
(
CVE
), which is soon to become a Newtec ARC, said, "We design, implement and provide advanced technology solutions for broadcast and telecommunications companies. Being able to repair products in region adds a lot of value for our customers, many of which operate in the broadcast industry where quick and flexible repair centers can make a real difference. We were really keen to offer this as part of our service portfolio, like we do with our most important technology partners."
High Standards
Importing and exporting solutions to make repairs can be a bureaucratic and expensive process, and having repair centers within the country of origin dramatically reduces turnaround time and keeps costs down. But these are not the only benefits for the satellite industry, and having ARCs actively boosts sales, as well.
Training is at the heart of the ARC initiative, with courses being run throughout the year at Newtec's headquarters in Belgium but also world-wide in Newtec's regional offices and facilities located in the US, Singapore, China, the UAE, Brazil, Germany and France.
Topics span the industry, covering everything from Earth station design to bandwidth optimization, IP network design and ASI, to IP migration. A proportionate number of engineers at the ARC must meet the required level of training to be certified in the scheme. Once they have become certified, they are then able to undertake complex tasks, including maintenance, and replacing and retrofitting Newtec products.
"It is an investment for our distributors and partners to become certified. We are expecting a boost in sales in areas where authorized repair centers become certified as end users become more confident that they will receive a local service dealing directly with the people they know already. Also, sales teams at the distributors become empowered to sell Newtec products as they gain additional knowledge," said Mr.
Boom
.
Overall Benefits
In the fast-moving satellite communication industry a quick, flexible and cost effective repair network is vital to staying connected when the inevitable happens. Newtec is proactively training and certifying trusted partners around the world. This not only boosts the service offering for industry members but also sales of products as distributors take ownership of the aftercare. New ARCs are set to open before the end of the year in India, South America and Italy. The broad certification and training that the regional distributors will go through will prepare them for the task of dealing with delicate warranty issues while providing the key to increasing sales. In the broadcast industry where every second can count this is particularly important – however, these changes will benefit the industry as a whole.
* * * * * * * * *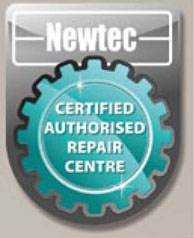 Newtec Authorized Repair Centers
SvyazProekt (NPO SP) – Moscow
Newtec ARC for Russia, Ukraine and other CIS countries
NPO SvyazProekt is a satellite and digital TV communication system integrator. NPO has worked in the Russian market since 2004 (since 1999 as Teletech Consulting) and offers consulting, preparation of technical project, designing, delivery and installation of equipment and assistance certification services.
SVS Telekom – Istanbul
Newtec ARC for Turkey as well as neighboring countries Azerbaijan, Afghanistan, Pakistan + the wider Middle East
SVS Telekom was established in 1995 and provides broadcasters, telecom companies, ISPs, and military organisations with mobile and fixed satellite communication equipment, solutions and services. SVS Telekom offers complete turnkey solutions, engineering designs, maintenance and consultation on all types of communications systems.
ARCs are set to open before the end of the year in India, South America and Italy