A Successful Falcon 9 Repeat Performance For SpaceX As JCSAT-14 Is Launched & A GPS III Award
SpaceX is celebrating launch number four for this year—and the second successful return of the Falcon 9 first stage booster onto an Atlantic Ocean-based drone ship.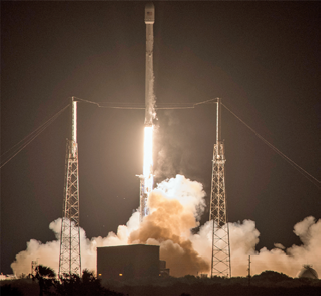 This May 8 mission was the eighth time Falcon 9 has pushed a payload into a geosynchronous transfer orbit.
What could be a better cause for celebration, as the company's primary mission—that of their Falcon 9 rocket launching the JCSAT-14 payload in good order—combined with the accomplishment of the high speed landing at sea is certainly a boon to the company and the industry.
This achievement also reveals that SpaceX is able to repeat the re-landing of the first stage booster, which is quite significant as the costs per launch will be greatly reduced when a booster can be reused.
The JCSAT-14 spacecraft will be operated by Sky Perfect JSAT Corporation, a Japanese telecommunications company formed in 2008 through the merger of Sky Perfect Communications, JSAT Corporation and Space Communications Corporation.
Space Systems/Loral (SSL) manufactured the satellite, which is based on the SSL-1300 bus.

Due to all of the challenging factors involved with this launch—especially in regard to a sea landing and the high speed of re-entry—the successful return of the Falcon 9 booster didn't seem likely.
However, CEO Elon Musk upgraded the chances to "maybe even" just before the launch. Because of the satellite's destination, SpaceX originally said that the rocket would be "subject to extreme velocities and re-entry heating, making a successful landing unlikely."
Previously, the company had been able to recover their Falcon 9 booster twice after attempting multiple landings over the past year-and-a-half.
Space Technologies Corporation (SpaceX) has also been awarded a contract for Global Positioning System (GPS) III Launch Services. This is a firm-fixed price, standalone contract with a total value of $82,700,000.
SpaceX will provide the government with a total launch solution for the GPS III satellite, which includes launch vehicle production, mission integration, and launch operations and spaceflight certification.
The launch will be the second GPS III launch and is scheduled to launch from Cape Canaveral Air Force Station, Florida, in May of 2018.
GPS III is the next generation of GPS satellites that will introduce new capabilities to meet the higher demands of both military and civilian users.
The satellite is expected to provide improved anti-jamming capabilities as well as improved accuracy for precision navigation and timing. GPS III will incorporate the common L1C signal, which is compatible with the European Space Agency's Galileo global navigation satellite system and compliments current services with the addition of new civil and military signals.
This is the first of nine competitive launch services planned in the FY 2016 President's Budget Request under the current Phase 1A procurement strategy.
This covers awards with FY 2015-2018 funding. The next solicitation for launch services will be for a second GPS III satellite.
This award marks a milestone in the Air Force's ongoing efforts to reintroduce a competitive procurement environment into the Evolved Expendable Launch Vehicle (EELV) program as directed by Frank Kendall, Under Secretary of Defense for Acquisition, Technology and Logistics.
The Phase 1A procurement strategy reintroduces competition for national security space launch services. Under the Phase 1 strategy, United Launch Alliance (ULA) was the only certified launch provider. In 2013, ULA was awarded a sole-source contract for launch services as part of an Air Force "block buy" of 36 rocket cores that resulted in significant savings for the government through FY 2017.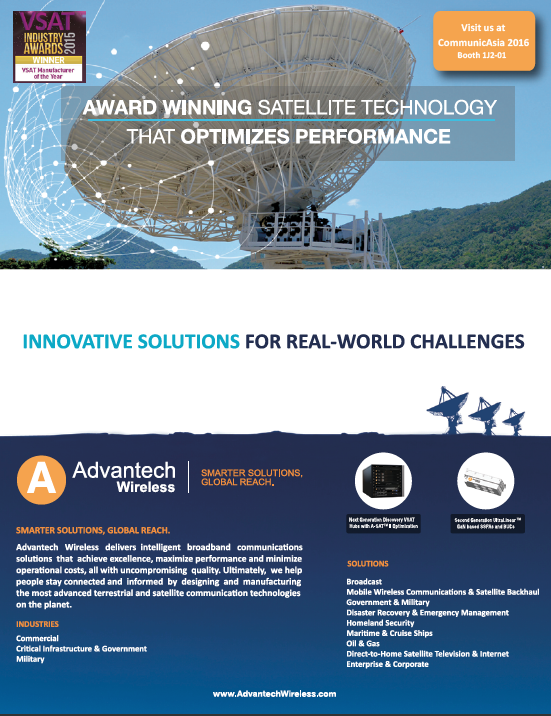 In May 2015, Space Exploration Technologies (SpaceX) was certified for EELV launches resulting in two launch service providers that are capable to design, produce, qualify, and deliver a launch capability and provide the mission assurance support required to deliver national security space satellites to orbit.
The certified baseline configuration of SpaceX's Falcon 9 Launch System to Falcon 9 Upgrade was recently updated for use in National Security Space (NSS) missions.
spacex.com
---
Eurovision Jumps Onboard ABS-3A
Eurovision and ABS have announced that they have signed a capacity agreement for a multi-transponder, multi-year deal on ABS-3A, the latest addition to the ABS fleet.
The capacity will be used for broadcasting content to Eurovision customers in 56 countries across Europe and beyond. Distribution of content will include live coverage of major sporting events and news content, making ABS-3A at 3 degrees West a prime broadcast location for Europe.
ABS-3A is equipped with 48 C and Ku-band transponders (96 x 36MHz equivalent) serving rapidly growing markets in the Americas, Europe, the Middle East and Africa. ABS-3A provides capacity to reach markets serving video, data, mobility and government applications.
"The new capacity on ABS-3A will support Eurovision's substantial growth of media content delivery services in Europe. We look forward to renewing our relationship with ABS to deliver high-quality services to the media community reliably and cost-effectively," said Eurovision Network Director Graham Warren.
Tom Choi, CEO of ABS, said, "We are seeing an increasing demand for broadcasting services in Europe as well as MENA and Africa. ABS-3A at 3 degrees West is strategically located for continental contribution and distribution of live sports, news and entertainment programs. With our established broadcasting platform at 75 degrees East, ABS-3A expands our video neighborhoods into these new markets."
eurovision.tv/
absatellite.net/
---
GEE, What A Day For EMC
Global Eagle Entertainment Inc. (NASDAQ: ENT) ("GEE") has signed a definitive agreement to acquire Emerging Markets Communications ("EMC"), a leading communications services provider to maritime and other mobility markets.
The combined company will become a leading provider of global satellite-based communications and media content, serving the rapidly growing aviation and maritime markets as well as select land-based markets. Under the agreement, GEE will pay $550 million for EMC. EMC shareholders will receive $30 million in cash and 6.6 million shares of GEE stock at closing and another $25 million in 2017, which may be paid in cash or stock at GEE's election.
As a result of this transaction, ABRY Partners ("ABRY"), an experienced communications-focused, private equity investment firm and the majority owner of EMC, will acquire an equity position in GEE as well as the right to nominate a member to GEE's Board of Directors. Dave Davis, Chief Executive Officer of GEE, will be CEO of the combined company and Abel Avellan, Founder and Chief Executive Officer of EMC, is expected to serve as GEE's President and Chief Strategy Officer. The combined company is expected to benefit from:
• An expanded addressable market and growth opportunities
• Unparalleled global infrastructure to support customer needs
• A diversified and balanced revenue mix
• Significant network and operational efficiencies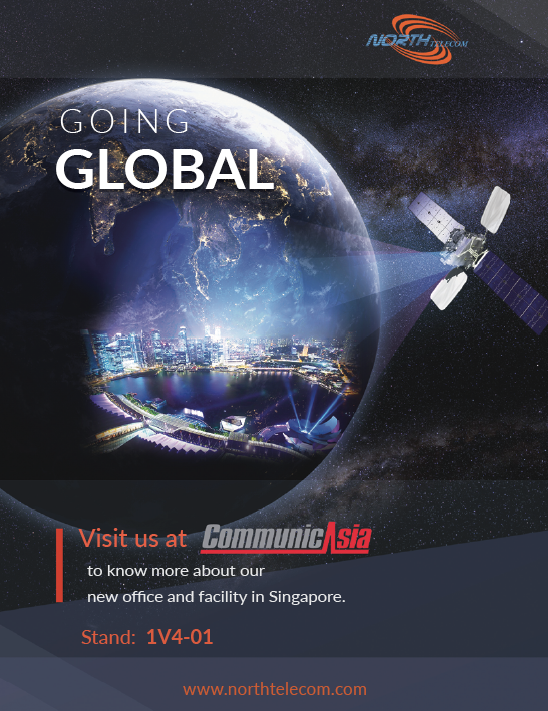 EMC is projected to reach $190-200 million in 2016 revenue and $55-65 million in Adjusted EBITDA in 2016. GEE projects annual synergies of at least $40 million resulting from removing overlap in existing network infrastructure, reduced bandwidth costs, lower development expenses and integrating internal operations. GEE expects to achieve annual synergies of approximately $15 million in 2017 and reach $40 million run-rate by 2019. Costs to achieve the synergies are expected to range from $4 to $5 million over the next 18-24 months.
According to Davis, "This is a transformative acquisition for GEE that significantly expands our addressable market and accelerates our growth opportunities. EMC's verticals collectively represent a multi-billion dollar market opportunity with most growing at an annual rate of approximately 15 percent."
geemedia.com/
emcconnected.com/
---
C-COM's New Certifications With Hughes & Type Approval From Avanit
Achieving certification is not a simple process—it's time consuming and costly.
In just over four weeks, C-COM received three new certifications from Satellite Operators and Service providers in the US, UK and Canada for the next generation Ka-band systems.
C-COM also achieved certification with Hughes for use on the Jupiter Network, the first mobile auto-acquire system to receive this designation.
Both the Ka-98H and FLY-98H are able to be used in the Jupiter HTS system where mobility and beam swapping is available.
This same iNetVu® products were also approved for use for Galaxy Broadband customers in the far northern parts of Canada where HTS Ka-band solutions have been limited in availability. Additionally, the C-COM 1.2m Ka-band antenna system (iNetVu® Ka-1202G) was approved for use on the Avanti Hylas service.
c-comsat.com
---
MOU Signed By Yahsat And Tele10 For African Connectivity
Yahsat has signed a Memorandum of Understanding (MoU) with Tele10 Group, the regional broadcast and Internet service provider, to discuss collaborations for improving Internet connectivity in Rwanda, Burundi and East Democratic Republic of the Congo—the MoU comes before Yahsat taking delivery of the firm's third satellite, Al Yah 3.
The launch of Yahsat's upcoming satellite will see the roll out of YahClick, the company's cost-effective satellite broadband service, to 19 new markets in Africa during the first half of 2017.
YahClick, delivered through a modem and small satellite dish, is currently the number one satellite broadband service in Africa, providing subscribers access to uninterrupted, high-speed Internet anywhere in the coverage area with in-country technical, operational, and customer care services.
As Yahsat works towards expanding their coverage area across the African continent, the company is in talks with local service providers to reinforce the presence of YahClick and strengthen its customer care.
Tele10 has been serving the East African region for 20 years, by providing diverse solutions including pay TV, radio broadcasting, and ICT services.
In 2017, the company will grow its portfolio to offer the YahClick broadband products, services and value-added solutions to its existing customer base as well as new customers.
New markets will be served using the latest Ka-band technology, which is highly reliable in all weather conditions.
yahsat.com/
tele10.co.rw/
---
SKY Perfect JSAT's Latest Satellite Performing Perfectly
Space Systems Loral (SSL) announced that the JCSAT-14 satellite, which the company designed and built for SKY Perfect JSAT Corporation (SKY Perfect JSAT) is successfully performing post-launch maneuvers following the SpaceX launch, all according to plan.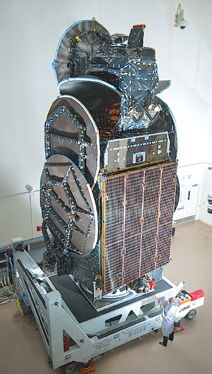 SKY Perfect JSAT is Asia's largest satellite operator with a fleet of 15 satellites, and Japan's only provider of both multi-channel pay TV broadcasting and satellite communications services. The satellite deployed its solar arrays on schedule following its launch aboard a Falcon 9 launch vehicle provided by SpaceX and will begin firing its main thruster in order to start maneuvering into geostationary orbit tomorrow.
JCSAT-14 will help SKY Perfect JSAT further expand its satellite communication services in Asia and Pacific regions. The satellite will also be used to provide communications for emergency services and disaster recovery and it will enable mobile communications for the maritime, aviation and resource industries.
With service in Asia, Russia, Oceania, and the Pacific Islands, it replaces and expands on the capacity of JCSAT-2A at the 154 degrees East longitude orbital slot and is designed to provide service for 15 years or longer.
The satellite is based on the SSL 1300 platform, which provides high power and the flexibility to support innovation and evolving technologies. It marks the 102nd satellite that SSL has delivered. SSL is also building JCSAT-15 and JCSAT-16 which are both scheduled to launch in 2016.
sslmda.com
sptvjsat.com/en/
spacex.com
---
India's Seventh And Final IRNSS Satellite Is Launched
In its 35th flight (PSLV-C33), ISRO's Polar Satellite Launch Vehicle successfully launched the 1425 kg IRNSS-1G, the seventh satellite in the Indian Regional Navigation Satellite System (IRNSS) on April 28, 2016, from Satish Dhawan Space Centre SHAR, Sriharikota.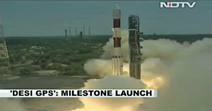 This is the thirty fourth consecutively successful mission of PSLV and the 13th in its 'XL' configuration.
After the PSLV-C33 lift-off at 1250 hrs (12:50 pm) IST from the First Launch Pad with the ignition of the first stage, the subsequent important flight events, namely, strap-on ignitions and separations, first stage separation, second stage ignition, heat-shield separation, second stage separation, third stage ignition and separation, fourth stage ignition and satellite injection, occurred as planned.
After a flight of 19 minutes 42 seconds, IRNSS-1G was injected into an elliptical orbit of 283 km X 20,718 km inclined at an angle of 17.867 degree to the equator (very close to the intended orbit) following which the satellite successfully separated from the PSLV fourth stage.
After separation, the solar panels of IRNSS-1G were deployed automatically. ISRO's Master Control Facility (MCF) at Hassan, Karnataka took over the control of the satellite.
In the coming days, four orbit maneuvers will be conducted from MCF to position the satellite in the Geostationary Orbit at 129.5 degrees East.
IRNSS-1G is the seventh of the seven satellites constituting the space segment of the Indian Regional Navigation Satellite System.
IRNSS-1A, 1B, 1C, ID, IE and 1F, the first six satellites of the constellation, were successfully launched by PSLV on July 02, 2013, April 04, 2014, October 16, 2014, March 28, 2015, January 20, 2016 and March 10, 2016 respectively.
All six satellites are functioning satisfactorily from their designated orbital positions.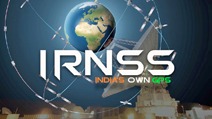 IRNSS is an independent regional navigation satellite system designed to provide position information in the Indian region and 1500 km around the Indian mainland.
IRNSS provides two types of services, namely, Standard Positioning Services (SPS)—provided to all users and Restricted Services (RS)—provided to authorized users.
A number of ground facilities responsible for satellite ranging and monitoring, generation and transmission of navigation parameters, etc., have been established in 18 locations across the country.
This successful launch of IRNSS-1G, the seventh and final member of IRNSS constellation, signifies the completion of the IRNSS constellation.
India is now one of five countries with its own navigational system, meaning the nation is free of dependence upon other countries for their navigation needs.
The name, NAVIC (Mariners), is in honor of India's mariners and fisherman who have been navigating using the sun and the stars as waypoints for hundreds of years.
---