Dr. James Crawford is the Founder and CEO of Orbital Insight and he has two decades of experience leading innovative software projects: empowering farmers with climate data at the Climate Corporation, designing spacecraft in pursuit of the Lunar X PRIZE at Moon Express, making the world's books searchable at Google, and managing robotics at NASA Ames Research Center. At Orbital Insight, he's using his software expertise to create a whole new source of market data for all kinds of industries.
What services and/or products does your company provide to the commercial market segments and why are these important to users?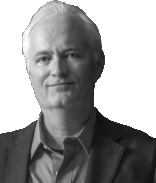 Dr. James Crawford (JC)
Every day, companies, investors and governments make critical decisions without accurate information about what's really happening in the world. These decisions can change the trajectory of our economy, the environment and national security. Orbital Insight helps organizations to understand what's happening on and to the Earth in order for them to make better decisions based on accurate, current information
For example, multinational companies set production schedules and pricing without sufficient visibility into their supply chains and those of competitors. Real estate companies invest billions in projects without understanding the behavior and demographics of local communities. CPG companies, under pressure to operate sustainably, can't verify whether suppliers of foundational materials like palm oil are harming the environment. Governments allocate trillions in services, security and humanitarian aid without being able to analyze data at the speed they need.
A $40 billion market for geospatial analytics is emerging to reveal previously hidden trends about what's happening on and to the Earth. Orbital Insight differentiates itself with the diversity of its data, using AI to transform multiple sources of geospatial data—including satellite images, mobile location, connected cars and other IoT data—into objective answers about the state of supply chains, global commodities, geopolitical events and demographics. Organizations such as Unilever, Airbus, RBC Capital Markets, The World Bank and the U.S. Department of Defense use Orbital Insight's self-service analytics platform to make smarter business decisions, build sustainable supply chains and improve national security.
What do you believe are the most significant challenges that need to be addressed within the SATCOM imagery (geospatial) environments?
JC
There's now an abundance of satellite imagery available, with the addition of smallsat constellations that are imaging the Earth daily with 90 minute orbits. That makes it impossible to manually analyze the economic, environmental and societal trends within each of those pixels and compare them to historical imagery. Because of this data deluge, we chose to focus on applying artificial intelligence at scale, automating geospatial analyzes to understand global trends as they occur. protecting the global commons.
For the U.S. government and international allies, our data paired with analytics is offering actionable insights that help leaders in defense, security, and/or intelligence that need up-to-date, accurate information and sophisticated insights for critical situations.
---

---
How is the company tracking, processing and analyzing the coronavirus invasion across the globe?
JC
Orbital Insight is synthesizing data across multiple sources to track the effects of COVID-19 on the movement of people and goods globally. We're looking at what's happening on the ground to help governments, businesses and investment firms make better decisions to protect public health and mitigate the impact of the virus on businesses and the economy.
We are currently working with state task forces and municipal governments to help understand capacity constraints at hospitals, assess food security and analyze how well communities are complying with social distancing orders. Combining satellite imagery with anonymized location data helps tell a more complete story of the evolving response.
For investors, we are monitoring storage levels of oil tanks globally as inventory levels near capacity, working with customers like RBC Capital Markets to forecast this impact on global economies. As COVID-19 has forced people to drive less, fuel demand has been severely impacted, all while OPEC+ has disintegrated and initiated a global price war. Still, while markets are reporting an impending shortage of storage space, we are seeing two billion barrels in storage capacity remaining. We continue to monitor this closely.
We're also tracking activity patterns at retail centers including Purell factories, Cargill food plants, Amazon fulfillment centers and Costco stores across the U.S., to understand how COVID-19 is impacting supply chains at every level, from production to distribution to consumer demand and activity.
Analyzing this data through the power of AI helps our customers and our communities understand how COVID-19 is affecting the economy and society, and helps key players recognize what's happening on the ground and what might happen next. The goal is more informed decision making.
Why should a client consider Orbital Insight as the preferred geospatial analytics solutions provider?
JC
We supply analytics at scale in a world where there is so much to look at. One element that sets us apart from other geospatial analytics providers is the variety of data sources we analyze. Orbital Insight is multi-source and makes already powerful satellite imagery analytics more powerful with IoT sensors and artificial intelligence.
Our technology can view the world at scale, showing everything from global trends to extremely granular details. Our platform is also highly customizable, so it can be adapted to precisely the use case each customer needs, whether that's understanding a global supply chain or analyzing the traffic patterns and demographics on a city block.
Please tell us about the various geospatial sources your company uses to produce client data.
JC
Orbital Insight GO ingests, interprets and analyzes petabytes of geospatial data from a vast array of sources. These include electro-optical satellite imagery, synthetic aperture radar, unmanned aerial vehicles, connected cars and other IoT devices, AIS and geolocation signals. The GO platform applies proprietary data science and computer vision algorithms to contextualize this raw data into actionable information, allowing investors, corporations and governments to mitigate risk and identify opportunities at scale and in near real-time.
What may we expect Orbital Insight to reveal over the next few months?
CS
In addition to our ongoing work tracking the effects of COVID-19 on a global scale, Orbital Insight is working with consumer goods giant to map palm oil production and provide granular visibility into Unilever's supply chain, from the commodity it purchases all the way back to the palm oil tree from which it originates. The partnership was developed to help meet Unilever's deforestation commitments by tracing their n-tier suppliers.
This project shows how satellite imagery can be combined with AI and other data sources to provide unprecedented visibility into the physical world, protect the environment and drive better business outcomes. Real-time supplier intelligence is a new stage in supply chain traceability, and we see this as a model that can scale for the industry and for NGOs.
Has Orbital Insight looked into supplying geospatial and artificial intelligence products for the military/agency/government (MAG) market segments?
JC
We are already highly active in these MAG markets. Orbital Insight helps organizations such as the U.S. Air Force, Department of Defense, Defense Innovation Unit and The World Bank zoom in on the physical world to detect anomalies, prevent surprises and respond with the right security policies, communications and aid.
Last year, we built upon our GO platform for the Department of Defense and Intelligence Community to deliver insights in a cloud-agnostic, secure and readily deployable environment. The technology supports critical activity-based intelligence by helping spot trends buried within billions of data points, such as economic patterns associated with global ports, airports and energy infrastructure.
We were recently awarded a new contract with the U.S. Air Force as part of its $1 billion AFVentures Strategic Financing program. We will be helping the USAF detect anomalies across the world with analytics powered by AI and multiple geospatial data sources like satellite imagery, SAR, AIS and IoT devices.
What is a surprising industry application of satellite imagery?
JC
Oil shadows can tell you a lot. Orbital Insight has been tracking new tank construction and commodity flows for four years, using a combination of satellite imagery and radar technology to track oil storage levels in floating roof tanks around the world. By looking at the shadows cast by these tanks and applying our AI algorithms, we can track how much oil is being stored and provide updated information in near-real time—days/weeks ahead of other reported indices.
This is especially important right now, due to a historic buildup of oil levels across the globe, due to COVID-19. However, while industry analysts are reporting just 150-200mmb remaining to store crude oil, our analysis reveals there are still two billion barrels that remain unused for oil storage.
With so much information on oil storage dispersed across different countries and oil providers, our technology uniquely positions us to track oil storage more completely than any company or government. We are currently tracking over 26,000 tanks around the world, representing 80 percent of total oil storage.
Orbital Insight provides the most holistic picture of oil storage levels around the world, and we'll continue working with analysts to predict how much more oil can be produced before reaching the capacity in those floating roof tanks.
orbitalinsight.com
---