The terms "transformation" and "space industry" are, time and again, thrown together by industry leaders and picked up in mainstream media.

Hardly a day goes by without an innovative technology, smallsat constellation or funding round lauded as a significant development for the industry at large.
Financial community estimates for industry growth range from <$400 billion today to a headline-grabbing $1 trillion — or even $3 trillion in annual revenue by the 2040s. Does all of this hype add up to real transformation, or are these terms just attractive sound bites?
The traditional behemoth of the space industry — the satellite communications that have fueled a majority of commercial growth since the
1980s — is the first yardstick by which to assess potential transformation.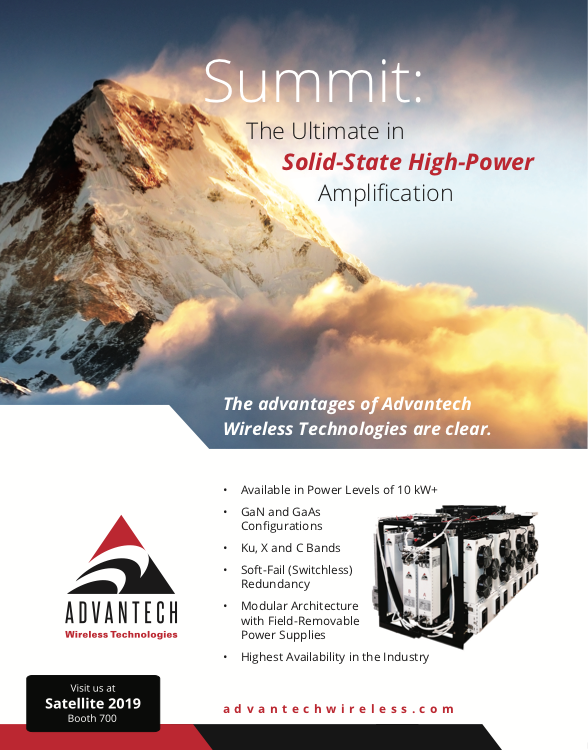 GEO SATCOM operators have hastened their adoption of new ideas in recent years, no longer looking for incremental improvements in cost or capacity per satellite, but for wholly new satellite designs, fleet architectures, and ways of engaging with customers that enable greater system-level flexibility and responsiveness.
Implementation of this change is yet to come, but the commitment to a new approach by key operators will drive innovation forward. Additionally, new players are finding opportunities to deploy communications systems that are distinct from incumbent counterparts.
We have also seen the emergence of new markets and space-based business models at a more rapidly growing rate since 2011. Commercial Earth Observation (EO) and GNSS applications emerged in the 1990s, but these few companies, though successful, did not translate to a broadening or diversification of the space industry at large.
This has changed today, as new companies are opening opportunities for partners and consumer demand and available technology supports new uses of space.
A full ecosystem has developed around smallsats and the rise of big data via satellite.
Markets that have remained merely talk and undelivered promises are on the cusp of implementation; Virgin Galactic's successful test flights in December 2018 and February 2019 set the stage for space tourism to (potentially) become available in 2019, and the first non-government mission launched to the lunar surface earlier this year.
These players are not alone, with multiple competitors nearing market availability along similar timelines.
Ultimately, the hype does reflect real transformation in the space industry: A change in the traditional market and the development of new markets.
However, this is not a single turning point for the industry, as is often implied. This is rather an approach to engaging with space that is evolving into a new normal.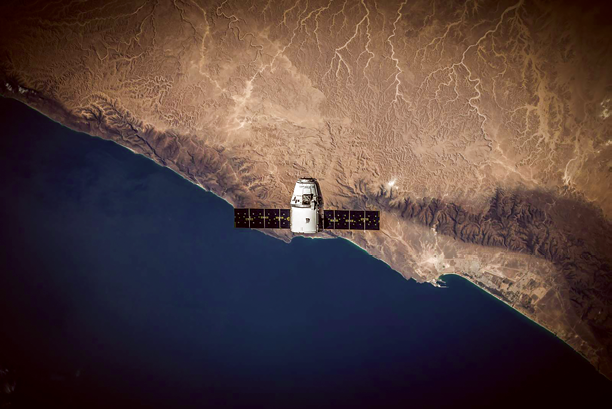 Advancements — from within and beyond the industry — demand technological evolution. Financing is another crucial factor for the fueling of today's transformations and will continue to provide substantial investments to actors as the industry progresses forward.
The development of in-space servicing capabilities, with the first commercial mission to launch in 2019, will grow into a long-term driver of ongoing transformation. If successful, in-space servicing, and ultimately robotic assembly and in-space manufacturing, will fundamentally alter the way we relate to space infrastructure and how we approach risk.
By mitigating launch constraints and removing commitments to fixed assets, this will impact the traditional space industry and will also shape the approach of emerging players and applications.
Low cost launch, whether through rocket reusability or other approaches, could likewise facilitate transformation,; however, the industry has not yet achieved the level of price elasticity to make this happen.
Also fueling much of this change is the availability of greater financing investments. The progression from angel investing that championed certain causes to venture capital that spread greater volume of funding across start-ups has finally graduated to a level of more informed and calculated investing, involving institutional and strategic players as well.
These diverse funding streams, often associated with new partnerships, can help to realize novel ideas enabled by changing consumer demand and advanced technologies.
We are witnessing significant change in the space industry, yet there is much more transformation to come — capabilities such as commercial space stations and asteroid mining are in nascent stages, with myriad applications yet unimagined and disruption possible in any existing market.
The industry itself is simply becoming more dynamic and we must consider today's consistent innovation and the regular emergence of new markets and capabilities as business as usual.
The stage has been set for a more expansive and interactive space-based economy moving forward and I look forward to seeing what we achieve in the remainder of 2019.
www.kongsberg.com/ksat/
Carolyn engages in space industry growth and diversification, with expertise in the market dynamics of emerging satellite applications, in-space services, and the creation of diversified space architectures. She has advised Fortune 100 companies on key opportunities and strategic direction and has assisted government agencies to identify better ways to collaborate with industry. Carolyn currently supports communications for smallsat constellations and beyond in her role at KSAT, providing the infrastructure that enables space industry growth.
---