Jim Clarke is Head of Global Wholesale for Telstra Global, based in Hong Kong. With over 15 years of experience in the telecommunications industry, he is responsible for driving sales strategy and business development for Telstra Global's carrier wholesale team, across Asia, EMEA, Americas and Australia.

Prior to joining Telstra Global, Jim was the Sales Director for Global Sales in Telstra Wholesale, a role he held for four years. In that position, Jim was successful in expanding the business relationships of existing customers, moving into new territories, as well as bringing in new business to Telstra Wholesale.
Before joining Telstra Wholesale, Jim spent four years at WorldCom International, based in London, where he managed the international wholesale pricing team for WorldCom's EMEA business.
SatMagazine (SM)
Mr. Clarke, would you please tell our readers how you came to be interested in the satellite industry? What, in your background, prepared you for your company responsibilities at Telstra Global?
Jim Clarke
Working for more than 15 years in the telecommunications industry has given me the opportunity to work on a wide range of areas, including satellite. Previously I worked in Telstra Wholesale where I was the Sales Director for Global Sales. In that position, I was successful in expanding business relationships with existing customers, moving into new territories, as well as bringing in new business to Telstra Wholesale. This type of work allowed me to learn the ins-and-outs of the telecommunications industry.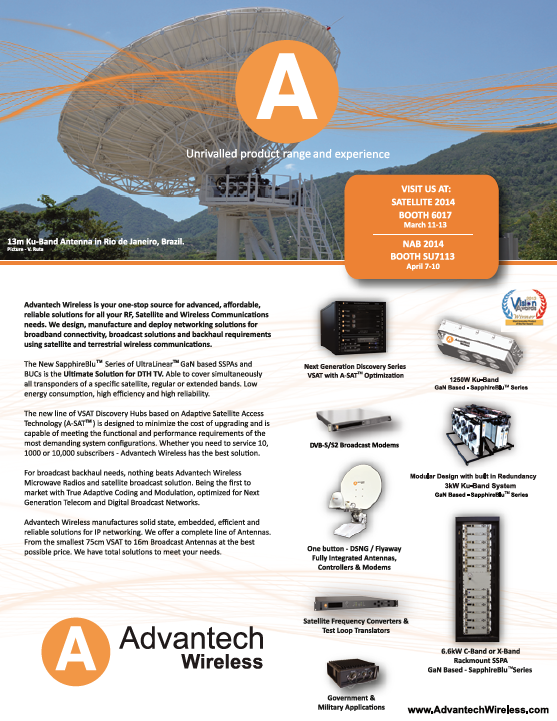 SM
What is most important for a global SATCOM audience to consider as it relates to Telstra Global?
Jim Clarke
Above all, the most important thing to consider is reliable communications, whether you are enterprise or wholesale. Telstra Global serves both wholesale (carriers, VSAT Service providers, Satellite Operators, ISPs) as well Enterprises customers (for both Data and media applications).
Many of our enterprise customers are oil and gas, banking and government organizations, where communication is crucial. As for wholesale, our customers require reliable communications in a variety of industries, including aero, maritime and government applications. Telstra Global is able to provide all customers with dependable service by using three strategically positioned and world-class teleports.
SM
Where do you see SATCOM heading? Specifically, the market segment that you address?
Jim Clarke
Contrary to many beliefs, the SATCOM industry has been growing at a rapid rate, in some cases, even faster than terrestrial communications. There is constant change in technology and customer expectations and as a result the SATCOM industry continues to evolve. We will continue to see this in the next 10 years. In our experience, we have seen high growth in VSAT mobility in land, air and sea applications. There is also huge growth in media and as I mentioned, technology is always changing. For example, we are starting to see a demand for higher resolution, more specifically Ultra HDTV and 4k. We are seeing growth in Ka band application, consumer broadband, as well as in the carrier grade IPT market. SATCOM is growing as a whole and we have already seen about an 8-9 percent increase.
SM
What can we expect from your company in the next four quarters?
Jim Clarke
Recently, Telstra has deployed a new state of the art DTH platform as well as new MCR in Hong Kong to serve both full-time and occasional sue market. Both of these have already shown promise and will continue to grow. There is a lot planned for 2014. To start, we are increasing our media activities significantly with a combination of vast satellite as well as a global terrestrial infrastructure. We will also be launching new products and services for a variety of our customers, so be on the lookout. Overall, we are focused on expansion and will follow our customers wherever they might need service, thus extending our capabilities and coverage.
SM
How did you become interested in the communications industry?
Jim Clarke
I spent four years at WorldCom International, based in London, where I managed the international wholesale pricing team for WorldCom's EMEA business. From there, I pursued sales and went on to work as Sales Director for Global Sales in Telstra Wholesale for another four years. Since then, I have been working as Head of Global Wholesale for Telstra Global.

SM
What sort of training should students be taking to prepare themselves for careers in this environment?
Jim Clarke
The industry is multifaceted and there are endless opportunities for students. In my opinion, sales, customer service, and engineering jobs serve as great experience for this work environment. Within the engineering path are various options from solution design, to core engineering, to field engineering. The telecommunications industry has so many aspects to it, many of which are expanding or changing. Training is always available in one-way or another; it is simply up to students to take advantage of the opportunities out there.
For information regarding Telstra Global, access http://www.telstraglobal.com/
* * * * * * * * *
Telstra Global Is Up For The "Challenge" + Signs On With An MoU
Telstra Global has been positioned by Gartner, Inc., as a Challenger in this years' Magic Quadrant for Cloud-Enabled Managed Hosting, Asia/Pacific1.
The Gartner assessment, performed by the firm's IT industry experts, evaluates providers on the completeness of their vision and their ability to execute. The aim of this Magic Quadrant is to help enterprises migrating to cloud-enabled hosting services by establishing which providers are best placed to serve the needs of Asia/Pacific's broad market.
"Our Cloud Infrastructure provides customers with best-of-breed, end-to-end solutions that enable global businesses to consistently deploy applications across multiple locations to support transformation, productivity and growth," said Telstra Global's Head of Network Application and Services Portfolio, Martin Bishop. "We believe being named in the Challengers quadrant validates the capabilities and flexibility of our Cloud Infrastructure and confirms our commitment to putting customers at the center of everything we do.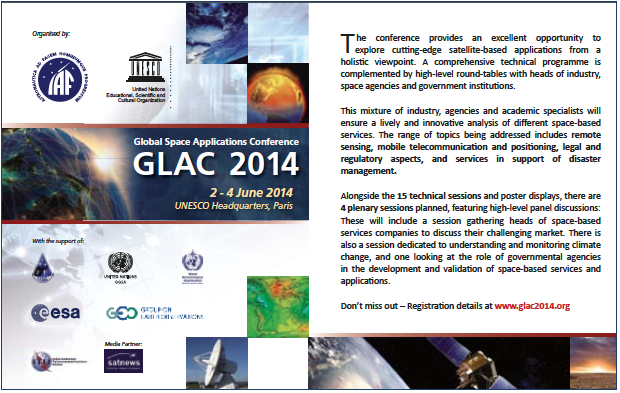 "We look forward to the year ahead as we continue to innovate and execute on our product roadmap. Our goal is to further enhance our market position in the cloud-enabled managed hosting space, providing flexible and agile solutions for business expansion across Asia," Martin said. To view the full report, visit: http://bit.ly/asiacloudmagicquadrant
Additionally, Telstra and Telkom Indonesia signed a non binding Memorandum of Understanding (MoU) to form a new joint venture to provide network services in South East Asia.
Telstra's Group Executive, Global Enterprise and Services, Brendon Riley, said the proposal would accelerate Telstra's growth in Indonesia, South East Asia's largest economy, and more broadly across the region.
Under the terms of the MoU, the proposed joint venture will be the exclusive provider of Network Applications and Services (NAS) in Indonesia for Telstra and Telkom Indonesia giving both companies the opportunity to build market share in the fast growing NAS market in the region. Mr. Riley said the proposed joint venture will leverage the strengths of both companies creating a new business to serve the Indonesian enterprise services market and build new capabilities for the market that do not exist today.
"Our plan is to provide enhanced consistency of services for companies connecting with Indonesia and operating in the region," Mr. Riley said. "We are looking forward to partnering with Telkom Indonesia, a well respected market leader which has a large enterprise and government customer base and the broadest reach of domestic connectivity in Indonesia.
"Indonesia is a fast growing NAS market and we believe the best way to make in-roads is by partnering with a well recognized and respected local player. It also aligns to our strategy of supporting our enterprise customers around the globe. The proposed joint venture will form part of Telstra's expansion plans for Asia, where we expect to have both Telstra entities and local market partnerships."
Mr. Riley said the proposed joint venture would deliver enterprise and business customers with managed network and security services as well as cloud and unified communications services.
"We are looking forward to giving our enterprise customers local support allowing them to focus on their business rather than managing information technology and telecommunications as a business cost," Mr Riley said. "We plan to focus on areas such as business continuity, business performance optimization, protection of business information and data assets and improved employee productivity."
Telkom Indonesia's Group Chief Strategy and Innovation Officer Pak Indra Utoyo said, "We are bringing the proven ICT NAS solutions to Indonesia to assist businesses to be more productive and competitive to support them locally and into the region. The NAS solutions and IDN networks are a powerful combination to differentiate our solutions and services in the market to support businesses in Indonesia to be more agile, productive and secure."
Mr. Riley said Telstra continued to build momentum in its NAS portfolio.
"We completed an acquisition in O2 Networks, a leading Australian provider of network and security consulting and integration services for Australian enterprise customers. Late last year we acquired NSC, a provider of unified communications, contact center, managed network services and associated integration and consulting services," Mr. Riley said. "We have also commenced expansion of selected NAS portfolios - Managed Network Services and Cloud - into international markets, particularly in the Asia-Pacific Region so today's announcement is a further indication of our intentions for the region and for our NAS business.