---

---
ISRO's PSLV-C51 Launches Amazonia-1 + 18 Co-Passenger Smallsats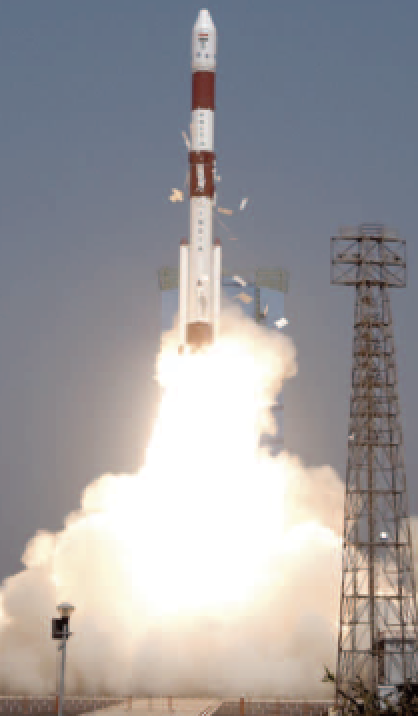 The ISRO PSLVC51 mission launch.
Image is courtesy of ISRO.
PSLVC51, the first dedicated launch for NSIL, successfully launched Amazonia1 and 18 copassenger satellites from Sriharikota, India.
India's Polar Satellite Launch Vehicle PSLVC51 successfully launched Amazonia1 along with 18 copassenger satellite son February 28, 2021, from Satish Dhawan Space Centre SHAR.
PSLVC51 lifted off from the First Launch Pad of SDSC SHAR at 10:24 hours (IST) as planned. After a flight of about 17 minutes 23 seconds, the vehicle injected the Amazonia1 into its intended orbit and in the succeeding 1 hour 38 minutes, all of the 18 copassenger satellites successfully separated from the PSLV in a predetermined sequence.
Amazonia1 is the optical Earth Observation (EO) satellite of National Institute for Space Research (INPE). This satellite would further strengthen the existing structure by providing remote sensing data to users for monitoring deforestation in the Amazon region and analysis of diversified agriculture across the Brazilian territory.
PSLVC51/Amazonia1 is the first dedicated commercial mission of NewSpace India Limited (NSIL), a Government of India company under Department of Space.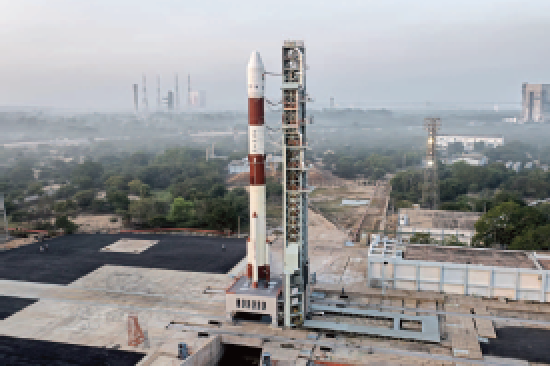 Photo of the Satash Dhawan Space Center, First Launch Pad,
with PSLVC51 awaiting launch. Photo is courtesy of ISRO.
The 18 copassenger satellites onboard PSLVC51 included four from IN-SPACe and 14 from NSIL. Out of the four satellites from INSPACe, three were UNITYsats designed and built as a joint development by Jeppiaar Institute of Technology, Sriperumbudur (JITsat), G.H.Raisoni College of Engineering, Nagpur (GHRCEsat) and Sri Shakti Institute of Engineering and Technology, Coimbatore (Sri Shakthi Sat) and one was Satish Dhawan Sat (SDSAT) from Space Kidz India. The 14 satellites from NSIL carried were the commercial satellites from India (1) and USA (13).
PSLVC51 is the 53rd flight of PSLV and 3rd flight of PSLV in 'DL' configuration (with two, strapon motors). This was the 78th launch vehicle mission from SDSC SHAR, Sriharikota.
With this launch, the total number of customer satellites from foreign countries placed in orbit by PSLV is 342 from 34 countries.
---
Rocket Lab SPAC's Up To Become A Publicly Traded Company + Unveils Their New Launch Vehicle, Neutron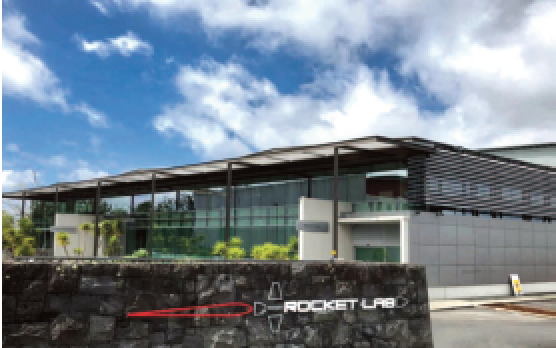 If you happened to attend the recent SmallSat Symposium 2021, you know that one of the "hot' topics for keynotes, panels and discussions targeted the information regarding the Special Purpose Acquisition Companies (SPAC) and the associated funding possibilities for satellite and space companies. Now, Rocket Lab USA, Inc. and the Vector Acquisition Corporation (Nasdaq: VACQ) ("Vector") SPAC backed by technology investor Vector Capital have entered into a definitive merger agreement that will result in Rocket Lab becoming a publicly traded company.
The transaction is estimated to be completed in Q2 2021 and, at that time, Vector will change its name to Rocket Lab USA, Inc., and the combined company will trade under the Nasdaq ticker symbol RKLB.
Rocket Lab is transforming the way space is used and accessed by delivering endtoend solutions across the launch and space systems markets. Since the Company's first orbital launch in 2018, the firm's Electron launch vehicle has become the secondmost frequently launched U.S. rocket each year. To date, Rocket Lab has delivered 97 satellites to orbit for more than 20 public and privatesector organizations and technologyleading constellation operators.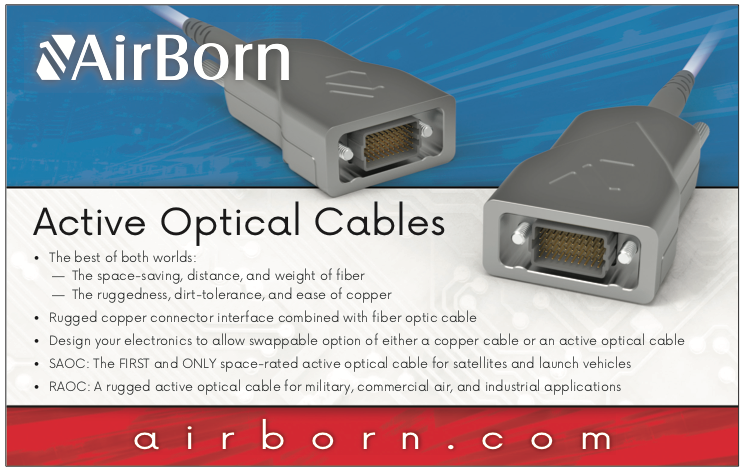 Rocket Lab's customer base is evenly split across government and commercial organizations that include NASA, the NRO and DARPA, as well as commercial satellite leaders. As the first company to deliver regular and reliable dedicated launch services for smallsats, Rocket Lab has also played a leading role in catalyzing the growth of the commercial small satellite industry.
The satellites launched by Rocket Lab enable operations in national security, Earth Observation (EO), space debris mitigation, weather and climate monitoring, communications and scientific research. Rocket Lab has an established space systems business that develops satellite and spacecraft solutions for a range of commercial and government missions, from LEO constellations to highcomplexity,deep space and interplanetary missions.
Rocket Lab's Photon spacecraft family delivers a satelliteasaservice solution that eliminates the typical high cost, time and complexity customers face when building their own satellites. With Rocket Lab, customers can buy a launch, satellite, ground services and onorbit management as a turnkey package, resulting in a disruptive reduction in cost and time to orbit. Rocket Lab has an operational Photon in orbit, with additional missions to the Moon, Mars and Venus planned.
In 2021, Rocket Lab will employ Electron and Photon to launch a satellite to lunar orbit for NASA to serve as a precursor for Gateway, a Moonorbiting outpost that is part of NASA's Artemis program to return humans to the lunar surface.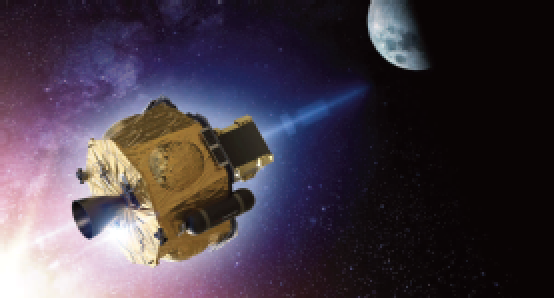 Artistic rendition of Rocket Lab's Photon spacecraft.
Rocket Lab also unveiled their mediumlift Neutron rocket — an advanced, new generation, reusable, launch vehicle with an 8ton payload lift capacity that is tailored for mega constellations, deep space missions and human spaceflight. Neutron will be able to lift more than 90% of all satellites forecast to launch through 2029 and introduces highly disruptive lower costs to the highgrowth constellation market by leveraging Electron's heritage, launch sites and architecture.
Rocket Lab's inhouse launch and space systems capabilities provide significant competitive advantages in entering the highgrowth space applications market that comprises approximately $320 billion of the current $350+ billion space industry TAM. Having reached these milestones — and considering the unprecedented commercial investment and government expenditures driving rapid growth in the space economy — Rocket Lab and the firm's Board of Directors believe that this proposed transaction is the appropriate next step to position the Company for continued success.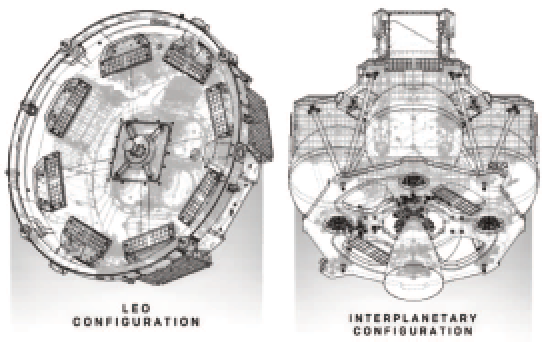 Photon is a family of spacecraft designed to meet unique
mission requirements and is available in LEO configurations
through to interplanetary exploration models.
On March 1, 2021, Rocket Lab entered into a definitive merger agreement with Vector. The transaction reflects an implied pro forma enterprise value of $4.1 billionfor Rocket Lab, representing 5.4 x 2025 projected revenue of approximately $750million.The transaction is expected to result in pro forma cash on the balance sheet of approximately $750million through the contribution of existing cash estimated to be on Rocket Lab's balance sheet prior to close, up to $320 million of cash held in Vector Acquisition Corporation's trust account(assuming no redemptions by Vector's public shareholders), and a concurrent, approximately $470 million PIPE of common stock, priced at $10.00 per share and led by Vector Capital, BlackRock and Neuberger Berman, among other toptier institutional investors.
The transaction, which has been unanimously approved by the Boards of Directors of Rocket Lab and Vector, is subject to approval by Vector's shareholders and other customary closing conditions. Following the closing of the transaction, the Company will continue to be led by Founder and CEO Peter Beck. Alex Slusky, CEO of Vector and CIO and Founder of Vector Capital, will join Rocket Lab's Board of Directors alongside Sven Strohband of Khosla Ventures, David Cowan of Bessemer Venture Partners, Matt Ocko of DCVC and Mike Griffin, independent director.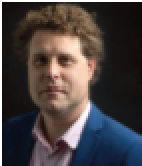 Peter Beck, CEO and Founder of Rocket Lab, said, "In the history of spaceflight, Rocket Lab is one of only two private companies that has delivered regular and reliable access to orbit. Not only are we the leader in small launch, we are the second most frequently launched rocket in the U.S. annually and the fourth most frequent launcher globally. Space has defined some of humanity's greatest achievements,and it continues to shape our future.The satellites we build and launch are keeping countries connected and borders protected, monitoring weather and managing waste, providing insights on climate change, and helping us manage resources for future generations. Since day one, our talented Rocket Lab team has demonstrated stellar execution and a keen ability to seize growth opportunities. Now, we are thrilled to build upon this momentum and welcome Alex Slusky, a seasoned technology investor and public company director to our Board as we come together with Vector to become a publicly traded, pureplay, endtoend space company. This milestone accelerates Rocket Lab's ability to unlock the full potential of space through our launch and spacecraft platforms and catalyzes our ambition to create a new multibilliondollar business vertical in space applications."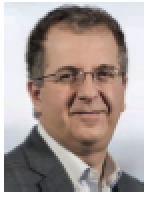 Alex Slusky, CEO of Vector and Founder and Chief Investment Officer of Vector Capital, said, "Rocket Lab is a onceinageneration company that is democratizing access to space through its constant innovation, leading technology and proven execution. Peter is a true visionary who has built a worldclass company with discipline and grit. Rocket Lab is ideally positioned to continue to capture market share in the rapidly expanding space launch, systems and applications markets. Vector Capital has a nearly 25year track record of identifying and building highgrowth technology businesses and we are thrilled to partner with Peter and Rocket Lab's talented team to support the Company's next generation platforms and capabilities.Vector is thrilled to partner with Rocket Lab as it seeks to capitalize on unprecedented commercial and government spending in the burgeoning space economy."
Additional information about the proposed transaction, including a copy of the merger agreement and investor presentation, will be available in a Current Report on Form 8K to be filed by Vector with the Securities and Exchange Commission and also on Rocket Lab's investor website.
---
Kleos Space's Polar Vigilance Mission Smallsats Complete Hardware CDR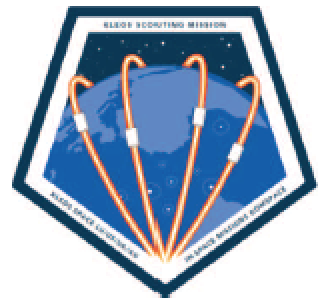 Kleos Space S.A. (ASX: KSS, Frankfurt: KS1,) a company that offers pacepowered, Radio Frequency Reconnaissance, DataasaService (DaaS) company, has now confirmed their second satellite cluster, the Polar Vigilance Mission (KSF1), has successfully completed a hardware critical design review milestone for a launch midyear onboard a SpaceX Falcon 9.
Satellite developer ISISpace, conducted the design progress in the Netherlands. Passing this milestone ensures that these mission satellites can enter the assembly and verification phase. This stage leads to final integration, testing and delivery of the satellites for launch.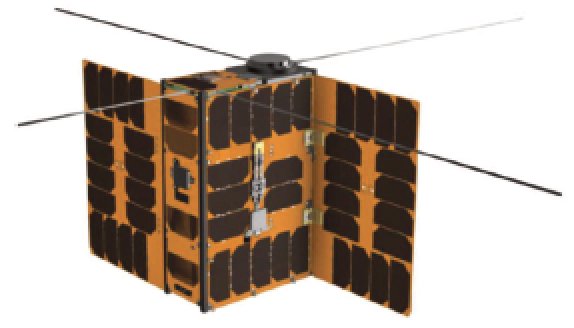 Artistic rendition of the 6U cubesat platform,
courtesy of Kleos Space.
The KSF1 Polar Vigilance Mission satellites are scheduled for a mid-2021 launch onboard a SpaceX Falcon 9,under a rideshare contract with Spaceflight Inc. The satellites will be Kleos Space S.A.- 26 and will be launched into a 500 to 600 km SSO, complementing Kleos' Scouting Mission 37° orbit, which successfully launched in early November of 2020 and those satellites are in the commission and test phase.
Kleos' satellites will detect and geolocate radio frequency transmissions to provide global activity-based intelligence, enhancing the intelligence, surveillance and reconnaissance (ISR) capabilities of governments and commercial entities when tracking systems are defeated, imagery unclear or targets out of patrol range.

Kleos Space CEO Andy Bowyer said, "We are excited to be progressing our second satellite cluster with ISISPACE – a leader in the small satellite market. Entering the assembly and verification phase of the satellites is a crucial developmental milestone and ensures we are on schedule to launch in mid2021. The KSF1 satellite cluster will complement our Scouting Mission satellites, increasing the value of our geolocation maritime intelligence data."ISISPACE's CEO Jeroen Rotteveel stated, "We are pleased to design and build this second satellite cluster for Kleos, to be completed on a fasttrack schedule made possible by building on our extensive nanosatellite expertise and heritage. Despite the challenging timeline due to the current global situation, we are keen to enter this next crucial phase of satellite assembly and validation and bringing our design to reality.

"ISISPACE's CEO Jeroen Rotteveel stated, "We are pleased to design and build this second satellite cluster for Kleos, to be completed on a fasttrack schedule made possible by building on our extensive nanosatellite expertise and heritage. Despite the challenging timeline due to the current global situation, we are keen to enter this next crucial phase of satellite assembly and validation and bringing our design to reality."
---
A SPAC For Spire Global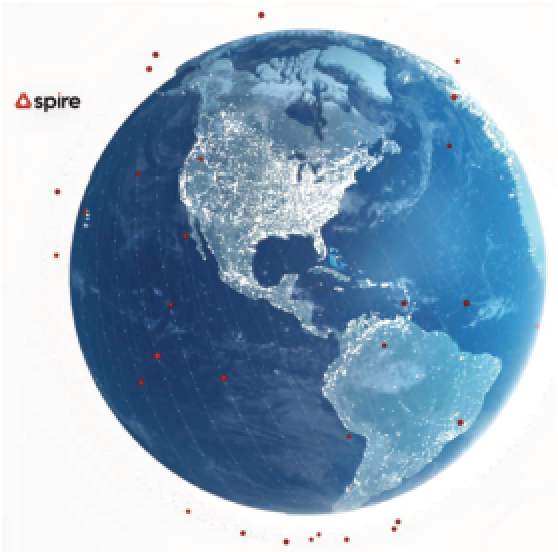 Spire Global, Inc. ("Spire" or the "Company") and SPAC company NavSight Holdings Inc. ("NavSight") (NYSE: NSH) have entered into a definitive merger agreement for a business combination that would result in Spire becoming a publicly listed company.
Spire collects spacebased data using a proprietary constellation of multipurpose smallsats called LEMUR (Low Earth MultiUse Receiver). The company's software analytics generate proprietary data, insights and predictive analytics for its global customers through a subscription model. Spire monetizes this information across a broad and growing number of industries including weather, aviation, maritime, and government, with global coverage and near realtime data that can be easily integrated into customer business operations.
Spire is also pioneering an innovative "spaceasaservice" business model. Leveraging the company's fully deployed infrastructure and largescale operation, customers can operate their own payloads on orbit through Spire's API and can begin receiving data in less than a year and a simple subscription agreement.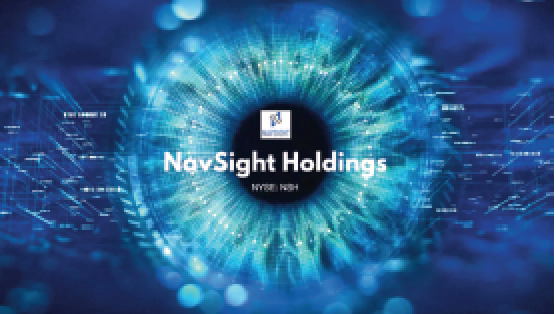 The Board of Directors of each of Spire and NavSight have unanimously approved the transaction "Proposed Transaction." The Proposed Transaction will require the approval of the stockholders of Spire and NavSight, and is subject to other customary closing conditions, including the receipt of certain regulatory approvals. The Proposed Transaction is expected to close in summer of 2021.
Assuming no redemptions by NavSight stockholders, the Proposed Transaction is expected to deliver up to $475 million of gross proceeds, including the contribution of up to $230 million of cash held in NavSight's trust account. The Proposed Transaction is further supported by a $245 million fully committed PIPE anchored by Tiger Global Management, BlackRock Advisors, Hedosophia, Jaws Estates Capital, and Bloom Tree Partners.
Spire stockholders will retain 100 percent of their equity holdings in the combined company. Spire's existing stockholders will hold approximately 67 percent of the fully diluted shares of common stock immediately following the closing of the business combination, assuming no redemptions by NavSight's existing public stockholders.
Additional information about the Proposed Transaction, including copies of certain documents related to the Proposed Transaction, including the investor presentation, will be provided in a Current Report on Form 8K to be filed by NavSight today with the Securities and Exchange Commission (the "SEC") and available at www.sec.gov. The investor presentation can also be found on Spire's website at https://www.Spire.com and NavSight's website at https://www.NavSight.com. In addition, NavSight intends to file a registration statement on Form S4 with the SEC, which will include a proxy statement/prospectus/information statement (the "Registration Statement"), and will file other documents regarding the Proposed Transaction with the SEC.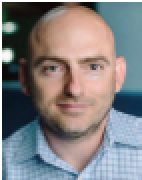 "Spire was founded nearly a decade ago to help lead, inspire, and create the business of spacebased data. Today, our proprietary data and solutions help customers solve some of earth's greatest challenges, including Net Zero and Climate Change adaptation. It has been immensely inspiring to see customers from all over the world turn to Spire's solutions to help them make decisions about their business with confidence and speed and we are excited about the continued growth ahead. This transaction funds these growth plans and allows us to pursue, on a more aggressive timetable, this massive and growing longterm opportunity ahead of us," said Peter Platzer, Founder and Chief Executive Officer of Spire, "I am thrilled to partner with Bob and Jack from NavSight."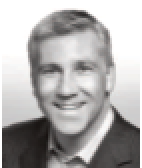 "Peter and the outstanding Spire leadership team have deep domain expertise. They have built a company that delivers exceptional value to their global commercial and government customers. Spire is leading the way with its modern SaaSbased approach to meet the significant, growing demand for spacebased data," said Bob Coleman, Chairman and Chief Executive Officer of NavSight. "We look forward to working together to build longterm value for Spire stockholders."
---