With the launches of new HTS (High Throughput Satellites) and global demand for pay-TV services, the use of reliable satellite signal handling is more than essential.
As a result of this crucial need, ETL Systems, a global designer and manufacturer of RF distribution equipment, is building their international distribution network with leading SATCOM integrators to meet this increasing growth.
Andrew Bond, ETL's Sales Director, said, "Working closely with system integrators enables ETL to consult better with customers to provide support when designing the best RF distribution solution for their teleports. As ETL exports to 97 countries, having worldwide partners representing our RF products in the market plays a vital role in helping us to achieve export success. Our partners recognize our ability to provide innovative, custom-made solutions through the work of our in-house RF and test engineers. Because of this knowledge, broadcasters and satellite operators are continuing to perceive ETL as the best choice for reliable RF management and distribution equipment around the globe."
ETL's worldwide partners are selected based on their knowledge of the satellite communications market and an appreciation of the design and application of ETL's products. They are supported by the expertise of ETL's engineering team in order to offer tailored solutions for even the most demanding of RF projects. Successful projects that ETL have recently worked on in conjunction with European partners include: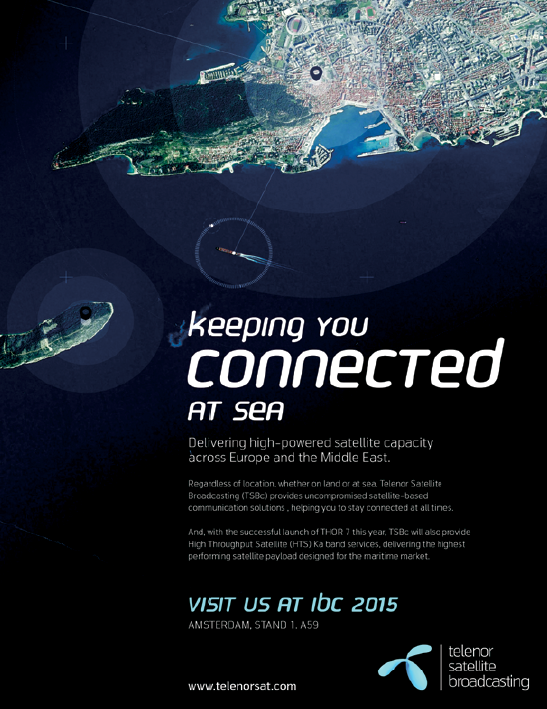 IPTV equipment upgraded for a Belgium broadcaster
• ETL Systems' partnership with DigiNet in Belgium, a major provider of technical solutions and professional equipment for the broadcast and telecom markets, helped ETL to win a competitive tender to upgrade an IPTV headend for a Belgian telecommunications giant.
• The project, which upgraded existing RF signal distribution equipment at the teleport, included ETL systems 64x64 L-band Vortex Matrices, offering features such as 'plug and go' installation, web browser control and hot-swap of all active components.
• ETL Systems replaced its own legacy equipment which has been operating efficiently for over 10 years. The upgrade also added extra downlink capacity, reduced rack space and power required and allowed the broadcaster to balance signal strength to reduce crosstalk.
L-band Matrix for a Greek satellite operator
• ETL's Spanish partner, NTi Soluciones, assisted Hellas Sat in selecting an L-band switch matrix / router for their DTH satellite station platform in Greece. Hellas Sat is one of the leading DTH service providers, broadcasting more than 200 TV and radio channels in the Mediterranean region.
• ETL's Enigma L-band matrix router was selected because of its reduced single points of failure design and this product has helped the Greek national satellite operator to improve switching reliability for communications and video services to households, specifically in Greece and Cyprus.
• NTi has also recently helped to supply an ETL ultra compact, L-band 16x16 Victor switch matrix to Overon in Spain, who provide broadcast services for content distribution services all around the world.
German broadcaster expands matrix system
• Hessischer Rundfunk, the German public broadcaster, worked with ETL's experienced German distributor, TelLink, to upgrade their existing Enigma matrix system and expand their RF routing capabilities as new satellite feeds have been added to their Frankfurt teleport.
The Enigma design allows single inputs or outputs to be added to the switch as satellite teleports grow.
Matrix and RF over Fiber for a German defense equipment supplier
• A German supplier of defence technology and security equipment, also worked with our partner, Tellink, to use ETL's upgraded 16x32 Valiant Matrices and the StingRay RF over Fiber system to operate as part of an internal test system.
@ IBC2015
ETL Systems (www.etlsystems.com/) is exhibiting at the IBC 2015 exhibition in Amsterdam in September. Ian Hilditch, CEO and Andrew Bond, Sales Director, will be part of the team of 10 ETL staff at this major event to demonstrate the range of new products as well as to highlight ETL's quarter of a century of in-house experience in designing award-winning RF equipment. The company is recognized internationally for its innovation and professional service, with 67 percent of ETL's 2015 customers composed of repeat business.
Andrew Bond's specialty is centered on the sales and marketing of technical communications products, with a focus on developing international brands and sales networks. He joined the ETL team in June of 2005 to support the company's expansion into new global markets, with the company since then experiencing sales growth of approximately 20 percent per year.
---