Developing their Hybrid broadcast and broadband TV (HbbTV) standard has been an on-going work in progress over the last ten years in Europe. Meanwhile, US broadcasters have only just begun developing their own equivalent standard, known as ATSC 3.0, with a full-service rollout called NEXTGEN TV.
While it could be presumed that these laggards would merely be playing a game of catch-up, their deferred implementation has actually proved advantageous. Assuming a pioneering role in terms of consumer interfaces and broadcast apps, Europe was forced to take a leap in the dark, whereas US broadcasters have had a playbook at their disposal. Learning from the mistakes and successes which were made across the pond, NEXTGEN TV is able to follow a more straight-forward developmental trajectory than its older cousin.
---
---
Today, it appears that US broadcasters have outrun their European counterparts and have taken on the trailblazing role. In this article, Greg Jarvis examines the key trends and features permeating NEXTGEN TV platforms and rousing interest in Europe. Broadcasters on either side of the Atlantic should be incorporating these elements into their OTT platforms if they are to keep pace with the evolving technological landscape.
1. Putting an end to endless scrolling
Movie night should be made simple. Catching up on local news should be made simple. Basically, watching TV should be simple! With so many movies and TV shows at our disposal, it is not only impossible to display the totality of content on offer all at once, but it also proves frustrating to viewers. An over-abundance of choice is both unnecessary and paralyzing. Conversely, narrowing-down the selection available creates a smoother experience. However, a reduction of content volume must be coupled with personalization tools which allow movies to be cherry-picked for each individual viewer based on their interests.
Once emblematic of interfaces such as Netflix and Amazon Prime, smart recommendations systems are no longer strictly reserved to video-on-demand services (SVOD) subscribers — broadcast app interfaces using the ATSC 3.0 standard are now adopting these too. These filtering tools use data collected from consumer behavior to predict future decisions – and display a more personalized selection of content to users. Integrating a personal recommendation engine increases the chances of users finding a something to their liking upon turning on their television – without having to spend hours scrolling though irrelevant content to the point of total despair. Or in other cases showing timely content from news or local talk shows. Editorially and automatically generated lists refine the selection and allow for an optimal amount of options.
Although this deeper level of personalization can significantly improve user experience, solutions must also factor in the viewer's privacy and give them a say in the amount of information that can be collected and used to personalize said experience. A good starting point is offering the possibility for users to manually create lists of interesting programs - allowing them to remain in control of the customization.
2. Offering a design face-lift
Providing interfaces with an elegant but simple design facelift will be key to retaining customers, given that 'ease of use' typically features very high on the list of deciding factors for consumers. Other means of providing personalization, such as the possibility of swapping from one profile to another and altering interface colors, to accommodate for multiple members of one household.
Swapping from one profile to another should be very simple though, presented as multiple identities within just one account rather than requiring separate logins for each user. Similarly, interface colors on option should be kept uncomplicated and easy on the eyes.
3. Emulating the traditional TV experience
The TV experience may not be what it was at the time of its inception; however, there is still one underlying principle that has not changed since the very start — namely that switching on the TV will lead to a stream of content. In other words, there is no need for a 'play' button once the TV is on. By integrating auto-play features for broadband content from the OTT offering, NEXTGEN TV ensures that this expectation is met.
---

---
For instance, the next episode of Modern Family may automatically launch on the back of the previous one without the viewer having to engage with the remote control at any point. This creates a seamless, laid-back experience that caters well to this era of binge-watching. Similarly, the trailer for The Good Doctor may be triggered after the viewer has made their way through all 16 seasons of Grey's Anatomy.
With local content 'dynamic genres' are produced from current and archived content relevant to today's headlines. Building on the foundations laid by previous experience in Europe, NEXTGEN TV continues to up the ante by integrating these features. Broadcasters in the US and abroad should be making the most of this to improve channel stickiness and improve customer satisfaction and retention.
4. Displaying information at the drop of a hat
Another game-changing feature enabled by NEXTGEN TV are snipes, which when used elegantly (and I emphasize elegantly), can bring television to life by providing non-obtrusive additional on-screen information which users can open at the click of a button. This can truly enhance the viewing experience with additional details, for instance, the year of production or the filmography of actors. Crucially, this enables viewers to answer these questions without ever having to burst the cinematographic bubble or pick up their smartphones. Finally, viewers can stay informed of the latest news going on around the world or locally with Breaking News Alerts without having to interrupt their kids' excursion to Hogwarts.
While Europe may have had a head start in the realm of HbbTV, today it is US broadcasters paving the way in OTT platforms driving innovation on the TV. In order to retain this competitive edge, broadcasters in the US should not relax their efforts as Europe is already working on bridging this gap and revamping their systems.
Embracing these features now does not only satisfy current consumer demands but leaves broadcasters better equipped to meet demands in the future as preferences continue to evolve. With expectations of user-friendliness being in constant evolution, usability must continuously be revised.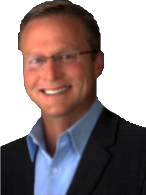 To find out more about this topic, download Fincons Group's latest whitepaper via this direct infolink:
go.pardot.com/l/533192/2019-09-25/dtwkcd
Greg Jarvis leads international IT services firm Fincons' US business. Over the past 18 years, he has launched multiple OTT and TV delivery products and services. He currently leads the efforts to design and deploy NextGen User Experiences and recently released the TV interface best practices design and accompanying book.
---