IBC is a very different broadcasting show to NAB (and extremely different from CES) — nevertheless, this year's bash (from September 14-19) attracted almost 60,000 visitors and was the centerpiece for hundreds of companies who presented their latest camera, edit suites, workflow solution and more than a few widgets and gadgets.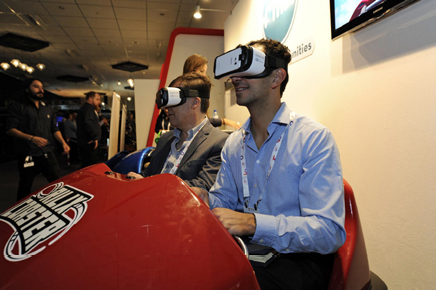 SES set the scene by drawing attention to what Deepak Mathur, SVP at the satellite operator, said, that the market for video capacity was thriving. "We are entering the Golden Age of video," said Mathur, adding that content consumption is exploding, with an increasing appetite for — at least — HD and that there was plenty of untapped potential in digital markets as they converted from analog TV.
Mathur quoted a recent study by Ampere Analysis which forecast a $90 billion growth in incremental video revenues over the next five years, with two-thirds of this growth coming from linear TV. He said that the number of TV channels now available was about 42,000, with that number growing to about 50,000 globally by 2024.
"While video was 50% of internet traffic two years ago, it will grow to some 81% by 2021. And while typical video consumption of those adults over 35 years-of-age — overall — was about 28 hours per week, millennials were consuming much more, at about 34 hours/week, with 46% of their consumption via VoD."
While processing video was the backbone of the show, there were numerous additional 'hot topics' — none hotter than VR (Virtual Reality), AR (Augmented Reality) and MR (Mixed Reality).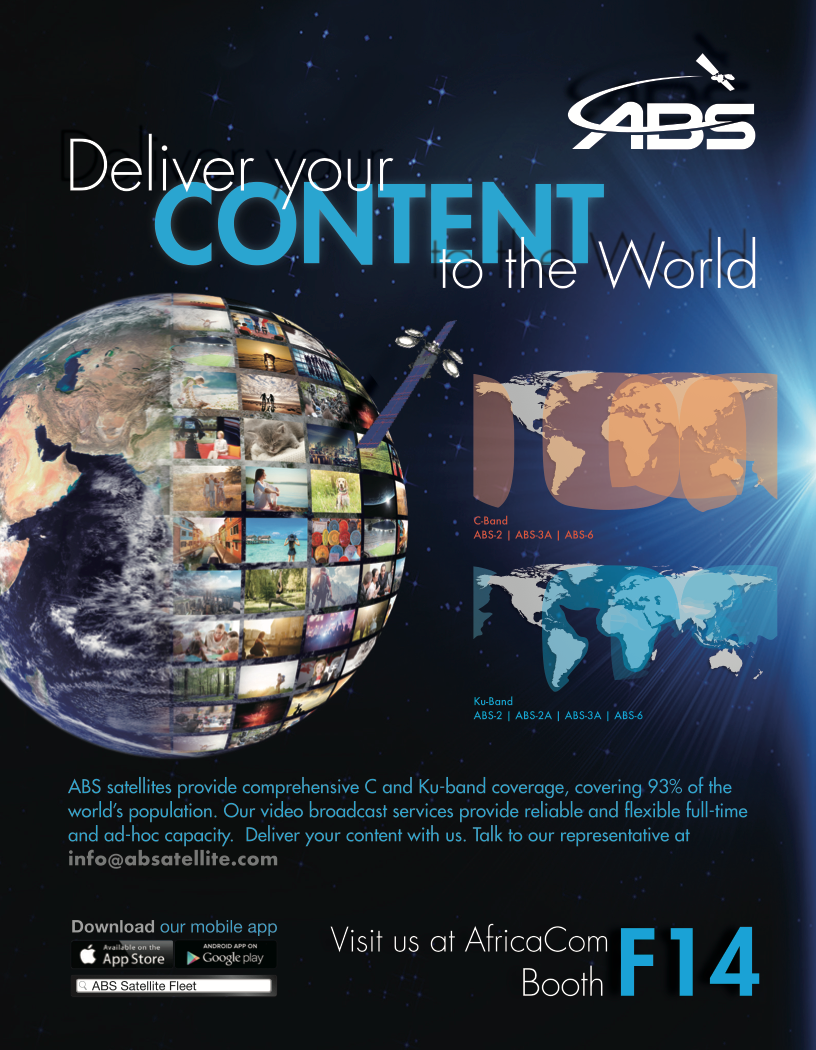 While the experts might argue among themselves as to where one 'reality' stops and another reality starts, the consensus — and the numbers — reveal that there are massive investments heading into the technology, both in terms of content
and hardware.
Panelists at IBC's 'Leaving the Hype Behind' session agreed that there was still some distance to go with these various "realities."
Ed Tang, Founder/CTO at Avegant and the business behind the Glyph headset and complimentary technology, said that as exciting as the industry is today, in reality it is at the same stage of development as the early Motorola 'brick' mobile phones. "But we are moving very rapidly forward."
That progress was demonstrated in a powerful presentation by Leen Segers (Co-founder/CE at LucidWeb), who told delegates that some 490 million euros of European investment cash had been raised in the past year and that there were 487 companies in Europe working in the VR/AR/MR space.
"And it isn't just start-ups. Players such as Barco and Zeiss are extremely active, as are studios, media, education, distribution, gaming, social media, sport and healthcare as well as the high-profile hardware producers,"
Segers noted.
He did admit there were problems, not helped by low penetration and fragmented distribution. She demonstrated the number of keystrokes needed to get to content on some apps and also said that for some consumers, getting the hardware to link with the content was a challenge.
"Things are getting better. And 360 is totally underestimated, and super-interesting," she said.

The general question of disruption in TV-land was addressed head on by Brian Sullivan (President/COO, Digital Consumer Group, Fox Networks) who told delegates that disruption was perfectly natural. "Once, consumers had all the power. They watched 3 TV channels without a fee and saw great entertainment. Cable changed that paradigm, then came VHS tapes and DVD forcing another change. Then came TiVo and PVRs, which gave consumers greater control but at an overall cost of almost $100 a month. Then came the streamers, and consumers saw that they could get all this seemingly wonderful content at less than $10 a month. Today, in the US there are more than 200 of these content aggregators, but what's happened to the 'missing' $90?"
He explained that his task at 'Fox Now' was to start from scratch and put the power back into the consumer's hands. "We have moved from about 17 different networks to just 5. One of the problems are [TV] rights and their screening windows. There is pain for some players, and many channels will not make it because demands have changed. There really isn't a need for sub-genres of this or that channel, because we are showing everything in a very easy to access UI."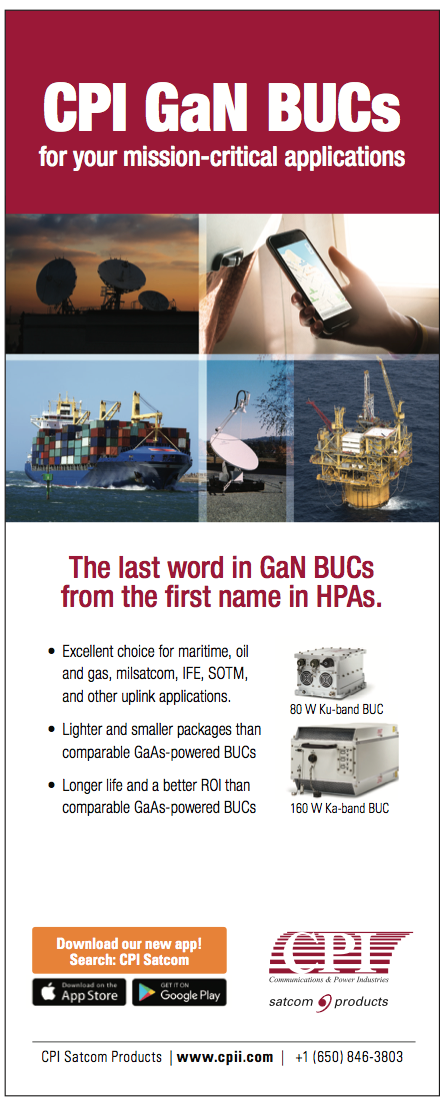 Sullivan is also a board director at Hulu and was asked about his feelings toward Netflix and Amazon Video.
"Netflix is a spectacular service at a spectacular price. We, the studios, created it with our content. But, like the other studios, we will review the shows they screen on a case by
case basis. As for Amazon, they are obviously important and I have little doubt that one of these days they'll be running a global government. [Jeff] Bezos is an amazing character."
He touched on the threats from social media-based platforms and admitted everyone was still learning. "If we knew how we could monetize in the Social Media world, we would. Personally, I don't think long-form video works on social media where the average time spent watching any video is about three seconds."
Sullivan also addressed VR and the other emerging technologies,and said he had always been a fan of 3D and just look what happened to that technology "Like everyone, we are learning and we are investors in the concept."

Those Social Media platforms were very much a 'hot topic.' Denmark's Modern Times Group's CEO Kim Poder has appealed to existing broadcast networks to keep a close eye on fast changing patterns of video consumption and adapt to the new ways in which audiences want to consume video. "It's important to remember there are a lot of competitors coming in so don't be a fat cat and sit on your hands — but change your business models and adapt to new audiences."
Poder advised broadcasters needed to keep an increasingly close eye on the way in which video is being watched, particularly among millennial viewers who are consuming larger amounts of video on mobile and social platforms and are investing less time with traditional broadcast platforms.

Facebook product director Daniel Danker, who also delivered an opening Keynote address at IBC, said that video was "exploding" on Facebook, with video content making up 50% of all the company's mobile data traffic. "We expect it to grow to 75% in the next five years," said Danker.
However, Facebook, and the other social platforms came in for some heavyweight criticism, not least of which was for their hosting — and promotion — of so-called Fake News. Nabil Wakim, Head of Editorial Innovation at French news-daily Le Monde told delegates that Facebook's fact-checking simply does not work. "We are part of the 'Hoax Busters' initiative, and try and debunk these stupid stories. But it is depressing how well Facebook works. 100 false stories reached more than 4 million readers, and while most were on politics there were also stories on health, about dangerous cancer cures that simply do not work."

Derl McCrudden, Head of News/International Video at Associated Press, argued that the problem was more than just Facebook. "They are an echo-chamber for false news. But simply by checking and reporting on the truth we can end up giving a story extra life. We are facing a societal problem. A true crisis. But we are not the policeman of the internet."
Staying with news, there was an impressive panel ('Live is Dead, Long Live Live') where the panelists were unanimous in urging broadcasters, not just in the news segment, but directly across the entertainment spectrum, to embrace mobile technology.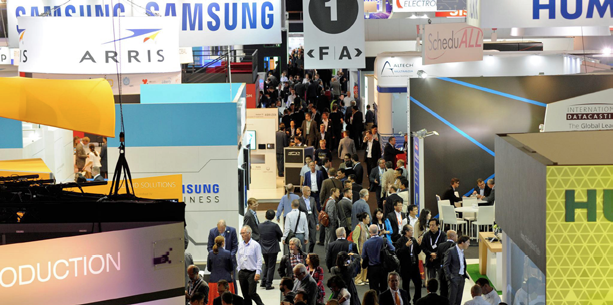 "Live can be done now, or differently, better and even with others," said BBC North's Tim Sargeant. "We have to break out of the expensive gallery-based facility and do things differently and with the new tool-sets that are cheap and with rich features. We need to use this complementary world, with more self-streaming from journalists and also working with partners from other reputable organizations, tapping into their output."

Glen Mulcahy (the Dublin-based RTE's head of innovation) was blunt in his message, saying that the smartphone was the true 'Swiss Army Knife' for broadcasters. "If you just use it as a phone or to check e-mails then it's like owning a Ferrari but only driving in first gear. Mobile journalism is all about off-the-shelf kit. The days of the 80,000 euros news crew are numbered. Today we can do the same for much less than 5,000 euros. It is the story that is everything." Mulcahy showed delegates impressive footage all of which had been captured on a smartphone, which he said were getting better every day, and are now 4K, HDR and HEVC."

Perhaps even more technically challenging was Swisscom Television's Thomas Rajman, who worked with drinks company Red Bull to create six, live, simultaneous events from cable cars in the Swiss Alps (Gondeli 2017), some with DJs and some with music groups. Using mobile technology and Sony cloud-based remote switching transmission, these events were viewed by an audience of more than 200,000 in number.
Another event at the Locarno Film Festival this August witnessed live reports and back-stage interviews, which generated 120 stories and 700 minutes of broadcast. Their biggest worry was whether the huge audience in the Piazza would swamp the signals.
Ad-revenues are the lifeblood of commercial broadcasters and their situation is increasingly complex. Mix in the many options created by the shift to non-linear, plus discoverable devices, and programmatic, impressions and targeting and then the future prospects of true addressability, and you have a "really big deal" to solve.

Aswin Navin (CEO/Samba TV) agreed, adding that consumers today have unlimited access to content; however, advertisers still needed to address those viewers and users — definitely super-fascinating that TV is getting more addressable and, thereby, more measurable.
Automation tools and advanced analytics are all helping, said Jon Block (VP/EMEA, product and placement at Videology) and he welcomed the prospects of dynamic ad-insertion. He did caution that regulation and legal requirements could make life more difficult. The panel agreed that the threat from FANG ("which we haven't bashed enough yet" said one), and a Netflix 'freemium' model could appear by 2019 "which might be very interesting."
IBC's common theme this year was to embrace some of the hype but to not forget the viewer. Richard Lindsay-Davies (CEO, Digital Television Group) warned, "Whatever we do, we must put the viewer first."

Justin Gupta, ex-BBC and now Google's head of broadcast and Entertainment, said IP is changing everything and the viewer benefits from this change. He said that some former niche topics, such as e-Sports, had been brought to life by YouTube and were now mainstream, thanks to IP.

Liz Ross, CEO at Freeview in Australia, warned that their research revealed that viewers don't like multiple "colored buttons" and she was anxious about menu-driven options. "Don't design a system for youngsters. They'll get it anyway. Design for older viewers, in the mass-market and elderly." She was also concerned about any 'IP-based broadcast' system that went to rural and countryside locations where fiber would never be available.

Lindsay-Davies welcomed the extra viewer choices available, but cautioned that 'transmissions' had to scale, and technology had to work. "We have a major test suite in London and engineers are sometimes brought to near-tears trying to get their technology running. I fear that we may not be on a gentle flight-path, but fast-approaching a cliff-edge. And where's the bandwidth? How do we overcome capped data-rates? I don't think we have all the answers."
* FANG: Facebook, Amazon, Netflix and Google

Senior Contributor Chris Forrester is a well-known broadcast journalist and industry consultant. He reports on all aspects of broadcasting with special emphasis on content, the business of television and emerging applications. He founded Rapid TV News and has edited Interspace and its successor, Inside Satellite TV, since 1996. He also files for Advanced-Television.com. In November of 1998, Chris was appointed an Associate (professor) of the prestigious Adham Center for Television Journalism, part of the American University in Cairo (AUC), in recognition of his extensive coverage of the Arab media market.
---