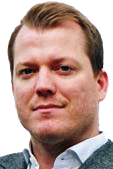 Chad Anderson, Managing Director
Space Angels Network
Chad has facilitated millions of dollars of private investment into new commercial space ventures. He is also Non-Executive Director of the UK Space Catapult, where he supports the national strategy to grow the space sector in the country, and is Board Director of WayPaver Foundation, where he forwards the goal of sustainable lunar settlement. Prior to his current roles, Anderson enjoyed a successful career at JP Morgan Chase where he managed a $50 billion real estate portfolio through the Great Recession. He is a prominent advocate of the entrepreneurial space industry with numerous public speaking appearances, interviews, and papers on the subject, including publications in Space Policy Journal, the first-ever market assessment for commercial lunar services, and the economic case for a UK spaceport. Anderson holds an MBA from the University of Oxford.
---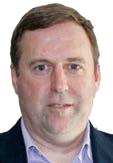 Dr. Eric Anderson, President
And One Technologies
Eric is a Senior Advisor at Silicon Valley Space Center and an angel investor in emerging space and IOT. He has contributed to dozens of space products, missions and programs within small and large companies, government and academia. He directly supports DoD customers by identifying and evaluating promising technologies and new industrial partners who have small satellite based capabilities in Earth observation, communications and space situational awareness. As Chief Technologist for Space at Moog, he helped lead the space business and collaborated with worldwide colleagues on business strategy, technology and innovation across multiple markets. Eric earned his B.S., M.S. and Ph.D. degrees in Aeronautics and Astronautics at MIT. At JPL, he researched space structures and control systems for future large optical observatories. At Sikorsky he evaluated composite structures and performed structural, life extension and certification analyses for commercial and military helicopters.
---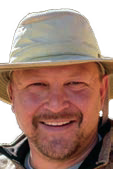 Rob Andzik, President
AMERGINT Technologies
Rob attended the University of Colorado obtaining degrees in Aerospace Engineering and Computer Science. He has over 22 years experience in the space industry working for Lockheed Martin, RT Logic and now AMERGINT Technologies. As an engineer he has designed, implemented, and maintained satellite communication systems for programs including the International Space Station, GPS, AFSCN, MMSOC, and recently launch systems for Atlas and Delta rockets. Rob was previously a co-chair of the OMG Space Domain Task Force, and author of OMG's GEMS specification.
---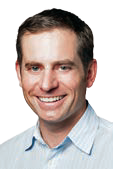 Jason Andrews, CEO
Spaceflight Industries
Spaceflight Industries (Spaceflight) is a next-generation space products and services company. Through its wholly owned subsidiaries and service lines Spaceflight Systems, Spaceflight Services and Spaceflight Networks, Spaceflight streamlines the process and reduces the cost to access and operate in space. Andrews co-founded Spaceflight Systems in 1999 as Andrews Space with the mission of being a catalyst in the commercialization, exploration and development of space. Andrews then founded Spaceflight Services, the "space logistics company," in 2010 to provide cost-effective, commercial "rideshare" launch services. In 2014, Andrews announced Spaceflight Networks, a business dedicated to cost-effective spacecraft communications and operations for small-satellite customers. Under Andrews' direction, all of these companies were combined and rebranded under the Spaceflight name in 2015 to form Spaceflight Industries. Prior to Spaceflight, Andrews served at Kistler Aerospace Corporation. He holds a bachelor's degree in aerospace engineering from the University of Washington.
---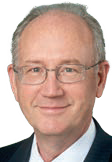 David A. Anhalt, President
Blue Residuum
David joined Iridium in 2013 as Vice President and General Manager of Iridium PRIMESM, a hosted payload accommodation service that will utilize the Iridium inter-satellite communication network, ground infrastructure, and flexible spacecraft bus design. He spearheads business development for Iridium PRIME, focusing on customer acquisition and technology partnerships. Prior to joining commercial industry, Mr. Anhalt served in the Air Force for 28 years and graduated from its Test Pilot School. He has played key roles in a broad array of USAF research and development, test operations and program management responsibilities in both the air and space sectors. Mr. Anhalt earned a BSEE degree in electrical engineering from the US Air Force Academy. He holds an MSE in Aerospace and Mechanical Sciences from Princeton University and is an Associate Fellow in the American Institution of Aeronautics and Astronautics.
---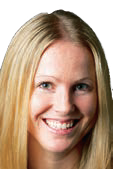 Jenny Barna, Launch Manager
Spire Global, Inc
Jenny is the Launch Manager at Spire Global, Inc., a satellite powered data company headquartered in San Francisco, California. Jenny spent about 10 years as a launch vehicle propulsion engineer at Orbital Sciences, supporting and ultimately leading the propulsion team on successful Orbital Boost Vehicle (OBV) launch campaigns out of Vandenberg. Jenny then took a role at SSL in Palo Alto, focusing not on GEO satellites, but shifting to business pursuits in emerging markets like smallsats and hosted payloads. Coming from an 'Old Space' background on a missile defense program, Jenny got her first real taste of 'NewSpace' during an SSL visit to Skybox Imaging in Mountain View and was immediately inspired to be part of it. Jenny has a degree in Aerospace Engineering from Arizona State University.
---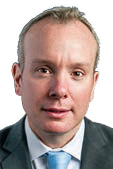 Chris Baugh, President
NSR - Northern Sky Research
Chris serves as the President and Founder of Northern Sky Research (NSR), which he created in 2000 to provide independent, actionable market research and consulting services to the satellite industry. Chris directs all NSR multi-client research reports and single-client consulting projects, and manages a global team of analysts. Before forming NSR, Mr. Baugh served as Senior Analyst for Pioneer Consulting where he covered all aspects of the satellite market. Prior to Pioneer, Mr. Baugh was an International Trade Specialist and Economist for the US Department of Commerce. While at the Department of Commerce where he had extensive legislative and analytical experience from his work for the Committee on International Relations and the Permanent Select Committee on Intelligence, both in the US House of Representatives. Mr. Baugh holds a Bachelor's Degree from Westminster College and a Master's Degree in International Affairs from The George Washington University.
---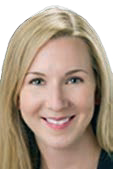 Natalie Bednar, Director of Business Development
Swedish Space Corporation (SSC)
SSC is a leading company in providing ground station services to commercial and government customers worldwide. Natalie is focused on the new space community and finding solutions to support their ground system needs. Natalie has over 11 years of experience in the aerospace industry. Prior to SSC, Natalie worked at Boeing's Satellite Development Center where she was a member of the engineering, executive office, and business development teams. Natalie took on and transitioned to the role of Chief of Staff to the VP of Boeing's Commercial Satellite Systems and to the VP of Business Development for Boeing's Network and Space Systems. Natalie received her BS in mechanical engineering at Purdue University, Indianapolis, where she played division-I tennis on an athletic scholarship. She obtained her MS in mechanical engineering from the University of Wisconsin, Madison. Natalie is in her final year of the MBA program at UCLA Anderson School of Management.
---
Robert Bell, Executive Director
Society of Satellite Professionals International (SSPI)
Robert is responsible for the programs, finances and operations of the Society. Under his leadership, SSPI has introduced new programs focusing on advancing satellite industry workforce practices and promoting enormous contributions of satellite to the world economy, governance, human welfare, peace and security. His team has also established effective partnerships with educational institutions and associations to attract young people to careers in the first and most successful business operating in space today. A frequent speaker and writer on satellite topics, Robert has contributed content to Satellite News, Asia-Pacific Satellite, Satellite Executive Briefing and Telecommunications, and has appeared in segments of ABC World News and The Discovery Channel.
---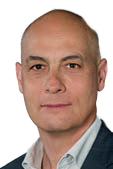 Dr. Sami BenAmor, Director of Marketing
Thales Alenia Space
After Engineering studies and a PhD in Physics, Sami BenAmor held different research and teaching positions in France and the USA. He eventually left Academia and joined Thales Alenia Space (then Alcatel) more than 20 years ago. There he held various technical positions from hardware design to system engineering to program management. He transferred to marketing functions in the early 2000's. In that role, he moved to Asia during several years and became APAC VP. Upon his return to Europe, he led the advanced project teams for the system division during several years. He is presently leading the R&D and product policy activities within Thales Alenia Space.
---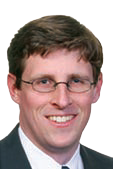 John Booher, Partner
Hogan Lovells
John Booher is a partner in the Silicon Valley office of the international law firm Hogan Lovells. John has over 16 years' experience as an attorney representing clients on a wide range of corporate and commercial matters. John has extensive experience representing clients in several industries, including the aerospace and satellite industries. His clients include multinational corporations, private equity and venture capital firms, start-ups and emerging growth companies. John received his J.D., cum laude, from Harvard Law School in 1998 and his B.A., summa cum laude, in Economics from The College of William and Mary in 1995.
---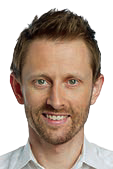 Dr. Chris Boshuizen, Entrepreneur in Residence
Data Collective VC
Data Collective VC, is a boutique investment firm specializing in hard, data-driven science and engineering companies. Chris is the co-founder of Planet Labs. As the company's CTO for five years he took the company from the drawing board to having launched more satellites into space than any other company in history. Chris was previously a Space Mission Architect at NASA Ames Research Center. While also at NASA, he established Singularity University, a school for studying the consequences of accelerating technological development. Initially fulfilling the role of Interim Director, Chris helped raise over $2.5 million to establish the university, assembling the faculty and serving as co-chair for the University's Department of Space and Sciences. Chris received his Ph.D. in Physics and BSc. with honors from the University of Sydney.
---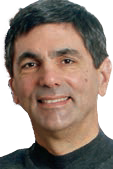 Phil Carrai, President
Kratos Technology and Training Division
Phil is responsible for all aspects of business operations, sales, mergers and acquisitions. Kratos Defense is an approximately $650 million public company focusing in Areospace and Defense products and services. He is a former Managing Director for the Morino Group and Special Advisor to General Atlantic, Inc. During that period, he served as the Executive Chairman for US mobile media leader Ztango until its sale to Widerthan.com (now part of Real Networks), and an active board member for Internosis, a commercial and federal services provider, until its sale to EMC. Phil began his career as a systems analyst/programmer for Alcoa and currently serves as a board member for Network Alliance, and is the President of the Alumni Board for Indiana University of Pennsylvania. He graduated from IUP in 1983 where he is a University Distinguished Alumni and a member of the Eberly Business Hall of Distinction, and received his MBA from Carnegie Mellon University in 1989.
---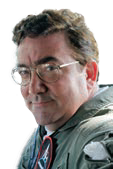 Dr. Sean Casey, Managing Director
Silicon Valley Space Center
Dr. Sean Casey is Co-Founder and Managing Director of the Silicon Valley Space Center, a business accelerator for NewSpace entrepreneurs in Silicon Valley. He is a member of the Suborbital Applications Researchers Group of the Commercial Spaceflight Federation and has over two decades of experience as an airborne astronomer. Dr. Casey's work has been recognized as an example of NASA's goal for "more efficient and cost effective methodologies to instrument design and construction…". He served as a Senior Scientist with the NASA/DLR SOFIA program as management and technical lead for SOFIA's science instrument development program, lead for science instrument integration and commissioning, and science liaison for the review of system level requirements for SOFIA's final operating capability. He is an author and co-author on several dozen science publications and has a Ph.D. in Astrophysics from the University of Chicago and dual MBAs from the Berkeley Haas and Columbia Schools of Business.
---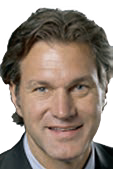 Dr. Bruce Chesley, VP, Global Broadband Network & Space Systems Defense, Space and Security
Boeing
Bruce leads the design, development, deployment and operation of a satellite-based system to provide very high data rate connectivity to support a wide range of Internet and communication services. Prior to his latest position, Dr. Chesley served in several leadership roles in business development for N&SS starting in December 2013. Previously, he served as the director of Advanced Space & Intelligence Systems (S&IS), part of the Phantom Works business unit. He led a Phantom Works team that developed next-generation satellites and advanced mission capabilities for the S&IS business. Dr. Chesley joined Boeing in 2000 after serving in the US Air Force included positions at Air Force Space Command, the NRO and the Department of Astronautics at the US Air Force Academy. He earned a doctorate in aerospace engineering at the University of Colorado, Boulder. He also holds a Master of Science degree in aerospace engineering from the University of Texas at Austin and a Bachelor of Science in aerospace engineering from the University of Notre Dame. An author of more than 20 technical articles and book chapters on space systems engineering and satellite design, Chesley is a senior member of the American Institute of Aeronautics and Astronautics and a member of the American Astronautical Society.
---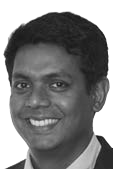 Satish Chetty, Co-Founder and VP of Software Systems
Hera Systems
At Hera Systems, Satish is responsible for all phases of software development, including software platform architecture, technical strategies, and roadmaps. His team designs and develops flight software, mission operation software, cloud solutions and on-board & on-the-ground real-time analytics solutions. He has built extreme-environment technology solutions, including polar instrumentation and field-tested hardware that operate at very low polar temperatures. He co-authored "Preserving and Rebuilding Reflective Ice" paper, which he presented at the 2014 American Geophysical Union. He has also authored papers on several topics at the Polar Technology Conference , and contributed to "Sensor System Tests Efforts to Artificially Boost Polar Ice Formation, Albedo," which was published in Environmental Monitor. Satish has a Bachelor of Science in electrical and electronics engineering and a Master of Science in information systems.
---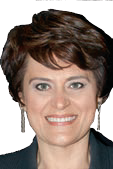 Carissa Christensen, Managing Partner
The Tauri Group
Ms. Christensen is a Managing Partner of The Tauri Group, an analytic consulting firm serving science and technology clients that she cofounded in 2001. Tauri serves NASA, the FAA, Department of Defense agencies and services, the Department of Homeland Security, as well as space and defense firms. She was a partner in CenTauri Solutions, a Tauri spin-out sold to CSC in 2010. She is an active investor in technology-focused startups and advises several companies she has helped seed. She chairs the Board of QxBranch, and early stage quantum computing firm. Carissa holds a Master of Public Policy degree from Harvard University's Kennedy School of Government, where she specialized in science and technology policy. She also completed the General Course in Government at the London School of Economics, and was a Douglass Scholar at Rutgers University. She is an Associate Fellow of the American Institute of Aeronautics and Astronautics.
---
Craig Clark, Founder
Clyde Space Ltd.
Craig has a BEng in Electrical Power Engineering from the University of Glasgow and an MSc in Satellite Engineering from the University of Surrey. Clyde Space is now one of the most successful suppliers of small satellites in the world, becoming a 'household name' in the space industry. The company continues to grow and develop cutting-edge products for the space market, in particular in the area of tiny satellites called 'CubeSats'. Presently in its 11th year of trading, Clyde Space has over 70 highly skilled, full-time staff. Clyde Space launched Scotland's first satellite in July 2014. In June 2013, Craig was awarded an MBE in the Queen's birthday Honors list for his services to Innovation and Technology.
---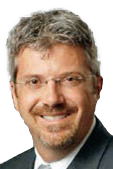 Robert R. Cleave, Director, Vice President, Commercial Space
Lockheed Martin
Robert has experience in the entire space-related value chain, including payload engineering, satellite design and launch vehicle management, as well as financing and licensing. He currently manages Advanced Programs and Investments. His credits include winning the largest commercial satellite contract in corporate history, which also was the first ever negotiated under Shari'ah law. Previously, Mr. Cleave worked at Space Systems/Loral and Rockwell International, contributing to flight hardware in nearly every obit around Earth, including the surface of Mars. He founded two different companies, one of which became the first to commercially lease military frequencies to government agencies, along with innovative use of operationally hosted payloads (www.xtar.com). Robert is an active author and speaker, publishing more than 25 technical and business papers, and owns one patent.
---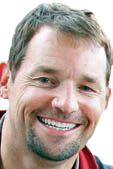 Mike Collett, Founder and Managing Partner
Promus Ventures
Mike previously was Founder and Managing Partner of Masters Capital Nanotechnology Fund and also on the Technology Equity team with Masters Capital, a hedge fund. Mike was Vice President at Merrill Lynch in the M&A Group as well as an Associate in M&A Division with Duff & Phelps. Mike has invested in over 60 software/hardware startups, and is currently on the board of Spire, Layer, Kurbo Health, Gauss Surgical, Dispatch, Enview, FirstLine, and Daylight Solutions. Mike received his BS in Math and BA in English from Vanderbilt University and MBA from Washington University in St. Louis.
---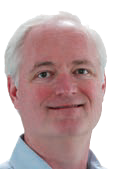 James Crawford, Founder and CEO
Orbital Insight
Orbital Insight is a geospatial big data company using computer vision and data science to process satellite and drone imagery at a global scale. He has two decades of experience leading innovative software projects: empowering farmers with climate data at the Climate Corporation, working to a commercial robot on the moon at Moon Express, making the world's books searchable at Google, and managing autonomy and robotics at NASA Ames Research Center. At Orbital Insight, he's using software expertise to create a new level of understanding of socio-economic trends and objective insights for multiple industries.
---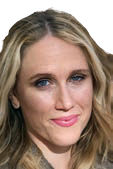 Kara Cunzeman, Strategic and Global Awareness Directorate
The Aerospace Corporation
Aerospace prides itself on solving the "hard problems" and brings innovative solutions to problems of national significance. Over the past 55 years, Aerospace has developed unique laboratory capabilities and analytical tools that provide its customers with world-class problem-solving expertise and services. Aerospace is now engaging commercial space companies and offering core services across the entire systems development and operations lifecycle. Ms. Cunzeman received her B.S. in Multidisciplinary Engineering and M.S. in Aeronautics and Astronautics Engineering from Purdue University in West Lafayette, Indiana. In her current role at Aerospace, Ms. Cunzeman provides thought-leadership and strategic insight into global space advancements, technology development, and space futures to a variety of customers within national security and civil space.
---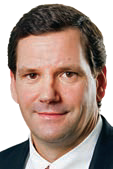 Stuart Daughtridge, Vice President of Advance Technology
Kratos Technology and Training Solutions
Mr. Daughtridge has been with Kratos-Integral Systems since 1999, and in the satellite and aerospace industry since 1986. Prior to his current role, he held several senior management positions, including SVP and GM of the Integral Systems Products Group, SVP and GM of the Integral Systems Commercial Group, as well as Program Manager of several major commercial programs. Before joining the Company, Mr. Daughtridge held various management and engineering positions with Orion Satellite Corporation, Intelsat, and Spacecom. Mr. Daughtridge holds a Bachelor of Science from Lafayette College.
---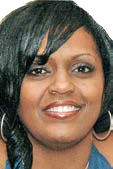 Tahara Dawkins, Director, Commercial Remote Sensing Regulatory Affairs Office
NOAA - National Oceanic and Atmospheric Administration
Tahara Dawkins is the Director of NOAA's Commercial Remote Sensing Regulatory Affairs Office and has been in her current role since 2011. For over 10 years, Tahara has been intimately involved in space policy and the policy, security, and market issues related to commercial remote sensing. Ms. Dawkins first joined NOAA in 2001 where she was a Senior Licensing Officer in the Commercial Remote Sensing Licensing Regulatory Affairs Office. From 2008-2011, Tahara worked for NGA where she focused on the security and counterintelligence implications of the Government's use of commercial satellite imagery.
---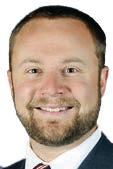 Chris DeMay, Founder and COO
HawkEye 360
Mr. Chris DeMay spent 14 years at the National Security Agency with his last five years detailed to the National Reconnaissance Office (NRO). His final tour at NRO was as Director of the Non-Traditional SIGINT Program Office (NSPO), where he was responsible for the execution of an appropriated portfolio of over 25 space-based intelligence technology development projects and programs totaling more than $500M. Mr. DeMay is a recipient of the NRO Gold Medal of Distinguished Performance and the Frank Beamer Award for Exceptional Service. Mr. DeMay holds an MS in Systems Engineering and a BS in Business Information Technology, both from Virginia Tech.
---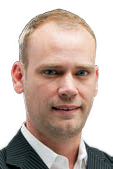 Dr. Lars Dyrud, CEO
OmniEarth
Dr. Dyrud received a BA in Physics from Augsburg College conducting research on ultra-low frequency geomagnetic pulsations. He was a Fulbright Scholar in space and plasma physics at the University of Oslo and received a Ph.D. from Boston University conducting doctoral research on plasma turbulence using theory and super-computer simulations and observations. He was also a Senior Scientist, Johns Hopkins University Applied Physics Laboratory. As a professional, Dr. Dyrud has served as PI on R&D grants and contracts from NSF, DOE, NASA, AFOSR, Air Force SMC and Industry and is involved in basic and applied research in plasma physics, applications and techniques of tomography, software radio, GPS, inertial navigation and radar. He was previously senior scientist and section lead at the Johns Hopkins University Applied Physics Laboratory in the areas of space physics, GPS tomography, Novel Earth observation missions, and mobile applications.
---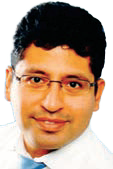 Jaime Estela, CEO
Spectrum Aerospace Research Corporation
Mr. Jaime Estela born in Lima-Peru he worked at the German Space Operations Center of DLR in Oberpfaffenhofen for 11 years. In this period he gathered experience in satellite operations and systems engineering and supported several LEO orbit satellite missions like Terrasar-X, Tandem-X, Prisma A & B, Grace 1 & 2, CHAMP, BIRD, TET and was also involved, as Ground Segment Engineer, in the ESA project Columbus, space laboratory onboard the ISS,. In 2010 he founded Spectrum ARC GmbH and served as CEO/CTO. He is currently managing the company Spectrum Aerospace Technologies UG (Munich-Germany) and Spectrum Aerospace Research Corporation S.A.C. (Lima-Peru). Both companies belong to the Spectrum Aerospace Group.
---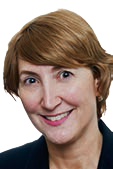 Liz Evans, Partner
Dentons US LLP
Liz Evans concentrates her practice in aviation, project and satellite finance, as well as in equipment leasing and related transactional work, including private placements of debt and equity, structured finance arrangements, asset-based financing and leveraged leasing. She has represented a variety of domestic and foreign passenger and cargo airlines in a wide range of areas, including aircraft sales and leasing matters, Federal Aviation Administration (FAA) and Department of Transportation (DOT) compliance, equipment financings, bankruptcy matters and privatizations. Liz has represented Fortune 500 corporations in the purchase of business aircraft for their fleets and in their participation in fractional interest aircraft ownership programs.
---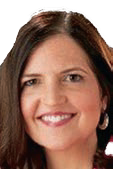 Debra Facktor Lepore, VP and GM of Strategic Operations
Ball Aerospace & Technologies Corp
Prior to joining Ball in 2013, Debra served as the president of DFL Space LLC. As an industry professor at Stevens Institute of Technology, she led its Master's of Engineering in Technical Leadership program and served as Director of Strategic Programs. Lepore was also President and an owner of AirLaunch LLC, a small business which won funding from the Defense Advanced Research Projects Agency (DARPA) and the US Air Force to develop an operationally responsive small launch vehicle. She previously served as VP of Business Development and Strategic Planning for Kistler Aerospace Corp. Earlier in her career, she was Chief of Moscow Operations for ANSER's Center for International Aerospace Cooperation. Among other distinctions, Lepore was honored with the University of Michigan 2014 Alumni Merit Award for Aerospace Engineering and as the Women in Aerospace (WIA) "Most Outstanding Member" for 2012. She is also an appointed member of the FAA's Commercial Space Transportation Advisory Committee (COMSTAC). Lepore is a fellow of the American Institute of Aeronautics and Astronautics (AIAA) and an Academician of the International Academy of Astronautics (IAA). She holds a B.S.E. (magna cum laude) and M.S.E. in aerospace engineering, both from the University of Michigan.
---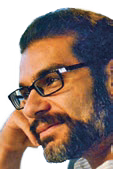 Dr. Shahin Farshchi, Partner
Lux Capital
Shahin is a Partner at Lux Capital. He has a passion for cars, aircraft, space, robots, and computers. He started his career as a C and ColdFusion developer for a number of startups in Silicon Valley before heading to Detroit to design hybrids at General Motors. He started a company doing wireless health monitoring based on his research on brain-computer interfaces before joining Lux in 2007. He sourced Lux's investments in Silicon Clocks (NASDAQ:SLAB), SiBeam (NASDAQ:SIMG), Planet Labs, Plethora, Scaled Interface, and works closely with Nervana. Shahin completed his undergraduate degree in Electrical Engineering Computer Science at UC Berkeley with Honors, and his Master's and Ph.D. at UCLA. He is based in Palo Alto, California.
---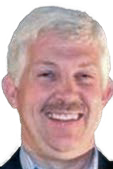 Allen Griser, Business Manager
General Dynamics Mission Systems SATCOM Technologies
As Business Manager for the SATCOM-on-the-Move product line for General Dynamics Mission Systems SATCOM Technologies business, Mr Griser provides the strategic leadership and overall management of business operations. Prior to his current position, he was the Sr. Operations Manager of Integration and Production for General Dynamics Mission Systems' SATCOM Technologies business. Mr. Griser joined General Dynamics Mission Systems after 20 years in the telecommunications industry where he held multiple leadership positions leading the sales and marketing teams for Megladon Manufacturing, Draka Comteq Americas Inc, and Alcatel telecommunications Cable Inc. Mr. Griser received his Bachelor of Science in engineering technology from the University of North Carolina in Charlotte, North Carolina and an Associate of Applied Science in electrical engineering from Catawba Valley Technical College in Hickory, North Carolina. He currently holds two US patents.
---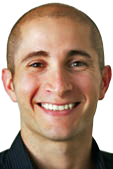 Dr. Shay Har-Noy, VP and General Manager
DigitalGlobe
Shay serves as VP and General Manager of the company's Platform business—the fast pace, high growth effort to get DigitalGlobe's 15 year digital library in the cloud and available for processing. Before joining DigitalGlobe, Shay (Shy) was founder and CEO of Tomnod, an innovative company combining crowdsourcing and machine learning to create new applications for satellite imagery. Tomnod was acquired by DigitalGlobe in early 2013 and is now a critical component of their Platform initiative. Shay was previously at ViaSat where he worked on the deployment and market positioning of satellite communication systems around the globe. Dr. Har-Noy graduated summa cum laude from Rice University with degrees in Economics and Electrical Engineering and received a Ph.D in Electrical Engineering with research in image processing from UC-San Diego, California.
---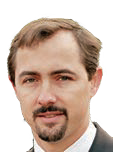 David Hartshorn, Secretary General
GVF - Global VSAT Forum
David Hartshorn is Secretary General of the GVF, the London-based non-profit international association of the satellite industry. Mr. Hartshorn leads the Forum's global efforts to facilitate the provision of satellite-based communications solutions throughout all nations of the world. Mr. Hartshorn works closely to support national, regional and global-level policy makers as they formulate state-of-the-art satellite regulatory, policy and spectrum-management frameworks. He is also responsible for creating greater awareness of the commercial, economic, political and technological advantages that satellite-based communications provide. GVF's training, product quality assurance, network validation, and other programs are an important means by which these aims are achieved.
---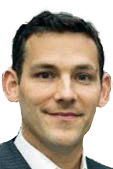 Jonathan Hofeller, Vice President of Commercial Sales
SpaceX
Mr. Hofeller's primary responsibility is for commercial business development efforts across the globe. He is also responsible for developing SpaceX's approach to meet the growing demand of the secondary and small payload market. Mr. Hofeller joined SpaceX in 2007 and previously headed the company's business development efforts in North America, Middle East and Asia. Mr. Hofeller received his Bachelor of Science in Mechanical Engineering from the Johns Hopkins University, a Master's of Science in Mechanical Engineering from the University of Southern California, and a degree in Technology Commercialization from USC's Marshall School of Business. He is also a graduate of the International Space University's Space Studies Program. Prior to joining SpaceX, Mr. Hofeller worked at The Raytheon Company as a Senior Mechanical Engineer and designer on several optical satellite programs.
---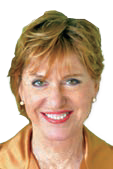 Susan J. Irwin, President
Irwin Communications, Inc.
Irwin Communcations has provided strategic consulting services to hundreds of major corporations worldwide, including satellite operators, manufacturers, broadcasters, government agencies and telecommunications companies. Ms. Irwin also heads the US Office of Euroconsult. She was a telecommunications policy analyst for the National Telecommunications and Information Administration of the U.S. Department of Commerce, where she managed the Satellite Applications Program. Ms. Irwin then joined the start-up team of Private Satellite Network, a company that pioneered the use of satellites for training and corporate communications. Ms. Irwin is on the Advisory Board of Kymeta Corporation, co-founder and Director Emeritus of the Society of Satellite Professionals International, a Director Emeritus of the Arthur C. Clarke Foundation and Vice President and a Director of the American Astronautical Society. In 2013, Ms. Irwin was inducted into the Society of Satellite Professionals International (SSPI) Satellite Hall of Fame for her outstanding achievements in the industry. She holds a Masters of Arts degree from San Francisco State University.
---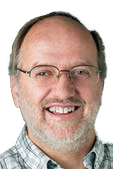 Talbot Jaeger, Founder & Chief Technologist
NovaWurks™
Jaeger leads the NovaWurks team and is responsible for business development and all projects at the company. With more than 30 years of experience in the aerospace industry, Jaeger has managed and directed project concepts, systems engineering, ground and 10 spaceflight operations. In addition, he led the development of the Mayflower CubeSat, a highly-integrated building block, delivering product from initial design to the launch integrator in just six months. Jaeger began his career at TRW as an electrical engineer. TRW then became Northrop Grumman where he held increasingly complex positions within the company, including Director of Novaworks, a sub-division of Northrop Grumman. Jaeger has bachelor degrees in biochemistry and information computer science from the University of California, Irvine. He also holds a professional graduate certificate in optical sciences from the University of Arizona.
---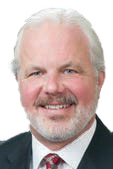 John P. Janka, Partner
Latham & Watkins LLP
John's clients include investors, banks and companies from start-up entities to global leaders. He has negotiated a wide variety of business transactions, including buying, selling and financing satellite companies, procuring satellite networks, and leasing and selling satellite capacity. Mr. Janka has been consistently recognized as a leading communications lawyer in publications such as The Legal 500 US, Euromoney's Expert Guides to the World's Leading TMT Lawyers, Euromoney's The Best of The Best USA-Telecoms, The International Who's Who of Telecoms & Media Lawyers and Super Lawyers. Mr. Janka has served as a US delegate to an ITU World Radiocommunication Conference in Geneva. Mr. Janka holds a JD degree from the UCLA School of Law, where he graduated Order of the Coif, and an AB degree from Duke University, where he graduated magna cum laude. His book, The Technology, Media and Telecommunications Review, is in its sixth edition.
---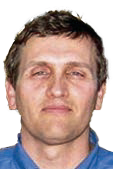 Dr. Andrew E. Kalman, is Founder, President and Chief Technologist
Pumpkin
Pumpkin is the parent of Pumpkin Space Systems, which designs and builds turn-key spacecraft buses for the most sophisticated NanoSat missions. Pumpkin is also the owner of CubeSat Kit ™ the internationally adopted family of COTS components for orbit. Pumpkin was founded in 1995 and has flight heritage on countless missions. Dr. Kalman is Director of Stanford's Space and Systems Development Laboratory (SSDL), which created the CubeSat standard and is a Consulting Professor in the Aero/Astro Department at Stanford University. He earned his doctorate in Electrical Engineering at The University of Florida and BS at Stanford.
---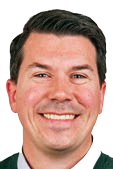 Dr. Gareth Keane, Senior Investment Manager
Qualcomm Ventures
Gareth helped define the Qualcomm Ventures investment thesis around UAVs and robotics, and led the Qualcomm Ventures investments in companies like 3-D Robotics and Spire. He started his professional career as an engineer, and spent many years in engineering roles. He graduated from the National University of Ireland with a Bachelor's degree in Electronic Engineering in 1994, and followed this up with a Ph.D. in Electronic Engineering from The Queen's University of Belfast in 1999. His first job was for Cadence, and he continued working on methodologies and design flows as an engineer and manager at PMC-Sierra. After eight years of solving technology challenges in successively smaller silicon geometries he decided it was time for Business School and spent two years in the MBA program at UPenn/Wharton in Philadelphia, graduating in 2010.
---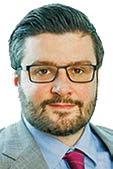 Adam Keith, Managing Director
Euroconsult Canad
Adam has advised a wide range of clients including space agencies, government organizations and commercial actors along the value chain. Leading to 2015 he was the Director of Euroconsult's Space and Earth observation practice. When joining the firm in 2006, Adam initiated Euroconsult's research and consulting activity in the EO sector. Adam leads the firm's EO research reports, including the flagship Earth Observation: Market Prospects, now in its 7th edition (2014). Starting in Euroconsult's Paris office, he helped establish the firm's North American offices in 2008. His previous experience includes working for the European Space Agency (ESA-ESRIN). The early part of his career was spent working for the UK National Remote Sensing Center (now Airbus Defence & Space). Adam holds a Masters in GIS and Remote Sensing from Cambridge University and a B.Sc. in Geology from the University of London.
---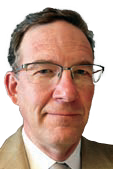 Karl A. Kensinger, Deputy Chief, Satellite Division
FCC International Bureau
Karl began his career at the FCC in 1987 in the FCC's Mass Media Bureau, regulating radio and television. In 1994, he joined the FCC's, then newly formed, International Bureau where he served as an attorney, as the Chief of the Satellite Division's Satellite Engineering Branch, and as a Special Advisor and then Associate Chief of the Satellite Division, before assuming his current position. He has been the primary FCC point of contact on orbital debris matters since 1995, and was instrumental in the FCC's adoption of orbital debris mitigation rules in 2004. Mr. Kensinger is an attorney by training. He is a 1985 graduate of the University of Michigan Law School and a 1982 graduate of the University of Chicago.
---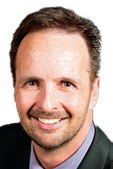 Dr. Josef Koller, Senior Advisor
Office of the Secretary of Defense for Space Policy
Josef is a senior staff analyst responsible for providing technical advice and analyzing space-related United States Government and DoD policy matters. He directly supports key international strategy efforts to implement the President's National Space Policy and the Secretary's National Security Space. His portfolio includes space traffic management, space situational awareness, Congressional engagements, and public affairs related issues. Prior to this assignment, Dr. Koller was co-leading the Space Science and Applications Development Group at Los Alamos National Laboratory, founder of the Los Alamos Space Weather Summer School, and project lead for a number of satellite conjunction analysis and space weather projects. Dr. Koller is an author and co-author of over 40 referenced publications with 500 citations. He is a topical editor for the Journal of Geoscientific Model Development and received his Ph.D. in Astrophysics from Rice University in 2004.
---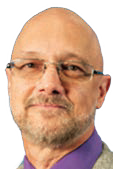 Andrew M. Kwas, Engineering and Technology Strategist
Northrop Grumman Corp.
Andrew graduated from the University of Michigan in 1980 with a Masters degree in Aerospace Engineering. He has 37 years with TRW/NGC working in advanced space projects, specializing in satellite development, astrophysics projects and missile systems. In Mr. Kwas' role as a manager in Engineering and Technology, he supports NASA, AFRL, NRO, DARPA, SMDC, ORSO and the Navy on space related programs. Mr. Kwas is on the Technical Advisory Board for Cornell, University of Michigan, Georgia Tech and University of New Mexico. Mr. Kwas is considered one of the prominent small satellite experts in the country and has produced numerous papers on advanced satellite technology, in-space manufacturing using advanced additive manufacturing techniques, and miniaturization of components. He was appointed as a Research Professor at the University of New Mexico in satellite research.
---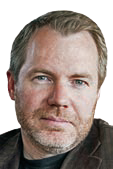 Wade Larson, President and Chief Executive Officer
UrtheCast
Mr. Larson has over 20 years of space sector experience with the Canadian Space Agency, MacDonald, Dettwiler and Associates (MDA), and most recently as President and COO of UrtheCast. He also has extensive experience in space-related strategy formulation, business development, government relations, corporate development, and operations. UrtheCast is an international technology company that serves the rapidly evolving geospatial and geoanalytics markets with a wide range of information-rich products and services.
---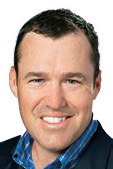 Wallis Laughrey, Vice President, Space Systems
Raytheon
As a member of the SAS leadership team Wallis oversees all Space Systems programs, developing the organization's vision, strategy and plans. He also has direct responsibility for the precision clock and high energy laser campaigns and programs. Before joining Space Systems, Laughrey was SAS VP and deputy in Advanced Concepts and Technology. Laughrey came to Raytheon from Northrop Grumman Aerospace Systems where he was director of Strike Systems Advanced Development. Prior to Northrop, Laughrey was with Raytheon SAS as program manager for a family of products employed on the E2D Advanced Hawkeye aircraft. After graduating from the United States Air Force Academy, Laughrey served in a number of different roles and organizations within Air Force Space Command and Air Force Materiel Command. Laughrey holds a bachelor's degree from the Air Force Academy, a master's degree in public administration from the University of Colorado and a master's degree in product development engineering from USC. He has also earned a certificate in advanced project management from Stanford University. Laughrey holds memberships in the Air Force Association, American Institute of Aeronautics and Astronautics, and National Defense Industrial Association professional organizations.
---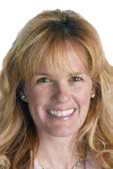 Johanne Lecomte, Vice-President
Thales Alenia Space
Johanne is responsible for increasing business in North America in all five space segments, Telecom, Observation, Exploration, Earth Sciences and Navigation. She has more than 25 years of experience in the telecommunication and satellite industry. She was VP of Sales and Marketing in North America for almost a decade at EADS Astrium (now Airbus Defense and Space) and VP Sales, Marketing and Communications at International Launch Services (ILS). She also occupied various leadership positions at Telesat, Amos by Spacecom, Dynegy, Teleglobe International and Bell Canada. Johanne holds a BSEE, from Ecole Polytechnique and an MBA/MSEE, from Sherbrooke University in Canada. She is fluent in English, French and Spanish.
---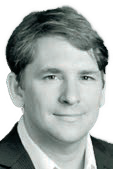 Chris Lewicki , President and CEO
Planetary Resources, Inc.
Mr. Lewicki has been intimately involved with the lifecycle of NASA's Mars Exploration Rovers and the Phoenix Mars Lander. Lewicki performed system engineering development and participated in assembly, test and launch operations for both Mars missions. He was Flight Director for the rovers Spirit and Opportunity, and the Surface Mission Manager for Phoenix. The recipient of two NASA Exceptional Achievement Medals, Lewicki has an asteroid named in his honor: 13609 Lewicki. Chris holds bachelor's and master's degrees in Aerospace Engineering from the University of Arizona. At Planetary Resources, Mr. Lewicki is responsible for the strategic development of the company's mission and vision, engagement with customers and the scientific community, and serves as technical compass, and leads day to day operations.
---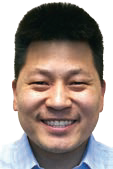 Daniel Lim, President & CEO
Xtenti, LLC
Xtenti is a new solutions provider that brings disruptive enablers for the space industry and creates tangible solution sets that intersect the space industry with other non-space industries. Daniel has over fifteen years of experience in systems engineering and design on major Government and commercial programs, including mission integration for numerous Government space missions. Mr. Lim received a MS in Mechanical Engineering from Georgia Tech and a BS in Mechanical Engineering from the University of Illinois at Urbana/Champaign. He also has served on Active Duty service in the Air Force in flight test, launch vehicle systems, and mission integration, and continues to serve as a Reservist for the Air Force.
---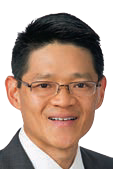 Dr. Tony Lin, Counsel, Washington, DC
Hogan Lovells
Tony has extensive experience in international satellite and communications regulatory matters and advises clients on such matters before international organizations and federal and state agencies, including the International Telecommunication Union (ITU), the Federal Communications Commission (FCC), the National Oceanic and Atmospheric Administration (NOAA), and state public utility commissions. His satellite transactional experience includes negotiating and drafting orbital use agreements (with both foreign administrations and satellite operators), frequency coordination agreements, non-disclosure agreements, satellite transfer of control and assignment agreements, satellite manufacturing agreements, and other commercial satellite arrangements. Prior to joining Hogan Lovells, Tony concentrated on communications law matters. Tony also holds a Ph.D. in economics, and prior to entering the practice of law, he taught economics at Southern Illinois University.
---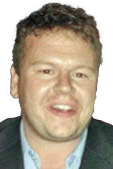 Christopher Loghry, Business Development Manager
Moog
Christopher is currently focused on supporting Moog's Orbital Maneuvering Vehicle (OMV) program aimed at low-cost space access for a wide variety of customers. He joined Moog in 2012 as part of the AMPAC In-Space Propulsion (ISP) acquisition. He currently works the Space Access and Integrated Systems business unit in a business development role in addition to a supporting engineering role for propulsion, launch vehicle, and spacecraft missions. Prior to joining Moog, he worked for Lockheed Martin for seven years performing spacecraft propulsion system integration and test (I&T) operations including launch site propellant loading. This included many unique, or first of their kind, programs like AEHF, SBIRS, MUOS, JUNO, GRAIL, and several other commerical and military spaceraft. He received his Bachelor's of Science in Engineering (BsE) from Purdue University with a major focus in Aerospace Propulsion and a minor in Nuclear Engineering.
---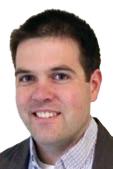 Adam Maher, Founder and President
Ursa Space Systems Inc.
Adam has 10 years of experience in the satellite industry. Prior to founding Ursa, he worked at Space Systems Loral, serving in technical and business roles. He was lead systems engineer for two complete satellite builds and satellite lead for four successful commercial satellite proposals. Mr. Maher managed three major IR&D efforts, each resulting in multiple satellite awards, and was program manager and capture lead for five US government programs. He helped establish a new subsidiary of the parent company and as new business lead, worked closely with three venture capital backed start-ups and was the primary contact for a major Silicon Valley company. Mr. Maher holds a Bachelor of Mechanical Engineering and Master of Engineering, Mechanical Engineering, from Cornell University.
---
Dr. Clare Martin, Vice President of Programs
Surrey Satellite Technology US
Clare leads the Surrey project management and engineering teams to ensure that Surrey's low-cost methods, and the benefits they bring, are applied to the execution of programs. Clare joined the Surrey US team after serving more than seven years with Surrey Satellite Technology Ltd. in the United Kingdom. She brings a thorough knowledge of all Surrey spacecraft and systems and ethos and culture to the US team. She held several positions there including head of telecommunications and navigation and senior project manager. Prior to Surrey, Clare worked at QinetiQ, formerly the Defense Evaluation & Research Agency (DERA), as a project manager and scientist. She earned an M.Sci. in astrophysics and Ph.D. in mathematics and computational sciences, both from the University of St. Andrews, Scotland.
---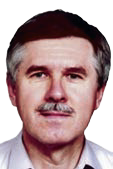 Attila Matas, Head of the Space Publications and Registration Division
International Telecommunication Union (ITU)
Mr. Matas is responsible for the processing and publication of GSO and non-GSO space systems and Earth stations submitted by administrations for inclusion in the formal coordination procedures or recording in the Space Master International Frequency Register (SMIFR). Mr. Matas has been deeply involved in the ITU since 1993 in the development and efforts to treat the space notices using computer tools for data capture, validation and publishing, resulting in the adoption of electronic International Frequency Information Circular. Mr. Matas representing the ITU at the UN COPUOS and ICG and he is active participant on all World Radiocommunication Conferences (WRC) since 1992. Mr. Matas holds Radio Engineering degree from the Czech Technical University of Prague.
---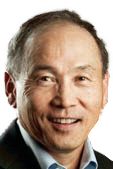 Barry A. Matsumori, Senior Vice President – Business Development & Advanced Concepts
Virgin Galactic
Barry brings over 25 years of experience in technology and business. He is responsible for the development of next generation products as well as long-term product roadmap. Prior to Virgin Galactic, Barry was senior vice president at SpaceX, responsible for all sales and business development. During his tenure, he oversaw the significant expansion of SpaceX's launch service business base. Prior to SpaceX, Matsumori worked for several telecom companies, primarily at Qualcomm, in developing mobile communications technologies and products lines. Matsumori holds a BS in business from Arizona State University and an MS in electrical engineering from the University of Arizona.
---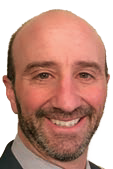 Paul Murray, Director, Reconfigurable Processing Programs
SEAKR
Mr. Murray has been instrumental in SEAKR's expansion and evolution into the processing system business area and continues planning the future generation of space processing technology at SEAKR. He is currently spearheading the development and production of the On-Board Processor for the Iridium NEXT constellation of satellites; SEAKR's largest contract to date. In his portfolio are several other processing system applications ranging from experimental payloads such as AFRL's TacSat-3 Hyper-Spectral Image Processor to large GEOSATCOM communication processors.
---