EVERYWHERE Communications LLC launched in June of 2018. To learn more about this enterprise, Patrick Shay, the founder and CEO of the company, discussed this new endeavor.
SM: For starters, would you please give our readers a quick overview of your company, EVERYWHERE Communications?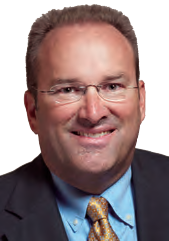 Patrick Shay (PS): EVERYWHERE provides dual-mode satellite and cellular safety, security and productivity services for enterprise and government organizations with people and assets deployed globally, including within the 90 percent not covered by terrestrial wireless networks.
Our solution uses intelligent, least-cost-routing to provide a flexible and powerful solution for situational awareness and visibility.
Our products are based on patented field-proven technology with a 10-year track record in mission-critical applications in challenging environments.
SM: Is remote worker safety a big part of your business?
PS: Yes. EVERYWHERE provides a vital communication lifeline to meet duty-of-care obligations and comply with lone-worker safety laws that are being adopted in many countries. The EVERYWHERE personal communication device has an SOS function that sends an immediate distress message to a designated monitoring and safety center. Importantly, unlike one-way emergency beacon systems, EVERYWHERE provides a two-way connection, enabling the safety authorities to determine the nature of the emergency and respond with appropriate resources.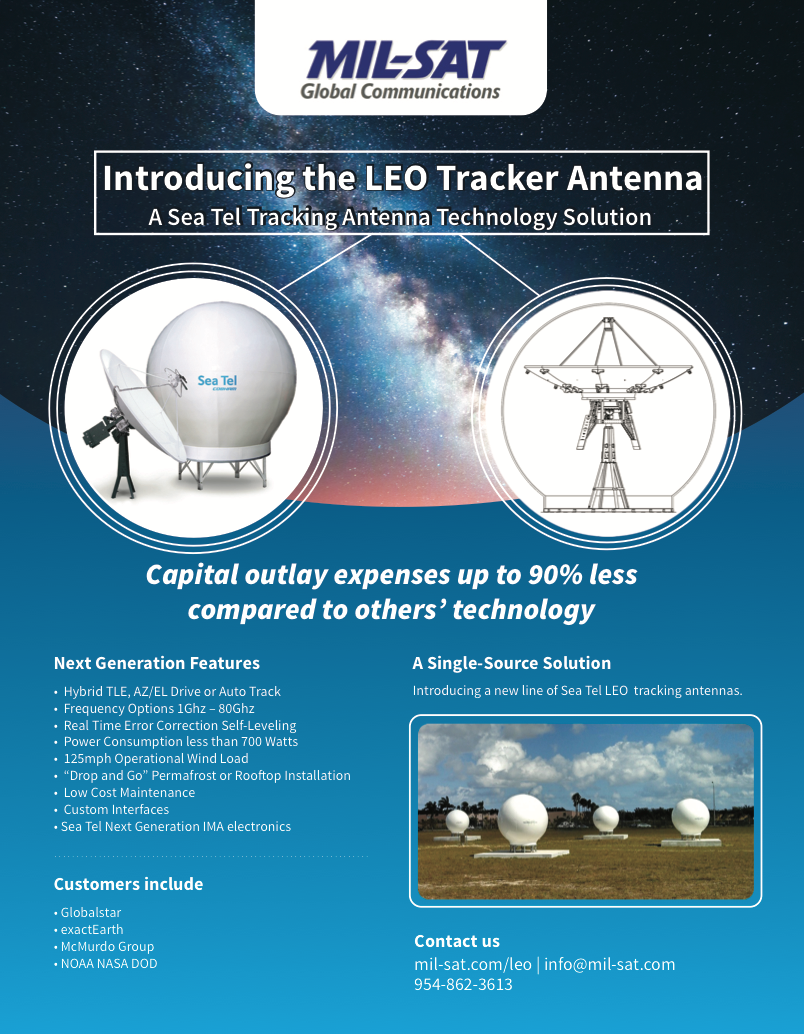 The small, lightweight personal communication device works in standalone mode or via Bluetooth with the user's smartphone app for two-way messaging and data exchange. It has built-in GPS for mapping, navigation and viewing the movements of other individuals and teams on the network.
SM: You're also providing a global IoT solution as well, correct?
PS: True. We offer a complete end-to-end IoT solution for tracking, monitoring and managing assets everywhere — on land, in the air or on the oceans — using our intuitive web-based asset monitoring platform. Whether it is taking readings from a temperature sensor or a pressure valve, or tracking a fleet of vehicles, we provide secure and reliable uninterrupted connectivity as assets move in and out of cellular coverage. Services include real-time position reporting, geofencing, remote query and configuration of assets. We support our own asset tracking devices as well as third-party devices.
SM: What market segments are you targeting?
PS: Our typical customers include national and local government agencies, international governments and NGOs, disaster relief and recovery agencies, law enforcement and private security, scientific exploration and research, forestry, oil/gas, mining and other organizations with remote operations.
SM: Can you give us some practical examples?
PS: Sure, imagine these three scenarios. You are surveying and inspecting fire trails in a national forest. Your truck hits a rock and runs into a tree, and you sustain a badly broken leg. The nearest help is a ranger station 25 miles away, and you are out of range for cellular signals. You simply press a button on your smartphone and immediately an SOS message is transmitted via satellite to an emergency response center. Within minutes a text message pops up on your screen from the rescue center asking about the nature and severity of your injury. You are reassured that help is on the way.
You are a technician with a major oil company, and you've been assigned to inspect a series of pipeline pumping stations. As you drive to the locations, your movements are tracked and monitored at the operations center. As your route changes from a major highway to a rural road and finally to a dirt-track, you are never out of contact, even though the nearest cellular towers are hundreds of miles away. As you leave the vehicle and hike up into the woods to the pipeline, the built-in GPS in your EVERYWHERE device guides you directly to the desired pump. Your movements and status are monitored at the base, while the vehicle itself is also continuously monitored to ensure it is not stolen while you're on foot.
You are a project manager for an organization that has people and assets all over the world, including locations where cellular connections are fragile, overburdened or nonexistent. From your desk, you can view the location, movement, status and other critical information from people and assets automatically on your screen. As they move from cellular to satellite coverage, the transition is seamless and transparent. At a glance, you can see if a lone worker needs help or a bearing in a construction machine is overheating. With geofencing, you'll get an automatic alarm if the person or asset moves unexpectedly. When you leave the office, the screens and alerts are seamlessly transferred to your mobile device.
SM: Would you tell our readers about your background and your management team in the mobile satellite industry?
PS: I've been in the mobile connectivity business more than 30 years, creating and leading businesses connecting vehicles, assets and people, generating over $1 billion in new revenue. I have been fortunate to work with some brilliant people who have changed the industry as we know it. Together, we launched revolutionary businesses and had fun doing it. Our core leadership team at EVERYWHERE consists of long-time industry professionals, most of whom have more than 30 years of direct industry experience. They have been responsible for creating over $2 billion in connected services with companies that have included Motorola, Netxtel, Verizon, SiriusXM, Iridium, Skybitz and DeLorme.
SM: Patrick, who are the company's initial investors?
PS: Gemini Capital LLC, founded by Dan Colussy, former chairman of Iridium, is the lead investment partner in EVERYWHERE. Dan is, of course, well known in the satellite community as the man who successfully purchased Iridium out of bankruptcy and rebuilt it into a global and profitable business that now serves over a million customers worldwide. We have also secured additional capital from other industry leaders and experts.
SM: What is your launch strategy? How soon will you begin making deliveries?
PS: We can supply products now for initial trials, and we expect to move into full production within the coming months. We are developing a tiered pricing structure with very attractive pricing plans for equipment and airtime.
SM: Thank you Patrick. In closing, could you just summarize your value proposition in a nutshell?
PS: We have an unbeatable combination — a strong team with experience and established relationships in this sector, proven patented technology and a compelling value proposition. Our unique global dual-mode satellite and cellular service with automatic least-cost routing fulfills a critical need in an emerging market with enormous growth potential.
www.everywherecomms.com/
---