I am one of the Executive Directors of the Space Data Association (SDA) and part of my role is to head up the Product Evolution Working Group, which is aimed at determining what products and services we need to be offering the industry to improve the space environment.

As you may well have read, we recently issued a call for participation in this group. The remit of Space Data Association (SDA) is about increasing safety of flight and reducing problems, such as satellite interference.
Essentially, our organization wishes to act as a valuable resource for satellite operators and related stakeholders to provide the most useful services. In order to do this, we need to understand what the concerns are and what services and products are needed of offset those challenges.
To be truly effective, the SDA needs to engage with both the existing membership as well as the remainder of the satellite community. Toward the end of July, we had our first meeting via webex for this group, with participants from within the membership and external interested parties. The element that struck me the most was that, in reality, everyone is pretty much in the same boat with similar demands and needs. Conjunction Analysis (CA) remains high on the list of priorities. Using operator-provided ephemeris and maneuvers means that our data is really accurate, however it has to be a priority to gather more members and thus more data, to make that even better.
The other area that met with resounding agreement was the need to integrate SDA data with Joint Space Operations Center (JSpOC) data. As mentioned in a column written a few months ago by my colleague, Erika Rosetto, we have, for some time, been discussing how to improve collaboration between SDA and JSpOC.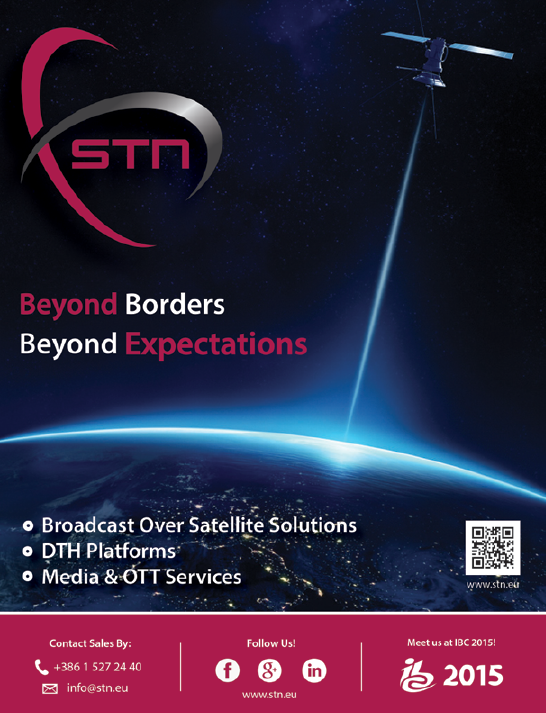 Last August, SDA signed an agreement with the United States Department of Defense (DoD) to participate in the DoD's Space Situational Awareness Data Sharing Program, the first such agreement with a non-satellite operator. In the near future, we should be able to provide an even better space safety service for the satellite community. Of course, Radio Frequency Interference (RFI) is still an area of concern for many satellite operators. We are continuing to improve the Carrier ID database and are working on a geolocation solution sets tool to automatically analyze all geolocation solution set possibilities and rank-order them within the Space Data Center (SDC). As well as this effort, we are investigating other ways to even more effectively support the RFI environment.
The other topic that came up was that of space weather. This is not an area we have done much with previously and this is a course that is difficult to respond to—however, with some operators starting to look into this area, it could be worth investigating what weather data is already being collated and how that could help the international satellite community as a whole.
As the Product Evolution Group continues to progress, I certainly hope we can work with the entire satellite community to solve the issues we are all facing in the space environment. If anyone wishes to get involved, they can get in touch with press@space-data.org for additional information.
What Is The SDA?
The Space Data Association (SDA) is a formal, non-profit association of civil, commercial and military spacecraft operators that supports the controlled, reliable and efficient sharing of data that is critical to the safety and integrity of satellite operations. Founded in 2009 by major satellite operators, Inmarsat, Intelsat, and SES, the SDA offers:
• Direct support for operations
• An operational data exchange to help ensure the safety of operations
• Technical support to help secure the integrity of operations
• Shared costs that optimize your participation and reduce individual costs
The space environment, in all orbital regimes (LEO, MEO and GEO), is becoming increasingly congested, and operators must effectively coordinate and manage their flight operations to minimize the risk of collisions. Formally exchanging accurate orbital position data can assure the preservation of the space environment for all operators. Prior to the formation of the SDA, data exchange only happened on an ad-hoc and informal basis for close approach coordination.

Other CA services rely on radars or telescopes to collect observations without the active cooperation of the satellite operator and do not incorporate advance maneuver plans, producing inaccurate results that do not best predict the satellite's orbit. Use of this data for CA leads to false alarms or, even worse, missed alarms. SDA's use of operator-provided ephemeris and maneuvers provides the most accurate conjunction analysis and the most trustworthy close approach warnings. Therefore, it is naturally important for SDA to be an independent, third party association, enabling operators to share their orbital data in a secure and controlled manner. The SDA provides mission assurance functions to help operators minimize the risks with their satellite operations. Its computing systems provide automated tools and processes to assist satellite operators with their flight operations and quality of service.
The Space Data Center (SDC) is the processing center of the SDA, designed to reduce the risks of on-orbit collisions and radio frequency interference. Analytical Graphics Inc (AGI) works with SDA as Technical Advisor and has developed and operates the Space Data Center. To ensure reliable and secure operation, the SDC has geographically-separated redundancy, high-level data security and encryption, and best practice information assurance. SDA and AGI are today continuing to work together to enhance the services provided by the SDA to its members.
Who Can Join The SDA?
The SDA currently counts approximately 30participants from across the globe with good membership growth seen this year. It is open to:
• All satellite operators, in all orbital regimes. This includes commercial, civil and military operators. Currently, the SDA has members representing all these types of operators, with satellites in LEO and GEO regimes
• Entities providing services to the space industry such as launch providers
• Other entities having an interest in the safe exploitation of space
Learn more and join the SDA today at www.space-data.org/sda/
---