The 2020s are gearing up to be the one of the most exciting decades in satellite industry history since the dawn of the space age in the 1960s.
The promise of LEO, MEO, and flexible satellites — combined with terrestrial fixed and wireless technologies such as 5G — has the potential to expand affordable, high-speed Internet connectivity to nearly every corner of the Earth as well as enable the ubiquitous, interoperable networks that our connected world demands — today and tomorrow. The following trends offer an exciting preview of the industry's direction for the remainder of this year — if not the decade — ahead.
---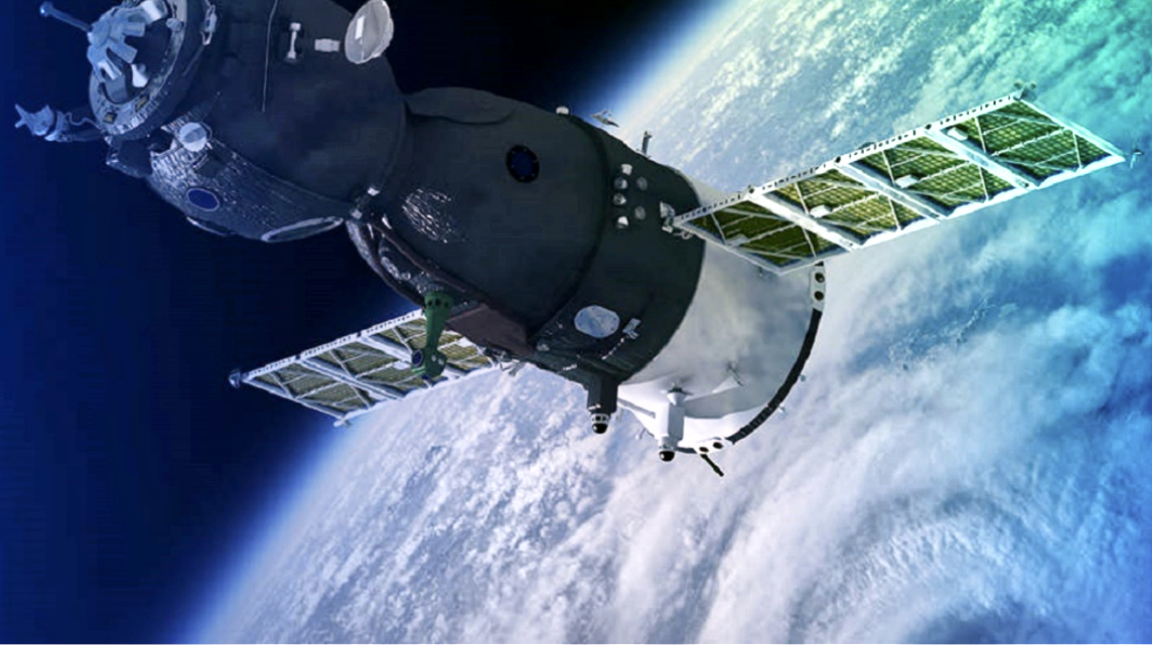 ---
Growth of Community Wi-Fi Access Across the World
Satellite-powered Community Wi-Fi hotspots have proliferated over the past couple of years, providing affordable, high-speed access to residents in-need as well as potential revenue streams for community businesses. The lack of consistent, reliable internet access in many developing (and even developed) markets can't always be blamed on technical challenges — in many cases, the service is available but simply unaffordable for individual households. While still a relatively new kind of service model, Community Wi-Fi is a safe bet that will see being increasingly adopted in Latin America, Africa and southeast Asia this year.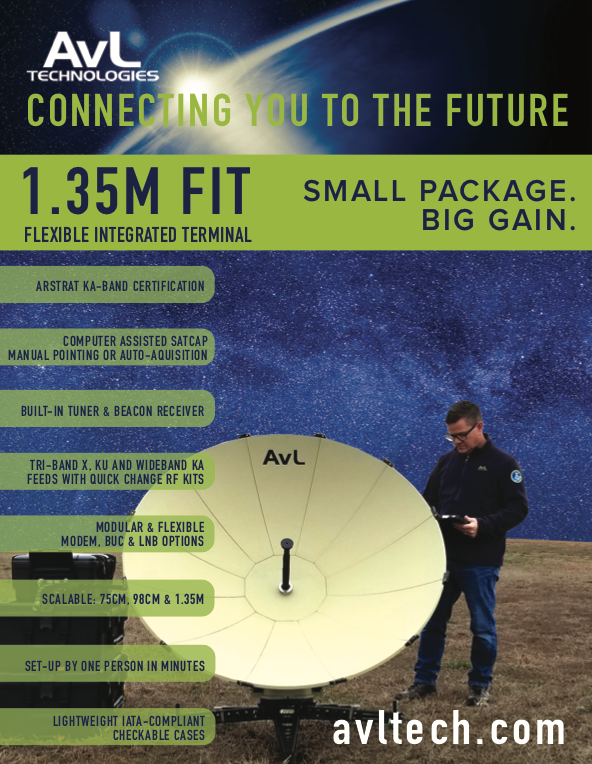 Currently, the Hughes JUPITER system helps power more than 32,000 Community Wi-Fi hotspots globally — enabling connectivity for more than 25 million people in the process. Over the past year, there's been significant momentum expanding this service to markets such as Mexico, Colombia, Brazil, and the Philippines, among others.
In 2020, this satellite-enabled service model will continue to expand further. Markets throughout Africa and southeast Asia in particular — which have traditionally suffered from both geographic and political challenges in expanding broadband infrastructure — are poised to benefit from the growth of Community Wi-Fi services in the year ahead.
Satellite-enabled LTE Will Continue to Evolve
A hot topic for many in the industry (and outside it) is the emergence and impact of 5G on the connectivity landscape. While the Hughes JUPITER System is ready to support 5G backhaul today, the company's view is that the true effect of 5G on the satellite industry is still many years away. In the meantime, an increased uptake of satellite-enabled LTE will be witnessed, as well as 2G and 3G backhaul in many of the less developed regions of the world.
Bridging The Digital Divide
Governments around the globe are recognizing the importance of bringing the internet to every citizen — not just those who live in well-connected urban areas, but also to citizens in rural and remote areas. Mexico, the Philippines and Indonesia are recent examples of governments that are using satellite to bring the Internet to citizens no matter where they live. Broadband is now considered an essential service — expect to see more governments using satellite to bridge the digital divide.
NGSOs Are Coming
Perhaps the most amount of hype in the industry is around the pending introduction of a new generation of LEOs and MEOs. Will all of these be financed and launched? Probably not.
However, it seems pretty clear that at least some these constellations will be, or already are, in operation. These constellations have great promise to bring broadband to every location on Earth. But one of the most important challenges facing NGSOs is the availability of a cost-effective, remote, terminal antenna. While an affordable flat-panel antenna solution has not yet been achieved, we will be watching carefully to see how they evolve. Meanwhile, it will be exciting to witness the beginnings of LEO-powered broadband services in 2020 — whether in testing or delivering services.
One likely application of early NGSO capacity is mobility — where the global coverage of the LEO constellations will be a boon. A recent demonstration of , and using the Hughes JUPITER Aeronautical System, is an early sign of the kinds of opportunities for aero connectivity that are just around the corner. Yet, as the market continues to grow — and passengers expect to get connected for free — the challenge remains for airline service providers to develop a viable economic model.
GEO satellites are not going away as they are able to provide the lowest possible cost per bit, particularly when considering the cost of the user terminal. Plus, GEO satellites are able to bring the highest capacity density to areas of the world that need satellite broadband, with NGSOs bringing global coverage and low latency — benefits for a wide range of applications and users.
Cost Effective Flexible Satellites
Many of the major satellite manufacturers have announced flexible GEO satellites that will be built on a production line. With virtually no R&D costs, these satellites promise lower costs to the operator. Plus, the ability to change the coverage and capacity allocation of the satellite over its lifespan means that the satellite operator can adapt its service to meet the changing market place. With lower cost and higher flexibility, this new class of satellites could be a catalyst for more investment into the GEO HTS service space in the coming years.
Satellites Facilitate Distributed Network Modernization
Much like residential broadband and Community Wi-Fi services, a hybrid mix of satellite and terrestrial fixed/wireless transport types have been essential to powering distributed enterprise wide-area networks (WANs) for many years. In recent years, the emergence of software-defined WAN (SD-WAN) has helped private sector enterprises evolve these offerings further — better achieving essential cost-efficiencies while scaling without compromising security or performance in their distributed networks.
Meanwhile, the public sector has not been as quick to the SD-WAN evolution — still relying on multi-protocol label switching (MPLS) and similar network technologies to support their distributed network needs despite the limitations they present from a logistical and economic perspective.
However, the public sector is starting to catchup to the private sector in this arena — and satellite providers have a prominent role to play in delivering this connectivity in 2020 and beyond. Notably, the U.S. has begun to take significant steps toward government network modernization — with the $50 billion, 15-year Enterprise Infrastructure Solutions (EIS) contract now including SD-WAN as an option for federal agencies. Satellite is poised to be a key element of SD-WAN implementations whether for enterprise or government.
Flexible and Interoperable Networks Will Gain a Foothold
The rising adoption of SD-WAN demonstrates the growth in demand for an "always on" network that works to eliminate single points of failure by diversifying paths to and from the network. The U.S. Department of Defense (DoD) is now applying this same principle to their SATCOM architectures.
As the military encounters adversaries capable of jamming satellite communications, the current "single-threaded" satellite systems in place today could be vulnerable. Now, the DoD is working with commercial satellite providers to stand up an enterprise network management and control functionality that allows for interoperable use of commercial and military satellite systems, which we expect to take root in 2020.
Using a Flexible Modem Interface, military terminals under this new architecture can leverage artificial intelligence and machine learning technologies to "self-heal" should a transmission be disrupted. It does this through automatic detection of signal interference and then makes an informed decision to switch to a different, available satellite to resume the transmission. This is an era when data is becoming as critical to warfighters as the rifles they carry and the armor they wear, making resilient connectivity vital for mission assurance in 2020 and beyond.
The Promise of the 2020s for Satellite
At Hughes, the company is expecting a tremendous start to the next decade, defined by the connectivity and network modernization trends just described. Whether you're an industry veteran or a newcomer, it's impossible not to get excited about the vast potential waiting to be unlocked in the year ahead.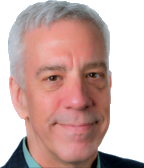 It's been a long time since there has been so much public enthusiasm for the space sector. At Hughes, we've always been passionate about the power of satellites to connect all, and the company looks forward to the next decade of powering a connected future.
https://www.hughes.com
Author Dave Rehbehn is the Vice President of Internal Business at Hughes Network System.
---