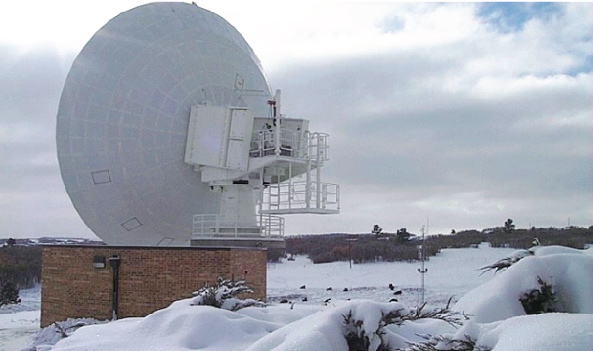 There is an increasing demand for broadcasters and service providers to more efficiently broadcast and transport audio, video and data content. Encoding of both video and audio is evolving to meet the varied quality needs of diverse networks and consumption styles.
Although
MPEG2
remains relevant for contribution and distribution, video encoding standards continually evolve to provide the same or better quality than previous standards, while significantly reducing bandwidth needs. In fact, the
H.264
standard is really a "group of standards," with new features being added on a consistent basis.
H.264, with its wide range of profiles and scalability, is the new video codec of choice for real-time contribution and distribution. While H.264 decoders are not required to handle all profiles, those that can stay current by supporting the newest profiles provide facilities with the opportunity to continually monitor a link. This enables improved
Quality of Service
(
QoS
) monitoring of the one or more programs present in the stream. A newer profile just starting to be commercially realized is
Annex G, Scalable Video Coding
(
SVC
). This standard is ideal when preparing content for a network topology that varies in bandwidth at different points in the network.
Techniques within H.264 are now being refined to provide stereoscopic or three-dimensional television (3DTV). Software-based decoding solutions naturally have a better opportunity to stay current, where the monitoring platform can be sized to meet the decoding needs; and the platform can be quickly and efficiently upgraded to respond to changes in the technology.
No matter which profile is chosen, H.264 encoders have more flexibility in the combination of coding techniques used when creating output, while remaining within the standard. The complexity of H.264-encoded output increases the processing demands on decoders, which is another pressure point for hardware-based decoding. Audio has seen a proliferation of compression formats.
Along with MPEG audio and Dolby Digital, frequently used audio formats include
HE-AAC 2.0
and
5.1
(HE an acronym for high-efficiency),
AAC-LC
(low complexity), and
Dolby E
, the professional version of
Dolby Digital
. Many of these new audio formats increase compression ratios while providing a larger channel count. Others optimize for low-bandwidth applications. It is a challenge for
Integrated Receiver/Decoders
(
IRDs
) to keep current with the technology, support the increasing channel capacity and meet all licensing requirements.
Ancillary data and other standardized forms of program-associated data in streams grow in complexity as the A/V experience grows richer and content is repurposed for various applications. The ancillary data, if present, is typically integral to the overall experience and must be monitored along with the A/V content.
Increasing Volume of Streams
While some contributors will just save bandwidth by using new encoding technologies, many contributors will take this opportunity to increase the number of programs. The number of channels your typical consumers have available through their local providers is, on average, double of what was available 10 years ago.
Even if we project the convergence of multi-view displays with their multiple decoders into IRDs, power and size will limit the overall decoding capacity of these devices. IRDs must concentrate on the RF reception side first and supplement their decoding capabilities, as allowed. Alarming and notification to potential remote management systems add even more burden on the IRD.
Keeping IRDs Current
All of this flexibility and variability within the encoding puts great pressure on the IRDs, which are usually hardware-based solutions, to stay current in the decoding and monitoring aspect of a downlink.
DVB-AS
I was the traditional way of forwarding the stream received at the downlink. The proliferation of IP networks means that today's IRD must be capable of routing the compressed signal over IP on the output side. It can be routed as a complete stream or by using filters to select or groom a stream for a specific downstream device, along with the traditional DVB-ASI delivery format.
Stream Validation At The Uplink
Detection of low-level reception problems is more of a challenge in the digital age. Nothing will replace a spectrum analyzer and oscilloscope for tuning and power associated with RF reception. The digital stream is either present or not to IRDs and other monitors, unlike the
Frequency Modulated
(
FM
) beacons or clear video feeds that have historically been associated with uplink scenarios.
Analysis tools applied to the feed just prior to uplink are fundamental to the verification of transport level requirements, bandwidth settings and system level information. Identification of signal integrity at the uplink point minimizes the headaches and saves hours of trouble at the large community of downlink sites where content is received. This identification of a known good signal isolates the range of problems that could happen when a specific downlink site recognizes problems on a transponder.
Remote Management + Monitoring
Uplink and downlink facilities are larger and more complex than ever. It is a major task to manage all the insertion and/or reception points.
While transient events should be logged, or at least statistically counted, facility managers only want to see alarms on significant, ongoing problems. The ability to log issues, accumulate alarms over manageable intervals, retain conformance and trend histories is a big advantage over IRD-only based monitoring solution. The filtering, measuring, long-term logging and trending requires sophistication in the analysis and monitoring tools.
Remote connection to an analysis and monitoring device is essential. This allows the operator to see a problem in real time once the tool has remotely sent the alarms. Centralized monitoring of multiple facilities has become an economic imperative. Along with the essential remote monitoring of many devices, there is a huge troubleshooting advantage when a remote view of the confidence-monitored audio and video is enabled in conjunction with a running history of the alarm conditions.
Software-Based Analysis + Monitoring
There is no substitute for a powerful software-based analysis and monitoring solution that can multitask. The best can handle multiple sources simultaneously and support a wide range of audio and video codecs. These tools can also provide QoS measurements on each program within a source, while accumulating and reporting those results via a range of network management and notification options. The value proposition increases if the analysis and monitoring tool can also provide a rich experience for a facility manager in a remote location. Whatever analysis and monitoring solution is employed, software-based solutions can evolve as the technology advances. This provides satellite operators with the best chance to maintain high-quality contribution and distribution networks.