WestJet + Panasonic Avionics—Accommodation @ Altitude
WestJet has signed a multi-year agreement with Panasonic Avionics Corporation to provide the airline with a new in-flight entertainment system with the ability to feature wireless satellite Internet connectivity, live streaming television, on-demand movies, magazines and more.

Passengers will be able to use their own personal electronic device (PED) or laptop computer to receive live and stored content streamed wirelessly from a server on board each WestJet Boeing Next-Generation 737 aircraft.
Airtime packages will also be available to surf the Internet, access email or plan a vacation on http://www.westjet.com/. Tablets will be available for those guests not traveling with a device.
The addition of WiFi is a strategic step forward to enable guests, especially business travelers, to make their time in the air as productive as possible.
"We know that roughly 75 percent of our guests are bringing their own devices on board today," said Marshall Wilmot. "They tell us they want the opportunity to connect to check their email, put the finishing touches on a presentation or keep in touch with family and friends. Our continually improving schedule and network, now combined with wireless connectivity, along with our WestJet Rewards program and our Plus package with more space to work and additional amenities is part of our ongoing effort to enhance our value proposition for business travelers."
WestJet will also install USB/110 volt power outlets in new, slimmer seats on its aircraft to enable guests to charge their devices or keep them charged while using the entertainment system. And, with a mix of free and paid content, the new system offers the airline additional ancillary revenue opportunities.
There are currently 275 airlines around the world using a Panasonic inflight entertainment system. Panasonic will install the system on one WestJet Boeing Next Generation aircraft before the end of 2014 at which time the airline will perform tests to fine-tune the system.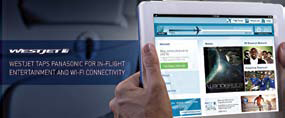 When installed on WestJet's fleet over the next several years, guests will be able to access live television, movies, magazines and the Internet throughout North America, the Caribbean and Central America, Europe, as well as future WestJet destinations.
For more information regarding WestJet, access http://www.westjet.com/
Details regarding Panasonic Aero are available at http://www.panasonic.aero/Home.aspx#_
* * * * * * * * *
ILS Technology—Winning the M2M Platform Battle
ILS Technology, a Telit company, won big at M2M Evolution—the company took two awards at M2M Evolution's Battle of the Platforms: Best Application Development and Best Horizontal Platform—in addition, two Telit customers, NimbeLink and GeaCom, were named Business Innovators.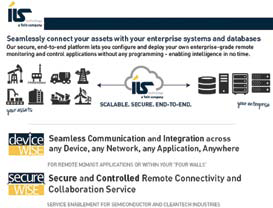 M2M Evolution is the semiannual M2M-focused track of TMC's global information technology show—IT Expo. TMC is a world-leader in technology marketing and the event's Battle of the Platforms featured an afternoon of presentations from nearly ten leading M2M platforms.
Prior to the battle, ILS Technology hosted its fourth M2M Workshop designed to educate and inspire the M2M ecosystem, helping grow the understanding and appreciation of ILS Technology and Telit offerings with content designed to demonstrate value through real-life use cases.
After presenting the platform to a standing-room-only crowd, ILS Technology recognized key partners including Option Wireless, Sprint, Persistent Systems and Abstracta Studios—all a part of the thriving deviceWISE ecosystem centered on the deviceWISE Ready program.
deviceWISE Ready promotes interoperability between devices from our business partners and the deviceWISE M2M platform, thus reducing the risk, time-to-market, complexity and cost of deploying complete end-to-end M2M solutions.
At the M2M Evolution tradeshow that followed, ILS Technology and Telit North America sales teams joined forces to put the Telit ONE STOP. ONE SHOP. strategy into action, setting the bar high with the first collaborative sales event supporting modules, Mobile services and Cloud with a unified face to the marketplace.
Also at the event, two Telit module customers, NimbeLink and GeaCom, received Business Innovator Awards in recognition of their modem and medical translator applications respectively. Both end products feature the Telit xE910 family of cellular modules.
Access: http://www.m2mevolution.com/videos.aspx?vid=9844 for more information and to watch video of the event.
* * * * * * * * *
NewSat Limited—Jabiru-1 Satellite Funding Finalized
NewSat Limited has announced that a financial close has been reached with the US Ex-Im Bank and COFACE for US$390.1 million of debt funding for the Jabiru-1 satellite project.

NewSat has completed or obtained waivers for all the conditions precedent to drawdown the debt funding of US$300.5 million from the U.S. Ex-Im Bank and US$89.6 million from the COFACE Promesse de Garantie. The drawdown will commence with a US$78.9 million payment to Lockheed Martin, taking total progress payments for construction of the Jabiru-1 satellite to US$169.9 million. In addition, a progress payment of US$34.7 million will be made to Arianespace for the launch service, following the initiation of mission analysis in December 2013 in Newtown, Pennsylvania, USA.
To satisfy all conditions precedent and to facilitate NewSat's direct loan account of US$300.5 million with the U.S. Ex-Im Bank becoming operative, NewSat has raised $2.15 million as a result of closing activities, funds that will be reimbursed through the bank facilities. The Company undertook a placement of 5 million shares at a price of $0.43 per share, which represents a 6.5 percent discount to the NewSat closing share price on February 13, 2014 of $0.46. The new shares were issued to an existing long term investor.
In commenting on the financial close of the Jabiru-1 satellite project, NewSat Founder and CEO, Adrian Ballintine said, "The journey to complete the Jabiru-1 satellite financing has now concluded, and the project is fully funded. The favorable funding outcome includes US$390.1 million of cost-effective debt funding at around 3 percent interest on attractive terms, such as drawing down the debt during the construction period without any principal repayments until after launch. With US$644 million of pre-launch customer contracts already secured, I look forward to keeping shareholders up-to-date on progress as we approach the launch of Jabiru-1, from satellite construction at Lockheed Martin in the USA to the launch service preparation at Arianespace in France."
For more information, please visit http://www.newsat.com/
* * * * * * * * *
European Space Agency—Green Light For Experiments
European scientists can now start probing unexplored frequencies, as mega telecom satellite Alphasat's 'Aldo Paraboni Q/V Band' hosted payload has been given the green light to begin experiments.
Six months after launch, the payload has undergone many commissioning and in-orbit tests before receiving the go-ahead to start operations.
The Q/V-band mission, named after the late Italian scientist Aldo Paraboni who inspired it, is one of four technology demonstration payloads carried by Alphasat. It is dedicated to exploring the higher-frequency Q- and V-bands at 38 and 48 GHz.
It is necessary to look into using the higher frequencies for carrying data because the current information highways—the Ku- and Ka-bands from 12 to 18GHz and 26.5 to 40GHz, respectively—are becoming increasingly congested. Expanding the range of frequencies we can use means more bandwidth availability.
With all tests now complete confirming the payload is healthy and performing well, the scientists can start conducting their experiments. They will be analyzing the data from the two independent packages that make up the Aldo Paraboni payload.
First, the communication experiment receives and relays broadband data between stations in the Q/V-bands and allows their performance to be tested.
This is important, as one of the challenges that these frequencies have presented in the past is their susceptibility to atmospheric conditions. Turbulent weather conditions can cause strong signal fading.
The complementary propagation payload transmits two beacon signals across Europe, allowing scientists to collect the two sets of data, compare their performance and determine how they are affected by weather.
Scientists can now begin analyzing the data produced by the payload, and model future broadband communications from geostationary satellites on their discoveries.
The Aldo Paraboni payload is the first to carry communications at such high frequency bands on a commercial geostationary satellite over Europe.
Developed by Italian companies Thales Alenia Space and Space Engineering and supported by Italy's ASI space agency, the Aldo Paraboni mission paves the way for future telecom satellites operating at Q/V frequencies.
This will result in more available bandwidth and the possibility of smaller user terminals, as more research will eradicate the need for oversized links to compensate for fading.
"The Aldo Paraboni payload is the Q/V Band program's space segment," said Enrico Russo, ASI Head of Telecommunications and Integrated Applications Unit," and it is in line with the long-standing ASI goal to pioneer the use of the higher frequency bands for satellite telecommunications."
The payload is carried on Inmarsat's Alphasat, the largest European telecom satellite ever built at 6.6 tons that was launched on July 25, 2013. The satellite is now in its final orbital position at 25 degrees East, having completed testing.
Alphasat and its hosted payloads are also the result of one of ESA's biggest public–private partnerships to date, involving ESA, Inmarsat and approximately a dozen institutional and industrial partners from all over Europe.
Stephane Lascar, Head of Telecommunications Satellite Programmes of ESA, added, "The Aldo Paraboni payload is an important and sophisticated piece of technology hosted on Alphasat that will pave the way to future telecom applications. We are pleased to start its operations.
"Alphasat also embodies the next step in SATCOM as a true feat of engineering and partnership; we are looking forward to the unique results of this payload's experiments."
* * * * * * * * *
AST + SRI Int'l—Arctic Access
Applied Satellite Technologies (AST) is working with SRI International, (SRI), to provide Iridium communications throughout the Arctic.

Iridium OpenPort provides vital, always-available connectivity, for safety of life purposes, tracking and also allows for improved project logistics.
Iridium OpenPort is primarily used on ice cap traverses, field stations, unmanned sites and on ice breakers, but is also used at remote fixed sites.
SRI has also deployed Iridium OpenPort on U.S. Coast Guard Ice Breakers for communications when positioned at the high latitudes.
In addition to general communication needs, Iridium OpenPort supports retrieval of ice coverage maps so as to avoid the ice flows and ensure ship and crew safety.
AST also provide valuable satellite IP traffic management and control services via their Point of Presence, (POP), with alerting systems ensuring that unwanted Iridium OpenPort traffic is filtered via a bespoke firewall, notifying customers of any issues with potential errant usage.
More information regarding SRI is available at http://www.sri.com/research-development/earth-space
Learn more about AST at their infosite: http://www.satcomms.com/
* * * * * * * * *
Landsat 8—Good Things, Getting Better
It's hard to believe a year has passed since the launch of Landsat 8. This first anniversary is going to be an exciting, upbeat celebration because the new satellite is meeting, if not exceeding, all expectations. "Landsat 8 is nearly perfect," said Jim Lacasse, Landsat Operations and Maintenance Project Manager. "We're getting really high quality data."

There is, however, a bit of tweaking going on as Landsat calibration and instrument teams work to correct a few small issues. Landsat 8's Operational Land Imager (OLI), for example, is composed of tens of thousands of very sensitive detectors-so sensitive that tiny discrepancies are evident in Landsat 8 images of dark, uniform areas such as large expanses of water. The calibration team has made an overall improvement to the radiometry (color fidelity) of the OLI sensor's bands to resolve this problem.
The satellite's Thermal Infrared Sensor (TIRS) acquires two infrared bands. Both are being affected, to different degrees, by a stray light problem.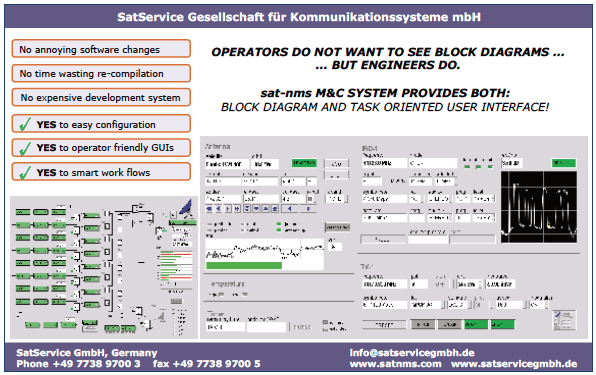 "Light from outside the area we are looking at is getting into the telescope —it's being reflected from something in the sensor itself, which is causing 'ghosting' in the images," said Ron Morfitt, Landsat 8 Calibration and Validation Lead. "To fix the problem, the calibration and instrument teams are scanning the Moon, which is a very bright object with a very dark background, to try to find out exactly where the stray light is coming from. We'll then build a filter to remove the ghosts from the images," Morfitt added. "It is a very novel solution."
Landsat 8 and Landsat 7 are also being managed in a novel way, with the newer satellite being used to extend the capabilities-and lifespan-of the older one. "Landsat 7 recently went to a continental landmass acquisition strategy," said Lacasse. "Capturing images of islands, for example, was very inefficient due to Landsat 7 scheduling constraints. The responsibility for capturing images of islands has been turned over to Landsat 8, with its much more sensitive sensor. The change helps to conserve the resources of Landsat 7 while still meeting our science goals."
This change has also resulted in more data than anticipated being acquired by both satellites. Freed from routine acquisition of island images-as well as those of water, Antarctica, and night scenes-Landsat 7's output has increased from 375 to 438 scenes per day while at the same time prolonging the life of the ETM+. Landsat 8 is also collecting more than its anticipated 400 scenes per day.
More data. Better data. It's definitely something to celebrate.
Story by Rebecca Johnson, Contractor to USGS EROS
* * * * * * * * *
European Space Agency—Gaia On The Correct Track
Once it reached the Lagrange L2 point on January 14, 2014, Gaia began transmitting its first data to the European Space Agency (ESA) European Space Operations Centre (ESOC) in Darmstadt, Germany.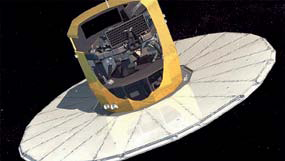 There are two types of data: The data about the satellite itself, which enables the space observatory's state of health to be monitored; and the scientific data that are transferred to ESA's European Space Astronomy Centre (ESAC) in Spain.
A dozen Airbus Defence and Space engineers are processing the satellite data in collaboration with ESA personnel based at ESOC, while the scientific data analysis is taking place at the Toulouse operations center. The task the teams are currently tackling is the refining of the image-detection settings by refocusing the main instrument.
"We compare the quality of the images received with the quality we expect, and we can thus calibrate telescope optical quality," Xavier Moisson explained. "We then refine the setting of the M2 mirror—the only one of the three on each of the two telescopes that is adjustable—through tiny movements in the region of a few micrometers. This optimizes the instrument's response whenever it detects a star."
The team also takes into account the observations made by the scientists of the Initial Data Treatment (IDT) unit, who provide a detailed weekly report on the state of health of the satellite's payload.
This initial series of adjustments should last through to April. At this point the telescope will be completely correctly focused, images will meet the expected level of quality in terms of spectral range and magnitude ranges, and the base angle between the two telescopes will not change.
Depending on how successful this first phase is, the team will then proceed to making the very final adjustments, particularly of the Radial-Velocity Spectrometer, which, as Frédéric Faye said, "needs to be able to operate at the level of fractions of electrons in the image in order to take its measurements."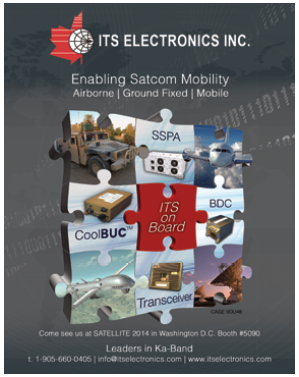 One month later, when Gaia's instruments achieve the absolute level of accuracy expected of them, Airbus Defence and Space will hand Gaia over to the customer, ESA. Of the company's relationship with ESA, Frédéric said, "It's really a partnership. Everything has gone perfectly with them since the start of the project 10 years ago.
"We and the people at ESOC are focusing on operational matters, and ESA's know-how is first rate," he added. Xavier echoed his comments, "We have a superb relationship with ESAC's astronomers and scientists."
Gaia's mission is to produce a detailed map of the Milky Way and reveal the origin, structure and evolution of our galaxy. Gaia will make an inventory of 1 percent of all the stars in our galaxy—of which there are in total around one billion.
During its five-year lifetime, Gaia will observe each of these stars 70 times, recording its light intensity, color and position in the sky. Gaia is also expected to discover a large number of unknown celestial objects: new asteroids in the solar system, extra-solar icy bodies, young stars, planets, distant stellar explosions, black holes—to name just a few!
The light collected by Gaia's two telescopes is analyzed by three instruments:
The main instrument, which has an astrometry function and determines the position of stars in the sky and the speeds at which they move.
The photometer, which supplies information on the colors of the celestial objects, enabling stellar properties such as the chemical composition, mass and temperature to be calculated.
The Radial-Velocity Spectrometer, which measures the speed of the star's movement.
Gaia information is available at http://www.astrium.eads.net/en/programme/gaia.html
* * * * * * * * *
Iridium Communications—A Powerful Triple Play With GO!, Burst + Pilot
Iridium Communications Inc. has debuted their Iridium GO!™ and two additional products to the market—the Iridium Go™ is the industry's first portable satellite hotspot that connects to any smartphone or tablet, dramatically extending voice and data coverage for personal devices when they are out of range of cellular networks.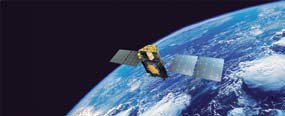 Iridium GO! creates a satellite-backed Wi-Fi zone anywhere on the planet, enabling as many asp to five smartphones to make calls, retrieve their email, text and use some apps, even when terrestrial networks are non-existent, unreliable or costly. This first of its kind product allows users to conduct business, connect with family or access information no matter where they may travel—without the need for a satellite phone.
"Iridium GO! expands our portfolio and speaks to both how people use devices today and the growing and changing needs within enterprises," said Matt Desch, CEO, Iridium. "Iridium GO! enables people to use their own trusted devices—their smartphone or tablet—even when they are off the cellular grid, all while maintaining access to their contacts and applications, as well as reliable voice and data services. It is also the lowest cost device and service offering that Iridium has ever made, making truly global coverage more affordable than ever."
Iridium GO! is also a powerful platform for developers. Created to be flexible, Iridium is licensing the capability to allow app developers to use the Iridium® satellite network through Iridium GO! to tailor their products to meet the needs of organizations or individuals, and extend the capabilities of the product even further.
Iridium GO! is incredibly simple to use, raising the antenna turns on the device, which then automatically connects to the Iridium network and establishes a Wi-Fi connection. By using a special Iridium GO! app on their device, individuals can then use their phone or tablet to make voice calls, text, send their precise location to family and friends and even report a personal emergency through an available SOS service.
Several key features are built into the product. Just like Iridium's satellite phones, Iridium GO! is designed to be rugged; it is built to withstand rain, sand, dust and rough use. The included SOS functionality creates a fast, two-way connection with an emergency provider—bringing peace of mind anywhere in the world.
With a small form-factor, Iridium GO! is highly portable, providing a Wi-Fi network with a coverage radius of 100 feet. Users can connect devices wirelessly without any special adapters and enjoy great voice quality, thanks to the use of optimized audio fidelity of their smartphones.
In addition, Iridium GO! is Iridium NEXT-ready; it works on the current satellite network and will work with the new Iridium NEXT satellites that will launch in 2015.
Travelers to remote countries can keep an Iridium GO! in their bag and instantly connect at a café through their smartphone to text or call family and friends at home. Outdoor adventurers will never have to worry again about missing an important email while back-country camping. The device is also valuable for the military and first responders, as well as for emerging Machine-To-Machine (M2M) applications. Developers in the transportation industry, for example, can link sensors and monitors from their apps in the vehicle through Iridium GO! Iridium GO! will be available during the first half of 2014 through select Iridium distribution partners. GO! info is available at:
http://www.iridium.com/iridiumgo.aspx
Also debuting is the company's first one-to-many global data broadcast service, Iridium Burstsm, enabling enterprises to send data to an unlimited number of devices anywhere on Earth whether inside buildings, in-vehicle or in aircraft.
Iridium Burst leverages the high power channels of the Iridium® satellite network to offer a cost-efficient, customizable and low-latency broadcast data service that can provide service globally with high signal penetration capabilities superior to traditional paging and broadcast services. From tsunami warnings to weather and traffic alerts, over-the-air updates and other machine-to-machine (M2M) applications, Iridium Burst presents an unrivaled opportunity for businesses, government agencies, militaries, and other entities needing to broadcast data.
As organizations worldwide seek ways to quickly and efficiently communicate with people and devices, Iridium Burst's groundbreaking service offers transmissions that are four times more powerful than traditional satellite data services, reaching anyplace on the planet in less than 20 seconds.
In addition to penetrating vehicles and buildings, transmissions can penetrate partial obstructions and even weather phenomenon.
Users can target Iridium Burst transmissions to specific devices, within specific geographic locations like towns or states, or to broad areas such as an entire continent. Primary uses for Iridium Burst include:
Alert networks: Government agencies, public safety and emergency response organizations can provide timely and reliable alerts for national disaster and weather warnings, terrorism and security alerts and updates, and Amber or Silver alerts
Private networks: Corporations and other private entities wishing to broadcast specific information to a lot of their assets. For example, advertisers updating electronic billboards; software updates, shipping and maritime companies dealing with logistics, fleet updates, and M2M devices
Command and control: M2M data and messaging sent to assets deployed in various locations. Military organizations that need to communicate in a timely, reliable and survivable manner to manage their troops and resources, such as ground troops in combat zones or supply vehicles in remote areas
Maritime safety: Maritime agencies notifying rescue ships using Global Maritime Distress and Safety System (GMDSS) of ships in distress. Rather than having to contact each ship separately, all ships within the relevant area can be contacted simultaneously with one Iridium Burst transmission
Iridium Burst is now available as a pay-per-use service compatible with the Iridium 9602GDB receiver, and in future devices from Iridium and Iridium partners. Burst info at the following site: http://www.iridium.com/products/iridium-burst.aspx
The third new offering from Iridium finds an expansion of the company's Iridium OpenPort® service to offer broadband communications to terrestrial users with the launch of Iridium Pilot® Land Station.
For the first time, many remote individuals and businesses, working vehicles and off-the-grid locations can obtain reliable Internet connections and voice calling no matter where they are located. Whether deployed as a fixed installation or vehicle-mounted for communications on the move, Iridium Pilot Land Station is an easy-to-install communications platform that makes connections where no other choice exists. Iridium Pilot Land Station provides pole-to-pole coverage, broadband data speeds, with independent voice lines for simultaneous voice and data communications.
The ruggedized hardware uses the proven Iridium OpenPort broadband service, allowing operation in extreme weather conditions, making it the obvious choice for users with critical communications requirements. Iridium Pilot Land Station has a variety of potential uses, including:
Disaster recovery: Governments and emergency response organizations can quickly deploy Iridium Pilot Land Station to restore voice and Internet connections in stricken areas.
Remote education or humanitarian missions: For organizations providing education or humanitarian aid in countries without reliable telecommunications infrastructure, Iridium Pilot Land Station enables the communications they need to stay organized.
Science and exploration: Explorers and scientists can work from anywhere on the planet, easily staying in contact with colleagues. This is especially important when exploring remote, treacherous areas where other satellite coverage falters.
Business continuity: Whether due to an earthquake or a power outage, companies, governments and other organizations can rely on Iridium Pilot Land Station to provide a diverse connectivity solution independent of terrestrial infrastructure.
Pilot Land Station info at: http://www.iridium.com/products/iridium-pilot-land-station.aspx
The Iridium® global network provides reliable communications solution for locations beyond 75 degrees North and South, and is a proven technology backed by years of testing and use. The unique Iridium constellation of 66 cross-linked Low-Earth Orbit (LEO) satellites provides coverage over the entire globe and there is no need to establish line-of-sight. Available immediately, Iridium Pilot Land Station redefines the entry price point for satellite broadband communications. Iridium OpenPort provides a range of provisioning and pricing options for voice and data services depending on individual needs.
For more information on how and where to purchase Iridium Pilot Land Station, visit the Iridium website: http://www.iridium.com/Contact/WhereToBuy.aspx